In 2008, Everyone Thought The Recession Was Bad. But in 2020, Many Americans' Views Depend On Their Party.
The U.S. economy is objectively awful right now. The unemployment rate is at levels not seen since the Great Depression and this quarter's decline in gross domestic product is expected to be the worst on record. Most economists believe it will take years to recover from this recession.
Not everyone thinks the economy is doing so poorly, though.
In the most recent Quinnipiac University national survey, 69 percent of Republicans described the U.S. economy as "excellent" or "good." Similarly, nearly two-thirds of Republicans in both Civiqs's daily tracking polls and in a June 11-15 Associated Press/NORC Poll said that the nation's current economy is at least leaning toward good. By contrast, only around 10 percent of Democrats thought that the national economy was doing well in those surveys.
In fact, a closer look at Civiqs' data1 shows that Democrats' and Republicans' views of the economy are more polarized now than they've been at any point during President Trump's time in office.
That isn't to say that Democrats and Republicans have seen eye to eye on the economy at previous points in Trump's presidency. They haven't.
As you can see in the chart above, there has been a fairly large — and persistent — gap in how Democrats and Republicans think about the economy. However, that gap did shrink after the pandemic's dire economic effects became apparent, and by early May, only one-third of Republicans still thought that the economy was in good shape.
Republicans' economic optimism, however, quickly rebounded in June as states allowed businesses to reopen and the May jobs report was released with better-than-expected news.
Even when Republicans' outlook on the economy was at its lowest point this year, according to Civiqs data, they still felt more upbeat about the state of the economy than at any point in 2016 before Trump was elected, when the economy was objectively better.
[Related: What Economists Fear Most During This Recovery]
This isn't necessarily surprising, though, as political science research has found that a strong economy might not benefit a president as much as it once did, in part because voters' views on whether the economy is healthy tend to be linked to whether their preferred party is in power. That says a lot about how polarized our politics have become, and it also underscores a key point that John Sides, Lynn Vavreck, and I have repeatedly made about the 2016 election: The widespread economic dissatisfaction and anxiety driving much of the media narrative about Trump's political rise and the 2016 presidential campaign wasn't a reflection of actual economic realities, it was largely a consequence of partisanship.
Of course, the difficulty is that these attitudes aren't just partisanship either. After eight years of Obama's presidency, racial and economic anxiety became increasingly intertwined to the point that racial resentment was a much stronger predictor of economic pessimism under Obama than it had been under George W. Bush. That is, white people — especially white Trump voters — believed that Black people were getting ahead while they were left behind.
Take the 2016 American National Election Studies survey. Before Trump took office, the more racial discrimination white people thought their own group faced, the more likely they were to say that the economy was worse than it had been a year earlier. These voters largely voted for Trump. But under Trump's presidency, a similar poll found that white voters were less likely to say the economy had gotten worse if they believed white people faced high levels of racial discrimination.
In addition, nearly three-quarters of the 69,000 respondents surveyed for the Democracy Fund + UCLA Nationscape in the past three months have said that the economy is worse than it was a year ago. But only around half of white respondents who think their racial group faces a lot or a great deal of discrimination shared this economic pessimism. (This was true even after controlling for several other factors, such as partisanship and income.)
In other words, Americans' political allegiances and views on race influence their views of the economy. That marks a significant departure from the last time there was an economic downturn during a presidential election campaign. Americans, regardless of their partisanship and racial attitudes, universally thought the economy was in terrible shape after the financial collapse in 2008.
But that isn't the case now. So why is the coronavirus recession so different?
[Related: The Economy Is A Mess. So Why Isn't The Stock Market?]
One reason is that even though the national economy is in shambles, it's also ticking back up. It's unclear how fast the economy will recover, but this uncertainty opens the door for voters to adopt their own partisan and racialized explanations for the economy's performance. Additionally, in a presidential election where the incumbent had long planned to base his case for reelection on a strong economy, Americans are all the more motivated to view the economy through political lenses.
Not to mention, Trump has also tried to bend the country's bleak economic reality to his will. He has said that the economy is springing back from the coronavirus recession like "a rocket ship," claiming that the economic recovery is "the greatest comeback in American history." This is very different from 2008, when few Republicans made the case that the economy was in good shape. At the time, GOP presidential nominee John McCain was even widely mocked for saying "the fundamentals of our economy are strong" before quickly reversing his position to say the economy was in "total crisis."
[Related: Our 2020 National Polling Averages]
But now the fact that most economists disagree with the president's optimism about a quick rebound may not matter. As we've seen with the Civiqs data, more Republicans think the economy is in good shape now than thought so in 2016. And a long line of social science research shows that when political elites are sharply divided — as they are now over the economy — the public follows the lead of the elites. That is, partisan messaging is now so powerful that Americans tend to adopt their party's standpoint even when that position runs counter to science or objective facts.
And that's what makes the coronavirus recession so different. Americans are increasingly unlikely to abandon their partisan and racialized views of the economy. So as long as Trump projects economic confidence, Republicans will likely continue to have a much more positive view of the economy than Democrats do.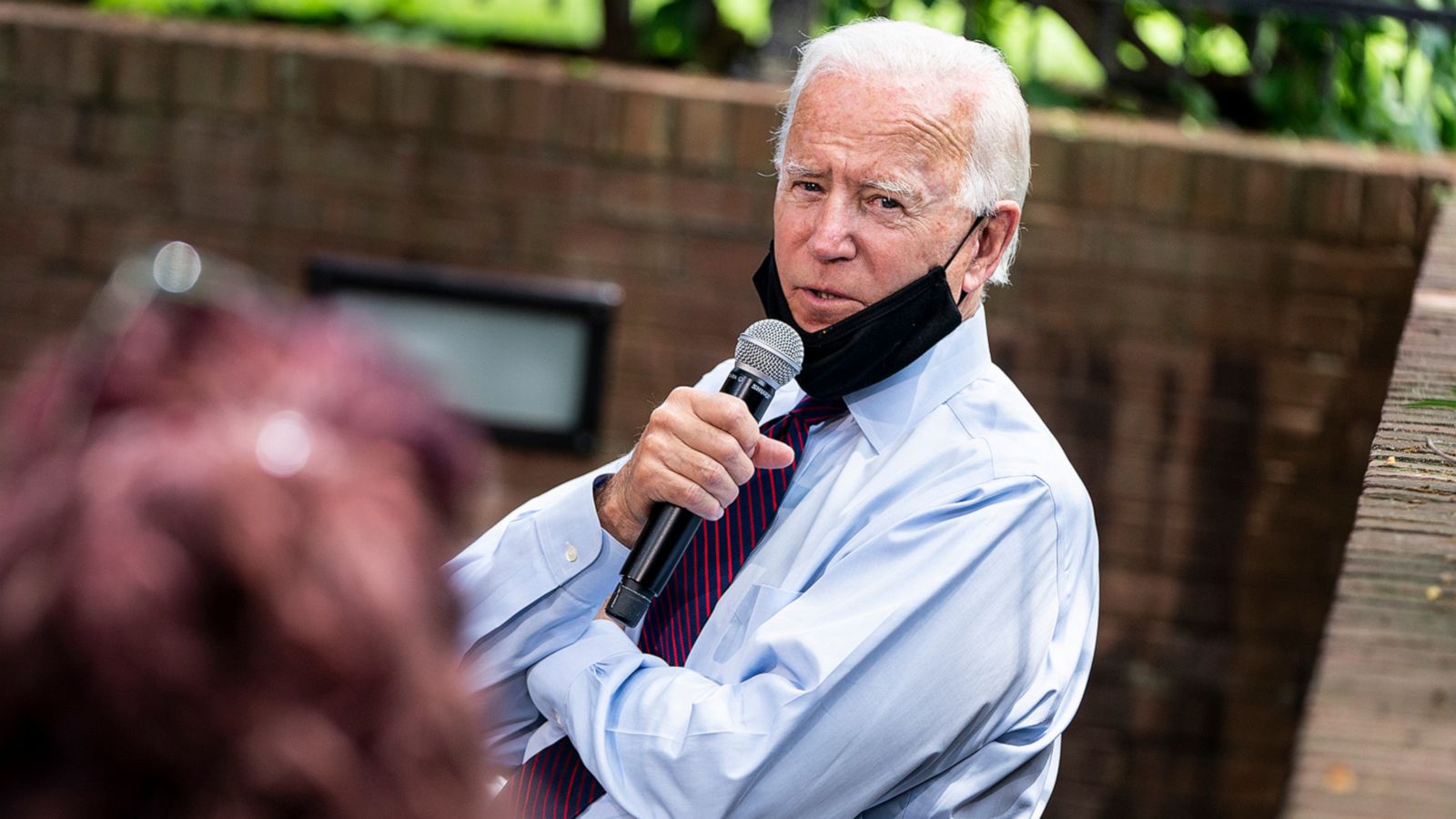 Economists Think Congress Could Create An Economic Disaster This Summer
Congress has less than a month to hammer out a deal on the next round of stimulus before expanded unemployment benefits expire. State and local governments are starting to feel the pinch of budget shortfalls. And while the U.S. got a piece of (relatively) good news in last week's jobs report, which featured an unemployment rate 2.2 percentage points lower in June than it had been in May, the economy has been thrown back into chaos in the meantime, with a number of states pulling back on their reopenings amid spiking COVID-19 infections and hospitalizations.
Our newest survey of economists highlights just how consequential governmental decisions over the next month may be: On average, these economists think that a refusal by Congress to extend unemployment benefits or bail out state and local governments is just as likely to hurt the economy as local economies staying open in spite of COVID-19 spikes — or even closing because of the virus.
In partnership with the Initiative on Global Markets at the University of Chicago Booth School of Business, FiveThirtyEight asked 31 quantitative macroeconomic economists what they thought about a variety of subjects around the coronavirus recession and recovery efforts. The most recent survey was conducted from July 2 through 6, which means the June jobs report was fresh on respondents' minds — but so was the state of the pandemic, along with challenges ahead for lawmakers.
[Related: How Americans View The Coronavirus Crisis And Trump's Response]
"There's a distinct risk that between now and November, Congress's ability to continue fiscal support will be very limited by election-year politics," said Jonathan Wright, an economics professor at Johns Hopkins University who has been consulting with us on the design of the survey. "That could be more of a drag on the economy than the local and state shutdowns just because the effect would be so huge."
With a congressional showdown looming, we asked the experts to estimate the probability that several policy decisions would have the biggest negative impact on U.S. gross domestic product in the fourth quarter of 2020. Among the five options we presented, the single most important to the economists was a decision by state and local governments to reclose their economies because of COVID-19 outbreaks. But a decision by Congress not to provide funding to state and local governments was close behind. And the weight given to choices made by the federal government — bailing out local governments, extending unemployment insurance and providing ongoing aid for small businesses — added up to be even more important when taken as a whole:
What are the biggest economic risk factors by year's end?
Average probabilities that each scenario would have the largest negative impact on U.S. GDP in the fourth quarter, according to economists
Local or state response options
Avg. Probability
Decision to reverse local economic openings due to COVID-19 spikes
26%
Decision to keep local economies open despite COVID-19 spikes
17
Total
43
Federal response options
Not providing funding for state and local governments*
23%
Ending/reducing expansion of unemployment benefits
20
Ending/cutting back on aid to small businesses
14
Total
57
"[State and local governments] are facing severe budget crises and will be laying off workers to balance their budgets," said Julie Smith, a professor of economics at Lafayette College. That, she said, could lead to longer periods of high unemployment and financial pain for many households. Meanwhile, she added, cutting back or ending the federal unemployment extension would cause many people's incomes to decline dramatically, leaving them with much less money to spend — which could make a big dent in GDP.
Perhaps for this reason, there's a lot of uncertainty in the economists' fourth-quarter real GDP predictions. When we last asked the panel for its forecast, it thought that GDP would be growing by 4.1 percent at the end of the year, a big improvement from the -28.2 percent quarter-over-quarter annualized growth it foresaw for the second quarter of 2020. This time around, the panel is calling for less negative growth (-25.5 percent) in the second quarter and a very similar fourth-quarter growth rate to last time (3.8 percent). But the range around that end-of-year forecast has gotten a lot wider — a sign of just how much things could go wrong. The gap between our consensus forecast's 10th and 90th percentile predictions for fourth-quarter GDP growth was 10.9 percentage points in the last survey; now that gap is 12.8 percentage points, with almost all of the extra uncertainty coming in the form of downside risk. (The panel's consensus 10th percentile GDP growth forecast has dropped from -2.0 percent to -3.5 percent.)
[Related: Voters Who Think The Economy Is The Country's Biggest Problem Are Pretty Trumpy. That Might Not Help Him Much.]
The economists weren't especially optimistic about the trajectory of the unemployment rate over the course of 2020, either. The consensus prediction was that the unemployment rate in December would be 10.1 percent, which is only 1 percentage point lower than the rate in June — and is still comparable to the unemployment rate at the height of the Great Recession. Stephen Cecchetti, a professor of international finance at the Brandeis International Business School, pointed out that workers are increasingly likely to be losing their jobs permanently, rather than temporarily, which will make it harder for them to get back into the labor force. And he added that it will take time for the economy to adjust to a new reality where working from home is the norm, which could also keep the unemployment rate from falling quickly. Cecchetti was also among the economists who thought that in a worst-case scenario, the unemployment rate could skyrocket again by the end of the year.
"There are a lot of people who haven't been exposed to the virus," he said. "It's not hard to imagine new outbreaks in places like New Jersey or Massachusetts that force us to shut down all over again."
About half of the economists in the survey also thought the country's top earners would end the year with an even greater share of the nation's personal income. In order to get a sense of how much the panel thought the COVID-19 recession would increase income inequality, we asked about a new metric created by the Bureau of Economic Analysis, which found that in 2016, households in the top 10 percent of incomes (adjusted for household size) accounted for 37.6 percent of the country's personal income. Fifty percent of the respondents thought this number would be significantly higher by the end of 2020 as a result of the COVID-19 pandemic, while 47 percent thought it would be about the same. Only one respondent thought it would be lower.
"My best guess is that this pandemic is going to worsen income inequalities," said Sarah Zubairy, a professor of economics at Texas A&M University. She hypothesized that this was because job loss has been concentrated among lower-wage workers who can't do their jobs remotely, and who may find themselves ricocheting in and out of the labor force if states have to abruptly pull back their reopening plans.
[Related: The Economy Is A Mess. So Why Isn't The Stock Market?]
And in another sign that the U.S. has been knocked off course by the virus — and the subsequent leadership response — our survey panel overwhelmingly believes (with 90 percent agreement) that China will beat both America and the European Union on the road back to pre-crisis real GDP levels. In retrospect, according to Wright, this was kind of a "no-brainer" because China's economic growth so far has been quite swift, and it has tools to enact sweeping fiscal stimulus that aren't available to less centrally controlled economies like the U.S. or the E.U. But some of this might also be based on the Chinese government's reputation for — how should we put this? — releasing overly favorable public data. "When all is said and done, if they don't like the actual data they can fudge the numbers," Wright said. "Put those three things together, and there's almost no way they can't be the first back."
Wright also pointed to another ominous result in the survey: 19 percent of respondents thought that the 10-year average real U.S. GDP growth rate would be reduced by 1 to 2 percent per year. To be sure, the vast majority (77 percent) of economists thought the 10-year average growth rate would be reduced by less, although only one person thought it would go up. But the responses were still alarming, Wright said, because they indicated a serious degree of pessimism about the speed with which the economy will not just return to where it was at the end of 2019, but also catch up with where it would have been if the COVID-19 pandemic hadn't happened.
[Related: In 2008, Everyone Thought The Recession Was Bad. But in 2020, Many Americans' Views Depend On Their Party.]
However, Allan Timmermann, professor of finance and economics at the University of California, San Diego — who has also been consulting with us on the survey — was encouraged that the majority of respondents didn't expect more long-term damage to growth. "This is still a large impact in terms of its cumulative effect on the economy," he wrote in an email. "But it does suggest that most respondents think the economy will bounce back in due course — as opposed to leading us to a 'lost decade' scenario (as we have seen in Japan) with growth slowing down by an even larger amount."
Overall, though, the latest survey responses paint a picture of America's still-precarious road back to economic health. So much depends on the course of COVID-19 itself and how much the virus forces local economies to shut down again to slow its spread. But a lot is also riding on important policy decisions around the virus, which are still being debated. "I think economists have been surprised so far by the pace of the rebound," Wright said. "But that hasn't made them less worried about the weeks or months ahead."
---
Subscribe to our coronavirus podcast, PODCAST-19
---
Newsletter: $600 Bln Lending Program Slowed by Fed, Treasury Philosophical Differences
This is the web version of the WSJ's newsletter on the economy. You can sign up for daily delivery here.
Delays on Main Street LP
Disagreements between leaders at the Federal Reserve and Treasury Department in recent months slowed the start of the flagship $600 billion Main Street Lending Program, according to current and former government officials. The differences centered on how to craft the loan terms to help support businesses through the early stages of the coronavirus pandemic, Nick Timiraos and Kate Davidson report.
Fed officials generally favored easier terms that would increase the risk of the government losing money, while Treasury officials preferred a more conservative approach, people familiar with the process said. The disagreements reflect broader philosophical differences over what the program is trying to accomplish and how much risk the government should take as a result.
Big Number
3.3 Million
Total U.S. coronavirus cases topped 3.3 million Monday and the nation's death toll exceeded 135,000, according to data compiled by Johns Hopkins University.
Coronavirus's Spread Broadens Across U.S.
New coronavirus infections topped 15,000 in Florida, the largest one-day increase in any state since the start of the pandemic, while more than half of U.S. states—including some that avoided a significant surge in the spring—were reporting steady climbs in new cases, Kate King and Jennifer Calfas report.
The number of daily infections in the U.S. surpassed 60,000 for a third consecutive day on Saturday, after reaching a record of more than 66,000 cases the previous day, data compiled by Johns Hopkins University showed.
What to Watch Today
Federal Reserve Bank of Dallas President Robert Kaplan speaks at National Press Club Virtual 'Newsmaker' Event at 1 p.m. ET
Monthly Treasury Statement of Receipts & Outlays of the U.S. Govt for June is due at 2 p.m. ET
Top Stories
Surprise PPI Drop for June
The producer-price index unexpectedly fell in June, signalling subdued inflation that should allow the Federal Reserve to keep injecting money into the economy. The PPI for final demand stood at minus 0.2% in June compared with the previous month, down from May's 0.4% increase. Economists polled by The Wall Street Journal expected 0.4% growth. The report from the Labor Department on Friday showed that energy prices ticked up, but were offset by deflation in final demand services and food. In April, amid the Covid-19 pandemic, producer prices fell by 1.3%, the biggest decline since December 2009.
Economics Journals Neglect Studies on Race, Discrimination
Some economists say their field's most prestigious journals haven't been particularly receptive to scholarly work related to race and discrimination, effectively marginalizing such studies and their authors, writes Amara Omeokwe.
"These journals are supposed to be trendsetters, they're supposed to serve as the beacon for where the discipline is going," said Rodney Andrews, associate professor of economics at the University of Texas, Dallas. "So if you notice a lack of papers in those journals that address [race-related issues], then one could infer that maybe those issues are not as important," he said.
Coronavirus Tests Role of Higher Education as Recession Buffer
The U.S. higher education system has in the past served as a buffer of sorts by absorbing unemployed workers. However, the peculiarities of the coronavirus-induced recession present obstacles to colleges playing a similar role this time around, some economists say.
"When there are few jobs and the economy's not doing well, that's the best time to go back and get a college degree," said Adam Looney, a nonresident senior fellow at the Brookings Institution who served in the Obama administration's Treasury Department.
But what is unclear is how many colleges and universities will reopen or to what extent, or how many people will decide to enroll. Many laid-off workers might lack access to high-speed internet to take online courses. How long unemployment will remain elevated and whether students will acquire the skills they need for the post-Covid job market are also worries, writes Josh Mitchell.
Global Oil Demand is Past the Worst of Coronavirus
The worst effects of the coronavirus on global oil demand have passed but will continue to echo as the market slowly recovers in the second half of 2020, the International Energy Agency said Friday, David Hodari reports.
The IEA monthly report said global oil demand in the first half of 2020 plunged by 10.75 million barrels a day, down roughly 11% from last year. It forecast oil demand would be down by 5.1 million barrels a day in the second half of the year.
Economic and transport activity is recovering following the lifting of some of the most stringent lockdown measures—two-thirds of the global population were under lockdown in April—but "the strong growth of new Covid-19 cases that has seen the reimposition of lockdowns in some regions, including North and Latin America, is casting a shadow over the outlook," the IEA said.
Oil prices have traded in a narrow range in recent weeks, held back by worries over upticks in Covid-19 cases. The Paris-based agency has cut its third-quarter demand forecast, citing increasing infections in Brazil, Russia, and particularly the U.S.
What Else We're Reading
How did Covid-19 impact local commerce? "We document a number of striking features about the initial impact of the pandemic on local commerce across 16 U.S. cities. There are two novel contributions from this analysis: exploration of neighborhood-level effects and shifts between offline and online purchasing channels. In our analysis we use approximately 450 million credit card transactions per month from a rolling sample of 11 million anonymized customers between October 2019 and March 2020. Across the 16 cities we profile, consumers decreased spend on the set of goods and services we define as 'local commerce' by 12.8% between March 2019 and March 2020. Growth in all 16 cities was negative," Diana Farrell, Chris Wheat, Marvin Ward and Lindsay Relihan write in a new working paper.
SIGN UP FOR OUR CALENDAR
Real Time Economics has launched a downloadable calendar with concise previews forecasts and analysis of major U.S. data releases. To add to your calendar please click here.
The Deficit Myth: a review
One common objection to neoclassical economics is that it underweights the importance of history and class. It is therefore paradoxical that Stephanie Kelton's The Deficit Myth, which claims to challenge orthodox economics, should be guilty of just these vices.
Let's start by saying that I wholly agree with the main claims she makes – that a government which enjoys monetary sovereignty can always finance its borrowing. Asking how we will pay for public spending is therefore daft. Instead, the question, as Dr Kelton says, is: can the extra spending be resourced? The constraint on raising health spending for example – if there is one – is a lack of doctors and nurses, not a lack of finance. Where there are resources lying idle, governments should raise spending to employ them. Dr Kelton explain these ideas wonderfully clearly, so I recommend this book to all non-economists interested in government finances.
For this economist, though, it poses a problem. I remember writing a research note for Nomura back in the early 90s arguing that increased government borrowing would not increase gilt yields because the same increased private saving that was the counterpart of government borrowing would easily finance that borrowing. Nominal gilt yields, I said, were determined much more by inflation than by government borrowing. But nobody accused me of originality. And rightly so. I was simply channelling Kalecki, Beveridge, Lerner and Keynes, who famously said back in 1933:
Look after the unemployment, and the Budget will look after itself.
For me, Kelton is – albeit very lucidly – reinventing the wheel. Reading her, I felt like Mr Jourdain in Moliere's The Bourgeois Gentleman, who was surprised to discover that he had been speaking prose all his life.
Here, Dr Kelton is more ambiguous than I would like. At one stage she claims that MMT "didn't exist" before the late 90s. But whilst the phrase did not exist, the ideas certainly did. Randall Wray is right to say (pdf) that "the main principles of functional finance were relatively widely held in the immediate postwar period."
And indeed Kelton does occasionally see this. There is passing reference to Lerner and to Keynes' How to Pay for the War, though not to Kalecki. And she cites JFK agreeing with James Tobin saying that "the only limit [on government borrowing] really is inflation."
Which is why I say she underplays history. I agree with Gavin Jackson that MMT is not new, and with Hans Despain that she neglects the ontology of MMT. We must ask, as she doesn't: why did these old truths get forgotten*?
I'm not sure about Wray's explanation, that it was because of the inflation of the 1970s. In principle, we might have interpreted that as consistent with functional finance, except that the inflation constraint on borrowing had tightened since the 50s.
Instead, I suspect the answer lies in Kalecki's great paper (pdf), "Political Aspects of Full Employment", written in 1942. He starts by saying "we are all 'MMTers' now":
A solid majority of economists is now of the opinion that, even in a capitalist system, full employment may be secured by a Government spending programme, provided there is in existence adequate plant to employ all existing labour power, and provided adequate supplies of necessary foreign raw materials may be obtained in exchange for exports.
What's not to like, he asks? His answer lay in something else Kelton neglects: class.
Capitalists, he wrote, disliked what we now call MMT because it weakened their power. If governments can use fiscal policy to maintain full employment, they don't need to maintain business confidence and so "this powerful controlling device loses its effectiveness":
The social function of the doctrine of "sound finance" is to make the level of employment dependent on the "state of confidence…[Capitalists'] class instinct tells them that lasting full employment is unsound from their point of view and that unemployment is an integral part of the " normal " capitalist system.
It is surely no accident that the backlash against functional finance came at a time when capitalists re-asserted their power over governments. Nor is it an accident that it's happened when capitalism has shifted away from mass-market Fordism to extractive finance capital: the former requires full employment and a mass market, the latter requires cheap money instead.
The analogy between government and household finances is of course a fiction – as we've known for almost a century – but it is a useful fiction for maintaining capitalists power.
Which is a big gap in Kelton's analysis. In treating public finances as merely a technocratic matter, she is ignoring the fact that capitalist power sometimes precludes good policy. She is making the error Kalecki warned us against:
The assumption that a government will maintain full employment in a capitalist economy if it only knows how to do it is fallacious.
Kelton is right. To implement her ideas (and those of Kalecki, Keynes, Lerner, Beveridge and Minskly!) however requires more than an intellectual (counter-)revolution. It requires a dismantling of capitalist power. And that's a tougher job.
* She neglects another historical question: if monetary sovereignty is as good as she claims, why were European nations (with the support of both public and economists) so keen to abandon it in the 1990s? One answer, I suspect, is that countries lacking the US's "exorbitant privilege" had less effective sovereignty. Whereas demand for Treasuries and dollars is so great as to give the US room to borrow, demand for drachmas, escudos and lira was not so great – and the dumping of such currencies meant their governments faced a tighter inflation constraint than the US.