What It Really Takes To Make A Million In Your Business

(You can watch the video below)
So many of us have this goal to make a million in revenue in our businesses… I used to dream so much of reaching this milestone back in 2009.
This is when I created a challenge for myself called "Mission To Make A Million In 365 Days".
And whilst I did reach the million mark a few years ago, that first challenge I set for myself was a total and utter fail, not because my ideas were bad, but because I was focusing on completely the wrong things.
It took me a few years from 2009 to figure out what it really takes to make a million, and it's such an important shift that I think holds so many entrepreneurs from ever getting to that milestone.
So in this week's episode I wanted to share with you my journey to making a million in my business and some key things I learned along the way that I know will be so helpful if this is a goal that's on your list too.
In this episode I share with you:
What happened by day 65 of my "Mission To Make A Million In 365 Days" challenge and why I decided I needed to set myself a different challenge after that.
The discovery I made in 2011 about what it really takes to become a successful entrepreneur and the new challenge I set for myself with this shift in perspective.
The changes I made that helped me bring to life a business idea I had been mulling over for 3 years (that's how FEA was born!).
The things we need to do every single day to become the person we need to be to create success.
The questions you really need to ask yourself as an entrepreneur and the commitments you need to make so that you can hit your financial goals.
I hope you love this episode and that it helps you to have a few A-HA moments!
I also wanted to let you know that I'm doing my final live workshop before the baby arrives and I'd LOVE to invite you to join me for it!
Click here to sign up for this workshop >>>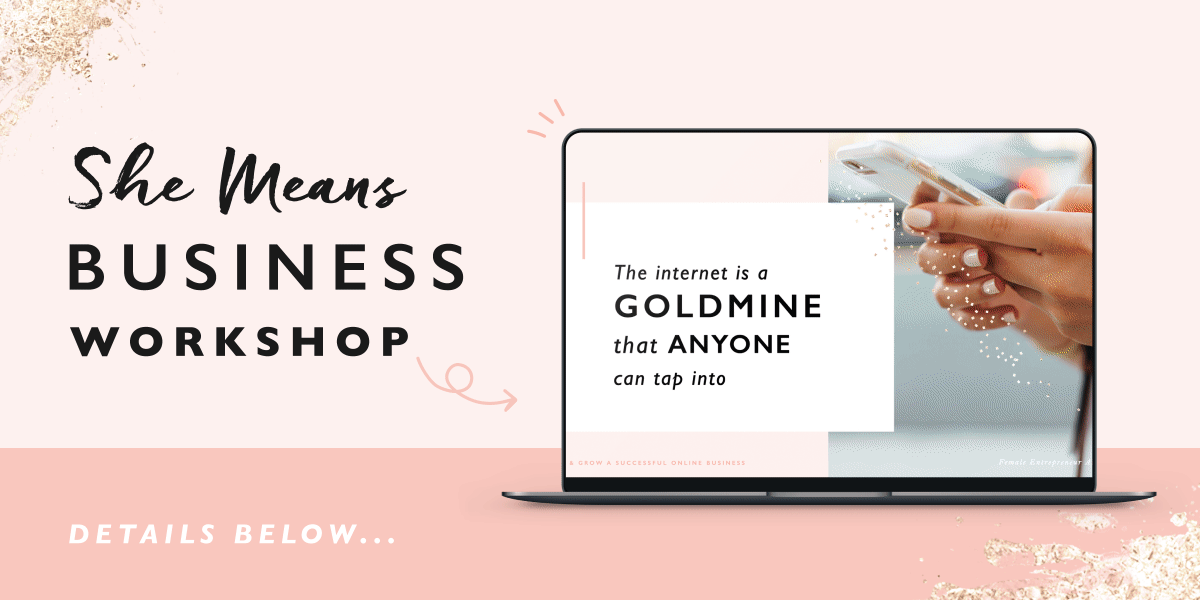 In this workshop I'll be sharing:
The 6 BEST ways to make money online – that everyone can take advantage of!
We'll be identifying what stage of the business journey you're at and what steps to take: are you The Dreamer, The Starter, The Hustler, The Grower, The Scaler or The Visionary?
How I was able to go from being a dreamer to building a million-dollar business – the core steps that got me here and how you can do it too.
The fundamental things you need to be doing every day (that most people don't even think about) to break through and create the success you want.
The post What It Really Takes To Make A Million In Your Business appeared first on Female Entrepreneur Association.
Building a product too difficult to use: How signups didn't translate to active users
Andrew Kamphey has been involved in the creator industry for more than 15 years. During this time, he has started several projects related to creators and influencer marketing.
This is the story about one of those projects that didn't take off: Creator Growth Lab. We want to know what went wrong, what were the lessons learned, and how those learnings improved the way he tackles new ventures.
How did he come up with the idea to build Creator Growth Lab?🔙
He had a side hustle where he would grow people's Instagram accounts. He got his clients anywhere between 2,000 and 5,000 new followers every month. Three years ago, Instagram started announcing policies that he knew would make that method not last. This is a natural thing with growth hacking. First, it works really well. Then something changes and it does not work anymore.
Creator Growth Lab helped Instagram creators to grow by themselves. They could log each day their growth tactics and measure how many followers they gained and their hashtag performance. Every single day you could go to the Lab and see your growth. Then figure out which was the best one. Optimize it and grow more.
How did he build it?⚒️
He had a monthly income from his clients. Every dollar he made, he put into Creator Growth Lab because he wanted to go fast. He quit his job in December 2018. Gave himself a month to mock a prototype. After a month, he realized he couldn't build it fast enough. It was going to take him about a year to figure out how to build it and then three more months to actually build it. He took all the money he had from his agency, and he used it to pay off one designer and one programmer.
He found a designer in Bali. And then he found through a friend, a Vietnamese programmer. His friend became an ad hoc Product Manager and they became a four-person team. It was fast. Within 30 days of working remotely, everything worked exactly how he planned.
What were his key levers to start growing it?📈
Initially, he had a dozen users that were paying him to grow their accounts, who he thought would also use this Lab. They were paying him between $100-$200/month each. It got 50 new user signups in the first month and the next month another 50 user signups.
He used his newsletter to promote Creator Growth Lab to his existing audience and got a dozen signups from that.
He sent direct emails to creators he knew because he had worked in the influencer marketing industry for five years.
What were the biggest challenges he had to overcome?⚔️
Signups weren't a problem. He ended up getting 50 signups per month for four months in a row. The challenge was to get active users. It took a while to get to the aha moment. You needed to use it each day for a week or two weeks before getting the aha moment. That's painful. Users will never get that far.
How did he realize the project was not going in the right direction?📉
Three months after launch, either lucky or unlucky, Instagram cut the number of actions you could do. That killed most growth hacks, but the product still exists. He could keep working on it. But looking back the actual problem was people didn't use it. He made a bunch of videos to explain how to use it. It was very complicated. Users needed to first decide to do growth hacks and then try to optimize them with the app. Not many people know 50 growth hacks.
He had been doing a bunch of automations on his client accounts. All of their actions were literally taken down to zero for 30 days. Within one month, he went from 12 paying clients to none.
He didn't charge them for Creator Growth Lab, it was free to sign up. He would charge later once he figured out who was it for, big mistake.
He did have the idea of Pro Accounts. Initially, it was created for individual users. He talked to a model agency that had thousands of models that were going to pay for using it. Could have been $9,000 a month. Then another person, a growth hacker, wanted to use it to manage 100 accounts. Their clients also left because of the change in Instagram policies.
In the end, how much money did he lose?💰
In total, he paid around $5,000 and never made a penny. The silly thing is that it doesn't feel like he necessarily lost the money. Because he had been self-funded, never went above his means. Only put money into it he was making through social media.
From all your takeaways he learned from this experience, what advice does he have for other entrepreneurs who want to get started or are just starting out?🗣️
🍂One of the most important things was that he talked to users, but he was not listening to them. He had so much hubris and very little humility because he had been successful at helping people grow for five years.
🍂He went into Creator Growth Lab thinking he knew everything. You don't know anything. Even if you think you know everything you don't.
🍂He spent a lot of time educating creators on why to use the product. Every successful creator will tell you that they grew by making good content. Creators want to create. He had no competitors. No one was trying to do this, that's a warning sign. It ended up being not needed.
🍂You need to talk with users, not just tell them about your product. It opened his mind. When he gets on the phone with a user he's not teaching them how to use the product. He gets on the phone once or twice a week with his newsletter readers and asks them about what's going on in their life. Just chatting with them.
🍂Your solution might not pan out and doesn't mean your business doesn't work. It doesn't mean you're not successful. It means that solution didn't work out.
🍂Figure out who your tribe is. Find them. If you talk to people for enough time, keep trying different solutions, and keep asking for their problems, you'll figure out a solution. You always have something to learn.
What are your favorite startup resources for makers and entrepreneurs?📚
🍂The Dip by Seth Godin. Winners quit. This book tells you to stop what doesn't work for you. If you work the muscle of quitting you can get to what works faster.
🍂The Mom Test by Rob Fitzpatrick. When talking to users, he realized he didn't have to go to them with a solution. He went to them pretending he didn't know anything about their problem and listened to what they had to say.
If you enjoyed it perhaps like or retweet the thread on Twitter
submitted by /u/nocodebcn
[comments]



Source link
#1948 How to teach your kids to build their own businesses


Joining me as somebody who I've been talking to via email for a while, and I've wanted to have on here and I'm so excited that he said yes to an interview.
So many entrepreneurs that I've interviewed had little businesses when they were kids. They're usually so freaking proud of then that they can't stop telling my producers about it. But so many of the stories ended with the business getting shut down by the school, by a teacher, or by the principal.
Well, today's guest said, "What if we create a way to encourage kids to sell and create businesses? We'll teach them how to do it and we give them everything that they need."
Scott Donnell is the founder of MyFirstSale, which gives kids the life skills and confidence
to sell their products in a safe, friendly online environment.
For a special listener discount, you can go to MyFirstSale.com/Andrew or hapbee.com/Andrew to see more.
Scott Donnell is the founder of MyFirstSale and Hapbee, a wearable device that allows people to pick the feelings they want to express, like happiness, calm and sleepiness.
Mixergy listeners can get the following promos:
www.myfirstsale.com/andrew ($20 off Sign Up)
www.hapbee.com/andrew (Indiegogo discount)
Sponsored by
HostGator – Ready to take your website to the next level? Whether you're a first-time blogger or an experienced web pro, HostGator has all the tools you need to create a great-looking website or online store. A wide range of options includes cloud-based web hosting, reseller hosting, VPS hosting and dedicated servers. Founded in 2002, HostGator is the perfect web partner for business owners and individuals seeking hands-on support. Visit www.hostgator.com/mixergy to see what HostGator can do for your website.
---
Toptal – Toptal is a global network of top talent in business, design, and technology that enables companies to scale their teams, on demand. Toptal serves thousands of clients, including Fortune 500 companies and innovative startups, delivering expertise and world-class solutions at an unparalleled success rate. With elite freelancers in over 100 countries, Toptal connects the world's top talent with leading companies in days, not weeks. Plus, every new engagement begins with a no-risk trial period, so clients only pay if satisfied with the work. Get started hiring with Toptal today.
More interviews -> https://mixergy.com/moreint
Rate this interview -> https://mixergy.com/rateint
You Know This Song: Having Confidence to Sing the Soundtrack to Your Life by @NancySolari
by Nancy Solari 
One of my favorite hobbies and passions has always been karaoke. But as my vision started deteriorating after being diagnosed with Retinitis Pigmentosa, I found I could no longer read the lyrics at a distance. I solved this by having the karaoke host at my go-to bar whisper the words to me while I sang, but when I visited other karaoke places, I ran into issues with the DJ or manager being uncomfortable reading the words to me. In my mind, I felt more secure when they assisted me, but the audience often sat there whispering among themselves, confused by my performance.
One night, I was at a bar with my friends and serenading them with the well-known Britney Spears song "…Baby One More Time." The manager agreed to whisper the lyrics in my ear, but I had to repeatedly lean down to hear her; my body swaying like a pendulum during the performance. Suddenly, a woman got up from her seat, marched towards me, slammed her hand on the stage, and shouted: "You know this song!" Without another word, she disappeared, and I never encountered her again. But I immediately started singing the song without the manager and to my surprise, she was right: I sang the song perfectly. I realized I no longer needed my "karaoke crutch" of having the words read to me in order for me to succeed.
The next day, I was still perplexed by the mystery lady and my triumph in the bar. But it gave me the chance to understand I had become too dependent on others. The interruption of my song allowed me to recognize this and trust my abilities again.
In order for us to grow into being our most authentic selves, we must plant the seeds of the following qualities…
Let disrupters Into Your life
When I performed at karaoke bars, I was content with someone feeding me the words until the I was jolted into realizing the truth: I knew the lyrics and was capable of singing on my own. What I needed was someone to assist in my overall personal growth.
We need these people in our lives, because there are insecurities we cannot recognize in ourselves. The woman who interrupted me on stage saw the discomfort in my body and gave me the impetus to perform without assistance. Our friends and family do the same for us: They give us guidance and provide opportunities that endow us with confidence.
Believe in Your abilities
When my vision started worsening, I began leaning on those around me. It was only when I started singing on my own again that I grew more self-reliant. I developed a new habit of listening to the song a few times to learn the melody, and practicing for hours before performing. I discovered if I messed up the verses, I could just smile and make them up as went along: I learned how to adapt and become a stronger.
To find this self-assurance, I had to examine what I liked about myself. Nobody is perfect, but we have to consider a skill we take pride in and let it be our signature trait. For some it might be a physical attribute, and for others it may be intelligence. We can use confidence in this singular feature to build our self-worth in other areas: It becomes like a business card defining us in the best way possible.
Play Only Your Soundtrack
 My ability to sing and do karaoke is important because it stems from a time before I lost my sight. The music industry was a career path I went down for a brief period. I was going to music award parties, meeting with presidents of different record labels, and recording my music. As exciting as the industry was, I encountered sexual harassment that made me feel powerless.
One night, I was at an industry party that opened my eyes. I found myself scanning the room and observing new artists who were indulging in drugs. In that moment, I went to the bathroom; tears were running down my face, and I felt adrift in a sea of partiers. I looked in the mirror and told myself: "These are not my people." I immediately left the party and walked away from the music industry. I found the confidence to step out of that world, and I felt like I gained my soul back.
By confronting what I desired in life and have conviction in my morals, I left behind people I knew would not have assisted my growth. To find our true selves, we need this self-reflection. I found when I journaled or voiced my thoughts into a recorder, I effectively discovered my inner pain. When we examine ourselves through a different prism, we learn what holds us back and can create change in our lives.
The soundtrack to my life is far from complete, as I continue to be challenged by my vision every day. But each time we are confronted with adversity, we must remember our best verses will be about overcoming hardship, and the greatest songs often take years to write. Along the way, when self-confidence meets our authentic selves, we come one step closer to finishing the album to our life.
And that is music to my ears.
Nancy Solari is an inspiring example of living life with a positive mindset, regardless of the challenges you face.
At sixteen, she was diagnosed with retinitis pigmentosa: a progressive retinal disease that leads to blindness. Over the years, Nancy experienced significant vision loss, but refused to let this dissuade her from following her dreams. She obtained a BA in broadcasting and psychology from the University of Oregon, worked for Good Morning America and Entertainment Tonight, had a successful singing career, and was a top-producing Realtor in Southern California.
Nancy went on to obtain a life coaching degree, and launched Living Full Out in 2008 to help others achieve their goals. An accomplished coach, speaker, and host of the national radio show, Living Full Out with Nancy Solari, she shares her tools for success with audiences and organizations all around the country.
The post You Know This Song: Having Confidence to Sing the Soundtrack to Your Life by @NancySolari appeared first on She Owns It.