Here's Your Plan to Retire in Ten Years
The average American has only a little over $200,000 saved for retirement by age 65. It's a small wonder that 50% of married couples and 70% of individuals receive 50% or more of their retirement income from Social Security.
But that doesn't have to be you. In fact, you don't even need to wait until you're 65 to retire. It's possible you can retire in 10 years – as in 10 years from where you are right now. It doesn't matter if you're 25, 35, or 45, with the right mix of discipline, commitment, and financial strategies, it's a goal you can reach.
Many thousands of others have already done it, which means you can too. And you can do it even if you have no money saved for retirement right now.
Here's how…
But first, let's touch on a few important concepts.
Determine "Your Numbers"
What are your numbers? The amount of income you'll need each year to live in retirement, and the amount of money you'll need in your portfolio to produce that income.
Let's say you decide you'll need $40,000 per year to live in retirement. It's possible to determine the amount you'll need to have saved to provide that income.
It's known loosely as the safe withdrawal rate. It's a theory mostly, but one that's been shown to be reliable in a number of studies.
It holds that if you withdraw it no more than 4% from your investment portfolio each year, you'll have an income for life, and your portfolio will remain intact.
It works something like this: if you earn an average of 7% on your portfolio in retirement, and withdraw 4% for living expenses, that will leave 3% in the portfolio to cover inflation.
If we look at the rate of inflation going back to 1990, it ranged between 1.1% to 5.3% per year, with an average of something less than 3%. Over the past 20 years the average has been closer to 2%. But since early retirement will bring long-term planning consequences, let's go with 3% as an average.
Can You Earn an Average of 7% Annually for the Rest of Your Life?
Investing is all about playing the long-term averages, and that's what works in your favor.
Here's how:
The average return in stocks has been about 10% per year going all the way back to 1928. It varies quite a bit from one year to the next, but that's the return you can expect over 20 or 30 years.
Meanwhile, safe investments, like high-yield online savings accounts, are currently paying between 1% and 2% per year. But to be conservative, let's go with 1.5% for our calculations.
If you create an investment portfolio comprising 65% stocks and 35% in high-yield online savings, you can achieve a 7% average annual return.
Here's how it breaks down:
65% invested in stocks at 10% per year will generate a 6.5 % return.
35% invested in high yield online savings at 1.5% per year will generate a 0.525 return.
The combination of the two will produce an average annual return of 7.025%. That will allow you to withdraw 4% each year for living expenses and retain the remaining roughly 3% in your portfolio to cover inflation.
Why have only 65% in stocks when a higher allocation will get you a bigger return?
If you're planning to rely on your investments for the rest of your life, you'll need to build some safety into your portfolio. A 35% allocation in safe assets means that even if the stock market takes a big hit, your portfolio won't go down with it.
Another important point on this front is that though interest rates are low by historical standards right now, that situation could change. If interest rates were to return to 5%, the savings allocation would make a much bigger contribution to your annual returns, and do it risk-free.
Back to "Your Numbers"
Now that you can see how the 4% safe withdrawal rate works mechanically, it's time to determine your portfolio number.
If you need $40,000 in income, you can determine your portfolio size by multiplying that number by 25. Why 25? If you really like math, you can divide $40,000 by 4%, and you'll get $1 million.
But for those of us who don't like mathematical formulas and number-crunching, it's easier to simply multiply your income number by 25 to get your portfolio size.
If you multiply $40,000 by 25, you'll get $1 million. It's just a simpler calculation, and it'll get you to the portfolio amount you need quickly.
Commit to Your Numbers
I've used $40,000 as an income number for retirement, but it'll be different for everyone. For example, if you have other income sources you expect to continue in retirement you may need less. But if you want a little bit more fun and luxury in your life, you'll probably need more.
I've only used this number as an example. You can come up with an income number that will work for you. As you can see from my calculations above, your portfolio number will be determined by your income number.
You'll need to know both.
For example, if you think you'll need $50,000, you'll need to build a portfolio of $1.25 million ($50,000 X 25). If you'll need $100,000 in income, your portfolio will need to reach $2.5 million ($100,000 X 25).
To reach your goal, you'll need to work toward three objectives:
Saving the money needed to build your portfolio.
Earning a return on your investments that will not only help you build your portfolio, but also keep it growing once you retire.
Implement spending reductions and controls that will enable you to live on what will probably be less money than you are right now.
If you plan to retire in 10 years, you'll need to commit to all three. Your retirement income and portfolio numbers must serve as a guiding light from now on. As you can easily imagine, retiring in 10 years is a tall order. You won't get there by taking shortcuts. You'll need to achieve all three objectives to reach your goal. That'll take a 100% commitment but it's the only way to make it happen.
Now let's look at creating a timetable.
Year 1: Set the Plan to Start Saving
The average person probably saves between 10% and 15% of their pay toward retirement. But if you hope to retire in 10 years, you'll need to save a lot more. Like 30%, 40%, 50%, or even more.
That's going to take more than a little bit of sacrifice, and it may not happen right away. That's why you may need to commit the better part of the first year to getting this phase in full working order.
The best way to start is by implementing a budget immediately. If you've never done that in the past, you may need to get help. You can do that by selecting a budgeting application that will show you how.
Your budget should include a generous allocation toward savings. It's possible that at the beginning of the year you'll only be able to commit to 15% or 20%. Don't be discouraged – that's an excellent start if you've never been a saver in the past.
But as you move forward, you'll need to increase the percentage. For example, you might start by saving 20% of your income. But you can double that percentage by increasing it by 2% each month for 10 months. That will get you to 40%, which may work for you.
If it won't, commit to continued, gradual increases in savings, even if you have to move them into Year 2.
You should know that anyone who's committed to a high savings level has found that it gets easier over time. That's why it's so important to start in the first year.
Year 2: Focus on Increasing Your Income
There are two ways you can do this: increase your job income or create additional sources of income.
Let's look at the benefit of each.
Increase your job income. Early retirement shouldn't mean abandoning your career plans. By continuing to move forward on your job, higher income should follow. That will provide the extra funds to save even more money. But there's a second purpose for building up your career. If for any reason you may need to rely on a source of earned income when you retire, returning to your current career can be the easiest and most profitable way to make it happen. Most likely, you'll be able to work in some reduced capacity, like part-time, remote work, contract, or freelancing within your industry, or even with your current employer. Continuing to increase your income on your job will also help if you find it will take longer than 10 years to reach your retirement goal.
Create additional sources of income. What I'm talking about here is creating a side hustle to go along with your full time job. Not only will this generate an additional income while you're preparing for retirement, but it can also provide a valuable postretirement income source. That would keep you from needing to go back to your current career to earn additional income. One of the best ways to create a side hustle is by making money online. It will not only enable you to make money no matter where you choose to live after retirement, but it holds the potential to make a lot of money. I've managed to create seven different income sources using this method. You can do something similar. Begin building a side hustle in Year 2, and you'll have plenty of extra income when retirement arrives.
Year 3: Focus on Increasing ROI on your Savings
By Year 3 you should be committing to learning all you can about investing. The more you know, the higher your investment returns will be. It will not only enable you to build your retirement portfolio faster, but it can also provide higher returns when you finally retire.
There are ways you can increase your returns, largely by moving into different investment platforms.
For example, if you want to dramatically increase your fixed-income earnings, investing at least some of your bond portfolio in Lending Club can increase your interest income dramatically. Many investors are reporting returns of 7% to 10% per year.
You may also want to allocate part of your stock portfolio toward some type of real estate investing. That will not only provide high returns, but it will also diversify your portfolio in years when stocks are not performing well. Real estate crowdfunding platforms, like Fundrise can provide returns similar to stocks, and sometimes higher. Check out the many different ways you can invest in real estate to improve your return on investment.
If you're not having much luck with investing, or you don't have a serious commitment to it, look into investing through a robo-advisor. Those are automated, online investment platforms that provide full portfolio management for a very low fee. That includes building your portfolio, rebalancing it as necessary, reinvesting dividends, and even minimizing your investment-related taxes.
A robo-advisor like Betterment can manage your portfolio for 0.25% per year. That's $250 for a $100,000 portfolio, or $2,500 for a $1 million portfolio. But if you'd like investing with a more personal touch, you may want to consider Personal Capital. They charge a higher fee, at 0.89%, but also provide financial planning advice, as well as regular access to live investment advisors.
Year 4: Focus on Reducing Your Spending
Cutting your spending is a strategy that needs to be implemented in Year 1. But those reductions will need to become progressive as each year goes by. And it'll be even more important as your income grows, since there's always a temptation to spend more as you earn more. That process even has a name – lifestyle inflation. You'll need to avoid it.
The purpose of reducing spending is twofold:
to free up more money for savings
to lower your cost of living in anticipation of retirement.
Both are equally important. But the second part may be even more so. That's because early retirement almost certainly requires you to change lifelong spending patterns.
For example, if you've been used to living in a large home, driving a late model car, and taking expensive vacations, it may take you several years to unwind those patterns. Put another way, you'll need to find less expensive ways to create an enjoyable life. And you'll need to have that well underway before you finally retire. Unfortunately, retirement and an opulent lifestyle are incompatible.
Focus on ways you can reduce your spending. You've probably already guessed that involves a lot more than clipping coupons and cutting your cable TV subscription. And in fact, it may require either cutting some very large expenses – like your housing and transportation – or reducing or eliminating dozens of smaller expenses.
There will be tough choices to be made. After all, cutting spending is something like going on a money diet. You'll do well to think about your ultimate objective – early retirement – to help you embrace the short-term sacrifice.
Ultimately, retirement is about lowering your living expenses to a point where you can live comfortably without working. You may need to remind yourself of that on a regular basis.
Year 5 – 10: Assess and Plan Your Path to Retirement
At this point, you're moving into the second half of your decade-long early retirement preparation. Generally speaking, you'll want to concentrate mainly on staying the course. But at the same time, you'll want to look for ways to increase savings, income and return on investment, and reduce spending.
You may not need to do anything dramatic in those areas at this point. But you should be alert to any ideas or strategies that can improve your performance in each. Small improvements in multiple strategies can dramatically speed your progress. That should be your goal at this point.
But perhaps most important will be guarding against complacency. By now, your overall financial situation will have already improved substantially. This is not the time to take a break. Keep pressing forward until you reach the point where you can finally retire.
Final Thoughts
Why am I stressing the importance of commitment to your early retirement goal? It's easier than you think to get distracted, especially when you're making a major change in your life. But while early retirement is certainly possible, it's not easy. You'll need to maintain laser beam focus to reach the goal in 10 years.
It will help you to realize the many options that will be open to you once your early retirement goal. Free from needing to make a living, you'll have the choice to spend your time enjoying your life more, or pursuing opportunities that may even have the potential to make you wealthy.
It's the kind of thing that happens once financial stress is gone from your life. But before you reach that point, you'll need to be fully committed to getting there. 
The post Here's Your Plan to Retire in Ten Years appeared first on Good Financial Cents®.
7 Things to Do in the Summer for College Students With No Job
Are you in college and feeling like you're stuck in limbo because of the COVID-19 pandemic?
Hiring freezes, canceled internships and stay-at-home orders have thrown a lot of summer 2020 plans out the window.
But you can still make the most of your summer break to further your education, work experience and skill-building — it'll just take a little flexibility and creativity.
Here are seven productive things to do in the summer for college kids.
7 Ways to Make the Most of Summer Without a Job
Here are some creative ways to make good use of your summer break if a regular job or internship is off the table.
1. Take Free Online Classes
Going to class might not be your first choice for summer break, but this is a smart time to develop valuable career skills.
MOOCs, massive open online courses, let you take classes from real universities — even heavy hitters like MIT and Harvard — online for free.
Here are five important soft skills you can learn through free online courses this summer:
Emotional intelligence
Multicultural literacy
Storytelling and communication
Personal branding and social media literacy
A new language
Pick them up through these free MOOCs.
You can bone up on hard skills through online tutorials, too. These skills will come in handy in any field:
How to use a spreadsheet
How to use G-Suite apps
How to use WordPress
How to use social media
How to edit video and audio
How to edit photos and graphics
How to administer first aid
How to analyze data
Study up through these free tutorials.
2. Earn Credits for Free
The College Level Examination Program lets you earn college credit in basic subjects like math and history by taking an exam.
CLEP exams cost $89 to take, but you can get fees covered through Modern States' Freshman Year for Free program. Enroll for free online courses and tutoring through the program, and it covers your CLEP exam fee (for the first 10,000 students).
Test centers live on college campuses and other locations around the country, and you have to show up in person for an exam. You can generally schedule your exam any time the campus is open for classes (including summer semesters).
Test centers will be closed if their host campuses are closed, but keep an eye out for the CLEP coronavirus updates for the possibility of remote testing, and contact your preferred test center for information about availability.
3. Apply for a Project Grant
Use the summer to work on your own creative project! It could make good resume fodder — especially if you win a grant to fund it.
Check out these resources to find grants for artists:
If you need emergency funding because of lost work due to the coronavirus, peruse our lists of emergency grants for artists and financial aid for writers.
Even if you don't win a grant, completing a project that will impress a prospective employer could pay off big time in the future.
4. Volunteer Virtually
If a lost internship or job opportunity leaves a hole in your summer schedule, consider filling it with volunteer work. The experience looks good on your resume, and volunteering can be just as valuable as job experience for building useful career skills and networking.
The same way companies are shifting to remote work in response to the pandemic, lots of nonprofit organizations are moving volunteer work online, too. With increased social need and a presidential election this year, service, advocacy and political organizations need help all over the country.
Find volunteer opportunities online and in your area through Idealist.
5. Freelance in a Related Field
Tons of work that might be relevant to your future career could be available online as freelance gigs.
Freelance writing is especially in demand and it provides the opportunity to start working without a degree, experience or particular expertise (though each of these could earn you more money down the line).
Start by looking for freelance blogging jobs, which usually have a lower barrier to entry. Once you get a few published pieces under your belt, try pitching a story to a higher-paying outlet.
Not a writer? Try your hand at being a virtual assistant, graphic designer or one of these more unusual freelance jobs:
Calligrapher
Fabric reseller
Virtual recruiter
PowerPoint presentation designer
Children's book illustrator
Genealogist
Greeting card writer
If you graduated this month without work or internship experience, freelancing could be a way to earn money while beefing up your resume before applying for full-time jobs.
"Employers don't really hire for potential — you've got to be able to show how you've applied that potential in some way," says Alison Green at Ask a Manager. "Even with entry-level jobs, you're going to be up against other entry-level candidates who have some amount of experience."
6. Find Online Jobs
Were you counting on a summer job in the now-unpredictable service industry to pay rent or save up for next semester's tuition? Take your job search online.
Search for full-time and part-time work-from-home jobs through The Penny Hoarder's vetted WFH jobs portal.
Or, put your talents to work toward creative side gigs. Here are some side gigs you can do online while social distancing:
Join video game tournaments
Work for a political or advocacy campaign
Perform music, comedy, magic or anything else online
Be a bookkeeper
Do online research through Wonder
Be a transcriptionist
Be an online tutor
Check out these online jobs for college students that pay at least $15 an hour.
7. Apply for College Scholarships
Another option for covering next semester's tuition: Apply for scholarships.
Several scholarships require you to submit an essay with your application, so summer break — when you don't have other schoolwork — is a great time to focus on them.
Search for scholarships from your college, county, municipality or state; from organizations that support people of your race, ethnicity, gender or other demographics; or from organizations that support your field or interests.
You can also peruse our list of 100 wacky scholarships for things you never would have thought of.
Don't Let Coronavirus Cancel Your Summer
A lot of big things have been canceled because of the COVID-19, and that's a major bummer.
But you don't have to accept the setback to your career preparation. Get creative to make the most of your summer break and keep your education and development moving forward — even if you can't leave home.
Dana Sitar (@danasitar) has been writing and editing since 2011, covering personal finance, careers and digital media.
This was originally published on The Penny Hoarder, which helps millions of readers worldwide earn and save money by sharing unique job opportunities, personal stories, freebies and more. The Inc. 5000 ranked The Penny Hoarder as the fastest-growing private media company in the U.S. in 2017.
Free Social Security Tool for Optimal Benefit Claiming Strategy
Update: The free Open Social Security tool has been updated to include a new "heat map" visualization that illustrates the relative values of claiming Social Security at different ages. Details here. Here is a sample graph for a couple with similar income histories and the same age:
For this situation, we see that the worst expected outcomes would occur if both individuals claimed really early. The best expected outcomes occur when one claims relatively early and the other claims relatively late.
Original post: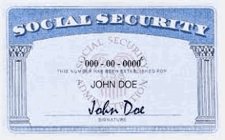 When to start claiming Social Security to maximize your potential benefit can be a complicated question, especially for couples. There are multiple paid services that will run the numbers for you, including Social Security Solutions (aka SS Analyzer) and Maximize My Social Security, which cost between $20 and $250 depending on included features.
Mike Piper of Oblivious Investor has created a free, open-source calculator called Open Social Security. To use the calculator, you will need to your Primary Insurance Amount (PIA). This amount depends on your future income, so I would first consult this other free Social Security benefit estimator tool to more easily estimate your PIA. I believe the value you see at SSA.gov assumes that you will keep working at your historical average income until your claiming age (which won't be the case for us).
Here are our results as a couple, assuming we were the same age (we are close) and with my expected benefit being slightly higher than hers:
The strategy that maximizes the total dollars you can be expected to spend over your lifetimes is as follows:

You file for your retirement benefit to begin 12/2047, at age 70 and 0 months.
Your spouse files for his/her retirement benefit to begin 4/2040, at age 62 and 4 months.

The present value of this proposed solution would be $657,749.
Basically, the tool says that my wife should apply as soon as possible, while I should claim as late as possible. I believe this is because this scenario allows us claim at least some income starting from 62, and if I die first after that, my wife would still be able to "upgrade" to my higher benefit.
The tool might take some time to run the calculations, depending on your browser. You can learn more and provide feedback at Bogleheads and Github.
I am not a Social Security expert, and am not qualified to speak to the accuracy of the results. However, Mr. Piper is the author of the highly-rated book Social Security Made Simple, has a history of doing thorough work, and the tool has been around a while now. If I were close to 62, I would probably also use the paid services for a second and third opinion. Why? Spending $100 now could save you many thousands in the future.
The best thing about this free tool is that it can introduce a lot of people to ideas that they would have not otherwise considered. Even if it lacks every bell or whistle, being free means it can help more people. Many spouses wouldn't think of having one claim as early as possible (age 62), and then have the other claim as late as possible (age 70). It's not common sense unless you understand the inner workings of Social Security.


"The editorial content here is not provided by any of the companies mentioned, and has not been reviewed, approved or otherwise endorsed by any of these entities. Opinions expressed here are the author's alone. This email may contain links through which we are compensated when you click on or are approved for offers."


Free Social Security Tool for Optimal Benefit Claiming Strategy from My Money Blog.
---
Copyright © 2019 MyMoneyBlog.com. All Rights Reserved. Do not re-syndicate without permission.
How to Update Address in Aadhaar without Documents
Have you recently shifted to a new city or got married, but you don't have any proof of address?  Do you want to update your address in Aadhaar but do not have documents? Don't worry, the Unique Identification Authority of India (UIDAI) provides you with the facility of updating your address in Aadhaar online even without submitting the documents. It can be done in simple steps as all you need is to take help from an Address Verifier and by raising a request online for an 'Address Validation Letter'. An 'Address Verifier' can be a family member, relative, friend, or landlord who is willing to let you use his/her address as proof.
Read on to know how you can do the same in detail below.
Who can Update the Address in Aadhaar without Documents?
If you are someone who has recently shifted your residence to a new city or got married and shifted to your husband's home, you can now easily update your address in Aadhaar even without submitting any documents using this online facility of Aadhaar Validation Letter.
Steps to Update Address in Aadhaar Card without Documents
 To update the address in Aadhaar Card without documents, you need to follow the steps mentioned below:

Step 1: Visit the official website of UIDAI  i.e.  https://uidai.gov.in/
 Step 2: You need to click on the 'Address Validation Letter' under 'My Aadhaar' menu
Step 3: You will be redirected to a new page  'Request for Address Validation Letter'
Step 4: Now,  you have to enter your valid 12-digit Aadhaar number or 16-digit Virtual ID

Step 5: Enter the 'Captcha Code' for verification and click on 'Send OTP' button
Step 6: Enter the 6-digit OTP sent to your registered number or 8-digit TOTP and then click on the 'Login' button
Step 7: Once done, you need to share the 'Verifier Details' i.e, enter your 'Address Verifier's Aadhaar number'
Step 8: An SMS will be sent to your verifier with a link on his/her registered mobile number to give consent for the update
Step 9: Once the verifier clicks on the link and he/she receives another SMS for the verification of OTP
Step 10: Enter the OTP sent on the registered mobile number and captcha code for verification

Step 11: Once it is verified, you will now get a Service Request Number (SRN)  through an SMS
Step 12: Now, log in with 'SRN', preview address, edit local language (if required).  Tick mark the declaration and then click on the 'Submit' button
Edit the address in the local language and click on the 'Save' button
Step 13: Now tick against the declaration and 'Submit' your request


Step 14: You will now receive the 'Address Validation Letter' with the 'Secret Code' sent to the verifier's address via post
Step 15: You will have to revisit the 'SSUP' (UIDAI) website and click on the 'Proceed to Update Address' link
Step 16: Once again login with Aadhaar and select 'Update Address via Secret Code' option
Step 16: You have to enter the 'Secret Code'. Once done, preview the new address and click on the 'Submit' button
For your better understanding, let us try to understand the entire process with the help of an example:
Consider you (Person X) are someone who recently shifted from Mumbai to Delhi. You urgently want to update your current address on your Aadhaar card, but you don't have any valid documents.
In such a case you can contact your friend/relative/employer (Person Y) or anyone who has a valid Aadhaar Card to become your Address Verifier. Now, Person B has to only provide his Aadhaar number and only his address will be automatically collected from UIDAI's database.
Please take a look at the image below to know the process that Person B can help Person A to get his/er address updated:
Note: In the above-mentioned image step 2 is all about verifier and steps 1, 3, and 4 are about the resident who wants to get his/her address updated.
How to Check Aadhaar Address Update Status without Documents?
 You can check Aadhaar Address Update Status without documents by following the steps mentioned below:
Step 1: Go to https://ssup.uidai.gov.in/checkSSUPStatus/checkupdatestatus
Step 2: Enter your 12-digit Aadhaar Number


 Step 3: Enter URN or SRN
Step 4: Enter the 'Captcha Verification' Code
Step 5: Click on the 'Check Status' button
Step 6: You Aadhaar Update status will now reflect on your screen
Things to Keep in Mind while Updating Address without Documents
The process involves an application by the applicant, approval/consent by the verifier, final submission by the applicant and use of secret code to complete the process
You can update your address multiple times in Aadhaar Card, but your address must be the same in which you are currently residing in
Service Request Number (SRN) is generated when you initiate an Aadhaar Address Update request through the validation letter and Update Request Number (URN) is a 14-digit number which you get once you successfully complete the process of online address update and the same is sent via SMS to your number
The validation letter with secret code is sent to you at the verifier's address
You will receive your updated Aadhaar letter on the updated address or you can also download from https://eaadhaar.uidai.gov.in/#/ 
Your mobile number and your verifier's mobile number must be registered with Aadhaar Card
You will not be able to edit the verifier's name as it is pre-filled under the c/o field
You will receive the letter within 30 working days from the date of raising the request
Security Concerns for the Aadhaar Address Verifier
In case you are an Aadhaar Address Verifier, it is quite obvious that you would be concerned about your demographic and biometric details. UIDAI has taken care about it and none of your details would be shared with the resident apart from the address. All your demographic and biometric details would be safe and secure. Under this process, no other data of any verifier would be used and updated into the resident's Aadhaar. So, if a trusted person in your knowledge is in need of an address update, you can provide it easier to that person. In case you fail to give consent within the set time frame then you will have to start the process once again.
Conclusion
An Aadhaar card is considered as one of the important documents that act as a proof of identity (POI) as well as Proof of Address (POA). It contains all your demographic details including your residential address which makes it mandatory for you to have an updated address in your Aadhaar card. It can be done with the convenience of your home through the online process and now even with the option of not submitting your documents.
The post How to Update Address in Aadhaar without Documents appeared first on Compare & Apply Loans & Credit Cards in India- Paisabazaar.com.