How We Deal With Picky Eaters
When I talk about cutting your grocery bill, I often will hear from people who will ask, "What do you do about picky eaters?"
As you probably have gathered from our sometimes non-conventional menu plans, we don't base our menu plans upon picky eating palates. Instead, we based them upon what's on sale at the store and what we have on hand.
Our kids have learned from a young age that I don't cater to their whims and wishes when it comes to food. We stick with a budget and we shop the sales and markdowns.
Much of the time, that means I find at least a few great deals each week on some of their favorite foods (and I try to stock up as much as I can when I do!). However, sticking with a budget means that I've at least somewhat regularly served things for meals that the kids didn't think they would like.

When it comes to encouraging our kids to eat foods they either don't really like (or just haven't tried and think they won't like), here's how we approach it at our house:
1. You have to eat three bites.
I know it might almost sound a little juvenile, but for some reason, limiting it to three bites seems to be very doable for our picky eater(s) and they rarely complain because they know that three bites is all that is required.
Note: The adults need to set the example here. If Mom and Dad are picky, there's a good chance that it's going to trickle down to some of your kids, too. Set a good example of gratefully eating food set in front of you and not complaining about food… your kids are watching and picking up on your example more than you know!
2. If you complain, you have to eat three more bites.
It is such a gift to have food to eat and I never want my kids to forget that. Even if you don't like something, you don't have to complain about it.
So we've instituted the rule that if you complain about something, you have to eat three more bites. This cuts down significantly on any complaining! 🙂
3. Once you've eaten three bites, you can make something else for your dinner.
We've found that oftentimes, the kids will think they won't like something at all, but then they'll change their mind once they've eaten three bites and they'll end up eating a full serving. If they still decide that they don't like something after three bites, they can eat the sides fixed for dinner and fix something else, as well.
The kids know that they can fix themselves yogurt, oatmeal, cereal, scrambled or fried eggs, oatmeal, or mac and cheese to go along with dinner at any time — so long as they've eaten their required three bites.
That's right, I let them fix it themselves (and they are expected to clean up after themselves, too). This keeps it simple for me, but it still makes sure that they are eating enough at dinner time.
As our kids have gotten older, we've found that they've become more accustomed to different foods because of this simple system. In fact, these days, it's rare that they fix something extra for dinner — because the three bites rule really helped them to slowly expand their palate.
They've now become quite adventuresome in their eating and will often choose to eat something that they don't think they'll like just because they want to try it! I can't guarantee that what has worked at our house will work at yours, but hey, if you're struggling with picky eaters, let me know if you give it a try!
An Important Note: I know that some kids genuinely have severe sensory issues when it comes to certain textures of foods or certain other issues that are very legitimate reasons for them having a "picky palate". I'm not saying you need to or should force a child to eat three bites of something — especially in this case. You know your child and their unique needs and I think each parent should decide what would be best for each child.
How do you deal with picky eaters at your house? I'd love to hear! Tell us in the comments!
Here's Your Plan to Retire in Ten Years
The average American has only a little over $200,000 saved for retirement by age 65. It's a small wonder that 50% of married couples and 70% of individuals receive 50% or more of their retirement income from Social Security.
But that doesn't have to be you. In fact, you don't even need to wait until you're 65 to retire. It's possible you can retire in 10 years – as in 10 years from where you are right now. It doesn't matter if you're 25, 35, or 45, with the right mix of discipline, commitment, and financial strategies, it's a goal you can reach.
Many thousands of others have already done it, which means you can too. And you can do it even if you have no money saved for retirement right now.
Here's how…
But first, let's touch on a few important concepts.
Determine "Your Numbers"
What are your numbers? The amount of income you'll need each year to live in retirement, and the amount of money you'll need in your portfolio to produce that income.
Let's say you decide you'll need $40,000 per year to live in retirement. It's possible to determine the amount you'll need to have saved to provide that income.
It's known loosely as the safe withdrawal rate. It's a theory mostly, but one that's been shown to be reliable in a number of studies.
It holds that if you withdraw it no more than 4% from your investment portfolio each year, you'll have an income for life, and your portfolio will remain intact.
It works something like this: if you earn an average of 7% on your portfolio in retirement, and withdraw 4% for living expenses, that will leave 3% in the portfolio to cover inflation.
If we look at the rate of inflation going back to 1990, it ranged between 1.1% to 5.3% per year, with an average of something less than 3%. Over the past 20 years the average has been closer to 2%. But since early retirement will bring long-term planning consequences, let's go with 3% as an average.
Can You Earn an Average of 7% Annually for the Rest of Your Life?
Investing is all about playing the long-term averages, and that's what works in your favor.
Here's how:
The average return in stocks has been about 10% per year going all the way back to 1928. It varies quite a bit from one year to the next, but that's the return you can expect over 20 or 30 years.
Meanwhile, safe investments, like high-yield online savings accounts, are currently paying between 1% and 2% per year. But to be conservative, let's go with 1.5% for our calculations.
If you create an investment portfolio comprising 65% stocks and 35% in high-yield online savings, you can achieve a 7% average annual return.
Here's how it breaks down:
65% invested in stocks at 10% per year will generate a 6.5 % return.
35% invested in high yield online savings at 1.5% per year will generate a 0.525 return.
The combination of the two will produce an average annual return of 7.025%. That will allow you to withdraw 4% each year for living expenses and retain the remaining roughly 3% in your portfolio to cover inflation.
Why have only 65% in stocks when a higher allocation will get you a bigger return?
If you're planning to rely on your investments for the rest of your life, you'll need to build some safety into your portfolio. A 35% allocation in safe assets means that even if the stock market takes a big hit, your portfolio won't go down with it.
Another important point on this front is that though interest rates are low by historical standards right now, that situation could change. If interest rates were to return to 5%, the savings allocation would make a much bigger contribution to your annual returns, and do it risk-free.
Back to "Your Numbers"
Now that you can see how the 4% safe withdrawal rate works mechanically, it's time to determine your portfolio number.
If you need $40,000 in income, you can determine your portfolio size by multiplying that number by 25. Why 25? If you really like math, you can divide $40,000 by 4%, and you'll get $1 million.
But for those of us who don't like mathematical formulas and number-crunching, it's easier to simply multiply your income number by 25 to get your portfolio size.
If you multiply $40,000 by 25, you'll get $1 million. It's just a simpler calculation, and it'll get you to the portfolio amount you need quickly.
Commit to Your Numbers
I've used $40,000 as an income number for retirement, but it'll be different for everyone. For example, if you have other income sources you expect to continue in retirement you may need less. But if you want a little bit more fun and luxury in your life, you'll probably need more.
I've only used this number as an example. You can come up with an income number that will work for you. As you can see from my calculations above, your portfolio number will be determined by your income number.
You'll need to know both.
For example, if you think you'll need $50,000, you'll need to build a portfolio of $1.25 million ($50,000 X 25). If you'll need $100,000 in income, your portfolio will need to reach $2.5 million ($100,000 X 25).
To reach your goal, you'll need to work toward three objectives:
Saving the money needed to build your portfolio.
Earning a return on your investments that will not only help you build your portfolio, but also keep it growing once you retire.
Implement spending reductions and controls that will enable you to live on what will probably be less money than you are right now.
If you plan to retire in 10 years, you'll need to commit to all three. Your retirement income and portfolio numbers must serve as a guiding light from now on. As you can easily imagine, retiring in 10 years is a tall order. You won't get there by taking shortcuts. You'll need to achieve all three objectives to reach your goal. That'll take a 100% commitment but it's the only way to make it happen.
Now let's look at creating a timetable.
Year 1: Set the Plan to Start Saving
The average person probably saves between 10% and 15% of their pay toward retirement. But if you hope to retire in 10 years, you'll need to save a lot more. Like 30%, 40%, 50%, or even more.
That's going to take more than a little bit of sacrifice, and it may not happen right away. That's why you may need to commit the better part of the first year to getting this phase in full working order.
The best way to start is by implementing a budget immediately. If you've never done that in the past, you may need to get help. You can do that by selecting a budgeting application that will show you how.
Your budget should include a generous allocation toward savings. It's possible that at the beginning of the year you'll only be able to commit to 15% or 20%. Don't be discouraged – that's an excellent start if you've never been a saver in the past.
But as you move forward, you'll need to increase the percentage. For example, you might start by saving 20% of your income. But you can double that percentage by increasing it by 2% each month for 10 months. That will get you to 40%, which may work for you.
If it won't, commit to continued, gradual increases in savings, even if you have to move them into Year 2.
You should know that anyone who's committed to a high savings level has found that it gets easier over time. That's why it's so important to start in the first year.
Year 2: Focus on Increasing Your Income
There are two ways you can do this: increase your job income or create additional sources of income.
Let's look at the benefit of each.
Increase your job income. Early retirement shouldn't mean abandoning your career plans. By continuing to move forward on your job, higher income should follow. That will provide the extra funds to save even more money. But there's a second purpose for building up your career. If for any reason you may need to rely on a source of earned income when you retire, returning to your current career can be the easiest and most profitable way to make it happen. Most likely, you'll be able to work in some reduced capacity, like part-time, remote work, contract, or freelancing within your industry, or even with your current employer. Continuing to increase your income on your job will also help if you find it will take longer than 10 years to reach your retirement goal.
Create additional sources of income. What I'm talking about here is creating a side hustle to go along with your full time job. Not only will this generate an additional income while you're preparing for retirement, but it can also provide a valuable postretirement income source. That would keep you from needing to go back to your current career to earn additional income. One of the best ways to create a side hustle is by making money online. It will not only enable you to make money no matter where you choose to live after retirement, but it holds the potential to make a lot of money. I've managed to create seven different income sources using this method. You can do something similar. Begin building a side hustle in Year 2, and you'll have plenty of extra income when retirement arrives.
Year 3: Focus on Increasing ROI on your Savings
By Year 3 you should be committing to learning all you can about investing. The more you know, the higher your investment returns will be. It will not only enable you to build your retirement portfolio faster, but it can also provide higher returns when you finally retire.
There are ways you can increase your returns, largely by moving into different investment platforms.
For example, if you want to dramatically increase your fixed-income earnings, investing at least some of your bond portfolio in Lending Club can increase your interest income dramatically. Many investors are reporting returns of 7% to 10% per year.
You may also want to allocate part of your stock portfolio toward some type of real estate investing. That will not only provide high returns, but it will also diversify your portfolio in years when stocks are not performing well. Real estate crowdfunding platforms, like Fundrise can provide returns similar to stocks, and sometimes higher. Check out the many different ways you can invest in real estate to improve your return on investment.
If you're not having much luck with investing, or you don't have a serious commitment to it, look into investing through a robo-advisor. Those are automated, online investment platforms that provide full portfolio management for a very low fee. That includes building your portfolio, rebalancing it as necessary, reinvesting dividends, and even minimizing your investment-related taxes.
A robo-advisor like Betterment can manage your portfolio for 0.25% per year. That's $250 for a $100,000 portfolio, or $2,500 for a $1 million portfolio. But if you'd like investing with a more personal touch, you may want to consider Personal Capital. They charge a higher fee, at 0.89%, but also provide financial planning advice, as well as regular access to live investment advisors.
Year 4: Focus on Reducing Your Spending
Cutting your spending is a strategy that needs to be implemented in Year 1. But those reductions will need to become progressive as each year goes by. And it'll be even more important as your income grows, since there's always a temptation to spend more as you earn more. That process even has a name – lifestyle inflation. You'll need to avoid it.
The purpose of reducing spending is twofold:
to free up more money for savings
to lower your cost of living in anticipation of retirement.
Both are equally important. But the second part may be even more so. That's because early retirement almost certainly requires you to change lifelong spending patterns.
For example, if you've been used to living in a large home, driving a late model car, and taking expensive vacations, it may take you several years to unwind those patterns. Put another way, you'll need to find less expensive ways to create an enjoyable life. And you'll need to have that well underway before you finally retire. Unfortunately, retirement and an opulent lifestyle are incompatible.
Focus on ways you can reduce your spending. You've probably already guessed that involves a lot more than clipping coupons and cutting your cable TV subscription. And in fact, it may require either cutting some very large expenses – like your housing and transportation – or reducing or eliminating dozens of smaller expenses.
There will be tough choices to be made. After all, cutting spending is something like going on a money diet. You'll do well to think about your ultimate objective – early retirement – to help you embrace the short-term sacrifice.
Ultimately, retirement is about lowering your living expenses to a point where you can live comfortably without working. You may need to remind yourself of that on a regular basis.
Year 5 – 10: Assess and Plan Your Path to Retirement
At this point, you're moving into the second half of your decade-long early retirement preparation. Generally speaking, you'll want to concentrate mainly on staying the course. But at the same time, you'll want to look for ways to increase savings, income and return on investment, and reduce spending.
You may not need to do anything dramatic in those areas at this point. But you should be alert to any ideas or strategies that can improve your performance in each. Small improvements in multiple strategies can dramatically speed your progress. That should be your goal at this point.
But perhaps most important will be guarding against complacency. By now, your overall financial situation will have already improved substantially. This is not the time to take a break. Keep pressing forward until you reach the point where you can finally retire.
Final Thoughts
Why am I stressing the importance of commitment to your early retirement goal? It's easier than you think to get distracted, especially when you're making a major change in your life. But while early retirement is certainly possible, it's not easy. You'll need to maintain laser beam focus to reach the goal in 10 years.
It will help you to realize the many options that will be open to you once your early retirement goal. Free from needing to make a living, you'll have the choice to spend your time enjoying your life more, or pursuing opportunities that may even have the potential to make you wealthy.
It's the kind of thing that happens once financial stress is gone from your life. But before you reach that point, you'll need to be fully committed to getting there. 
The post Here's Your Plan to Retire in Ten Years appeared first on Good Financial Cents®.
MEFA Student Loans Review: Non-Profit Lender With Low Rates And Fees
When you need a private student loan for school, finding a student loan provider who can meet your needs and has reasonable loan terms is critical.
Private student loan providers are not all created equal. So researching providers is a must when it comes to finding a good deal. Looking for lenders that are non-profit organizations can be a good starting point as they may be willing to offer more attractive rates and/or terms.
MEFA is one such non-profit provider. For undergraduate and graduate students who are United States citizens and attend an eligible college, MEFA student loans could be a strong option. We'll explain the loan features and when a private student loan from MEFA could make sense.
See how MEFA compares to other private lenders in minutes on Credible!
---
Undergraduate and graduate student loans
Reasonable rates and terms
No formal forbearance policy
MEFA Student Loans Details
Who Is MEFA?
MEFA is the Massachusetts Educational Financing Authority. They are a non-profit organization based in Boston, MA. MEFA provides student loans for undergraduate and graduate students alike. MEFA was created in 1982 by the Massachusetts state legislature at the request of colleges and universities across the state.
What Do They Offer?
MEFA offers private student loans to undergraduate and graduate students. They also provide student loan refinancing. While MEFA is a Massachusetts-based organization, they lend to families in all 50 states.
A MEFA loan only covers one school year. Students must apply each year that they will be in school. For example, if you want a loan to cover four years of school, you'll need to apply four times for four loans.
Students can borrow up to the cost of attendance minus any financial aid. Minimum loan amounts are $2,000 for private schools and $1,500 for public schools. Cosigners are generally required for undergraduate loans.
Qualifications
Students must be enrolled at least half time in an accredited degree-granting undergraduate or graduate program and maintain satisfactory academic progress as outlined by the school. The school must be a non-profit but can be public or private. Loan applications are subject to MEFA credit approval standards.
To find out your actual loan rates, you'll have to go through the full application process, which does require a hard credit check. If you are using a cosigner, they will also require a credit check and the final loan amount can depend on the cosigner's finances. Upon approval, any loan rate that you might receive will fall within the ranges stated below for undergraduate and graduate loans.
Undergraduate Loans
Immediate Repayment (10-year term): Payments begin immediately (28th day of the month following the final disbursement). 3.75% – 5.30% APR.
Immediate Repayment (15-year term): Payments begin the same as above. 3.95% – 5.35% APR.
Interest-Only Repayment (15-year term): Interest-only payments begin immediately. Payments that include principal begin after the undergraduate anticipated in-school period. 4.25% – 5.40% APR.
Deferred Repayment (15-year term): Payments are deferred until six months after the student graduates or no longer meet academic qualifications. Deferments are available for a maximum of 60 months. 4.38% – 5.50% APR.
Student Deferred Repayment with Co-Borrower Release (15-year term): Same terms as "Deferred Repayment." However, the co-borrower can be released after 48 consecutive on-time payments. 4.62% – 5.75% APR.
Graduate Loans
There are two types of graduate student loans available from MEFA. Both have fixed rates. The same loan minimum and maximum amounts apply for graduate as undergraduate loans.
Interest-Only Repayment (15-year term): Payments begin the 28th day following the final loan disbursement. The principal will be added to loan payments once the in-school period ends. 4.25% – 5.40% APR.
Deferred Repayment (15-year term): Payments are deferred until six months after the student graduates or no longer meet academic qualifications. Unlike undergraduate loans, deferments on graduate loans max out at 36 months. 4.45% – 5.50% APR.
Are There Any Fees?
MEFA student loans (for both undergrads and graduates) come with no application or origination fees. They also don't charge fees for late payments or returned checks. Finally, there are no prepayment penalties on MEFA student loans.
How Do I Open An Account?
To apply for a MEFA loan, visit https://www.mefa.org. Keep in mind that MEFA doesn't offer pre-qualified rate quotes. If you submit a loan application, a hard credit inquiry will be placed on your credit report.
Is My Money Safe?
Since MEFA doesn't take deposits, there isn't any money to lose. If you're approved for a MEFA student loan, the funds will be disbursed directly to your college or university.
Is It Worth It?
For students who need to take out private student loans to help pay for school, MEFA student loans could be worth it. They have competitive rates and terms and do offer some in-school deferment options.
However, one major downside to MEFA is that they don't have any formal hardship forbearance policy. And since they use traditional loan underwriting methods, it's likely that you'll need a cosigner to get approved for a MEFA undergraduate student loan (and only one of their loans offers cosigner release).
Before you apply for any MEFA student loans, be sure to compare them with other private lenders on Credible. And if you're looking to take out a private student loan without a cosigner, check out our guide.
MEFA Student Loans Features
Public school: $1,500
Private school: $2,000

Immediate payments
Interest-only payments
Full deferment

Yes, but only on one undergraduate plan

Accredited non-profit degree-granting undergraduate or graduate program (public or private)

American Education Services

Customer Service Phone Number

Monday-Friday, 8 am – 8pm

Address For Sending Payments

American Education Services
P.O. Box 65093
Baltimore, MD 21264-5093
The post MEFA Student Loans Review: Non-Profit Lender With Low Rates And Fees appeared first on The College Investor.
Introducing Coverage Critic: Time to Kill the $80 Mobile Phone Bill Forever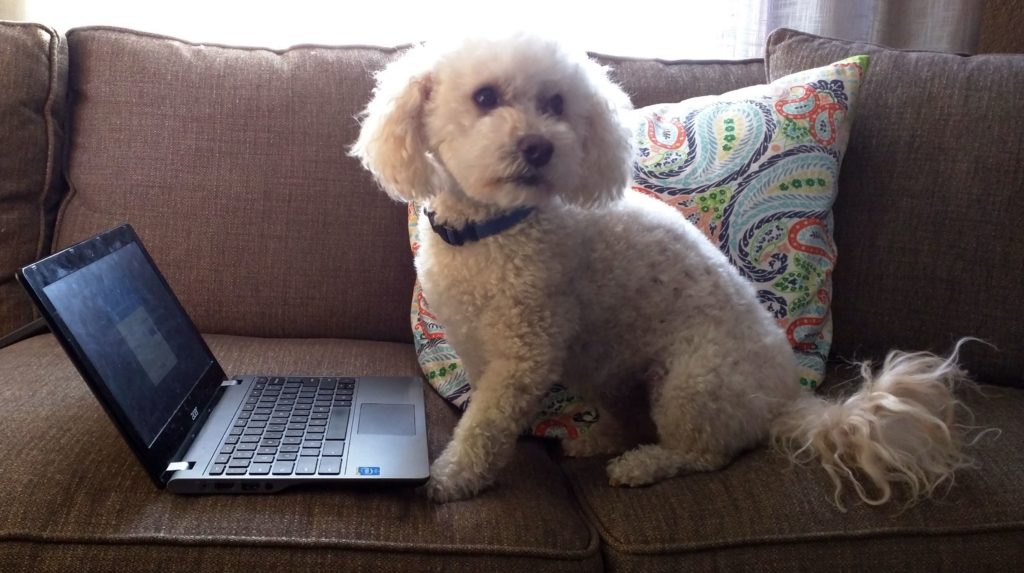 A Quick Foreword: Although the world is still in Pandemic mode, we are shifting gears back to personal finance mode here at MMM. Partly because we could all use a distraction right now, and even more important because forced time off like this is the ideal time to re-invest in optimizing parts of your life such as your fitness, food and finances.
Canadian Readers – we have also collected some recommendations for you at a new Canadian Mobile Phone recommendations page.
—
Every now and then, I learn to my horror that some people are still paying preposterous amounts for mobile phone service, so I write another article about it.
If we are lucky, a solid number of people make the switch and enjoy increased prosperity, but everyone who didn't happen to read that article goes on paying and paying, and I see it in the case studies that people email me when looking for advice. Lines like this in their budget:
mobile phone service (2 people): $160
"NO!!!!"
… is all I can say, when I see such unnecessary expenditure. These days, a great nationwide phone service plan costs between and $10-40 per month, depending on how many frills you need.
Why is this a big deal? Just because of this simple fact:
Cutting $100 per month from your budget becomes a $17,000 boost to your wealth every ten years.
And today's $10-40 phone plans are just great. Anything more than that is just a plain old ripoff, end of story. Just as any phone more expensive than $200* (yes, that includes all new iPhones), is probably a waste of money too.
So today, we are going to take the next step: assigning a permanent inner-circle Mustachian expert to monitor the ever-improving cell phone market, and dispense the latest advice as appropriate. And I happen to know just the guy: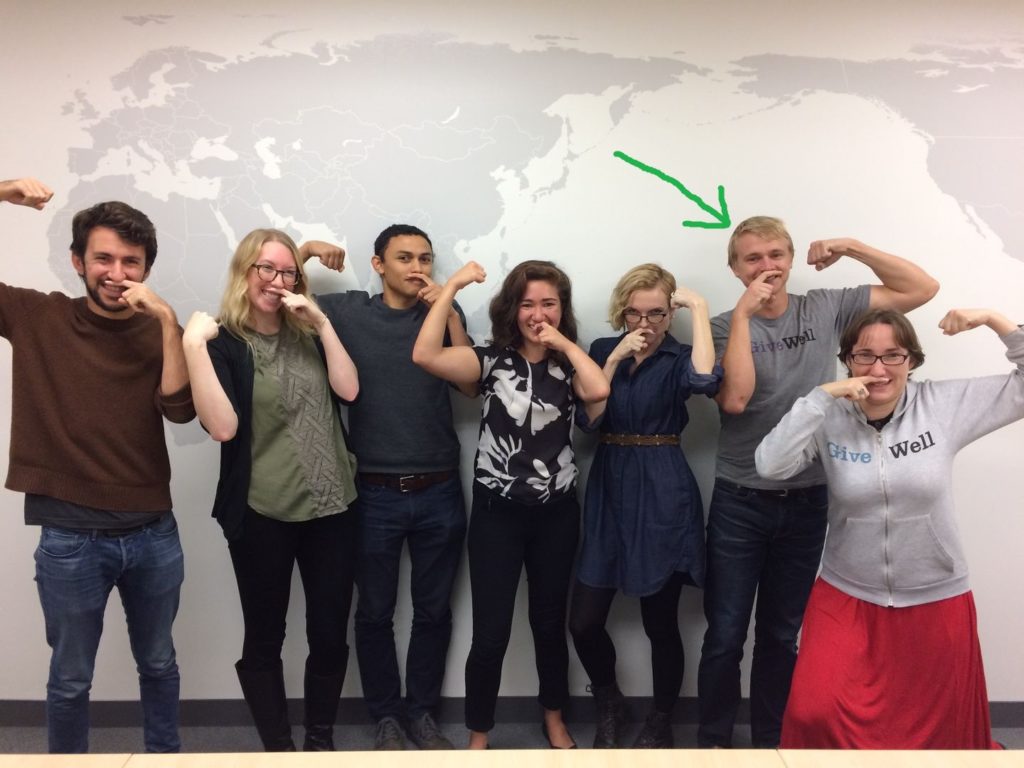 My first contact with Chris was in 2016 when he was working with GiveWell, a super-efficient charitable organization that often tops the list for people looking to maximize the impact of their giving.
But much to my surprise, he showed up in my own HQ coworking space in 2018, and I noticed he was a bit of a mobile phone research addict. He had started an intriguing website called Coverage Critic, and started methodically reviewing every phone plan (and even many handsets) he could get his hands on, and I liked the thorough and open way in which he did it.
This was ideal for me, because frankly I don't have time to keep pace with ongoing changes in the marketplace. I may be an expert on construction and energy consumption, but I defer to my friend Ben when I have questions about fixing cars, Brandon when I need advice on credit cards, HQ member Dr. D for insider perspectives on the life of a doctor and the medical industry, and now Chris can take on the mobile phone world.
So we decided to team up: Chris will maintain his own list of the best cheap mobile phone plans on a new Coverage Critic page here on MMM. He gets the benefit of more people enjoying his work, and I get the benefit of more useful information on my site. And if it goes well, it will generate savings for you and eventual referral income for us (more on that at the bottom of this article).
So to complete this introduction, I will hand the keyboard over to the man himself.
Meet The Coverage Critic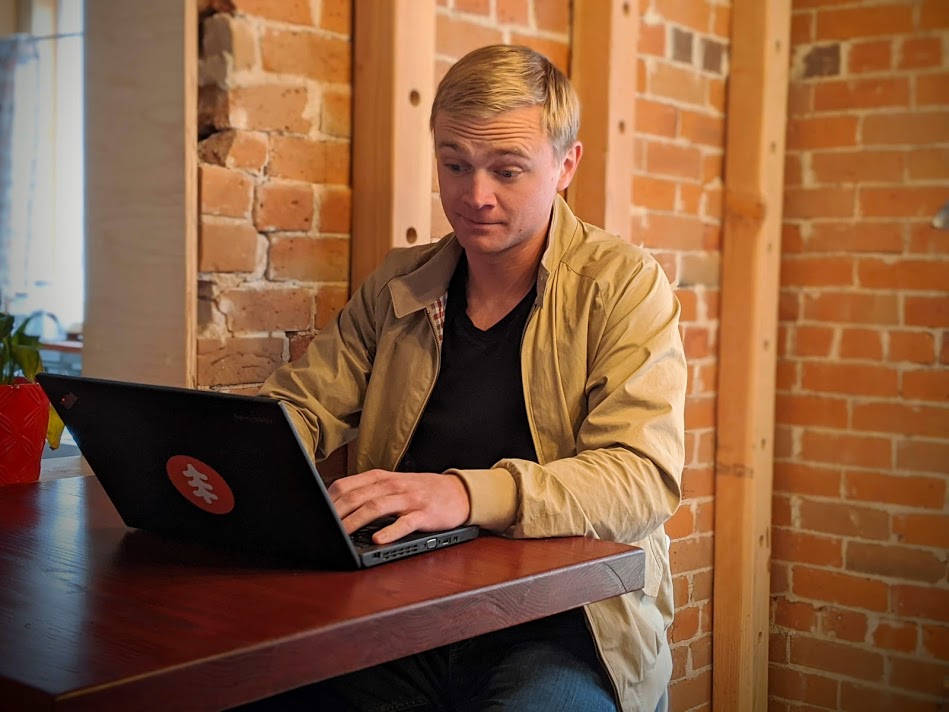 I started my professional life working on cost-effectiveness models for the charity evaluator GiveWell. (The organization is awesome; see MMM's earlier post.) When I was ready for a career change, I figured I'd like to combine my analytical nature with my knack for cutting through bullshit. That quickly led me to the cell phone industry.
So about a year ago, I created a site called Coverage Critic in the hopes of meeting a need that was being overlooked: detailed mobile phone service reviews, without the common problem of bias due to undisclosed financial arrangements between the phone company and the reviewer.
What's the Problem with the Cell Phone Industry?
Somehow, every mobile phone network in the U.S. claims to offer the best service. And each network can back up its claims by referencing third-party evaluations.
How is that possible? Bad financial incentives.
Each network wants to claim it is great. Network operators are willing to pay to license reviewers' "awards". Consequently, money-hungry reviewers give awards to undeserving, mediocre networks.
On top of this, many phone companies have whipped up combinations of confusing plans, convoluted prices, and misleading claims. Just a few examples:
Coverage maps continue to be wildly inaccurate.
Many carriers offer "unlimited" plans that have limits.
All of the major U.S. network operators are overhyping next-generation, 5G technologies. AT&T has even started tricking its subscribers by renaming some of its 4G service "5GE."
However, with enough research and shoveling, I believe it becomes clear which phone companies and plans offer the best bang for the buck. So going forward, MMM and I will be collaborating to share recommended phone plans right here on his website, and adding an automated plan finder tool soon afterwards. I think you'll find that there are a lot of great, budget-friendly options on the market.
A Few Quick Examples:
Mint Mobile: unlimited minutes, unlimited texts, and 8GB of data for as low as $20 per month (runs over T-Mobile's network).
T-Mobile Connect: unlimited minutes and texts with 2GB of data for $15 per month.
Xfinity Mobile: 5 lines with unlimited minutes, unlimited texts, and 10GB of shared data over Verizon's network for about $12 per line each month (heads up: only Xfinity Internet customers are eligible, and the bring-your-own-device program is somewhat restrictive).
Cricket Wireless: 4 lines in a combined family plan with unlimited calling, unlimited texting, and unlimited data for as low as $100 per month (runs on AT&T's network).
Ting: Limited use family plans for under $15 per line each month.
[MMM note – even as a frequent traveler, serious techie and a "professional blogger", I rarely use more than 1GB each month on my own Google Fi plan ($20 base cost plus data, then $15 for each additional family member). So some of these are indeed generous plans]
Okay, What About Phones?
With the above carriers, you may be able to bring your existing phone. But if you need a new one, there are some damn good, low-cost options these days. The Moto G7 Play is only $130 and offers outstanding performance despite the low price point. I use it as my personal phone and love it.
If you really want something fancy, consider the Google Pixel 3a or the recently released, second-generation iPhone SE. Both of these are amazing phones and about half as expensive as an iPhone 11.
——————————————-
Mobile Phone Service 101
If you're looking to save on cell phone service, it's helpful to have a basic understanding of the industry. For the sake of brevity, I'm going to skip over a lot of nuances in the rest of this post. If you're a nerd like me and want more technical details, check out my longer, drier article that goes into more depth.
The Wireless Market
There are only four nationwide networks in the U.S. (soon to be three thanks to a merger between T-Mobile and Sprint). They vary in the extent of their coverage:
Verizon (most coverage)
AT&T (2nd best coverage)
T-Mobile (3rd best coverage)
Sprint (worst coverage)
Not everyone needs the most coverage. All four nationwide networks typically offer solid coverage in densely populated areas. Coverage should be a bigger concern for people who regularly find themselves deep in the mountains or cornfields.
While there are only four nationwide networks, there are dozens of carriers offering cell phone service to consumers – offering vastly different pricing and customer service experiences.
Expensive services running over a given network will tend to offer better customer service, more roaming coverage, and better priority during periods of congestion than low-cost carriers using the same network. That said, many people won't even notice a difference between low-cost and high-cost carriers using the same network.
For most people, the easiest way to figure out whether a low-cost carrier will provide a good experience is to just try one. You can typically sign up for these services without a long-term commitment. If you have a good initial experience with a budget-friendly carrier, you can stick with it and save substantially month after month.
With a good carrier, a budget-friendly phone, and a bit of effort to limit data use, most people can have a great cellular experience while saving a bunch of money.
MMM's Conclusion
From now on, you can check in on the Coverage Critic's recommendations at mrmoneymustache.com/coveragecritic, and he will also be issuing occasional clever or wry commentary on Twitter at @Coverage_Critic.
Thanks for joining the team, Chris!
*okay, special exception if you use it for work in video or photography. I paid $299 a year ago for my stupendously fancy Google Pixel 3a phone.. but only because I run this blog and the extra spending is justified by the better camera.
The Full Disclosure: whenever possible, we have signed this blog up for referral programs with any recommended companies that offer them, so we may receive a commission if you sign up for a plan using our research. We aim to avoid letting income (or lack thereof) affect our recommendations, but we still want to be upfront about everything so you can judge for yourself. Specific details about these referral programs is shared on the CC transparency page. MMM explains more about how he handles affiliate arrangements here.