Newsletter: 30 Million Jobs Lost
This is the web version of the WSJ's newsletter on the economy. You can sign up for daily delivery here.
Measure for Measure
Friday's U.S. jobs report is expected to show U.S. employers shed nearly 30 million positions from payrolls this spring due to the coronavirus pandemic and related shutdowns. Nonfarm payrolls fell by a combined 21.4 million in March and April, the Labor Department said. Economists surveyed by The Wall Street Journal expect the May employment report will show that another 8 million jobs were lost last month, Eric Morath reports.
That is just one of several varying estimates of job destruction: Other data suggest layoffs may have topped 40 million, while another count shows only about 20 million are tapping unemployment benefits. No matter the measure, job loss due to pandemic is historically high and likely to leave a lasting mark on the U.S. economy.
WHAT TO WATCH TODAY
The ADP employment report for May is expected to show a loss of 8.75 million jobs from a month earlier. (8:15 a.m. ET)
IHS Markit's U.S. services index for May is expected to rise to 37.5 from a preliminary reading of 36.9. (9:45 a.m. ET)
The Institute for Supply Management nonmanufacturing index for May is expected to rise to 44.0 from 41.8 a month earlier. (10 a.m. ET)
U.S. factory orders for April are expected to fall 12.5% from a month earlier. (10 a.m. ET)
The Bank of Canada releases a policy statement at 10 a.m. ET.
TOP STORIES
Jobs, Income and Inequality
In the decade before Covid-19, African-Americans' economic circumstances, crushed during the 2007-09 recession, had slowly but steadily improved. Then lockdowns crashed the economy, and last week the death of a black man, George Floyd, at the hands of police touched off a wave of angry and at times violent protests. The events have highlighted painful inequities that continue to weigh on African-Americans, in their health, their incomes and their treatment by the justice system, Greg Ip writes.
Between 2011 and February, the share of working-age people who are employed, reached 59% in February for black Americans, less than 2 percentage points below that of whites—near the narrowest such gap since at least 1972. Wage gains for black Americans had also started to accelerate.
But differences in income and wealth barely changed. And while all racial groups saw their wealth devastated by the 2008 financial crisis, blacks' has been much slower to recover.
Don't Call it a Comeback
A private gauge of China's service sector activity rebounded sharply to a nearly 10-year high in May as domestic demand recovered amid government measures to buoy economic growth. While activity is improving, the economy still isn't back to pre-coronavirus levels. "In general, the improvement in supply and demand was still not able to fully offset the fallout from the pandemic, and more time is needed for the economy to get back to normal," said Wang Zhe, a senior economist at Caixin Insight Group.
Elsewhere, the picture wasn't as bright. Service-sector indexes for Japan, India, Australia, the eurozone and elsewhere improved but remained deep into contractionary territory, suggesting steep economic losses and a long road to recovery.
It's a Long Way to the Top
The developed world's longest ongoing economic expansion is about to go bust. Australia's 28-year growth streak survived a regional economic crisis in the 1990s, a global economic crisis in the 2000s, and a boom-bust cycle in its core commodity sector in the 2010s. Now, a recession looms after catastrophic bush fires and restrictions to slow the spread of the new coronavirus took a heavy toll. Australia's gross domestic product contracted by 0.3% in the first three months of this year and economists expect a steeper drop in activity in the three months through June, James Glynn and Alice Uribe report.
Tariff Time
The Trump administration is taking the initial step to prepare tariffs against a range of trading partners unless they back off proposals to impose taxes that would fall heavily on major American internet companies. Tuesday's announcement is a replay of an aggressive tactic pursued against France last year in which the U.S. ultimately threatened that country with tariffs on $2.4 billion of goods. Though the French tax was ostensibly designed to target digital services in general, French officials often referred to the measure as the "GAFA tax" which stands Google, Apple, Facebook and Amazon.com—the American companies on whom such a tax would heavily fall, Josh Zumbrun reports.
"President Trump is concerned that many of our trading partners are adopting tax schemes designed to unfairly target our companies." —U.S. Trade Representative Robert Lighthizer
Price Check
A cold war with China would be expensive. U.S. dependence on China isn't just about buying masks or iPhones. China's companies are major customers for U.S. high technology and its students help fund America's universities and paper over decades of underinvestment in basic science and math education. If "decoupling" proceeds, then much more federal funding for basic research—and for U.S. science and math education—may be needed to plug the gap. That probably means higher taxes and a more welcoming immigration policy for foreign talent from India and other nations to offset a potential Chinese brain drain. Finally, American consumers need to be prepared to pay more for the luxury of a secure and diversified supply chain, Nathaniel Taplin writes.
SIGN UP FOR OUR CALENDAR
Real Time Economics has launched a downloadable calendar with concise previews forecasts and analysis of major U.S. data releases. To add to your calendar please click here.
Monopoly Mayhem: Corporations Win, Workers LoseWhy do big…
Monopoly Mayhem: Corporations Win, Workers Lose
Why do big corporations continue to win while workers get shafted? It all comes down to power: who has it, and who doesn't.    
Big corporations have become so dominant that workers and consumers have fewer options and have to accept the wages and prices these giant corporations offer. This has become even worse now that thousands of small businesses have had to close as a result of the pandemic, while mammoth corporations are being bailed out.  
At the same time, worker bargaining power has declined as fewer workers are unionized and technologies have made outsourcing easy, allowing corporations to get the labor they need for cheap.    
These two changes in bargaining power didn't happen by accident. As corporations have gained power, they've been able to gut anti-monopoly laws, allowing them to grow even more dominant. At the same time, fewer workers have joined unions because corporations have undermined the nation's labor laws, and many state legislatures – under intense corporate lobbying – have enacted laws making it harder to form unions.
Because of these deliberate power shifts, even before the pandemic, a steadily larger portion of corporate revenues have been siphoned off to profits, and a shrinking portion allocated to wages.
Once the economy tanked, the stock market retained much of its value while millions of workers lost jobs and the unemployment rate soared to Great Depression-era levels.
To understand the current concentration of corporate power we need to go back in time. 
In the late nineteenth century, corporate power was a central concern. "Robber barons," like John D. Rockefeller and Cornelius Vanderbilt, amassed unprecedented wealth for themselves by crushing labor unions, driving competitors out of business, and making their employees work long hours in dangerous conditions for low wages. 
As wealth accumulated at the top, so too did power: Politicians of the era put corporate interests ahead of workers, even sending state militias to violently suppress striking workers. By 1890, public anger at the unchecked greed of the robber barons culminated in the creation of America's first anti-monopoly law, the Sherman Antitrust Act. 
In the following years, antitrust enforcement waxed or waned depending on the administration in office; but after 1980, it virtually disappeared. The new view was that large corporations produced economies of scale, which were good for consumers, and anything that was good for consumers was good for America. Power, the argument went, was no longer at issue. America's emerging corporate oligarchy used this faulty academic analysis to justify killing off antitrust.
As the federal government all but abandoned antitrust enforcement in the 1980s, American industry grew more and more concentrated. The government green-lighted Wall Street's consolidation into five giant banks. It okayed airline mergers, bringing the total number of American carriers down from twelve in 1980 to just four today. Three giant cable companies came to dominate broadband. A handful of drug companies control the pharmaceutical industry.
Today, just five giant corporations preside over key, high-tech platforms, together comprising more than a quarter of the value of the entire U.S. stock market. Facebook and Google are the first stops for many Americans seeking news. Apple dominates smartphones and laptop computers. Amazon is now the first stop for a third of all American consumers seeking to buy anything.
The monopolies of yesteryear are back with a vengeance.
Thanks to the abandonment of antitrust, we're now living in a new Gilded Age, as consolidation has inflated corporate profits, suppressed worker pay, supercharged economic inequality, and stifled innovation.
Meanwhile, big investors have made bundles of money off the growing concentration of American industry. Warren Buffett, one of America's wealthiest men, has been considered the conscience of American capitalism because he wants the rich to pay higher taxes. But Buffett has made his fortune by investing in monopolies that keep out competitors.
– The sky-high profits at Wall Street banks have come from their being too big to fail and their political power to keep regulators at bay.
– The high profits the four remaining airlines enjoyed before the pandemic came from inflated prices, overcrowded planes, overbooked flights, and weak unions.
– High profits of Big Tech have come from wanton invasions of personal privacy, the weaponizing of false information, and disproportionate power that prevents innovative startups from entering the market.
If Buffett really wanted to be the conscience of American capitalism, he'd be a crusader for breaking up large concentrations of economic power and creating incentives for startups to enter the marketplace and increase competition.
This mega-concentration of American industry has also made the entire economy more fragile – and susceptible to deep downturns. Even before the coronavirus, it was harder for newer firms to gain footholds. The rate at which new businesses formed had already been halved from the pace in 1980. And the coronavirus has exacerbated this trend even more, bringing new business formations to a standstill with no rescue plan in sight.
And it's brought workers to their knees. There's no way an economy can fully recover unless working people have enough money in their pockets to spend. Consumer spending is two-thirds of this economy.
Perhaps the worst consequence of monopolization is that as wealth accumulates at the top, so too does political power.
These massive corporations provide significant campaign contributions; they have platoons of lobbyists and lawyers and directly employ many voters. So items they want included in legislation are inserted; those they don't want are scrapped. 
They get tax cuts, tax loopholes, subsidies, bailouts, and regulatory exemptions. When the government is handing out money to stimulate the economy, these giant corporations are first in line. When they've gone so deep into debt to buy back their shares of stock that they might not be able to repay their creditors, what happens? They get bailed out. It's the same old story.
The financial returns on their political investments are sky-high.
Take Amazon – the richest corporation in America. It paid nothing in federal taxes in 2018. Meanwhile, it held a national auction to extort billions of dollars in tax breaks and subsidies from cities eager to house its second headquarters. It also forced Seattle, its home headquarters, to back away from a tax on big corporations, like Amazon, to pay for homeless shelters for a growing population that can't afford the city's sky-high rents, caused in part by Amazon!
And throughout this pandemic, Amazon has raked in record profits thanks to its monopoly of online marketplaces, even as it refuses to provide its essential workers with robust paid sick leave and has fired multiple workers for speaking out against the company's safety issues.
While corporations are monopolizing, power has shifted in exactly the opposite direction for workers. 
In the mid-1950s, 35 percent of all private-sector workers in the United States were unionized. Today, 6.2 percent of them are.
Since the 1980s, corporations have fought to bust unions and keep workers' wages low. They've campaigned against union votes, warning workers that unions will make them less "competitive" and threaten their jobs. They fired workers who try to organize, a move that's illegal under the National Labor Relations Act but happens all the time because the penalty for doing so is minor compared to the profits that come from discouraging unionization. 
Corporations have replaced striking workers with non-union workers. Under shareholder capitalism, striking workers often lose their jobs forever. You can guess the kind of chilling effect that has on workers' incentives to take a stand against poor conditions.
As a result of this power shift, workers have less choice of whom to work for. This also keeps their wages low. Corporations have imposed non-compete, anti-poaching, and mandatory arbitration agreements, further narrowing workers' alternatives. 
Corporations have used their increased power to move jobs overseas if workers don't agree to pay cuts. In 1988, General Electric threatened to close a factory in Fort Wayne, Indiana that made electrical motors and to relocate it abroad unless workers agreed to a 12 percent pay cut. The Fort Wayne workers eventually agreed to the cut. One of the factory's union leaders remarked, "It used to be that companies had an allegiance to the worker and the country. Today, companies have an allegiance to the corporate shareholder. Period."
Meanwhile, as unions have shrunk, so too has their political power. In 2009, even with a Democratic president and Democrats in control of Congress, unions could not muster enough votes to enact a simple reform that would have made it easier for workplaces to unionize.
All the while, corporations have been getting states to enact so-called "right-to-work" laws barring unions from requiring dues from workers they represent. Since worker representation costs money, these laws effectively gut the unions by not requiring workers to pay dues. In 2018, the Supreme Court, in an opinion delivered by the court's five Republican appointees, extended "right-to-work" to public employees.
This great shift in bargaining power from workers to corporate shareholders has created an increasingly angry working class vulnerable to demagogues peddling authoritarianism, racism, and xenophobia. Trump took full advantage.
All of this has pushed a larger portion of national income into profits and a lower portion into wages than at any time since World War II. 
That's true even during a severe downturn. For the last decade, most profits have been going into stock buybacks and higher executive pay rather than new investment.
The declining share of total U.S. income going to the bottom 90 percent over the last four decades correlates directly with the decline in unionization. Most of the increasing value of the stock market has come directly out of the pockets of American workers. Shareholders have gained because workers stopped sharing the gains.
So, what can be done to restore bargaining power to workers and narrow the widening gap between corporate profits and wages?
For one, make stock buybacks illegal, as they were before the SEC legalized them under Ronald Reagan. This would prevent corporate juggernauts from siphoning profits into buybacks, and instead direct profits towards economic investment.
Another solution: Enact a national ban on "right-to-work" laws, thereby restoring power to unions and the workers they represent.
Require greater worker representation on corporate boards, as Germany has done through its "employee co-determination" system.
Break up monopolies. Break up any bank that's "too big to fail", and expand the Federal Trade Commission's ability to find monopolies and review and halt anti-competitive mergers. Designate large technology platforms as "utilities" whose prices are regulated in the public interest and require that services like Amazon Marketplace and Google Search be spun off from their respective companies.
Above all, antitrust laws must stop mergers that harm workers, stifle competition, or result in unfair pricing.
This is all about power. The good news is that rebalancing the power of workers and corporations can create an economy and a democracy that works for all, not just a privileged few.
MiB: Bill Miller of Miller Value Partners
This week on our Masters in Business interview, Bill Miller of Miller Value Partners, which manages $2 billion in client assets. Miller is best known for running Legg Mason's Capital Management Value Trust, whose after-fees returns beat the S&P 500 index for 15 consecutive years from 1991 through 2005.
He explains some of the difference between the current environment versus the 1990s. The day traders are "trivial" relative to daily market volumes versus an era where day traders where everywhere, with a much greater impact on markets. He owns many of the big cap tech stocks, which are "radically cheaper" than they were in the 1990s.
Miller discusses when and how "Value" beats "Growth" — and vice versa. Since the Market bottomed in March, Value has beaten growth. Over the relatively short term, coming out of the 2020 recession, he thinks value will beat growth for a year or two, before growth reasserts itself. Low nominal growth rates and low inflation are more challenging for Value stocks, and make Growth stocks look cheap.
He also finds bonds pricey and uniquely unattractive.
We discussed the rise of passing indexing in our 2016 MiB conversation — Miller still believes that "Active management is in secular decline." He adds that most active managers "don't add value, are closet indexers, and are too expensive." He expects active mutual funds to continue hemorrhaging capital. Another investment vehicle that is looking at looming Hedge funds have also dropped into a similar liquidation mode in an era of low rates and meager trading profits, 2% + 20% no longer makes sense. He believes hedge funds will also see outflows similar to active mutual funds.
He was a buyer of Bitcoin when it was $200-$400 dollars, and at one time was one of the top 100 holders of BTC. He thinks blockchain technology will find all sorts of new applications int he future. One of the things that makes Bitcoin so different form equities is that the higher the price goes, the more legitimacy Bitcoin gets. Stocks become more precarious under similar circumstances.
A long list of his favorite books are here; A transcript of our conversation is available here Monday.
You can stream and download our full conversation, including the podcast extras on iTunes, Spotify, Overcast, Google, Bloomberg, and Stitcher. All of our earlier podcasts on your favorite pod hosts can be found here.
Be sure to check out our Masters in Business next week with Martin Franklin of Mariposa Capital. Franklin is an entrepreneur who founded 7 companies, notably: Jarden Corp., Nomad Foods Ltd. and Element Solutions, Inc. and is credited with successfully reviving the use of SPACs, or blank check companies, as public vehicles for long term M&A.
Bill Miller's Favorite Books
The Magic Mountain by Thomas Mann

Frederick Douglass: Prophet of Freedom by David W. Blight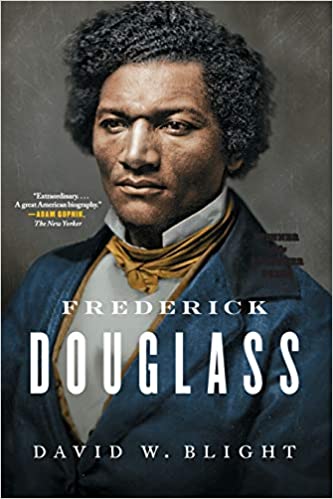 Nature by Ralph Waldo Emerson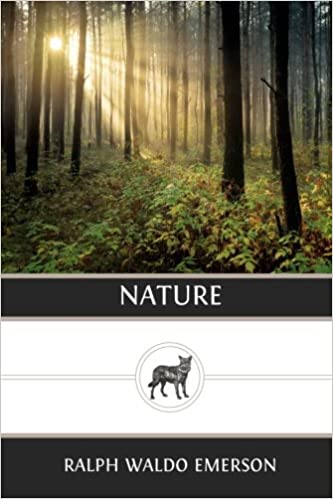 Frank Ramsey: A Sheer Excess of Powers by Cheryl Misak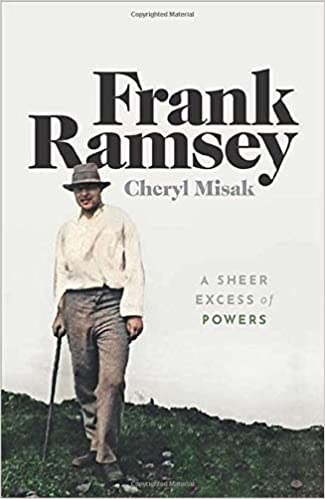 Karamazov Brothers by Fyodor Dostoevsky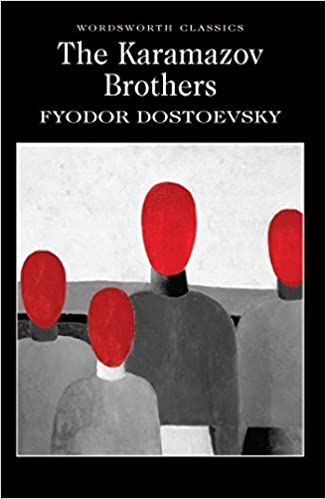 War and Peace by Leo Tolstoy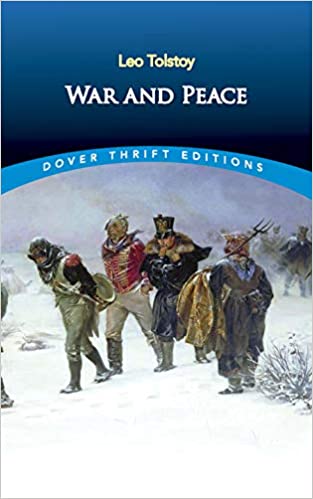 Moby Dick by Herman Melville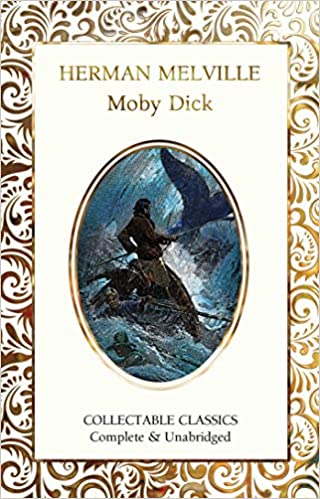 Heart of Darkness by Joseph Conrad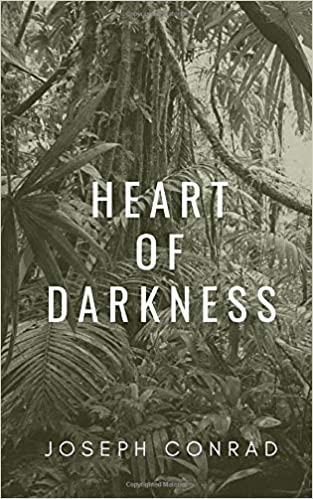 Blood Meridian: Or the Evening Redness in the West by Cormac McCarthy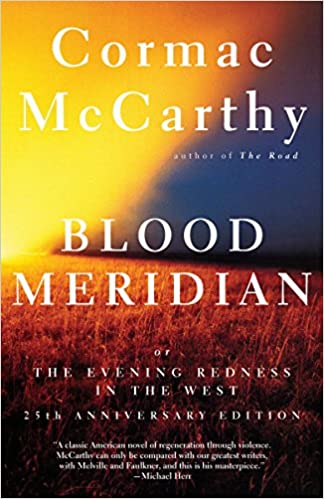 A Treatise of Human Nature by David Hume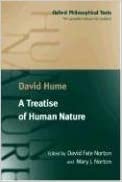 The Varieties of Religious Experience by William James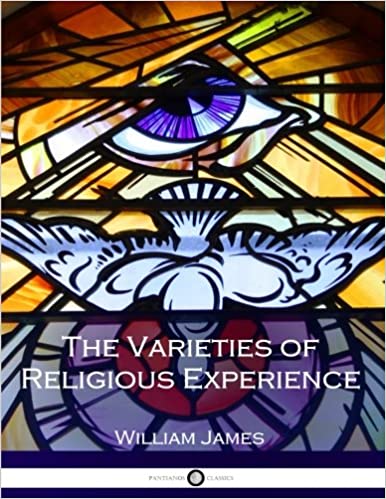 Essays in Experimental Logic by John Dewey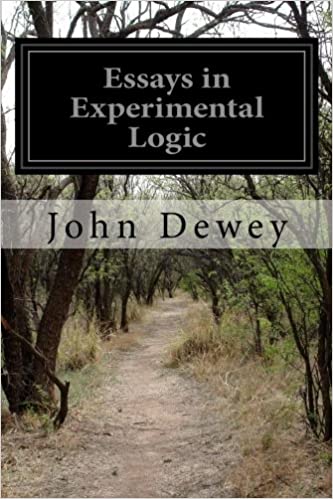 Schopenhauer: The World as Will and Representation: Volume 2 by Arthur Schopenhauer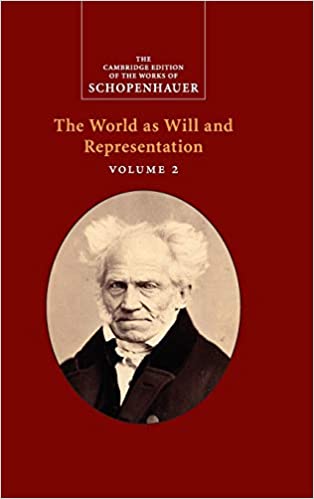 Reminiscences of a Stock Operator by Edwin Lefèvre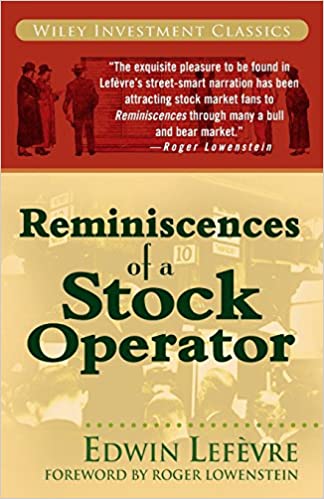 John Maynard Keynes: 1883-1946: Economist, Philosopher, Statesman by Robert Skidelsky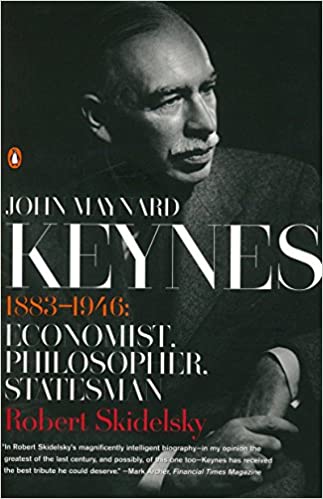 The post MiB: Bill Miller of Miller Value Partners appeared first on The Big Picture.
Extending the $600 weekly unemployment boost would support millions of workers: See updated state unemployment data
The U.S. Department of Labor (DOL) released the most recent unemployment insurance (UI) claims data yesterday, showing that another 1.4 million people filed for regular UI benefits last week (not seasonally adjusted) and 1.0 million for Pandemic Unemployment Assistance (PUA), the new program for workers who aren't eligible for regular UI, such as gig workers. As of last week, more than 35 million people in the workforce are either receiving or have recently applied for unemployment benefits—regular or PUA.
Figure A and Table 1 show the total number of workers who either made it through at least the first round of regular state UI processing as of June 27 (these are known as "continued" claims) or filed initial regular UI claims during the week ending July 4. Three states had more than one million workers either receiving regular UI benefits or waiting for their claim to be approved: California (3.1 million), New York (1.7 million), and Texas (1.4 million). Seven additional states had more than half a million workers receiving or awaiting benefits.
While the largest U.S. states unsurprisingly have the highest numbers of UI claimants, some smaller states have larger shares of the workforce filing for unemployment. Figure A and Table 1 also show the numbers of workers in each state who are receiving or waiting for regular UI benefits as a share of the pre-pandemic labor force in February 2020. In four states and the District of Columbia, more than one in six workers are receiving regular UI benefits or waiting on their claim to be approved: Hawaii (19.7%), Nevada (19.3%), New York (17.8%), District of Columbia (17.6%), and Oregon (17.0%).
Figure A and Table 2 show the total number of workers who either made it through at least the first round of PUA processing—the new federal program that extends unemployment compensation to workers who are not eligible for regular UI but are out of work due to the pandemic—by June 20 or filed initial PUA claims during the weeks of June 27 or July 4. We do not sum the PUA claims with regular UI claims because some states have misreported PUA claims in their initial claims data, leading to potential double counting.1
As of last week, DOL reported that over 15 million workers across 48 states and the District of Columbia are receiving or waiting on a decision for PUA benefits, which underscores the importance of extending benefits to those who would otherwise not have been eligible. Five states have at least a million workers in this category: Pennsylvania (3.0 million), Arizona (2.3 million), California (1.9 million), Michigan (1.1 million), and New York (1.1 million). New Hampshire and West Virginia still have not reported any PUA claims. Florida, Georgia, and Oklahoma have reported initial PUA claims, but have yet to report any continuing claims.
We should despair for the millions who have lost their jobs and for their families, and our top priority as a country should be protecting the health and safety of workers and our broader communities by paying workers to stay home when possible, whether that means working from home some or all of the time, using paid leave, or claiming UI benefits. When workers are providing absolutely essential services, they must have access to adequate personal protective equipment (PPE) and paid sick leave. The current spike in coronavirus cases across the country—and subsequent re-shuttering of certain businesses—show the devastating costs of reopening the economy prematurely.
As we look at the aggregate measures of economic harm, it is also important to remember that this recession is deepening racial inequalities. Black communities are suffering more from this pandemic—both physically and economically—as a result of, and in addition to, systemic racism and violence. Both Black and Hispanic workers are more likely than white workers to be worried about exposure to the coronavirus at work and bringing it home to their families. These communities, and Black women in particular, should be centered in policy solutions.
To mitigate the economic harm to workers, Congress should extend the across-the-board $600 increase in weekly unemployment benefits well past its expiration at the end of July. If Congress does not extend these benefits through next year, it could cost us more than 5 million jobs and $500 million in personal income. Figure B, at the end of this post, shows these expected job losses by state.
As part of the next federal relief and recovery package, Congress should also include worker protections, investments in our democracy, and resources for coronavirus testing and contact tracing (which is necessary to reopen the economy). At the same time, policymakers should prioritize long-overdue overhauls of federal labor law and continue to strengthen wage standards that protect workers and help boost consumer demand.
The package should also include substantial aid to state and local governments so that they can invest in the services that will allow the economy to recover, particularly public health and education. Without this aid, a prolonged depression is inevitable, especially if state and local governments make the same budget and employment cuts that slowed the recovery after the Great Recession. More than five million workers would likely lose their jobs by the end of 2021, harming women and Black workers in particular since they are disproportionately likely to work for state and local governments.
Figure B
Table 1

Table 2

1. Unless otherwise noted, the numbers in this blog post are the ones reported by the U.S. Department of Labor (DOL), which they receive from the state agencies that administer UI. While DOL is asking states to report regular UI claims and PUA claims separately, many states are also including some or all PUA claimants in their reported regular UI claims. As state agencies work to get these new programs up and running, there will likely continue to be some misreporting. Since the number of UI claims is one of the most up-to-date measures of labor market weakness and access to benefits, we will still be analyzing it regularly as reported by DOL, but we ask that you keep these caveats in mind when interpreting the data.
Enjoyed this post? Sign up for the Economic Policy Institute's newsletter so you never miss our research and insights on ways to make the economy work better for everyone.