Small niche SEO Tips – Megathread
This article from Search Engine Journal inspired me to compile a way-too-long Twitter thread of SEO resources for small niches. I tried to recreate it here in it's entirety for you all.
If you feel like your niche is too small to reach effectively, don't give up! Narrow niche markets have unique SEO benefits. Once you crawl to the top of the SERPs, you essentially own the niche.
These 6 steps from @krisjonescom and @sejournal will help get you to the top.
STEP 1: Analyze Your Industry's General Search Volume
1a) Google Keyword Planner is a good free tool for this, but it's not the only one. Ubersuggest by @neilpatel is another great free tool for discovering new keywords and keywords you already rank for:
1b) Snoop on your competition, too. See what they rank for and study what you can do to outrank them. The @semrush Keyword Gap tool is a great way to compare your domain against your competitors.
1c) Mine the SERPs. Here's how:
👉Manually look at the frontpage results for your keyword until you know the searcher's intent

👉Look at snippets

👉Click through the top 10 results and see what type of content they have
Take notes and include similar content in your articles.
STEP 2: Keyword Research
2a) Focus on keywords that match user intent. If you're selling a product, include keywords with transactional intent, but don't forget long-tail keywords. @answerthepublic is a unique tool for finding long-tail Q&A queries:
2b) Long-tail keywords are longer search phrases with fewer (but more than zero) monthly queries. They generally have lower search competition.
@Moz has a very thorough guide on keyword research and long-tail keywords:
2c) The keyword generator from @ahrefs is probably the best tool for identifying long-tail keywords around a central theme. Enter a word or two, then look for long-tail results.
2d) Using inanchor and intitle searches in @Google is an underused way to truly gauge keyword competition. It goes something like this:
🔸inanchor:"your keyword"

🔸intitle:"your keyword"
Fewer results = better chance of ranking.
The more monthly queries, the better.
STEP 3: Incorporate Keywords on Your Website
3a) Once you've settled on a keyword list, start creating optimized content on your site centered around these keywords. How do you optimize your content?
3b) Place your keywords in your
➡️Page Title

➡️Meta Description

➡️Body Content

➡️Header Tags

➡️URL

➡️Graphics (image alt and title text)
STEP 4: Create Great Content
4a) Remember when you mined the SERP results in Step 1c?☝️You did that for a reason. Model your content around existing successful pages, but do yours better. Be informative and write to your audience the way they were intending (match search intent)
4b) Put a strong focus on readability and properly format your content. Digital Marking becomes a lot easier once you build authority with an error-free site. @Grammarly will help ensure your content remains clear and error-free:
4c) Don't make walls of text. Incorporate visual elements and other mediums, like video, into your posts. If you don't have graphic design skills, use @canva. They have free graphic design tools and free courses to help develop your eye for visual design:
4d) Remember to apply the long-tail keyword tricks you learned in Step 3 to each of your articles. Your keyword optimized content is how you'll pass your competition in the SERPs.
Keyword-optimized content with good branding or your business is a bonus. Think infographics.
4e) Jump to the top of the SERPs with featured snippets. Google's featured snippets frequently come from pages outside the top 3 in the SERPs. Including lists and tables can help.
@michalpecanek and @ahrefs describe how to optimize for featured snippets:
STEP 5: Perform Technical SEO
5a) There are 3 main areas to focus on for technical SEO:
Site Audit
Mobile-Friendliness
Website Security
5b) The SEO Spider Tool from @screamingfrog is one of the best tools for performing site audits. It gives you data on things like broken pages, mixed protocols and meta data issues on your site. Run it & fix any problems. Page speed is also important. 🐸
5c) Since Google crawls with mobile-first indexing in mind, you MUST make sure your site is mobile-friendly. @getbootstrap by @fat and @mdo is a responsive, beautiful and flexible theme perfect for SEO.
5d) Sites that are SSL secure receive an SEO boost from Google. Google has made it clear they favor secure https sites over unsecure sites. If you don't have an SSL certificate, install one at once. @letsencrypt has free SSL certificates:
🔐
STEP 6: Build Your Link Profile
6a) For this step, make sure your existing backlink profile is clean. Check your profile with backlink-checkers like @ahref or @Linkody. If your profile is spammy, disavow links with @googlewmc Search Console.
🔗
6b) @craigcampbell03 compares a bunch of these tools in the link below so take a look at it if you're not sure which one is best for you.
6c) Link building is hard, but you don't need to (and shouldn't) beg for backlinks. @brianclark from @copyblogger offers better strategies for natural link-building, including:
Guest Posting
Podcast Interviews
Tribal Content
END OF THREAD
Thanks for reading all this! This compilation took me a really long time to make so if you enjoyed it, perhaps like or retweet the thread on Twitter:
None of these links go back to our site so I'm hoping it lands in your good graces 🙂
submitted by /u/wellsr
[comments]



Source link
SEO on a shoestring budget: What small business owners can do to win
30-second summary:
There is a common and long-held belief that getting results from SEO takes at least six months. How true is that?

SEO can be costly and requires big dollars and a huge team to succeed. Should you ever compete with the biggies at all?

SEO is highly technical, changes from time to time with Google algorithm updates, hence, making it unpredictable. 

This piece answers those questions in detail and further debunks two common myths regarding the time it takes to get results from SEO and the unpredictable nature of SEO. It is, in sum, about how small businesses can play and win in the big league with SEO on a budget.
Pretty much everything you think you know about SEO today will be out of date tomorrow. This makes the online world an exceptionally volatile environment, where big fishes swallow the small ones.
In spite of this, many small businesses with a small budget for SEO are finding their feet in the online marketing world. How are they doing it? 
Research and experience have shown that domain age, numerous (quality) backlinks, and quality content are among the competitive advantages of businesses that are dominating the online marketing world.
And given that getting these things cost time and money, they present a formidable entry barrier to small business owners who want to get into the SEO game with a small budget.
For small business owners with little budget for SEO, chances are their website is relatively new, they do not have a budget for backlink building and even the job of creating content for their websites rests entirely on them. 
Before you turn away from SEO, remember the classic of Ryan Holiday,
"The Obstacle is the Way."
The last decade is replete with stories of how savvy business owners found their ways to go face to face with the giants and, sometimes, defeat them.
The online world is not very different in that aspect. If you can follow the following steps, Internet marketing success, against all odds, can be made-to-order.
In this guide, I will show you what small businesses are doing to defy the stereotype and make SEO success on a shoestring budget, in a relatively short time.
1. The low-hanging fruit strategy
If you have been tinkering around with SEO for a while, you've probably heard of the term "long-tail keyword".
Long-tail keywords refer to the specific keywords searchers are likely to use when they are close to making a purchase online.
To put this in perspective, here is an example.
If you want to start a blog on how to start a blog, for example, chances are you will not get found on Google given that the key phrase is too broad.
But if you break this down a little bit further and try to rank for "How to Start a Blog for Free," your chances of ranking high on SERPs become brighter because you are targeting a fraction of the audience of the first key phrase. 
Another example is, if you are selling shoes, keywords like "shoes" are short-tail keywords, and trying to rank for them means you are probably going to be competing against Amazon and Gucci.
You don't want to melt away like a snowflake under the sun, do you?
But if you try narrowing it down to more specific keywords such as "mens shoes," or "best holiday shoes," you have a better chance of getting to number one on Google SERPs for this kind of keywords. 
I ran the word "shoe" on a keyword research website. Here is what the result looks like:
The number in that red shape refers to the level of organic competition of that keyword, otherwise known as Keyword Difficulty (KD).
While the keyword "shoe" has a very high traffic potential, you do not have the wherewithal to weather the cutthroat competition of that field.
Now, look at the image below.
You can see that another keyword "men's shoe" KD is a little above 32. That is your long-tail keyword and anything that falls into that category.
When you look at the number of organic traffic, you'd find that you can receive up to 38,000 monthly organic traffic for that keyword. For a small business owner with a limited budget for SEO like you, this is not too bad.
All you need to do now is to find as many of these long-tail keywords as possible and use them to plan your content calendar.
Now that you have found the low-hanging fruits, what is it that you are supposed to do with them?
Follow through with the next step.
2. Keyword research
This sounds obvious, or like something you have just done, but wait a moment.
Now let's take one of our short-tail keywords and plug it back to the keyword finder and see what we've got.
As you can see, even under the keyword "mens shoe," we still find potential keywords that you can place strategically under your post and rank for or use to develop an independent blog post. 
That is why it makes sense to do thorough keyword research to further see what other keywords you can place in your blog post for your major keyword and rank for as well.
While it is advisable these days to keep every single blog post focused around one keyword, having two major keywords to rank for in a single blog post is not a bad idea, according to Hubspot.
Well, on certain occasions, I have seen a single blog post that ranks for multiple keywords.
3. Write in-depth blog posts
According to a 2016 research, the average blog posts that rank number one on Google has about 1,900 words.
In the past, what it takes to rank on Google is a string of keywords. In other words, keyword stuffing WAS all it took.
Not anymore. Thin content was one of the primary targets of Google's Panda. For a post to rank on Google, it is well understood that thoroughness is a sine qua non.
Posts that make it to the number one position on Google are in-depth and full of trusted sources. But do not mistake a long post for an in-depth post. 
An in-depth post proffers value — every single word in it.
Embedding posts with visuals such as videos, infographics, and photos might mean additional advantages to boot.
While there is no denying that relevancy is what matters, most posts that meet the standard of relevancy required to please searchers are the long ones that offer more than vague answers.
And of all people, a little unknown business owner who wants to do SEO on a small budget needs to offer all the value she can.
4. Keyword related and non-keyword related on-site SEO
The bedrock of your on-site SEO efforts is your content which, I believe, we have discussed as incisive as possible.
However, on-site SEO involves more. Much more.
Let's look at the most important things you need to pay attention to in your on-site SEO efforts.
5. Keyword-rich content
You know we talked about keyword research earlier in this post. But when I say keyword-rich, I do not intend "keyword-stuffed."
Assuming you've now found the keyword around which you want to base your blog post, it is time to use this keyword strategically in your writing to tell Google what the post stands for.
Lucky for you, this doesn't have to be much of a struggle if you are using WordPress. All you need to do is install Yoast SEO on your dashboard and it will help guide you in writing a keyword-driven article.
6. Mobile-friendly web page
Do I even need to mention that? Nearly 60 percent of searches made online are now from mobile devices. And that Google continues to change its algorithm to suit this trend in search method is telling enough.
Optimize your site for mobile-friendliness and you are on your way to a better ranking on Google. This article gives you clear steps as to how you can achieve a mobile optimized site.
7. Page load speed
When Google announced their Google Mobile-First Index, they further made it clear that site speed has become a ranking factor. Several findings have since shown that this is true.
If you are going to reap the benefits of your SEO efforts, then your site speed is something you must pay attention to.
How, then, do you increase your site speed? Ways abound, and some of these ways can be dauntingly technical.
So, if you are doing SEO on a small budget and, like me, you suck at coding, I will advise you to allocate a huge part of your lean budget for the technical aspects.
I will, nonetheless, tell you what it takes and my recommendation for you as someone who is doing SEO on a shoestring budget.
8. Minifying CSS, Javascript, and HTML
Our websites are constituted of some little tiny ugly codes (Sorry, programmers, they are ugly to us). 
Those little tiny objects are made up of unintelligible commas, spaces, numbers and all sorts of nebulous characters. 
If you are a techie, then it wouldn't cost you much to remove unused code, code comments, unnecessary spaces as well as other characters.
But for the uninitiated like me, you'd stand a better chance if you outsource this to professional web designers.
9. Image optimization
Image is another element that can take a lot of space and clutter up your website, thereby making the loading time a bit slower than is desirable.
As much as visuals are important for a successful blog post, keep in mind that the average image recommended for a blog post is 1200 x 628 pixels.
To optimize your image for SEO, you want to do it in such a way that it doesn't compromise the quality of your image neither does it impact your SEO in a negative way.
There are many image optimization tools online. Look them up here.
10. URL structure
When it comes to SEO, you cannot afford to have a URL that looks like an HTML code. 
An SEO-friendly URL must be one that's easy to read for search engines and gives humans the idea of what they are about to click.
Research has shown that URLs are among the key elements searchers consider before they click on a link.
In the olden Internet days, it would not be too hard to see URLs that look like specks of dirt, but such URLs these days are but condemnable heresies in the sight of lord Google.
Take a look at the illustration below to get an idea of what you should and should not do when it comes to URLs.
Source: Neil Patel
Here is a checklist of what you should have in your URL
Use your keywords in your URL: For example, if you have a blog post about where to find the best dog food, your URL should look like this: www.blog.com/where-to-find-best-dog-food. You can see it looks almost like a complete sentence. Here is an example from a blog I wrote about podcast hosting platforms:

https://contentmarketingprofit.com/10-best-podcast-hosting-sites-and-everything-you-need-to-succeed/

. Notice how it gives you an idea of what you are about to click.

Keep it short and simple: Keeping it below 60 characters has always been the recommendation. Short and sweet doesn't mean you should overdo it though. Always try not to go beyond 60 characters.

Hyphens are better used as a separator in a URL than an underscore according to

Google

.
11. Link internally (with caution)
Linking to your other blog posts from a relating one has become a rule of thumb in writing blog posts.
And in case you don't know, it isn't just a fad designed to make you look like a professional blogger.
Its benefits include delivering link juice to other pages, showing Google the relevancy of posts to one another, making it easy for Google bots to crawl and index your pages and of course, keeping humans on your site longer.
But the "with caution" above means, when cross-linking internally, be wary of using too much exact-match anchor text in your links.
If you do, Google might think it's an attempt to manipulate and penalize you for it. 
12. Copy: Good, relevant, great copy
Yes, I know I'm supposed to write that as "metadata" here, but metadata isn't particularly a ranking factor.
It's just a clicking factor which, indirectly, makes it a ranking factor.
What you put in your metadata matters. Bear in mind that aside from your title, your metadata is what tells users whether to click or scroll down.
As such, do your best to ensure that your metadata hits home. Create short, concise, quality descriptions that convey value to the user searching the internet for either information, purchase, feedback, or any other reason.
13. Go for the big link
It's been many years since Google started using link signals as an important ranking factor. Links are still the most important external factor in SEO, and they aren't about to go away anytime soon.
Now it's time to start building backlinks, first, for your site as a whole, and, second, for your money pages in particular.
While this looks like a straightforward venture, be careful and observe the following rules in building links or you might run into a problem.
But before we go into the rules, let me quickly take you back to our first step in this journey.
Remember I clearly stated that you must find the long-tail keywords around which you are going to build your blog posts? Now, it's time to hit your competitors where they are most vulnerable. 
What this means is that for every least competitive keyword you find, your competitor has the least number of backlinks going to that.
Analyze their link profile using tools like Ahrefs and try outdoing them with backlinks on those ones.
To put it this plain text, if your shoe-selling competitor has a blog post about "mens shoe" just like you do, and the number of backlinks that goes into that is twenty, to outrank them at that one on Google, all you need is twenty-one backlinks to a similar blog post on your site.
If you have nailed your on-page SEO already, consider this a silver bullet on outsmarting your competitor.
Now let's quickly run through some link building best practices.
A. Quality, not quantity
If you go after low domain authority sites in the interest of haste, you risk hurting your SEO. 
While it's not necessary to only go after sites with the highest domain authority, learn to go after sites with great domain authority. Anything from 60 DA and above is okay.
But even sites with 40 DA are also useful so long as they aren't too many. Your best chances though lie in getting sites with 60+ DA by your side.
B. Have a healthy mix of anchor text
For someone who wants to rank a site for a keyword such as podcast platforms, for instance, you may be tempted to want to build a link profile with those two keywords: podcast platforms.
But I guarantee you that there is no faster and surefire way to get your site penalized. Google suspects an unnatural amount of links with the same anchor text pointing to the same source.
If you must build a link profile, then have some diversified anchor texts. 
C. Avoid black hat link-building no matter the glamour
And I can't stress that enough.
There are many link vendors on the Internet who sell you on quick generic links that will get you penalized rather than rank.
The struggle to build links can be overwhelming for someone on a little budget and the lures are all there. But patience to do the right thing never gets too much. Don't be in a haste to rank a rank that will truncate your well-planned efforts.
Even if those generic links work for you in the short term, what it will take for all these gains to disappear is Google penalizing you.
Avoid buying links, PBNs, as well as all other kinds of black hat link building that are being touted on the Internet.
In the end, build a huge and healthy link profile around your low-hanging fruits. This can be achieved by becoming a guest post rockstar and willing to withstand a lot of virulent rejections.
Or better still, create likeable assets in terms of valuable articles that bloggers may naturally want to refer to.
Need an example? Link Building for SEO: The Definitive Guide
Another thing that will help you in your link building campaign is bloggers outreach. Heaps of articles exist on the Internet teaching you how to go about these things in detail.
As you build this up, your domain authority significantly improves, arming you with the experience and money to go big and eventually share the field with your big competitors.
And from the very beginning, the purpose of this blog post is to teach you how to start small and go big with a thin budget for SEO.
It is a piece of article written with a simple philosophical understanding in mind, that is; sometimes, you have to take one step back to potentially take two forward.
Conclusion
If you've been searching online to seek answers for how long it takes to rank on Google, you might have come across articles that saunter a little bit around and end up saying six months. 
That might have been true in the past but not anymore. Whenever Google updates her algorithm, there will be traffic losses and gains. Most times, these are not due to correctness or error from your end.
But SEO has lived long enough to have fundamentals and so far as we know, the things identified in this blog post have stayed long enough to become hard and fast rules in search ranking efforts. 
If there is anything we've learned in the past decade, it is a simple truth that big dollars are not always the sole winning ingredient — anymore.
Will, innovation, grit, unceasing creativity, and a touch of luck are all you sometimes need to win. When you plan to use some SEO marketing for your business but you have a little budget, you aren't expected to exit the stage. 
You can still win, but only if you try.
Ali Faagba is a copywriter, content marketer, and a tech freelance writer. He's been featured in Entrepreneur, Thrive Global, and others. You can reach him on Twitter @contentmints.
The post SEO on a shoestring budget: What small business owners can do to win appeared first on Search Engine Watch.
Pinterest links visual search to Shop tab to ease purchasing
Earlier this week, Pinterest launched the Shop tab in its Lens visual search results options.
This means users can now open the visual search tool in Pinterest and search for shoppable Pins by uploading an existing photo or "scanning" an image via their phone's camera.
Shoppable Pins are in-stock products Pinterest software identifies in the image that can be purchased directly through a linked website. Shoppable Pins link directly to the product page on the retailer's site so users can easily complete their purchase.
For example, maybe you're at a friend's house and you see the perfect insulated tumbler exactly like you've been wanting. Instead of typing in the brand, color, and style in a new search, you can just open up Pinterest search and place the tumbler in front of your camera's lens.
Pinterest will pull up shoppable items based on the image and link you directly to a page where you can buy the tumbler right away.
These shoppable pins are created via a rich integration that makes it easier for merchants selling through Shopify to upload product catalogs to the platform and have them appear in Pinterest Shop search results.
While options for visual search and Shop were already available in the app, what's new now is the ability to use Lens to search from an image stored on your phone or by using your phone's camera.
Why is visual search so well-suited for Pinterest?
Google's visual search tool, Lens, was rolled out in late 2018. But even now, nearly two years later, visual search is not yet a common method of finding a product online. We're still more used to typing in names of brands, product categories, colors, and styles using words rather than images.
However, Pinterest realized that its users are already finding things they want in an image (as opposed to text-based search results) and then having to type a description back into a search tool to purchase it.
For instance, this weekend we decided we're going to update our little condo in Wisconsin.
In addition to redoing the bathroom we're going to get some new bedding and I'm going to make new curtains.
I was looking for log cabin-esque decor on Pinterest for inspiration for all of these projects when I stumbled upon a set of towels I absolutely loved. From there, I searched on Amazon, hoping to find a "red and black buffalo plaid hand towel" of my own.
Sadly, the journey from Pinterest-perfect bathroom design to actual purchase online can be a long and convoluted one. I rarely end up finding the item I fell in love with — and worse, I get frustrated in the process. After adding and removing words in my search to no avail, I eventually gave up and decided I'd just get plain towels.
Using the visual search and Shop options in Pinterest, I could have clicked on the pin with the towels I loved and hit the search button, and then used the Shop tab to find exactly what I was looking for.
I could even drag the search box to specify a specific item in an image or pin.
My visual search for red buffalo plaid hand towels vs. my more specific cropped search from the pinned image. Note the shoppable item in the image on the right side.
With this new update, users can now spot items they love out in stores, at a friend's house, or even on other websites, and use Pinterest's visual search option to find and purchase the item all within a few clicks.
This means you don't have to find something scrolling through Pinterest to use this new search functionality to buy the thing you want. No matter where you spot something you may want to buy, you can pop open Pinterest's handy search tool, open Lens, and boom: the Shop tab will give you links to buy what you're looking for.
I snapped a photo of my lotion today using the new search options and Pinterest found the exact same lotion in different scents (mine is discontinued) with a link to purchase.
How well does Lens search and Shop work in Pinterest?
While the point-at-something-and-be-told-where-you-can-buy-it idea seems really convenient, it also felt a little too good to be true.
I've used Google's image search tools before and know it doesn't always nail what I'm looking for.
For instance, once I searched an image of a frisbee and it gave me bowls as a result. So, I was wary of Pinterest's new update as well — but it does actually work pretty well. This is because it's pulling specifically from the Shopify-integrated catalog of products and not the entire internet's worth of results.
I tried searching for a candle I already own. When I clicked on the pin it did indeed take me to the item's exact page (not a similar candle — the exact one), which was pretty impressive.
The only thing that seemed to need some work was the price listed on the pin. For instance, this candle was priced at $4.74, but was shown on the pin as $1. It did also show as out of stock, but that it would be returning at some point and was not completely discontinued.
My candle showed up as a linked shoppable pin, even though it's out of stock. It took me to the item's page on the retailer's site, but with a difference price than shown in the original pin.
Will users actually buy things on Pinterest?
While Pinterest is often shoved into the "social media" category, it actually functions much more as a search and, even, note-taking tool.
Users turn to Pinterest to find inspiration for projects, discover new products and creative recipes, and explore ideas for themed parties, build outfits from pieces they already own, and of course, plan weddings.
This means users on Pinterest are often already in a shopping-mindset or are looking for things to eventually purchase related to their search. This is exactly why shortening the distance from pin to purchase is so important.
Previously, I would save items in Pinterest to a board that I would later use as a shopping list for Amazon. If I was planning a birthday surprise or baby shower, my boards were often private, which meant I wasn't even using the limited "social" aspects of the platform.
Now, I don't even have to save the pins for later. I get ideas, find one I like, and make a purchase on the spot.
And I'm certainly not the only one who will do this.
Don't believe me? According to Pinterest, there are three times as many visual searches happening via the Pinterest camera than there were a year ago. Plus, the number of users engaging with shoppable product pins has increased by 44% since last year.
Plus, online shopping frequency has increased during COVID-19 with Pinterest reporting spikes in searches for home office as well as at-home beauty products, backyard furniture, and grocery shopping lists.
While these specific categories may be seeing a surge in search due to the effects of the global pandemic, the increased comfort and frequency of visual search and online shopping is here to stay.
What does this mean for your product marketing strategy?
This update shows that Pinterest is putting even more emphasis on shopping within its platform.
As people get more comfortable with visual searching as part of their online shopping experience, brands that optimize their product catalog to show up in Pinterest's Shop tab can easily convert ready-to-buy users right from the Pinterest app.
To get started doing this, you'll want to install the free Pinterest app in Shopify. It's pretty quick and easy to get started, but they do note that it can take up to 48 hours for the product catalog to sync the first time.
The integration will automatically pull your product information, including the product name, image, description, and price, from your Shopify product catalog. Once this is complete I recommend navigating to the "Shop" tab on your profile and scrolling through your items to make sure all the pins look accurate.
Once the app is installed, you'll have access to features including automatic daily updating of products based on your Shopify catalog and an ads buying interface.
Plus, your products will now show up in the Shop tab as users search for similar items using the visual search tools in Pinterest.
8 Virtual Team Activities That Go Beyond Happy Hours
We've talked a lot about how important team building is in a remote working environment. That's why we decided to do a little research into some of the best virtual activities you can try with your team to boost morale and strengthen connectivity. But if you're anything like us, you're getting a little tired of the virtual happy hours. But even if it's something as simple as a new Slack channel dedicated to cute pet photos, there's sure to be at least one activity on this list for every team out there.  
Virtual Scavenger Hunt
Another great quarantine activity for you and your staff is a virtual scavenger hunt. Nothing says team building quite like a little friendly competition. Thanks to the new app Scavify, you can virtually participate in a series of fun challenges and problem-solving activities from wherever you are (which is hopefully, at home). Using a mobile app or browser, individuals or teams can log on to Scavify and complete tasks like snapping photos or videos, answering trivia questions, and more. According to their website, you can mix and match challenges that educate, encourage exploration, create interaction, increase team building, or align with anything else you want to achieve.
Virtual Book Club
Now more than ever, people want distractions from the crazy world we live in. And what better distraction than a good book? Encourage your remote staff to read for enjoyment by starting a virtual book club. Assign chapters and set up regular Zoom meetings to discuss what you've read so far. You could even combine your virtual book club with a virtual happy hour and enjoy a couple beverages while chatting about the latest novel. Pro Tip: Start off with shorter books. Not everyone is a speed reader and it gives group members a sense of accomplishment to be able to finish their book in a reasonable amount of time.
Netflix Party
Most of us are already spending a good portion of our time binge-watching Netflix shows and movies, so why not do it together? With the Netflix Party plugin, you can set up virtual watch parties with your coworkers and friends. It's only available on Chrome browsers, but it's completely free and easy to set up. Once you've got everything downloaded, Netflix Party lets you to link up with friends, synchronize video playback, and group chat all in one place. There's seriously no better way to host a virtual movie night or a weekly watch party. This is one virtual activity that everyone will enjoy.
Writing Prompts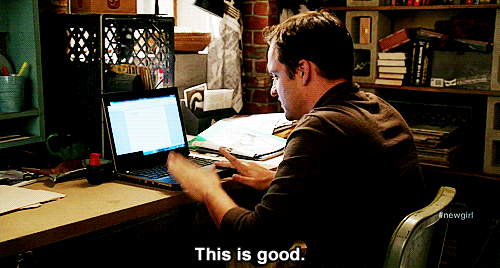 This virtual activity may sound like "homework" to some, but we find writing prompts to be a fun way to boost creativity among staff members. Settle on a frequency—weekly, daily, monthly, whatever—and start assigning unique writing prompts. The responses don't have to be a certain length or style, in fact, the less parameters you give the better! Then, once every week or so (depending on your frequency of prompts) schedule a Zoom meeting where everyone can share some of the things they've written. If you have the budget, a great way to start this would be to send all of your staff members new journals to write in.
#Random Slack Channel
If you don't have one already, this is the perfect time to create a new channel in your staff Slack for random community conversation. With social distancing and isolation, people need a place where they can talk to people about anything, anytime. Of course, with this being a "work" Slack, things will need to stay PG, but think of it as a virtual water cooler—somewhere people can share their thoughts or funny memes or better yet, cute animal photos. This is a great way to keep employees engaged and feeling like part of the team even when they can't see their coworkers day-to-day.
Tiny Campfire
As far as virtual activities go, this is probably one of the most creative ones we've seen. Tiny campfire is a program that runs literal tiny virtual campfires for remote teams. The experience comes with historic ghost stories, icebreaker games, competitions, and real s'more making! Before your event, each team member will receive a tiny campfire kit which includes a campfire-candle, wood matches, s'more ingredients and team-colors. This unique event is a great way to bring your employees together and who doesn't love getting a special package in the mail? Find out more here.
Virtual Fitness Challenge
Just because we are isolated doesn't mean we can't be active. In fact, it's never been more important for us to get up and get moving. That's why a virtual fitness challenge is a great activity for your staff. Not to mention, friendly competition is always a good motivator. There are several different kinds of virtual fitness challenges, but one we've found to be most effective is a step or distance challenge. Though, we can't go many places right now, we can still move around in our homes or take a solo walk or run outside. MoveSpring is a nifty app that allows you to connect fitness trackers to a virtual leaderboard so staff members can see their rankings. With a variety of challenges and fun incentives, MoveSpring really motivates your team to get moving.
Virtual Dance Party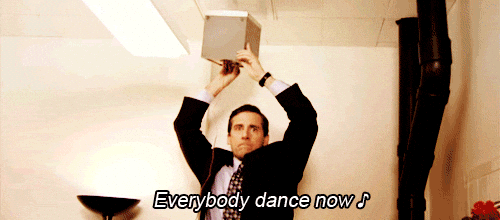 In the spirit of getting your team moving, another fun virtual activity is a dance party. This is probably one of the easiest activities as well as it doesn't require any software (other than maybe Zoom) and it can be as spontaneous as you like! Simply set a time and day for your party then have employees log on, start the music and encourage everyone to bust a move and get down for the duration of the tune. Make it even more interactive by allowing each staff member a chance to pick their favorite song.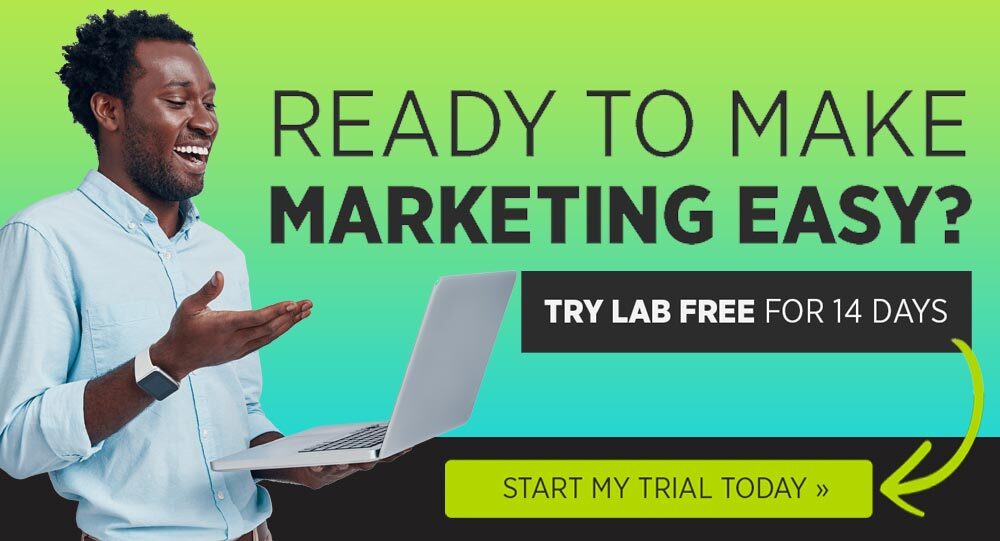 The post 8 Virtual Team Activities That Go Beyond Happy Hours appeared first on DigitalMarketer.