Nozick on Time Preference
I'd like to discuss some of Nozick's comments on time preference in his paper "On Austrian Methodology," but there is an obstacle to doing so. Nozick is fond of intricate arguments, and the section of the paper on time preference is especially difficult. For that reason, I'm going to concentrate on only a few of the many points he addresses.
Nozick criticizes this passage from Human Action, which he rightly recognizes to be vital for Mises's argument for time preference:
Time preference is a categorial requisite of human action. No mode of action can be thought of in which satisfaction within a nearer period of the future is not—other things being equal—preferred to that in a later period. The very act of gratifying a desire implies that gratification at the present instant is preferred to that at a later instant. He who consumes a nonperishable good instead of postponing consumption for an indefinite later moment thereby reveals a higher valuation of present satisfaction as compared with later satisfaction. If he were not to prefer satisfaction in a nearer period of the future to that in a remoter period, he would never consume and so satisfy wants. He would always accumulate, he would never consume and enjoy. He would not consume today, but he would not consume tomorrow either, as the morrow would confront him with the same alternative. (p. 796)
Nozick raises three objections to what Mises says. First, "a person might be indifferent between doing some act now and doing it later, and do it now. ('Why not do it now?') So action now can show time-(weak) preference, but it need not show time-(strong) preference." By "weak preference," Nozick means that if you prefer A to B, either you prefer A to B or you are indifferent between them. This notion is standard in neoclassical economics.
The problem with this objection is straightforward. Mises denies that indifference can be demonstrated in action. According to him, if you choose A over B, then your choice shows that you prefer A to B. Your "preference scale" exists only at the moment of choice. Your "demonstrated preference" is just what you do in fact choose on a given occasion. Nozick is well aware that Mises holds this view but nevertheless criticizes him on the basis of a view that Mises explicitly rejects.
And Mises is right to do so. We have a commonsense understanding of choosing something because you would rather have it than any available alternative of which you are aware. If you don't have this understanding, you are clearly missing something, and it turns out that Nozick's concept of preference doesn't allow him to articulate this understanding. This best he can offer is "strong preference," where you strongly prefer A to B if and only if you weakly prefer A to B and it's not the case that you weakly prefer B to A. But "strong preference" doesn't tell us what it means to prefer something. Indeed, "weak preference" is parasitic on that very notion, since you have to understand what it means to prefer A to B in order to understand the definition: you weakly prefer A to B if you prefer A to B or are indifferent between them.
Nozick's next point fares no better. He says:
A person might act now to get a particular satisfaction, not caring whether it comes sooner or later. He acts now because the option of getting the satisfaction is a fleeting one which will not be available later. Thus, a person can have a reason, other than time preference, to act now; to prefer something sooner rather than later is not necessary in order to act now.
Here the problem lies in a simple oversight. Mises is talking about "nonperishable goods," which in this context means goods that the actor has a choice of consuming now or at a later time. Satisfactions that are either "now or never" are outside the scope of the argument.
Nozick's final point rests on a more fundamental misunderstanding. He says:
The fact that we act constantly cannot show that we always have time-preference for all goods, At most, it shows that when a person acts (and the option also is available later) he has time-preference then for the particular good that he then acts to get. This is compatible with an alternation of periods of time-preference for good G, and periods of no time-preference for good G. The person acts to get G during one of the periods of time-preference for G. This is considerably weaker than general time preference." (Emphasis in original.)
Nozick is of course right that when you prefer getting a good now to later, you are demonstrating time preference only for that particular good now. But for Austrians preferences exist only for actions that occur at particular times. When Nozick says that we prefer G now to G in the future when we act, but maybe we have no time preference for G when we don't act, this is from the Austrian perspective vacuous. We don't have preferences when we aren't acting.
Nozick has more to say about time preference. He offers an evolutionary account of how time preference might have arisen and uses this account to raise a problem of "double discounting" for the standard Austrian position. I hope to address these points in another article, but I ought to issue a warning. Nozick's discussion is even more convoluted than what I've been talking about in this article.
I'd like to conclude by underlining a basic difference between Nozick, on the one hand, and Mises and Rothbard, on the other. Nozick is usually concerned with counterfactuals. Preference, for example, involves not just what you do choose but what you would choose in various hypothetical circumstances. For Mises and Rothbard, by contrast, it is the individual act that matters. As Goethe says, "Im Anfang war die Tat!" (In the beginning was the deed.)
Progressives and the Origins of the Economic "Consensus"
There was a time when free market economists were some of the most highly praised intellectuals in the modern world. In the early twentieth century, Austrian economics was understood for what it truly is: a social science based on praxeology and human action. But from the mid-1900s through the 2000s, society replaced their appreciation for the Viennese method with a false claim that Austrian economics was an ideological, archaic pseudoscience used to justify libertarian and conservative ideas. And although the mainstream throws Chicagoan and even Austrian economists a bone from time to time, most academics have drifted toward the modern monetary theory (MMT) or some form of Keynesianism. But in order to understand why the mainstream is the way it is, we must first understand how the economic consensus came to be.
Origins of the Economic "Consensus"
The London School of Economics (LSE) played a crucial role in the shaping of modern academia. A little-known fact about the LSE is that the institution was largely built and supported by the Fabian Society, a socialist institute founded in 1884. In fact, Beatrice and Sidney Webb, two of the founders of the Fabian Society, were also the founders of the LSE.
In the Fabian Society's infancy, it often constituted a small, tight-knit group of intellectuals who met to discuss Marxist ideas. But as the Fabian Society expanded to include the London School of Economics and the New Statesman magazine, its influence on economics underwent a sort of metamorphosis. The LSE's reputation began to grow and few ever questioned its stances. To this day, the rapid spread of Keynesianism is largely a product of the London School of Economics and its ideologically similar neighbor, the University of Cambridge. John Maynard Keynes, after all, was an alumni of Cambridge and made notable contributions to institutions near and far, such as the LSE and the International Monetary Fund (IMF) Bretton Woods system. The circulation of socialist and Keynesian philosophies between neighboring British institutions created a pseudo-intellectual echo chamber, in which the same ideas were debated over and over again among the same academics.
However, there was a major problem with Keynesianism. Many believed that the theories of demand-side economics sounded just and noble, but they were rarely backed by empirical evidence. Therefore, most schools of economics decided to abandon Keynes's specific prescription of demand-side economics for a broader form of policy interventionism.
Paving the Way for Modern Macroeconomics
Thus, we turn from John Maynard Keynes and the Fabian Society to other significant influencers who paved the way for modern macroeconomics. The American Economic Association (AEA), one of the leading publishers of economic literature, was founded by politically progressive intellectuals such as Richard T. Ely, an activist and professor who advocated for greater government oversight and the implementation of desirable social policies. Based on his work, Ely's views can best be summarized as moderately redistributive and highly interventionist. One of his books contains a chapter entitled "Taxation of Incomes," in which he states the following:
It has already been stated…that all men of means should contribute to the support of government in proportion to their ability….It is universally, or almost universally, admitted that no [other] tax [than the income tax] is so just….[T]he income tax, unlike license charges, does not make it more difficult for a poor man to begin business or to continue business. Its social effects, on the contrary, are beneficial, because it places a heavy load only on strong shoulders.
Richard T. Ely was not the only interventionist who helped establish the AEA. Katharine Coman, a progressive activist who was highly critical of capitalism, also played a major role in forming the organization. Additionally, in appointing Alvin Hanson, one of the most influential Keynesians, to its presidency in 1922, the AEA is partly responsible for the rise of Keynesianism in America. To the American Economic Association's credit, they have given similar positions to free market economists such as Herbert Joseph Davenport and Frank Fetter. But the bigger picture here is the AEA's clear intent to draw an equivalency between Austrian intellectuals and progressive ideologues—as if the two were morally and intellectually comparable.
In later years, the American Economic Association would attempt to distance itself from the Austrian school altogether. The last time an Austrian economist was elected president was in 1966, with the appointment of Fritz Machlup. To put this into perspective, Jacob Marschak, an economist who worked with the Menshevist International Caucus, was scheduled to be appointed to the presidency in 1978. In other words, the American Economic Association would sooner elect a Soviet sympathizer president than an Austrian economist.
All in all, the impact of the anti-Austrian and, to some extent, the anti-Chicagoan biases of mainstream academia can be traced back to various instances of famous institutions either backing progressive thought leaders or dismissing certain kinds of economic methodology that fail to fit the interventionist narrative. 
The Flaws of Mainstream Economics
Much of our understanding of mainstream economics is derived from econometrics—the use of mathematical modeling to predict economic outcomes. It is arguably true that econometrics is the reason why economics as a field is suffering from an identity crisis. On the one hand, economics deals with human behavior and is therefore a social science. On the other, econometrics and similar methods of study result in a field that resembles mathematics and cold calculation rather than behavioral science or the study of human action.
It should be no surprise that econometrics has become quite popular in the mainstream. After all, the aforementioned Jacob Marschak was one of the fathers of econometrics and made an undeniable impact on universities such as Yale and UCLA before catching the attention of the American Economic Association. Since its inception, econometrics has become a sort of "industry standard" for mainstream academics. However, the fatal flaw of econometrics lies in its failure to understand praxeology. In the words of Frank Shostak in his 2002 article entitled "What is Wrong with Econometrics?":
There are no constant standards for measuring the minds, the values, and the ideas of men. Valuation is the means by which a conscious purposeful individual assesses the given facts of reality.
As for the Keynesian and post-Keynesian schools, far too much can be said about their flaws. Little empirical evidence exists that stimulus packages are particularly effective, and the idea that Say's law ought to be completely discarded for a demand-driven approach to the economy is nonsensical. Henry Hazlitt's The Failure of the "New Economics" provides a full perspective on the shortcomings of Keynesianism.
Police Are Killing Fewer People In Big Cities, But More In Suburban And Rural America 
Six years after nationwide protests against police violence captured the country's attention, the recent killings of Breonna Taylor and George Floyd have put the issue of police violence back into national focus. Many are left asking what, if anything, has really changed?
In the absence of comprehensive federal data, databases such as Fatal Encounters, Mapping Police Violence and The Washington Post's Fatal Force project have tracked these killings year after year. And the data produced by these projects suggests that police, at least on a national level, are killing people as often now as they were before Michael Brown's death in Ferguson, Missouri, sparked widespread protests in 2014.
But these numbers don't tell the whole story. While the nationwide total of people killed by police nationwide has remained steady, the numbers have dropped significantly in America's largest cities, likely due to reforms to use-of-force policies implemented in the wake of high-profile deaths. Those decreases, however, have been offset by increases in police killings in more suburban and rural areas. It seems that solutions that can reduce police killings exist, in other words — the issue may be whether an area has the political will to enact them.
Indeed, looking only at the 30 most populous cities in the country,1 you see a substantial decrease in the number of people killed by police in recent years.
Police departments in America's 30 largest cities killed 30 percent fewer people in 2019 than in 2013, the year before the Ferguson protests began, according to the Mapping Police Violence database. Similarly, The Washington Post's database shows 17 percent fewer killings by these agencies in 2019 compared to 2015, the earliest year it tracks.
This data isn't perfect. The databases have slightly different methodologies for collecting and including police killings. And not everyone who's shot winds up dying, which means some people who are shot by police don't end up in one of these tracking projects. So to better test and understand the progress made in these big cities, I compiled an expanded database of all fatal and nonfatal police shootings by these departments, which expands our view of any changes in police behavior. Based on data published on police departments' websites and reported in local media databases, I found data covering police shootings in 2013-2019 for 23 of the 30 departments.2 An analysis of this data shows that police shootings in these departments dropped 37 percent from 2013 to 2019.
So why haven't these trends resulted in fewer people killed by police nationwide?
Examining the geography of police killings based on population density (a methodology developed by the real estate site Trulia, which was featured in a previous FiveThirtyEight article), police killings in suburban and rural areas appear to have increased during this time period — offsetting reductions in big cities.
This shift mirrors other trends within the criminal justice system. For example, since 2013, the number of people in jail per capita in urban areas has fallen by 22 percent, while rates have increased by 26 percent in rural areas, according to a study by the Vera Institute of Justice.
Similarly, arrest rates have declined in major cities at a faster pace than arrest rates in suburban and rural areas. Fewer arrests means fewer police encounters that could escalate to deadly force — police are substantially more likely to use force when making an arrest than in other interactions with the public — so falling arrest numbers could have a marked effect on police killings. Comparing police shootings data to the arrests data each department reported in the FBI Uniform Crime Report shows that departments that reported larger reductions in arrests from 2013-20183 also reported larger reductions in police shootings. Specifically, cities that reduced police shootings also made 35 percent fewer arrests in 2018 than 2013, compared to only a 4 percent drop in arrests in cities where police shootings increased or remained constant. These declining arrest rates have been attributed, in part, to reforms reducing enforcement of low-level offenses such as marijuana possession, disorderly conduct, loitering and prostitution.
Other reforms may be making a difference as well. Police shootings dropped in Philadelphia, San Francisco and Baltimore after the cities began reforming their use-of-force policies to match recommendations from the Department of Justice. In Chicago, police shootings dropped following protests over the shooting of Laquan McDonald and fell further after the city adopted more restrictive use-of-force policies and a new police accountability system. Denver also adopted more restrictive use-of-force policies in 2017, requiring de-escalation as an alternative to force. Los Angeles police shootings reportedly declined to the lowest number in 30 years in 2019, which officials attribute to new policies requiring officers to use de-escalation and alternatives to deadly force. Shootings dropped precipitously in Phoenix a year after public scrutiny led the department to evaluate its practices and implement changes to its use-of-force policy. And, in response to local protests over the 2012 killing of James Harper, Dallas implemented a range of policies to emphasize de-escalation, which local authorities credit with producing a sustained decline in police shootings.
This suggests that reforms may be working in the places that have implemented them. Many of these reforms were initiated in response to protests and public outcry over high-profile deaths at the hands of police — most notably in Baltimore following the police killing of Freddie Gray, in San Francisco following the killing of Mario Woods, and in Chicago and Dallas following the deaths of Laquan McDonald and James Harper. This suggests that protests and public pressure may have played an important role in producing policy changes that reduced police shootings, at least in some cities.
Of course, that's a double-edged finding. The absence of reforms in more suburban and rural cities and towns could explain why police killings haven't decreased in those areas — though it may not explain why they increased. There's still a lot we need to investigate about how policing is changing in rural and suburban areas. More Latinos are being killed by police in suburban areas than before, according to Mapping Police Violence data, while more white people are being killed in rural areas than before. Some of this might reflect demographic shifts (though killings have dropped in urban areas across all races) or other changes in the criminal justice system — for example, the share of the population that's in jail awaiting trial has been increasing in rural areas. Gun-related suicides and gun deaths in general appear to be increasing in rural areas, which might also be spilling over into policing practices and responses.
Still, if we know that certain policies reduce police violence, adapting those reforms to smaller cities, suburban and rural communities could be a pathway to reducing police violence in the U.S. overall. But that would take political willpower at the local level, and the country's growing urban-rural political divide might make that difficult.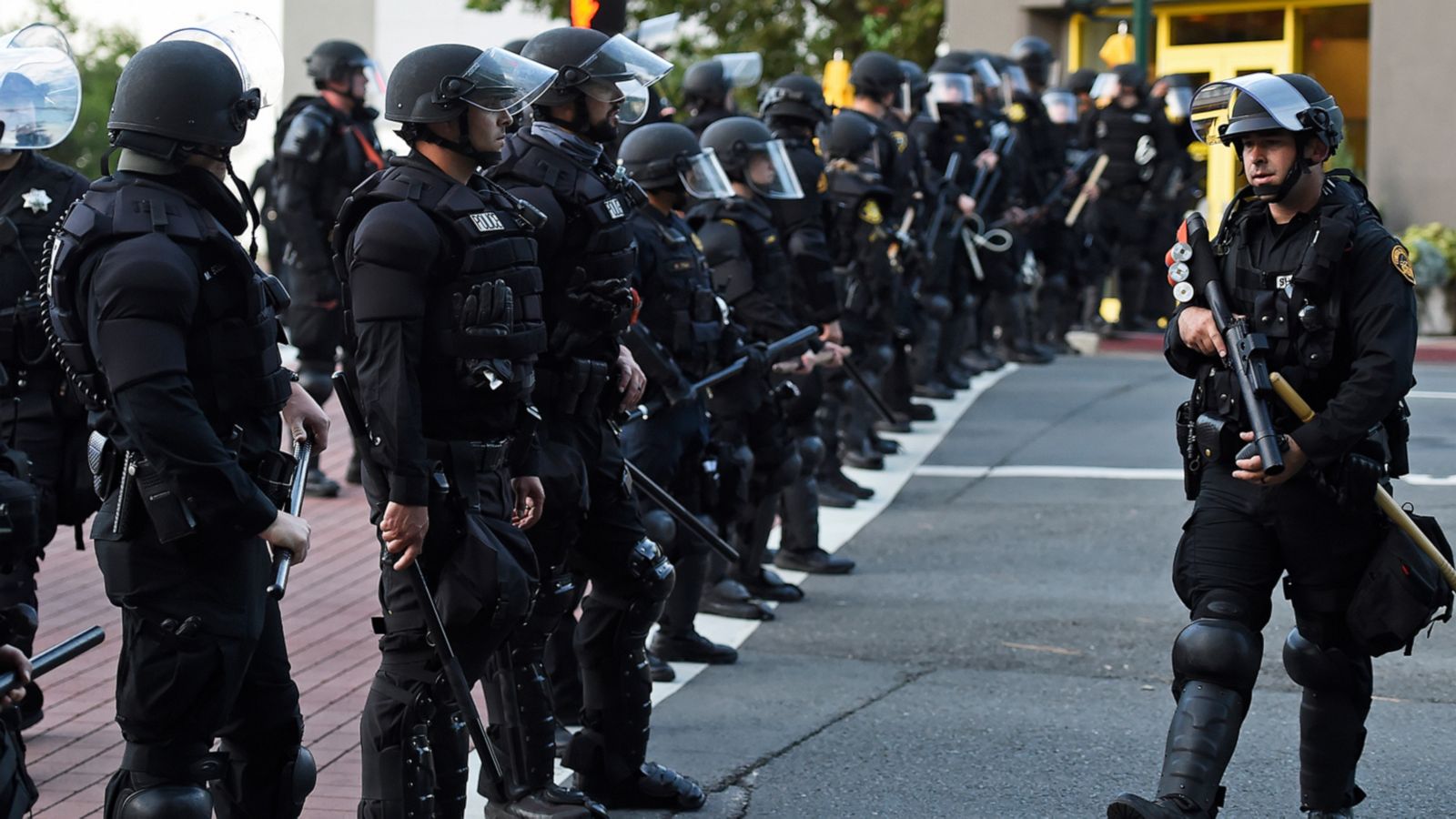 Newsletter: 30 Million Jobs Lost
This is the web version of the WSJ's newsletter on the economy. You can sign up for daily delivery here.
Measure for Measure
Friday's U.S. jobs report is expected to show U.S. employers shed nearly 30 million positions from payrolls this spring due to the coronavirus pandemic and related shutdowns. Nonfarm payrolls fell by a combined 21.4 million in March and April, the Labor Department said. Economists surveyed by The Wall Street Journal expect the May employment report will show that another 8 million jobs were lost last month, Eric Morath reports.
That is just one of several varying estimates of job destruction: Other data suggest layoffs may have topped 40 million, while another count shows only about 20 million are tapping unemployment benefits. No matter the measure, job loss due to pandemic is historically high and likely to leave a lasting mark on the U.S. economy.
WHAT TO WATCH TODAY
The ADP employment report for May is expected to show a loss of 8.75 million jobs from a month earlier. (8:15 a.m. ET)
IHS Markit's U.S. services index for May is expected to rise to 37.5 from a preliminary reading of 36.9. (9:45 a.m. ET)
The Institute for Supply Management nonmanufacturing index for May is expected to rise to 44.0 from 41.8 a month earlier. (10 a.m. ET)
U.S. factory orders for April are expected to fall 12.5% from a month earlier. (10 a.m. ET)
The Bank of Canada releases a policy statement at 10 a.m. ET.
TOP STORIES
Jobs, Income and Inequality
In the decade before Covid-19, African-Americans' economic circumstances, crushed during the 2007-09 recession, had slowly but steadily improved. Then lockdowns crashed the economy, and last week the death of a black man, George Floyd, at the hands of police touched off a wave of angry and at times violent protests. The events have highlighted painful inequities that continue to weigh on African-Americans, in their health, their incomes and their treatment by the justice system, Greg Ip writes.
Between 2011 and February, the share of working-age people who are employed, reached 59% in February for black Americans, less than 2 percentage points below that of whites—near the narrowest such gap since at least 1972. Wage gains for black Americans had also started to accelerate.
But differences in income and wealth barely changed. And while all racial groups saw their wealth devastated by the 2008 financial crisis, blacks' has been much slower to recover.
Don't Call it a Comeback
A private gauge of China's service sector activity rebounded sharply to a nearly 10-year high in May as domestic demand recovered amid government measures to buoy economic growth. While activity is improving, the economy still isn't back to pre-coronavirus levels. "In general, the improvement in supply and demand was still not able to fully offset the fallout from the pandemic, and more time is needed for the economy to get back to normal," said Wang Zhe, a senior economist at Caixin Insight Group.
Elsewhere, the picture wasn't as bright. Service-sector indexes for Japan, India, Australia, the eurozone and elsewhere improved but remained deep into contractionary territory, suggesting steep economic losses and a long road to recovery.
It's a Long Way to the Top
The developed world's longest ongoing economic expansion is about to go bust. Australia's 28-year growth streak survived a regional economic crisis in the 1990s, a global economic crisis in the 2000s, and a boom-bust cycle in its core commodity sector in the 2010s. Now, a recession looms after catastrophic bush fires and restrictions to slow the spread of the new coronavirus took a heavy toll. Australia's gross domestic product contracted by 0.3% in the first three months of this year and economists expect a steeper drop in activity in the three months through June, James Glynn and Alice Uribe report.
Tariff Time
The Trump administration is taking the initial step to prepare tariffs against a range of trading partners unless they back off proposals to impose taxes that would fall heavily on major American internet companies. Tuesday's announcement is a replay of an aggressive tactic pursued against France last year in which the U.S. ultimately threatened that country with tariffs on $2.4 billion of goods. Though the French tax was ostensibly designed to target digital services in general, French officials often referred to the measure as the "GAFA tax" which stands Google, Apple, Facebook and Amazon.com—the American companies on whom such a tax would heavily fall, Josh Zumbrun reports.
"President Trump is concerned that many of our trading partners are adopting tax schemes designed to unfairly target our companies." —U.S. Trade Representative Robert Lighthizer
Price Check
A cold war with China would be expensive. U.S. dependence on China isn't just about buying masks or iPhones. China's companies are major customers for U.S. high technology and its students help fund America's universities and paper over decades of underinvestment in basic science and math education. If "decoupling" proceeds, then much more federal funding for basic research—and for U.S. science and math education—may be needed to plug the gap. That probably means higher taxes and a more welcoming immigration policy for foreign talent from India and other nations to offset a potential Chinese brain drain. Finally, American consumers need to be prepared to pay more for the luxury of a secure and diversified supply chain, Nathaniel Taplin writes.
SIGN UP FOR OUR CALENDAR
Real Time Economics has launched a downloadable calendar with concise previews forecasts and analysis of major U.S. data releases. To add to your calendar please click here.