More than a quarter of the workforce in 10 states has filed for unemployment
The Department of Labor (DOL) released the most recent unemployment insurance (UI) claims data this morning, showing that another 2.2 million people filed for regular UI benefits last week (not seasonally adjusted) and 1.2 million for Pandemic Unemployment Assistance (PUA), the new program for workers who aren't eligible for regular UI, such as gig workers.
While most states saw a decline in UI claims filed relative to the prior week, 12 states saw increases in UI claims. Washington saw the largest percent increase in claims (31.0%) compared with the prior week, followed by California (15.7%), New York (13.6%), and North Dakota (10.1%).
A note about the data: Unless otherwise noted, the numbers in this blog post are the ones reported by the U.S. Department of Labor, which they receive from the state agencies that administer UI. While DOL is asking states to report regular UI claims and PUA claims separately, many states are also including some or all PUA claimants in their reported regular UI claims. As state agencies work to get these new programs up and running, there will likely continue to be some misreporting. Since the number of UI claims is one of the most up-to-date measures of labor market weakness and access to benefits, we will still be analyzing it each week as reported by DOL, but we ask that you keep these caveats in mind when interpreting the data.
Figure A and Table 1 below compare regular UI claims filed last week with the prior week and the pre-virus period, in both level and percent terms. It also shows the cumulative number of unemployment claims since March 7 and that number as a share of each state's labor force. In 10 states, more than a quarter of the workforce filed an initial claim during the past 10 weeks: Georgia (39.2%), Kentucky (38.0%), Hawaii (35.0%), Washington (30.9%), Louisiana (29.9%), Rhode Island (29.7%), Nevada (29.6%), Michigan (29.2%), Pennsylvania (28.4%), and Alaska (27.9%).
All states continue to see astonishingly high numbers of claims relative to the pre-virus period, but the rise in claims has been particularly pronounced in the South. Last week, Florida and Georgia saw the largest percent increase in claims (4,319% and 3,198%, respectively) compared with the pre-virus period. Eight of the 10 states that had the highest percent change in initial regular UI claims relative to the pre-virus period are in the South: Florida, Georgia, Mississippi, Kentucky, North Carolina, Virginia, Louisiana, and Oklahoma.
Table 2 below displays the reported number of people who applied for Pandemic Unemployment Assistance (PUA)—the new federal program that extends unemployment compensation to workers who are not eligible for regular UI but are out of work due to the pandemic, such as gig workers and people who left their jobs to care for a child. The U.S. DOL's release on 5/21/2020 reported that 1,184,792 initial PUA claims were filed in Massachusetts last week, but the correct number is 115,952. The total number of initial PUA claims in the U.S. last week has also been corrected to 1.2 million to reflect this change.
In the last three weeks, about three million workers in 36 states have filed for PUA, with the most PUA claims in California (547,188), Michigan (388,749), New York (269,426), Massachusetts (255,242), and North Carolina (184,304).
To mitigate the economic harm to workers, the next federal relief and recovery package should extend the across-the-board $600 increase in weekly unemployment benefits well past its expiration at the end of July. The package should also include substantial aid to state and local governments (without which, a prolonged depression is inevitable), worker protections, investments in our democracy, and resources for coronavirus testing and contact tracing, which is necessary to reopen the economy.
Table 1
Table 2
Police Are Killing Fewer People In Big Cities, But More In Suburban And Rural America 
Six years after nationwide protests against police violence captured the country's attention, the recent killings of Breonna Taylor and George Floyd have put the issue of police violence back into national focus. Many are left asking what, if anything, has really changed?
In the absence of comprehensive federal data, databases such as Fatal Encounters, Mapping Police Violence and The Washington Post's Fatal Force project have tracked these killings year after year. And the data produced by these projects suggests that police, at least on a national level, are killing people as often now as they were before Michael Brown's death in Ferguson, Missouri, sparked widespread protests in 2014.
But these numbers don't tell the whole story. While the nationwide total of people killed by police nationwide has remained steady, the numbers have dropped significantly in America's largest cities, likely due to reforms to use-of-force policies implemented in the wake of high-profile deaths. Those decreases, however, have been offset by increases in police killings in more suburban and rural areas. It seems that solutions that can reduce police killings exist, in other words — the issue may be whether an area has the political will to enact them.
Indeed, looking only at the 30 most populous cities in the country,1 you see a substantial decrease in the number of people killed by police in recent years.
Police departments in America's 30 largest cities killed 30 percent fewer people in 2019 than in 2013, the year before the Ferguson protests began, according to the Mapping Police Violence database. Similarly, The Washington Post's database shows 17 percent fewer killings by these agencies in 2019 compared to 2015, the earliest year it tracks.
This data isn't perfect. The databases have slightly different methodologies for collecting and including police killings. And not everyone who's shot winds up dying, which means some people who are shot by police don't end up in one of these tracking projects. So to better test and understand the progress made in these big cities, I compiled an expanded database of all fatal and nonfatal police shootings by these departments, which expands our view of any changes in police behavior. Based on data published on police departments' websites and reported in local media databases, I found data covering police shootings in 2013-2019 for 23 of the 30 departments.2 An analysis of this data shows that police shootings in these departments dropped 37 percent from 2013 to 2019.
So why haven't these trends resulted in fewer people killed by police nationwide?
Examining the geography of police killings based on population density (a methodology developed by the real estate site Trulia, which was featured in a previous FiveThirtyEight article), police killings in suburban and rural areas appear to have increased during this time period — offsetting reductions in big cities.
This shift mirrors other trends within the criminal justice system. For example, since 2013, the number of people in jail per capita in urban areas has fallen by 22 percent, while rates have increased by 26 percent in rural areas, according to a study by the Vera Institute of Justice.
Similarly, arrest rates have declined in major cities at a faster pace than arrest rates in suburban and rural areas. Fewer arrests means fewer police encounters that could escalate to deadly force — police are substantially more likely to use force when making an arrest than in other interactions with the public — so falling arrest numbers could have a marked effect on police killings. Comparing police shootings data to the arrests data each department reported in the FBI Uniform Crime Report shows that departments that reported larger reductions in arrests from 2013-20183 also reported larger reductions in police shootings. Specifically, cities that reduced police shootings also made 35 percent fewer arrests in 2018 than 2013, compared to only a 4 percent drop in arrests in cities where police shootings increased or remained constant. These declining arrest rates have been attributed, in part, to reforms reducing enforcement of low-level offenses such as marijuana possession, disorderly conduct, loitering and prostitution.
Other reforms may be making a difference as well. Police shootings dropped in Philadelphia, San Francisco and Baltimore after the cities began reforming their use-of-force policies to match recommendations from the Department of Justice. In Chicago, police shootings dropped following protests over the shooting of Laquan McDonald and fell further after the city adopted more restrictive use-of-force policies and a new police accountability system. Denver also adopted more restrictive use-of-force policies in 2017, requiring de-escalation as an alternative to force. Los Angeles police shootings reportedly declined to the lowest number in 30 years in 2019, which officials attribute to new policies requiring officers to use de-escalation and alternatives to deadly force. Shootings dropped precipitously in Phoenix a year after public scrutiny led the department to evaluate its practices and implement changes to its use-of-force policy. And, in response to local protests over the 2012 killing of James Harper, Dallas implemented a range of policies to emphasize de-escalation, which local authorities credit with producing a sustained decline in police shootings.
This suggests that reforms may be working in the places that have implemented them. Many of these reforms were initiated in response to protests and public outcry over high-profile deaths at the hands of police — most notably in Baltimore following the police killing of Freddie Gray, in San Francisco following the killing of Mario Woods, and in Chicago and Dallas following the deaths of Laquan McDonald and James Harper. This suggests that protests and public pressure may have played an important role in producing policy changes that reduced police shootings, at least in some cities.
Of course, that's a double-edged finding. The absence of reforms in more suburban and rural cities and towns could explain why police killings haven't decreased in those areas — though it may not explain why they increased. There's still a lot we need to investigate about how policing is changing in rural and suburban areas. More Latinos are being killed by police in suburban areas than before, according to Mapping Police Violence data, while more white people are being killed in rural areas than before. Some of this might reflect demographic shifts (though killings have dropped in urban areas across all races) or other changes in the criminal justice system — for example, the share of the population that's in jail awaiting trial has been increasing in rural areas. Gun-related suicides and gun deaths in general appear to be increasing in rural areas, which might also be spilling over into policing practices and responses.
Still, if we know that certain policies reduce police violence, adapting those reforms to smaller cities, suburban and rural communities could be a pathway to reducing police violence in the U.S. overall. But that would take political willpower at the local level, and the country's growing urban-rural political divide might make that difficult.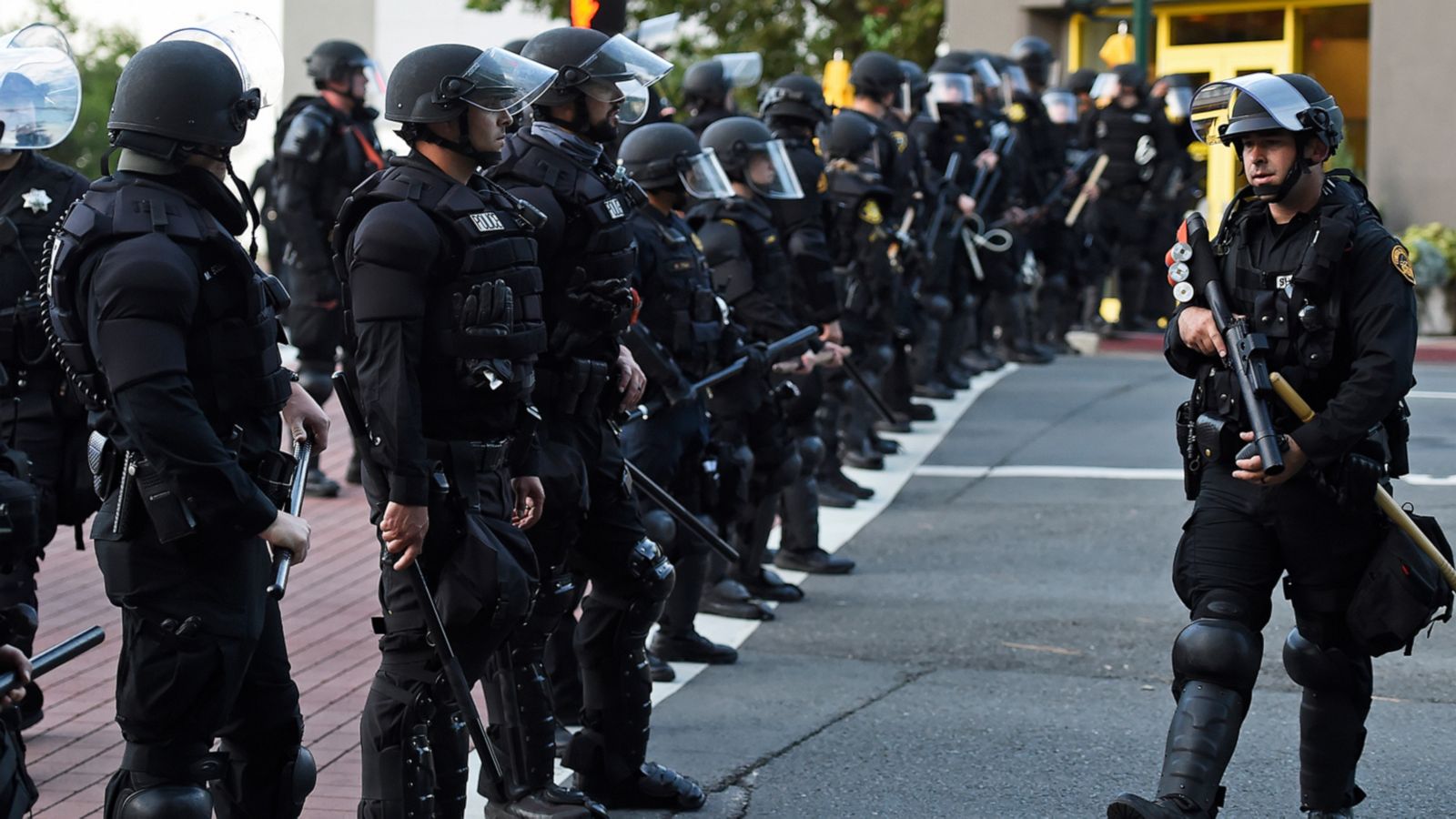 Newsletter: 30 Million Jobs Lost
This is the web version of the WSJ's newsletter on the economy. You can sign up for daily delivery here.
Measure for Measure
Friday's U.S. jobs report is expected to show U.S. employers shed nearly 30 million positions from payrolls this spring due to the coronavirus pandemic and related shutdowns. Nonfarm payrolls fell by a combined 21.4 million in March and April, the Labor Department said. Economists surveyed by The Wall Street Journal expect the May employment report will show that another 8 million jobs were lost last month, Eric Morath reports.
That is just one of several varying estimates of job destruction: Other data suggest layoffs may have topped 40 million, while another count shows only about 20 million are tapping unemployment benefits. No matter the measure, job loss due to pandemic is historically high and likely to leave a lasting mark on the U.S. economy.
WHAT TO WATCH TODAY
The ADP employment report for May is expected to show a loss of 8.75 million jobs from a month earlier. (8:15 a.m. ET)
IHS Markit's U.S. services index for May is expected to rise to 37.5 from a preliminary reading of 36.9. (9:45 a.m. ET)
The Institute for Supply Management nonmanufacturing index for May is expected to rise to 44.0 from 41.8 a month earlier. (10 a.m. ET)
U.S. factory orders for April are expected to fall 12.5% from a month earlier. (10 a.m. ET)
The Bank of Canada releases a policy statement at 10 a.m. ET.
TOP STORIES
Jobs, Income and Inequality
In the decade before Covid-19, African-Americans' economic circumstances, crushed during the 2007-09 recession, had slowly but steadily improved. Then lockdowns crashed the economy, and last week the death of a black man, George Floyd, at the hands of police touched off a wave of angry and at times violent protests. The events have highlighted painful inequities that continue to weigh on African-Americans, in their health, their incomes and their treatment by the justice system, Greg Ip writes.
Between 2011 and February, the share of working-age people who are employed, reached 59% in February for black Americans, less than 2 percentage points below that of whites—near the narrowest such gap since at least 1972. Wage gains for black Americans had also started to accelerate.
But differences in income and wealth barely changed. And while all racial groups saw their wealth devastated by the 2008 financial crisis, blacks' has been much slower to recover.
Don't Call it a Comeback
A private gauge of China's service sector activity rebounded sharply to a nearly 10-year high in May as domestic demand recovered amid government measures to buoy economic growth. While activity is improving, the economy still isn't back to pre-coronavirus levels. "In general, the improvement in supply and demand was still not able to fully offset the fallout from the pandemic, and more time is needed for the economy to get back to normal," said Wang Zhe, a senior economist at Caixin Insight Group.
Elsewhere, the picture wasn't as bright. Service-sector indexes for Japan, India, Australia, the eurozone and elsewhere improved but remained deep into contractionary territory, suggesting steep economic losses and a long road to recovery.
It's a Long Way to the Top
The developed world's longest ongoing economic expansion is about to go bust. Australia's 28-year growth streak survived a regional economic crisis in the 1990s, a global economic crisis in the 2000s, and a boom-bust cycle in its core commodity sector in the 2010s. Now, a recession looms after catastrophic bush fires and restrictions to slow the spread of the new coronavirus took a heavy toll. Australia's gross domestic product contracted by 0.3% in the first three months of this year and economists expect a steeper drop in activity in the three months through June, James Glynn and Alice Uribe report.
Tariff Time
The Trump administration is taking the initial step to prepare tariffs against a range of trading partners unless they back off proposals to impose taxes that would fall heavily on major American internet companies. Tuesday's announcement is a replay of an aggressive tactic pursued against France last year in which the U.S. ultimately threatened that country with tariffs on $2.4 billion of goods. Though the French tax was ostensibly designed to target digital services in general, French officials often referred to the measure as the "GAFA tax" which stands Google, Apple, Facebook and Amazon.com—the American companies on whom such a tax would heavily fall, Josh Zumbrun reports.
"President Trump is concerned that many of our trading partners are adopting tax schemes designed to unfairly target our companies." —U.S. Trade Representative Robert Lighthizer
Price Check
A cold war with China would be expensive. U.S. dependence on China isn't just about buying masks or iPhones. China's companies are major customers for U.S. high technology and its students help fund America's universities and paper over decades of underinvestment in basic science and math education. If "decoupling" proceeds, then much more federal funding for basic research—and for U.S. science and math education—may be needed to plug the gap. That probably means higher taxes and a more welcoming immigration policy for foreign talent from India and other nations to offset a potential Chinese brain drain. Finally, American consumers need to be prepared to pay more for the luxury of a secure and diversified supply chain, Nathaniel Taplin writes.
SIGN UP FOR OUR CALENDAR
Real Time Economics has launched a downloadable calendar with concise previews forecasts and analysis of major U.S. data releases. To add to your calendar please click here.
There is genuine anger at the behaviour of Dominic Cummings not just among the usual suspects but among some Tory MPs such as Roger Gale and Douglas Ross. It's worth exploring why this should be the case.
It's because of cultural evolution. Early humans worked out (or stumbled upon) an important fact, that we often thrive best when we cooperate. As Axelrod and Hamilton showed in a classic paper (pdf):
Cooperation based on reciprocity can get started in a predominantly noncooperative world, can thrive in a variegated environment, and can defend itself once fully established.
Or as Ken Binmore put it in Natural Justice:
We don't need to pretend that we are all Dr Jekylls in order to explain how we manage to get on with each other fairly well most of the time. Even a society of Mr Hydes can eventually learn to coordinate on an efficient equilibrium in an indefinitely repeated game.
This cooperation takes the form of the Golden Rule, or do as you would be done by. As Binmore shows, pretty much all societies have some version of this principle. I agree to obey rules – even at a cost to myself – because I expect you to do so.
But how are such norms enforced? By punishing defectors, that's how. In Axelrod and Hamilton's formal scheme, this takes the form of tit-for-tat strategies. Less formally, we use mockery, ostracism and even violence: "snitches get stitches."
Most of us have internalized these norms. We know this from experiments with the ultimatum game, wherein one player is given some money and can split it with another, with the other choosing to accept or reject the offer. Purely selfish offerers would offer the lowest amount possible, and purely selfish receivers would accept. But this is not what happens. Offers of less than 30-40% are only occasionally made, and often rejected when they are.
This shows that we have a norm of fairness. Offerers don't make unfair offers even if they'd benefit from doing so, and receivers reject such offers even if they'd be financially better off accepting. Both sides do so because the norm of fairness over-rides short-term financial gains.
It's for a similar reason that people leave tips even in restaurants they'll not return to. We feel bad not tipping; we don't want to be thought badly of; and we want to uphold incentives for good service because we'd expect visitors to our regular restaurants to do the same for us.
This, I think explains the anger towards Cummings. It's because people think he has broken one of the oldest social norms, of thinking the rules that apply to us don't apply to him. Millennial of cultural evolution mean this norm is now viscerally internalized. Hence the power of the charge "one rule for them, one for us".
In this context, it is pointless to wiggle about claiming that Cummings observed the letter of the rules. Such legalistic pedantry misses the point – that it is the spirit of the rules that matter.
This also explains Conservatives' disquiet. Some of them genuinely believe in the rule of law – the principle that laws apply to us all, which is part of the Golden Rule. For them, Cummings has broken a core moral principle.
One irony here is that Cummings should have been aware of all this. As he himself wrote:
Most of our politics is still conducted with the morality and the language of the simple primitive hunter-gatherer tribe…Our 'chimp politics' has an evolutionary logic: our powerful evolved instinct to conform to a group view is a flip-side of our evolved in-group solidarity.
Binmore points out that it was in tough times that norms of conformity were most strongly enforced, because it's then that survival requires them. Or as Marshall Sahlins put it:
During lean food seasons the incidence of generalized exchange should rise above average…Survival depends now upon a double-barrelled quickening of social solidarity and economic cooperation. The social and economic consolidation could conceivably progress to the maximum: normal reciprocal relations between households are suspended in favour of pooling of resources for the duration of emergency. (Stone Age Economics, p213-4)
Stone Age man's greater emphasis upon community and solidarity in hard times has a strong echo today. Because we're all suffering from the lockdown, we even more than usual expect everyone to muck in together and so are hostile to defectors.
But it has for decades had another echo. As Ben Friedman showed, in recessions we become more intolerant of outsiders, as solidarity with our tribe increases.
Which leads to an exquisite irony. Having exploited that atavistic sense of heightened solidarity so well during the Brexit campaign, Mr Cummings is now a victim of it. He is being hoist by his own petard. It takes a heart of stone not to laugh.