[Case Study] How DigitalMarketer Cut Our Cost Per Conversion By Over 50% In Less Than 7 days
As many of you know by now, getting people to your website is relatively easy. If this was all we had to do as marketers, the digital marketing world would be an absolute free for all.
But, the trick is what comes after you get people on your sales page. What's the best way to move your website visitors through your funnel to get conversions?
I call this, the million-dollar digital marketing question. (Feel free to send me your answers .)
Here's my answer: stagger your creative and show different ads to people at different stages of the Customer Value Journey.
What We Did
At DigitalMarketer, we have some pretty complex funnels. One of our most important conversions is getting people to start a free two-week trial of Lab. As the Paid Ads Manager (hey, nice to meet you

), it's my job to make this happen in the most efficient way possible. We want to do this at the lowest cost possible so we can scale.
I was able to cut our cost per conversion in half by doing one simple thing: introducing testimonial creative to our warm audience that hadn't converted yet.
Here's how I set up these testimonial ads for our warm audience:
Objective: Conversions
Targeting: Everyone who has been on our website or engaged with us on social channels and is not a member of Lab
Placements: All placements except for Audience Network
Creative: We tested 3 variations of the testimonial ads for this initial test and used dynamic ad copy
Why It Works
If it sounds too easy to really have created a 50% decrease in conversion costs, I get it. But, with my right hand raised—I swear this is all we did. Here's why this works so well.
Asking someone who isn't familiar with DigitalMarketer or our products to sign up for a $95 per month membership is a big ask. We already knew this, which is why we offer our two-week free trial so people can get to experience all the value that Lab offers in a low risk way. Getting people to start the trial is a huge indicator of success for us.
But, it can also be a bit difficult. To start a free trial, we have them put their credit card information in…which is also a big ask for somebody that isn't familiar with our brand or products. That's when the testimonials work their magic.
When people see testimonials, they get the reassurance that our membership actually provides a lot of value—and they don't have to just take our word for it. Now is a good time to shout out all of our awesome Lab members who have said such kind words about Lab. (We

you.)
Testimonials are working really well for our warm audience but it's very important to note that they're NOT working well for our cold audience. When I ran these ads to our cold audience they didn't get any conversions. These ads are only being seen by our warm audience that excludes current Lab members, since we don't need to advertise to our current customers.
How We're Moving Forward
Our next goal is to scale these results in an efficient way. Since we are only running these ads to warm audiences, our spend level is pretty low. In warm audiences, I let my frequency dictate my spend levels. I am shooting for just enough ad spend to have a frequency of around 2.0 in a 7 day reporting window.
In order to scale these results, we need to grow the size of these audiences so we can spend more money on them while sticking to my strict frequency cap. This means that I need to optimize our top of funnel strategy next so we can bring in cheaper (but still quality) traffic that grows our warm audience pool.
Feel free to test this out for your own businesses and let us know how it goes for you.
Just remember, there is no one-size-fits-all approach to media buying so this may or may not be a useful strategy to you. The important thing is that you NEVER. STOP. TESTING.
Ever

.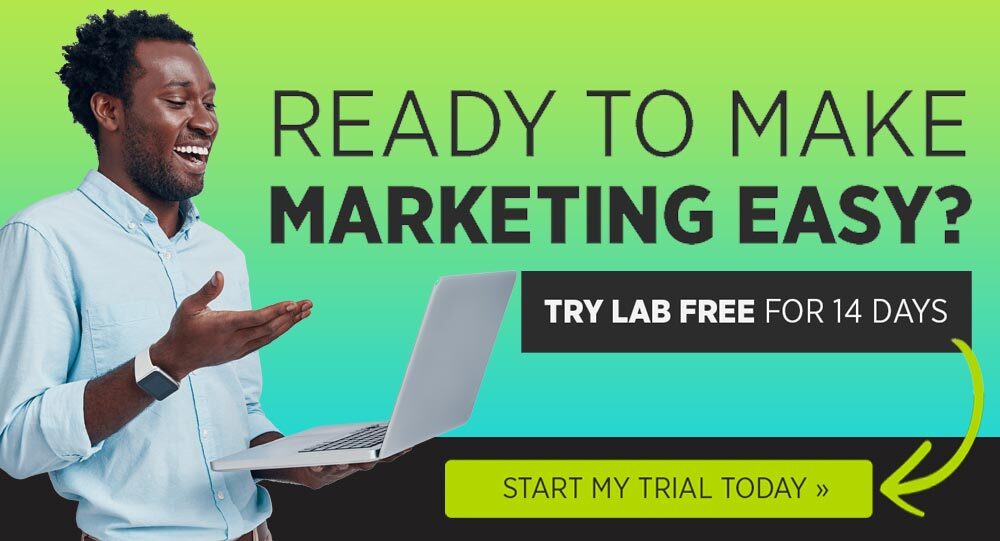 The post [Case Study] How DigitalMarketer Cut Our Cost Per Conversion By Over 50% In Less Than 7 days appeared first on DigitalMarketer.
Virtual selling: How to create a video for sales strategy
Guess who's back? Back again? Liz is back. Tell a friend. 🎶
That's right, folks. I am back in your feed with yet another exciting announcement about how all of you home-bound digital sales and marketing rockstars can develop in your careers and revolutionize the way you hit your traffic, leads, and sales goals from the comfort of your couch.
Or your bed or desk or kitchen table or splayed dramatically across some sort of chaise. I don't know. I'm not here to judge where and how you get your work done.
In case you missed it, so far I've shared the following courses:
Today, we're talking about video for sales.
I love this topic so much, because we have been preaching the gospel of how using video throughout the sales process is guaranteed to yield happier, more educated prospects, a shorter sales cycle, and more closed won deals.
But not all of you believed us!
(Or maybe you did, and you thought, "Eh, we'll get around to it!")
It wasn't until coronavirus (COVID-19) smacked us all in the face, however, that the vast majority of sales teams were forced to take their once face-to-face sales processes virtual.
And that, of course, includes embracing video. Freaking finally!
Get caught up with some related resources
These resources are pretty amazing — and you should 100% consume them immediately. However, what I am going to share with you now is going to knock your "always be closing" socks off.
Introducing our video selling strategy course
Now, as part of your pro membership for IMPACT+ ($39), you have access to a brand spankin' new online course dedicated specifically to building your own video for sales strategy, so you can immediately start closing more deals faster.
Myriah Anderson is your fearless professor in this course, and trust me when I say you're in good hands. She not only wrote the book on video for sales (literally), she is sharing all of her top secret tips, tricks, and hacks she's developed while using video to facilitate thousands of sales calls over the past two years.
Bottom line, there is no one else I believe more qualified to talk about video selling strategies than Myriah. Hands down, she has the best approach you're going to want to copy and start using right away to start increasing your close rates.
What you'll learn through the video selling strategy course in IMPACT+
How to leverage personalized, one-to-one video at every stage in the sales process (from connect and discovery, to proposal and sales-to-service hand-off), so you can stand out from your competitors and win more deals.
Myriah's top tips and secret hacks for being an absolute video selling rockstar in a way that's easy, makes you likable, and helps you prevent fewer lost or stalled deals and excite your prospects.
The exact tools and tech you need to immediately start implementing her video selling strategy. (I'm not kidding, there is no real on-ramp here. You can start implementing these tactics immediately.)
And, finally, how to measure the success of your video selling strategy, so you know what's working, what's not working, and how to quickly make changes that have a positive impact on your close rates.
Now, go forth, create your pro IMPACT+ account, and watch Myriah's course. Trust me, I'd wager it's the most impactful (ha!) things you can do right now to not only survive, but thrive in this uncertain economic climate.
6 Tips For Shooting Videos Of Yourself On Your Own
How many times have you looked at your camera or phone and thought—today is the day I'll shoot that video…
And how many times have you decided, "Eh… maybe I'll do it tomorrow."
*Raises their own hand*
‍
Shooting a video of yourself on your own is a daunting task, but we're here to show you that it's not as tough as you think. You can create high quality videos at home or in your office, without fancy camera gear. Just using a phone, a quiet space, good lighting, and the right angle you can record videos that viewers will think involved a lot more fancy equipment.
Here are 6 tips for shooting videos of yourself on your own, so you can make high quality videos for your followers, warm leads, and customers.
#1: Find a Quiet Spot
When you're shooting video, there are 2 things you want to be most concerned with: audio and lighting. We'll talk about lighting in Tip #2, but for now we'll focus on audio. Whether you have, or don't have, an external microphone—you're going to need to make sure the environment that you're recording is as quiet as possible.
Recording next to a window above a busy street is going to create a lot of background noise that you won't realize exists until you've finished recording. That noise is distracting and gives your video a lower quality feel. By avoiding that street side window, you'll be able to amp up your audio, even if you don't have the most expensive microphone on the market.
#2: Find Your Best Lighting
Aside from audio, lighting is a crucial factor for shooting videos at home. People (including you!) don't want to watch a video of someone with loud background noise and dim lighting. It makes you feel less authoritative, weakening whatever conversion you're trying to get from your video.
There are 2 options when it comes to lighting: find it or buy it. Natural lighting is always ideal, and natural lighting with extra lights around you is more ideal (but you don't need that). To shoot with great lighting, find the brightest room in your home or office—this may change throughout the day—and figure out what the best time is to shoot videos. For example, morning might be the best time or mid afternoon. Between good lighting and audio, you'll be able to fool anyone watching your video into thinking you have the best tech gear available… even if you're just using your phone.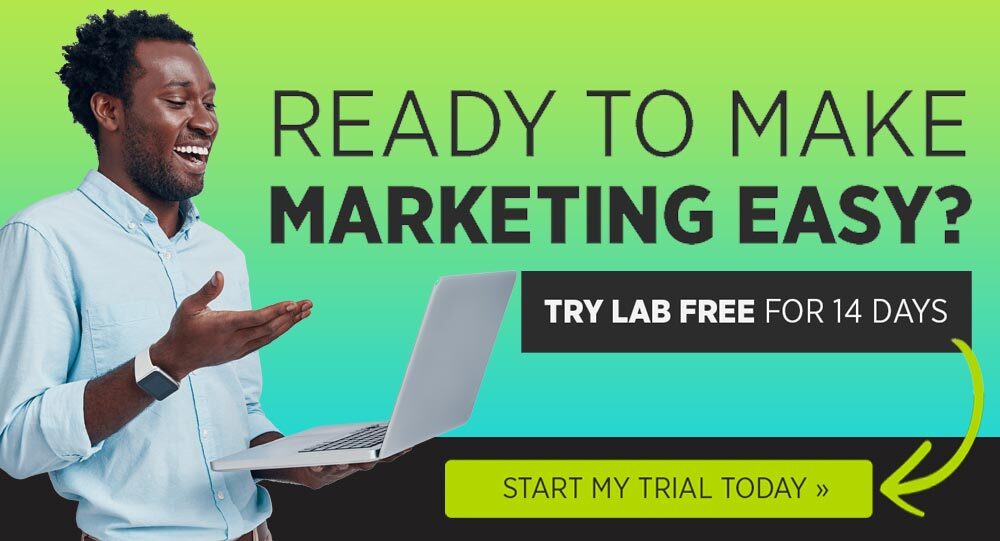 #3: Get Your Angles Right
If you're looking down at the camera or up at the camera—your video is going to throw off the viewer. You don't want them focusing on your chin or the top of your head, you want them looking at you just as they would if you were sitting across from them talking. Getting your angle right will ensure your video has a natural and conversational feel—which is exactly what you're aiming for when marketing your business or products.
Tripods are by far one of the easiest video equipment to finagle at home. You can use drawers, nightstands, shelves, books, decor, etc. to prop up your camera or phone so that it's at the perfect angle.
#4: Use The Best Camera Available To You
If you're using a camera—then you've already got the best camera available to you. If you're using a phone to record your videos, make sure to use the best camera on your device. For example, on the iPhone, the back facing camera is the best camera. It takes better quality videos (4K) which means that's the best camera available to you, not your front facing camera.
Using the back facing camera of a phone also keeps you from looking at yourself while you're filming. You want to look at the lens of the camera while you talk—if you look at yourself on the screen your recorded video will look like you're talking slightly away from the person watching the video.
#5: Do A Test Run
Ah, the infamous test run. The marketers who do test runs are the ones that have recorded a 10 minute (plus!) video only to find out that their angle was off, their camera was out of focus, or their microphone wasn't turned around. And it always stings—always.
To avoid making these mistakes, do a quick test run of your video before you jump into recording. Record for at least a minute to make sure that your lighting looks good, your audio sounds good, you are in focus, and the angle is right. Trust us on this one.
#6: Be Honest With Your Audience
If you're usually in a studio recording high quality videos OR if this is your first time recording videos for your audience—tell them. Being honest with your viewers, whether they're prospective customers or paying customers builds the relationship between you and them. Instead of pretending that you're not at home recording videos when you used to be in a fancy studio, tell them about it. Or, if this is your first few videos, tell your audience, "This is one of the first videos I've recorded."
Then, ask them to give you feedback. If you're recording videos for social media, their feedback, in the form of comments to your post, is going to boost your engagement and help them keep seeing your content (ah, the classic Facebook algorithm).
If you're recording videos for a paid membership, asking them for their feedback on how to improve your videos is going to make them feel more attached to the final product. In both cases, you're creating a better relationship with your followers, prospects, or customers.
We told you at the start of this article that shooting video of yourself on your own was a daunting task—but not a challenging one. Using these tips, you can record videos of yourself that have everybody fooled into thinking you've got the latest video tech, all while you are shooting from your bedroom.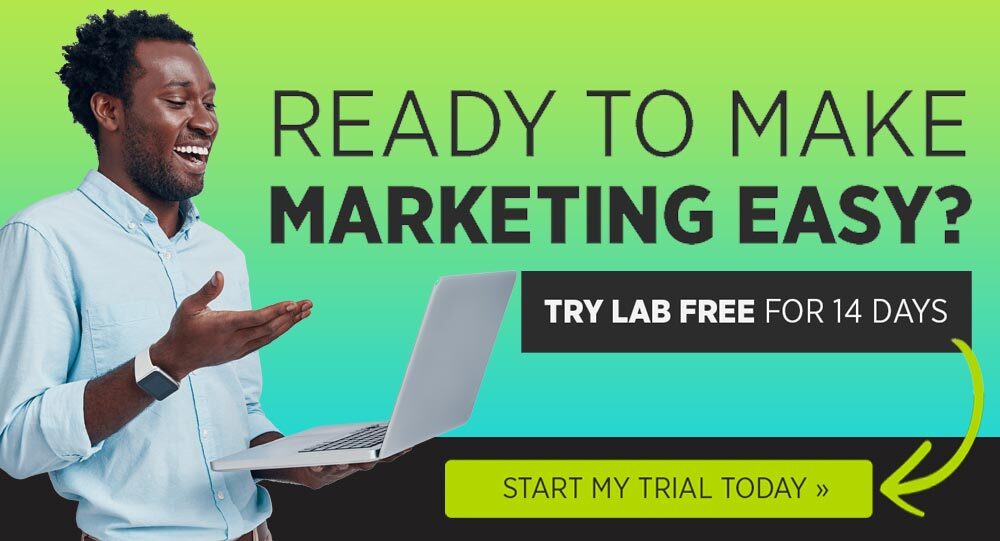 The post 6 Tips For Shooting Videos Of Yourself On Your Own appeared first on DigitalMarketer.
Why Print Advertising is Still Important for Your Marketing
Despite what you may have heard, print advertising is alive and kicking. Whether it's a magazine ad, direct mail, or even business cards. Print still plays a powerful role in placing your brand in front of your customers.
Here are a few of the valuable ways print can be a powerful tool. Either in your branding, marketing, or advertising toolkit.
Print Advertising
Print advertising connects more on an emotional level with readers than digital. It offers readers a chance to linger over your product and its message in a way that other channels don't. Print advertising provides prospects a tangible way to engage with your brand message.
Print advertising can also support your digital marketing. Strategic print advertising can drive traffic to your website. If your site functions as an ecommerce store. It can drive even deeper interaction with your brand.
Direct Mail
Direct mail presents a tangible experience for your customers. With print they can physically experience your brand and its message. Providing your customers a personalized medium for expressing your brand services and benefits.
Multi-piece direct mail packages offer many opportunities for customers to discover your brand. All in a single package.
Smaller direct mail initiatives
For Example: postcards, can be an affordable way to place your brand in front of customers you want to reach.
In addition, direct mail can serve as a measurable marketing tool. you can use direct mail to send customers to a landing page so that you can track responses.
---
---
Business cards and letterhead
Creating relationships with customers is still a very up close and personal proposition. Make an effective impression by corresponding with both customers and prospects. Doing so with custom designed business cards and stationary. This can set the right tone you want to make.
Brochures and handouts
A well-designed brochure can serve as a powerful support mechanism for presentations. It's one thing to stand in front of prospects and tell them about the wonderful product or service you can offer.
Increase the impression you leave with a brochure that has vivid imagery. As well as actionable content.
Downloadable PDF documents, or other gated content, are valuable tools for wooing customers. It also gathers valuable data for retargeting and prospect databases.
There are other ways these and other print materials can help you grow your brand and increase its reach.