Small niche SEO Tips – Megathread
This article from Search Engine Journal inspired me to compile a way-too-long Twitter thread of SEO resources for small niches. I tried to recreate it here in it's entirety for you all.
If you feel like your niche is too small to reach effectively, don't give up! Narrow niche markets have unique SEO benefits. Once you crawl to the top of the SERPs, you essentially own the niche.
These 6 steps from @krisjonescom and @sejournal will help get you to the top.
STEP 1: Analyze Your Industry's General Search Volume
1a) Google Keyword Planner is a good free tool for this, but it's not the only one. Ubersuggest by @neilpatel is another great free tool for discovering new keywords and keywords you already rank for:
1b) Snoop on your competition, too. See what they rank for and study what you can do to outrank them. The @semrush Keyword Gap tool is a great way to compare your domain against your competitors.
1c) Mine the SERPs. Here's how:
👉Manually look at the frontpage results for your keyword until you know the searcher's intent

👉Look at snippets

👉Click through the top 10 results and see what type of content they have
Take notes and include similar content in your articles.
STEP 2: Keyword Research
2a) Focus on keywords that match user intent. If you're selling a product, include keywords with transactional intent, but don't forget long-tail keywords. @answerthepublic is a unique tool for finding long-tail Q&A queries:
2b) Long-tail keywords are longer search phrases with fewer (but more than zero) monthly queries. They generally have lower search competition.
@Moz has a very thorough guide on keyword research and long-tail keywords:
2c) The keyword generator from @ahrefs is probably the best tool for identifying long-tail keywords around a central theme. Enter a word or two, then look for long-tail results.
2d) Using inanchor and intitle searches in @Google is an underused way to truly gauge keyword competition. It goes something like this:
🔸inanchor:"your keyword"

🔸intitle:"your keyword"
Fewer results = better chance of ranking.
The more monthly queries, the better.
STEP 3: Incorporate Keywords on Your Website
3a) Once you've settled on a keyword list, start creating optimized content on your site centered around these keywords. How do you optimize your content?
3b) Place your keywords in your
➡️Page Title

➡️Meta Description

➡️Body Content

➡️Header Tags

➡️URL

➡️Graphics (image alt and title text)
STEP 4: Create Great Content
4a) Remember when you mined the SERP results in Step 1c?☝️You did that for a reason. Model your content around existing successful pages, but do yours better. Be informative and write to your audience the way they were intending (match search intent)
4b) Put a strong focus on readability and properly format your content. Digital Marking becomes a lot easier once you build authority with an error-free site. @Grammarly will help ensure your content remains clear and error-free:
4c) Don't make walls of text. Incorporate visual elements and other mediums, like video, into your posts. If you don't have graphic design skills, use @canva. They have free graphic design tools and free courses to help develop your eye for visual design:
4d) Remember to apply the long-tail keyword tricks you learned in Step 3 to each of your articles. Your keyword optimized content is how you'll pass your competition in the SERPs.
Keyword-optimized content with good branding or your business is a bonus. Think infographics.
4e) Jump to the top of the SERPs with featured snippets. Google's featured snippets frequently come from pages outside the top 3 in the SERPs. Including lists and tables can help.
@michalpecanek and @ahrefs describe how to optimize for featured snippets:
STEP 5: Perform Technical SEO
5a) There are 3 main areas to focus on for technical SEO:
Site Audit
Mobile-Friendliness
Website Security
5b) The SEO Spider Tool from @screamingfrog is one of the best tools for performing site audits. It gives you data on things like broken pages, mixed protocols and meta data issues on your site. Run it & fix any problems. Page speed is also important. 🐸
5c) Since Google crawls with mobile-first indexing in mind, you MUST make sure your site is mobile-friendly. @getbootstrap by @fat and @mdo is a responsive, beautiful and flexible theme perfect for SEO.
5d) Sites that are SSL secure receive an SEO boost from Google. Google has made it clear they favor secure https sites over unsecure sites. If you don't have an SSL certificate, install one at once. @letsencrypt has free SSL certificates:
🔐
STEP 6: Build Your Link Profile
6a) For this step, make sure your existing backlink profile is clean. Check your profile with backlink-checkers like @ahref or @Linkody. If your profile is spammy, disavow links with @googlewmc Search Console.
🔗
6b) @craigcampbell03 compares a bunch of these tools in the link below so take a look at it if you're not sure which one is best for you.
6c) Link building is hard, but you don't need to (and shouldn't) beg for backlinks. @brianclark from @copyblogger offers better strategies for natural link-building, including:
Guest Posting
Podcast Interviews
Tribal Content
END OF THREAD
Thanks for reading all this! This compilation took me a really long time to make so if you enjoyed it, perhaps like or retweet the thread on Twitter:
None of these links go back to our site so I'm hoping it lands in your good graces 🙂
submitted by /u/wellsr
[comments]



Source link
Online reputation management: Seven steps to success
30-second summary:
Apparently, it's crucial to track your reputation in order to prevent PR crises. Moreover, monitoring your reputation enables you to discover valuable customer insights.

Founder and CMO at SEO PowerSuite and 

Awario

, Aleh Barysevich, shares a strategy to tackle the challenges of online reputation management.

 

Right from setting up your online reputation management (ORM) protocol to becoming proactive about getting reviews, there's more to discover.

 
There's no need to explain the importance of reputation for businesses. The good word of your customers, potential or existing, is the best promotion tool you have. Meanwhile, scandals and criticism can ruin companies. Reputation becomes even more important during the times of crisis when emotions are heightened and any mistake can lead to a full-blown scandal. 
The internet really just amplified the importance of reputation: news and rumours travel fast, but on social media, they travel even faster (and reach more people). Who among us hasn't checked the reviews before purchasing a product or hasn't checked out a brand after seeing a friend praising it on social media?  No matter the size of your business, people are talking about you online, sharing their opinion on social media or leaving a review on Yelp and the likes of it.  
It would be wrong to think about online reputation as something separate from your "real-world" or offline reputation: with three billion social media users and counting your online reputation is simply your reputation, it affects purchasing decisions both online and offline.  
For example, Gillette's polarizing campaign "The Best Men Can Be" gathered a lot of negative feedback (as well as some positive). Social media users publicly denounced the company and promised to stop buying Gillette razors. That wasn't the first time a social media scandal led to calls for a boycott of the company, Nike and Uber being other notable examples.  
Goodbye Gillette. Hello Schick #GilletteAd pic.twitter.com/AfcFE5efNq

— warroom (@warroom) January 15, 2019
Besides the obvious need to track your reputation in order to prevent PR crises, monitoring your reputation enables you to discover valuable customer insights. Once you start paying close attention to your reviews and mentions online, you'll learn what people love about your product, what they think you could improve, and what influences their decisions the most.  
All this makes reputation management more relevant than ever. You simply can't ignore online conversations around your brand if you want to have a successful business. Luckily, the digital world gives us a lot more tactics and tools to monitor and actively improve our reputation than the offline world ever could. This article covers online reputation management step by step, giving you specific guidelines to follow.  
How to manage your reputation 
online
Most businesses already conduct some type of online reputation management (ORM), for example, answering customers' comments and posts where they were tagged. But to make your reputation crisis-proof, you need a robust workflow, and that's what this article is all about. You can use these steps to revise your existing ORM workflow or build a new one from scratch. 
Step one: Set up your ORM protocol
Before you even start going through your online reviews, you need to establish some guidelines. These will help you and your team to know when to respond to reviews, do it appropriately and quickly, and know the best way to act if there's a threat of a reputation crisis. This protocol can be as thorough as you like depending on how much you are synced with your team, but here are some questions to answer to figure out the guidelines: 
How fast should you answer? 

Obviously, the quicker your response, the better, but it's a good practice to establish the minimum response time required for your team members.

 

How transparent are you willing to be?

 This will help you determine if you want to go into all the nuances when responding to a customer or simply reassure them that you're working on the issue. The recent trends prove that transparency is very much appreciated by customers. 

 

What tone of voice should you use? 

This, of course, will depend on your brand. Should you be cordial or professional and straight-to-the-point? Can you make jokes? Oftentimes a funny response to a complaint can go viral. For example,

Oatly

 

is one of the brands that heavily uses negative reviews in its marketing putting an ironic spin on them. But would it fit your brand's image?

 

Who will be the spokesperson(s) in case of a crisis?

If the need arises, who will be giving the official statements on behalf of your brand? Is it the CEO, or the PR manager? Again, you can decide on the answer based on your company's image — if you're trying to build authentic relationships with customers and/or have a charismatic leader, it's only logical that your CEO will do the talking. 

 

Should you automate your responses? 

Automation cuts your response time to seconds and allows you to save on staff, but can you be sure it won't anger your customers? In the example below, the customer grew frustrated after trying to solve their problem on Twitter and getting the same scripted message from Amazon.

 
@amazonIN you guys should stop using @Sprinklr because they are relying without understanding my actual problem. Bots are only good to an extend. Hope you understand good customer service!

— Karen Das (@menezeskaren) April 12, 2020
Should you always respond? 

Some brands take their pride in the "always respond rule", and for smaller brands, it's actually a must — the more engagement you get, the higher your brand awareness, especially on social media. But once you start getting a ton of mentions at once, you might need to start prioritizing. Besides, sometimes negative reviews can just become trolling — and if there's one rule you need to learn on the Internet, it's "Don't feed the trolls". 

 
By answering the questions, you should have a clear outline of dos and don'ts for your social media, community, and PR managers. 
Step two: Choose and set up a monitoring tool
You could try tracking your online reviews and mentions manually, but without a specialized tool, it's practically impossible. Online reputation management tools enable you to find mentions of your company on social media, in the news, and on review aggregator websites. There is an array of monitoring tools for different needs and budgets, such as Awario, Brandwatch, Reputology, and others. How do you choose the right one? 
As with the previous step, there are some questions you could ask yourself and your team to decide which tool to settle on: 
Platforms it covers. 

Of course, when we are doing online reputation management, the more feedback we find, the better. But for some businesses specific websites or social media platforms are crucial: for example, TripAdvisor for tourist guide companies or Instagram for clothing brands. 

 

Sentiment analysis.

 Sentiment analysis is one of the core features in ORM. It helps you focus on dealing with negative reviews first and see the overall share of negative and positive mentions of your brand. 

 

Special features. 

Are there any particular requirements that your team might have? Do you need influencer analytics to quickly prioritize reviews with the biggest reach first? Or do you maybe need a tool that could easily be integrated with your CRM/task manager? 

 

Pricing. 

Reputation management tools vary greatly in pricing going from Enterprise-level analytical powerhouses that cost thousands of dollars, to much more affordable options for mid- and small-sized businesses. Make sure the core features you're looking for are available in the plan you're ready to pay for!

 
Most tools offer either free trials or demos to get you acquainted with them, so you can investigate before you are ready to invest. 
Once you settle on a tool, you need to set it up to start monitoring. You can monitor your brand name, the name of your products, the names of key public figures in your company. Don't forget to include common misspellings of these words and phrases – it's a common mistake that brands make when monitoring their reputation which results in missing a lot of feedback. 
Most tools allow you to choose some filters for your monitoring efforts: to find reviews only in a certain language, from certain countries or platforms.  
If there's a topic that causes particular concern for your reputation (for example, Shell and oil spillage), you can create a separate monitoring alert for it using a Boolean search mode.  
Most reputation management tools have a notification settings tab where you can choose when and how you want to receive notifications. 
Now that you're finished with your setup, it's time to check your online reputation! 
Step three: Check sentiment analytics and mention spikes
The first thing to do every time you go to your online reputation management tool is to look at the dashboard. This is typically where all your analytics are visualized so you can notice if something is out of the ordinary right away.  
First, look at your overall sentiment and see the shares of positive and negative mentions. This will give you an understanding of your overall reputation. You can select different time frames to get a closer look at a certain moment in your company's history, or vice versa choose as big of a time frame as you want to get a historical perspective.  
Other important graphs here are the number and reach of mentions, specifically, sudden spikes in it. A sudden spike in the number of mentions means that a lot of people are talking about you (hopefully, for a good reason) and a sudden spike in reach can also indicate that some influential account or website mentioned your brand. A lot of stories nowadays emerge on social media and paying attention to spikes allows you to get on top of the story right away.  
Step four: Deal with the social media mentions
Now that you're sure that there are no reputation crises unfurling at the moment, it's time to deal with individual mentions. I suggest focusing on social media first since it's the media with the biggest "sense of urgency", that is, the medium where people expect you to answer the quickest. According to the study by The Social Habit, 42% of social media users expect a brand to respond in 60 minutes or less.  
Most tools have some kind of a feed that gives you access to individual mentions. For now, filter out everything but the mentions from social media platforms: we will deal with the rest a bit later.  
Usually, social media mentions are sorted by date with the newest mentions displayed first. You can filter them to see negative mentions only to make sure you respond to the unhappy customers first, and then take a look at the neutral and positive mentions, thanking users and sharing favorable posts. Testimonials are an extremely powerful way to promote your brand, so don't neglect the positive reviews you get, use them. 
The mentions, both positive and negative, can be a great source of customer insights as well. Pay attention to constructive feedback, you can even tag them to come back to them later or share them with your colleagues. 
Step five: Check review sites
Now that social media are dealt with, let's move on to other types of review platforms: Google My Business, Yelp, TripAdvisor, Amazon, and any industry-specific platforms you might come across.  
To find these reviews, do the opposite of what we did in the previous step: filter out all the social media mentions as well as the news. Some tools like Awario even offer a whitelist feature which is used to prioritize certain domains — this could come in handy if you want to make sure you're getting mentions from specific websites popular in your industry. 
Most websites allow you to respond to reviews once you verify your brand's account — as with social media, start with the negative ones. You can also share the positive reviews on your website and social media through plugins or screenshots. 
If you allow reviews on your own website (if you're running an eCommerce business, for example), now is a good time to go through them as well. 
Step six: Check mentions from the media 
Granted you haven't noticed a sudden change in the sentiment or number of mentions at the third step, media outlets and blogs can wait until you've dealt with social reviews. Of course, if you're in the midst of a PR scandal, the news becomes a much more important source. Also, these steps could be tackled by different teams – social and reviews sites can be taken care of by community managers and news and blogs can be handled by the PR professionals. Nevertheless, they will still be using the same online reputation management tool. 
Filter out everything but mentions from news and blogs. Then the workflow is pretty much the same: check the negative articles first, then the rest. You can reach out to bloggers and journalists to try to swing their opinion in case of negative coverage or thank them and possibly build lasting relationships.  
Step seven: Become proactive about getting reviews
Some communication specialists may treat reviews as a headache: the truth is people are much more likely to leave negative reviews than positive ones. This discrepancy can create a feeling of despair when it comes to online reputation management, but this only means that you need to become more proactive about getting reviews from your customers. 
The secret to getting more reviews is asking for them! You need to set up a consistent system of encouraging your customers to leave reviews on social media and review platforms. You can do it manually or use automation tools (Buffer, Mailchimp, Delighted) to schedule social media posts and emails encouraging users to leave reviews and add review-requests plugins to your website. Resharing positive reviews on social may also encourage other users to post praises to your business. You can even run a social media contest focusing on positive reviews as the main challenge for your followers. Get creative! 
To sum up
With proper preparations, online reputation management becomes a piece of cake. Once you have clear guidelines in place (which can be perfected over time) and set up a reputation management tool, there should be no trouble for you to make your reputation crisis-proof. 
Aleh Barysevich is Founder and CMO at SEO PowerSuite and Awario.
The post Online reputation management: Seven steps to success appeared first on Search Engine Watch.
How do I increase my close rate and speed up the sales cycle?
Trust.
There's really no need to bury the lede here. I won't waste our time with a long anecdote or some analogous intro filled with buzzwords and sales jargon.
The solution is truly simple.
The faster you can build trust with your prospects and buyers — the more sales you'll close, and the less time you'll spend answering the same questions about your products and services, over and over again.
So, the follow up question is this: How can I build trust faster with my prospective buyers?
Just think about it as a consumer yourself. What brands have earned your trust, and why? What did that company do or say to make you feel confident in your decision to buy — before, during, and even after your purchase?
At IMPACT, we coach our clients to build this long-term trust with their customers and prospects through a proven digital sales and marketing philosophy.
Using They Ask, You Answer as our playbook, we teach organizational leaders to step into the shoes of their buyers.
What concerns, problems, and challenges do they have? What questions do they need answered in order to build trust and make an informed buying decision?
How are you answering these questions and sharing that knowledge with prospective buyers in every stage of the buying process?
While the solution might be simple, it takes time to develop an honest and transparent sales and marketing strategy focused on educating your buyers.
Whether you're in sales, business development, or customer service, building trust quickly begins and ends with educational content — in the form of blog articles and videos.
If you're looking to build trust faster with your prospective buyers, follow the steps below for effectively creating, organizing, tracking, and using informative content throughout the sales process.
Think about the following five questions. Can you answer these with your current sales and marketing strategy?
How are you helping to create content within your organization?
Is that content organized and easy for buyers to find?
How are you tracking the way buyers interact with the content on your website?
How are you using that content in the sales process?
How are you using personalized video to share your content directly with prospects?
How are you helping to create content within your organization?
Consumer research shows us, on average, 70% of the buying decision is already made before a prospect even speaks to a company.
If we know that to be true, think about where your buyer's are finding their information to build up that 70% knowledge base.
How much faster could you establish trust with a prospect if that educational material was coming directly from your company?
As a sales rep, no one understands the concerns and questions of your potential buyers better than you.
You hear these questions in daily exploratory calls, in-home visits, email exchanges, and good old fashioned networking opportunities at events and trade shows.
Share this knowledge with your marketing team and help them create educational content that calms concerns and answers the questions you hear every day.
Where should I start with creating content?
Sit down with your organization's content manager and get involved in the content development process. Spend at least one hour a month brainstorming and working directly with this content writer.
Use this time wisely and imagine your writer is the most important prospect you'll meet with all month.
Start with the most common questions, which will ultimately be rooted in The Big 5 topic buckets of price, problems, comparisons, reviews, and best in class.
Each subsequent month you should meet to discuss the most recent questions you have been asked by prospective buyers. Are there new questions and therefore new topics to cover and include in the content calendar? Do older pieces of content need to updated?
Is that content organized and easy for your sales team to find?
Now that you're working with your marketing team and helping to produce educational content that is honest and unbiased, do you know how to find those articles and videos when you need them?
Organizing this content on your website in a learning center is extremely important for your customers, prospects, and general site visitors — and perhaps even more importantly, for your entire sales team.
A great learning center makes it easy for visitors to find content that will answer their questions. Filters and searches can be integrated into the functionality, allowing users to easily jump to the content they're looking for.
Along with a catalogued learning center, your team can create an internal repository spreadsheet, organized by categories such as publication date, topic, specific product or service offering, and a link to the respective article or video.
If you're looking for a template, you can always use your marketing team's content calendar as a repository document. This will allow the sales team to track and organize all the most recent content, and better understand what topics are coming down the pike.
Here are some great content calendar templates to get started.
Where should I start with organizing content?
Work with your marketing team and content writer to create an organized Excel spreadsheet or Google sheet. Include links to all the educational content on your website so your entire sales team can easily access this information as soon as they need it.
How are you tracking the way buyers interact with the content on your website?
If you're working with marketing to help create educational content and you have an organized repository of articles and videos that are easily accessible — you're off to a great start.
Before you begin sharing this great content with prospects in the sales process, do you know how those prospects are interacting with the content on your website? Can you see the website and landing page history of these potential buyers — which blog articles they have read and videos they have watched?
If you want to have a deeper understanding of your potential buyers, use a robust CRM (customer relationship management) tool to track these engagements for actionable, lead intelligence.
Tools like HubSpot allow you to better understand a prospect's specific needs.
If they're reading articles about a particular product, you know you can focus your conversations and learning material around those product reviews, problems, and prices — tailoring your communication to their unique concerns.
When we learn how our buyers are interacting with our articles, videos, webinars, and ebooks — our sales teams can better prepare before interacting with each prospective buyer.
Where should I start with tracking content?
Is your content helping your company make money? If you struggle to answer this question, start by reading this playbook: "Get the Most Out of Digital Sales & Marketing Technology (& measure ROI)"
Schedule a meeting with your marketing team to discuss your marketing automation and CRM capabilities. Are you getting the most out of the tools you're using now?
If you're using HubSpot, but not sure where to get started, schedule a HubSpot CRM training with your sales and marketing teams to establish a culture of understanding your buyer's behaviors.
How are you using that content in the buying process? (Hint: assignment selling is the key)
Now that you have high-quality content that answers your prospect's questions, how can you use these educational articles to help build trust?
Remember that every email sent out by your sales team, and any communication with a prospective buyer, is a teaching opportunity. Intentionally using these articles to educate customers and prospects before you ever pick up a phone — that is what we call assignment selling.
Sharing this educational content before you speak with a prospect will help you be seen as a teacher first and a sales person second.
Now that you can track a prospective buyer's history on your website, you can identify the specific products and services they are interested in.
When you reach out to that prospect directly, you have the ability to help resolve their major concerns so they are much more prepared for a sales appointment.
Imagine how much less time you would spend answering those common questions if a prospective customer already had the knowledge they needed to make an informed buying decision?
What if they read all those articles you helped create about the problems, reviews, and product comparisons — before you spoke with them?
By sharing content and educating prospects in the buying process you can spend more time teaching before the appointment, and less time convincing during the meeting.
Not only does sharing this educational content with prospects help speed up the sale, but it will also improve your average closing rate.
Marcus Sheridan shares proof of these increased closing rates in They Ask, You Answer. When he began tracking the way visitors were interacting with his website River Pools and Spas, he noticed something interesting about the number 30.
When a prospective customer who requested a sales call had read 30 pages or more on his website, Marcus found his closing rate to be an average of 80%.
Compare that to the prospects who had requested a sales call and read less than 30 pages, where his closing rate dropped all the way down to 25%.
In addition to learning about products and services, these prospects have also come to know Marcus and his company. They've gotten to know the voice and tone of the brand, and this leads them to know and trust the company before they buy.
Marcus' research proves that knowledge and education are powerful tools for the sales process. Sharing this knowledge with your prospects during the buyer's journey, through your content and videos, can help you dramatically improve your closing rates.
Where should I start with using content in the buying process?
Create a plan to educate your prospect before and after the initial sales call. What content did they consume on your site before filling out a form or clicking "request a quote?"
Share additional resources with them about those topics to help them prepare for your call.
After the call, follow up with additional educational resources rather than sending those standard salesy emails like "Just checking in. Let me know if you have any questions." Instead, include a few links to specific articles and videos on your website that will continue to educate and inform your potential buyer.
🔎Check out this article: "5 examples of assignment selling in action"
How are you using personalized video to share your content directly with prospects?
As IMPACT's Video for Sales expert Myriah Anderson likes to say "video isn't just a tool for marketers anymore."
When it comes to building trust quickly with your prospective buyers, there's nothing quite as effective as the sales team using personalized videos.
93% of all communication is nonverbal. That means if we jump on an audio-only call with a prospect before meeting them, we're introducing ourselves with only 7% of our communicating ability. We're trying to win over their trust, and yet we're only operating at 7% capacity. So how do we improve our odds?
What if we introduced ourselves to prospects with 100% of our communicating capacity? When people hear us AND see us, they know us and start to trust us. Using one-to-one personalized videos to communicate with prospects will help you dramatically increase the odds of building trust quickly.
And we're not talking about Spielberg-quality videos with high-production value.
You don't need expensive video equipment, high-tech lighting, and a personal makeup artist to shoot effective sales videos. Imagine you're recreating an in-person conversation and you're speaking directly to one person. In fact, it can actually be more effective to use your computer's webcam or even your phone to produce these videos.
There are great software tools like Vidyard that allow you to record videos and share them directly into your emails. You can even record a video that includes a unique GIF image, along with a specific URL to your video message, followed by a custom title and message.
Where should I start with personalized video?
Before you start typing out your next email to a prospective buyer, think about how much more impactful your message would be coming as a personalized video. You can get started for free using Vidyard's simple software solution — and share that custom video in your email.
Here are a few helpful tips to use when including one-to-one videos in your sales emails.
Use "Video" in the subject line ("Mark, I made this short video message for you")
Let your viewers know the length of the video
Spark the viewer's interest with the lead for your video
Get creative with your video thumbnail
Include links to your website content that will educate the prospect further
🔎Learn more about personalized video and when to use it: "1-to-1 video vs. 1-to-many video: When to use each in your sales process [+video]."
Playing the long game to build trust faster
In order to increase your company's close rates and shorten the sales cycle, go back and think about the brands that have earned your trust. What brand's do you interact with that give you the confidence needed to make an informed buying decision?
Put yourself in the customer's shoes and create a step-by-step plan for your sales team that will help you build trust faster. Focus on educational content and use this guide to effectively create, organize, track, and utilize informative content throughout the sales process.
Take the time to plan out this process with your marketing and sales teams, understanding that the end-goal is to build trust faster with your customers.
This long-term strategy will ultimately result in more knowledgeable customers, shorter sales cycles, and higher closing rates.
8 Virtual Team Activities That Go Beyond Happy Hours
We've talked a lot about how important team building is in a remote working environment. That's why we decided to do a little research into some of the best virtual activities you can try with your team to boost morale and strengthen connectivity. But if you're anything like us, you're getting a little tired of the virtual happy hours. But even if it's something as simple as a new Slack channel dedicated to cute pet photos, there's sure to be at least one activity on this list for every team out there.  
Virtual Scavenger Hunt
Another great quarantine activity for you and your staff is a virtual scavenger hunt. Nothing says team building quite like a little friendly competition. Thanks to the new app Scavify, you can virtually participate in a series of fun challenges and problem-solving activities from wherever you are (which is hopefully, at home). Using a mobile app or browser, individuals or teams can log on to Scavify and complete tasks like snapping photos or videos, answering trivia questions, and more. According to their website, you can mix and match challenges that educate, encourage exploration, create interaction, increase team building, or align with anything else you want to achieve.
Virtual Book Club
Now more than ever, people want distractions from the crazy world we live in. And what better distraction than a good book? Encourage your remote staff to read for enjoyment by starting a virtual book club. Assign chapters and set up regular Zoom meetings to discuss what you've read so far. You could even combine your virtual book club with a virtual happy hour and enjoy a couple beverages while chatting about the latest novel. Pro Tip: Start off with shorter books. Not everyone is a speed reader and it gives group members a sense of accomplishment to be able to finish their book in a reasonable amount of time.
Netflix Party
Most of us are already spending a good portion of our time binge-watching Netflix shows and movies, so why not do it together? With the Netflix Party plugin, you can set up virtual watch parties with your coworkers and friends. It's only available on Chrome browsers, but it's completely free and easy to set up. Once you've got everything downloaded, Netflix Party lets you to link up with friends, synchronize video playback, and group chat all in one place. There's seriously no better way to host a virtual movie night or a weekly watch party. This is one virtual activity that everyone will enjoy.
Writing Prompts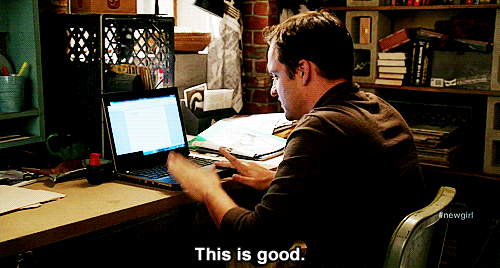 This virtual activity may sound like "homework" to some, but we find writing prompts to be a fun way to boost creativity among staff members. Settle on a frequency—weekly, daily, monthly, whatever—and start assigning unique writing prompts. The responses don't have to be a certain length or style, in fact, the less parameters you give the better! Then, once every week or so (depending on your frequency of prompts) schedule a Zoom meeting where everyone can share some of the things they've written. If you have the budget, a great way to start this would be to send all of your staff members new journals to write in.
#Random Slack Channel
If you don't have one already, this is the perfect time to create a new channel in your staff Slack for random community conversation. With social distancing and isolation, people need a place where they can talk to people about anything, anytime. Of course, with this being a "work" Slack, things will need to stay PG, but think of it as a virtual water cooler—somewhere people can share their thoughts or funny memes or better yet, cute animal photos. This is a great way to keep employees engaged and feeling like part of the team even when they can't see their coworkers day-to-day.
Tiny Campfire
As far as virtual activities go, this is probably one of the most creative ones we've seen. Tiny campfire is a program that runs literal tiny virtual campfires for remote teams. The experience comes with historic ghost stories, icebreaker games, competitions, and real s'more making! Before your event, each team member will receive a tiny campfire kit which includes a campfire-candle, wood matches, s'more ingredients and team-colors. This unique event is a great way to bring your employees together and who doesn't love getting a special package in the mail? Find out more here.
Virtual Fitness Challenge
Just because we are isolated doesn't mean we can't be active. In fact, it's never been more important for us to get up and get moving. That's why a virtual fitness challenge is a great activity for your staff. Not to mention, friendly competition is always a good motivator. There are several different kinds of virtual fitness challenges, but one we've found to be most effective is a step or distance challenge. Though, we can't go many places right now, we can still move around in our homes or take a solo walk or run outside. MoveSpring is a nifty app that allows you to connect fitness trackers to a virtual leaderboard so staff members can see their rankings. With a variety of challenges and fun incentives, MoveSpring really motivates your team to get moving.
Virtual Dance Party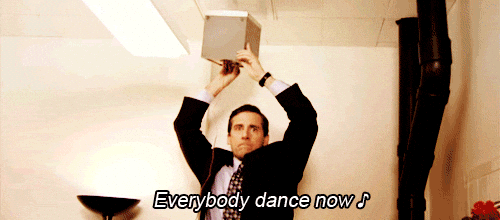 In the spirit of getting your team moving, another fun virtual activity is a dance party. This is probably one of the easiest activities as well as it doesn't require any software (other than maybe Zoom) and it can be as spontaneous as you like! Simply set a time and day for your party then have employees log on, start the music and encourage everyone to bust a move and get down for the duration of the tune. Make it even more interactive by allowing each staff member a chance to pick their favorite song.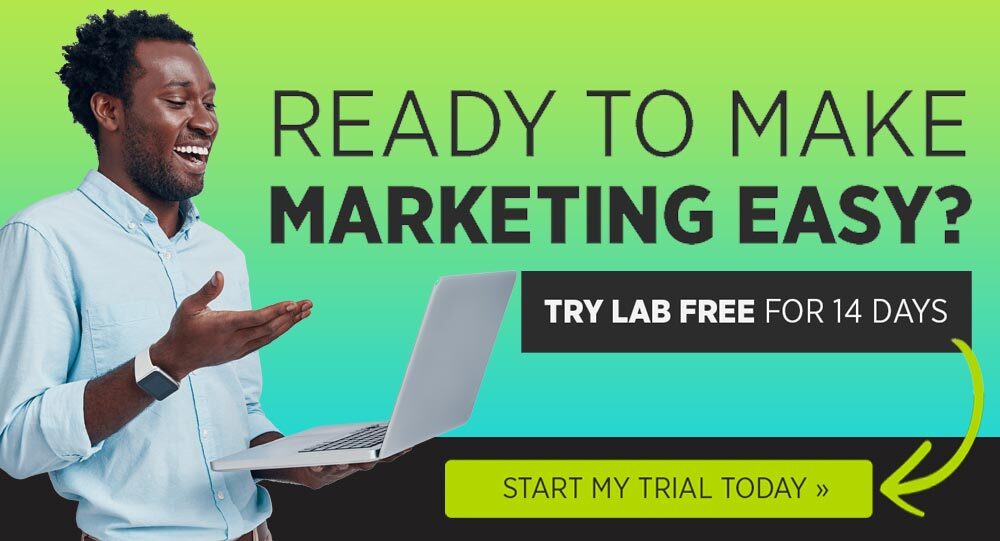 The post 8 Virtual Team Activities That Go Beyond Happy Hours appeared first on DigitalMarketer.