Top 13 Best Pokémon ROM Hacks
Pokémon games stand out as being one of the largest and most well-known fandom franchises.
It provides endless characters, possibilities, storylines, and games!
So, what is a Pokémon ROM Hack?
ROM hacks are video games that have been modified by fans to create an entirely new looking and improved version of a game. No need to confuse yourself between Pokémon ROM hacks and Pokémon GBA ROM hacks, they are all the same.
Grab your Pokeballs and your trainer hat! We have compiled a list for you of the best Pokémon ROM Hacks of all time!
The 13 Best Pokémon ROM Hacks of all time
1. Pokémon Mega Power
The game is a ROM hack of Emerald but features many distinct sprites and a brand-new story. In Mega Power, the character is on a quest to make the strongest Pokémon. To achieve this, your character has performed a lot of experiments.
Unfortunately, you are running out of funds. Not to worry! A mysterious financier comes to your rescue.
You go on an adventure, but suddenly you get an epiphany. Is your financier out for your quest for knowledge? Perhaps his money will be used to manipulate your strongest Pokémon creation?
The gameplay in Mega Power is remarkably like the original. Pokémon Mega Power does contain three new areas or Regions such as Ivara, Lander, and the Sevii Islands.
There are several Generation IV, V, VI, and VII Pokémon included in the game. It also boasts of having all the Mega Evolutions available in the game.
2. Pokémon Light Platinum
This one is a hack of Pokémon Ruby with edited graphics. In Light Platinum, you get to explore the Zhery Region while meeting and battling new rivals. Players can pit their skills against the region's awesome Gym Leaders, Elite Four, and the Champion. You can capture and train Pokémon from the Kanto, Johto, Hoenn, and Sinnoh Regions.
Be sure not to forget about the moves and items you can collect when you play this game. There are some special events that you can participate in the game as well as the Pokémon World Championship. Think of the Pokémon World Championship as the endgame content after you have dominated the Elite Four.
You can get an excellent twenty-plus hour playing Pokémon Light Platinum. That is some decent gameplay!
3. Pokémon Flora Sky
Pokémon Flora Sky is Pokémon Emerald, but with everything that you wish the original had!
There are more mountains, forests, caves, and a bunch more Pokémon in the game. There are 368 Pokémon to catch, each with animated sprites, new moves, new items, and a brand-new story.
This game is may is not perfect, but it grabbed some big-name attention. There are several things Game Freak and Nintendo have taken from this ROM hack for their next games in the series. This includes a progression system that does not require grinding.
To complete the story and progress through the areas appropriately, this hack makes you go on the form of a treasure hunt. It makes you see every nook and cranny of their upgraded Hoenn.
Every Pokémon is catchable, and some of the games' original encounter rates are reversed: It is easier to catch a Rotom in this game, but a fair bit harder to catch a Ralts.
A brighter color pallet and an easier story to follow as you play your ROM hacks place Pokémon Flora Sky on our list.
4. Pokémon Blazed Glazed
Pokémon Blazed Glazed is another hack of Emerald. This ROM hack is an improvement over the older version, which was Pokémon Glazed. The story is the same where your character has reached the age of maturity. You are given a Pokémon of your choice, and you start on your quest.
Unfortunately, the world is in chaos at that point, and you end up behaving to be the savior of both the real and Pokémon world.
There is also a Pikachu that is stalking you for revenge, but you can deal with that in the game. Considering that Blazed Glazed is an improvement or an update, the main features of Glazed is are there. These include choosing 5 Starters, different Regions to explore, as well as Dream World Pokémon.
There are quite a few new additions as well! There are added Pokémon from Generation IV to VI, new moves added from the different games, and different Pokémon added in different locations in the game. Some may spawn in the same location, and some added to the space.
There have also been some Pokémon moves that have been updated. This means that they do not learn their default moves in this hack. Quite a few worthwhile additions!
5. Pokémon Glazed
So, you may have noticed we already listed the game Pokémon Blazed Glazed. This next one, Pokémon Glazed, is the base of that game. While Blazed Glazed is somewhat of an improvement of this one, it is undeniable that Pokémon Glazed is still a fantastic ROM game.
You get the typical story of a boy coming into age and becoming a full-fledged Pokémon trainer. Unfortunately, the world seems to be ending, so you get to take part in saving it.
When it comes to the gameplay, you get to choose from five different starters. You can explore three Regions, such as Tunod, Johto, and Rankor. You also get to have Dream World Pokémon and a plethora of Legendaries to catch in the game.
Having the chance to battle trainers and Gym Leaders again is also a welcome feature so that you get more experience and money in the long run. Definitely a ROM game worth checking out.
6. Pokémon Theta Emerald EX
By now, we are coming to realize that Emerald is a popular game of choice for hacks!
Pokémon Theta Emerald EX is an updated version of Pokémon Theta Emerald. The story is somewhat the same, which is good, basic, and standard for any ROM hack available out there. This ROM hack does improve a lot of the aspects from the earlier versions.
There are over 700 Pokémon in this game compared to the 600 plus Pokémon in the past version. This also includes more abilities, TMs, HMs, and Mega Evolutions as well as Primal Revision. They also added the Fairy-type in the game and a new Repel mechanic.
There is also an added feature that is quite cool. You can run inside the buildings! This is a remarkably simple yet super useful feature.
7. Pokémon Mega Emerald X and Y Edition
This version of the game is finally complete. Pokémon Mega Emerald X and Y Edition is a hack of Pokémon Emerald but with fundamental elements from Pokémon X and Y. The story itself is a bit mundane, but it is the typical Pokémon adventure game that has its twists and turns. Most of the games and graphics are relatively the same.
The game still appears the same as Emerald, but the new Pokémon have their sprites edited for the game!
The game prides itself on having Pokémon from Generation I to VI, but not all of them. However, all the Legendary Pokémon from all those Generations are available in the game. You just need to trek through the different regions and areas to find and catch them.
Don't forget about the Mega Evolutions and Primal Pokémon available in the game. If you are looking to spend a bunch of hours into a variation of Emerald, then this is the one to go for!
8. Pokémon Liquid Crystal
If you felt a bit traumatized from Pokémon Dark Rising, then Pokémon Liquid Crystal will help to soothe your wounds.
It is bright, colorful, and you can play through this game at a very leisurely pace while progressing. To do so, however, would be to miss the point of this game completely.
This game allows you to revisit the Kanto and Johto regions as well as the orange islands. The game truly has an adventurer feel to it.
It will appear to be a duplicate of Gen 2 with Gen 3 graphics. However, this game serves as an apology to all the older fans, who could not keep their Pokémon as the games progressed from Gameboy Advance to Nintendo DS. That is a nice touch!
9. Pokémon Gaia
Pokémon Gaia is a ROM hack that used Fire Red as the base. The game contains somewhat of an intricate story. In the past, the old civilization worshiped gods, but earthquakes consumed the upper areas. Thousands of years later, you are now a rising Pokémon trainer being asked by Professor Redwood to help prevent another calamity of earthquakes, which will sink the Region of Orbetus.
The Pokémon come from the Regions of Kanto, Johto, Sinnoh, Unova, and Kalos. The moves and other aspects are inspired and utilized by Omega Ruby and Alpha Sapphire. Many different mechanics are used, such as the Mega Evolutions, Fairy-type, and underwater locations, to name a few.
You can also find several Hidden Grottoes and Secret Temples and use TMs repeatedly.
Gaia could pass off as a spin-off game if you truly put the work into it!
10. Pokémon Ultra Shiny Gold Sigma
Pokémon Ultra Shiny Gold Sigma is another ROM hack of Fire Red. Despite it being a hack of Fire Red, the elements and story are based on the classic Gold, Silver, and other aspects from Crystal. The story follows those games from Generation II, but there are some added plot points and other elements to the story.
You also have a Pokémon roster with over 800 of them from Generation I to VII!
The game has other features such as Mega Evolutions and the Miracle Exchange. A cool feature to mention is it removes the trading evolution. You can evolve a Pokémon normally without the act of trading them. EVs and IVs are also shown on the menu so that you can avoid complicated calculations.
Be sure to remember the day and night cycle, as well as having a dawn and afternoon time!
Are you looking to spend long hours catching a whole bunch of Pokémon? This is the game for you.
11. Pokémon Adventures Red Chapter
Red Chapter is part of the official Pokémon Adventure Collections. This ROM hack emerged third place three consecutive times in the Poke Community Hack of the Year contest from 2013 to 2015. It is also a hack of Pokémon Fire Red.
This follows the story of the Pokémon Adventure Manga. The game follows the Manga closely, containing most of the events. However, some events were changed to make them longer.
Since the game follows the manga closely, you do not get to choose your own starter Pokémon.
Good news, though! You will be able to get that later in the game.
This ROM hack features some cool things, including all Pokémon, are catchable, root fossil replacing old amber in the pewter museum, and blue and green making more appearance in the game. Additionally, maps were changed to reflect on Manga's appearance.
The graphics and display are updated compared to Fire Red, with customizable characters and levels up to 255.
The game also involves a day and night cycle, as other Pokémon games do. Try this game today when you are a big fan of the Pokémon Adventures manga.
12. Pokémon Dark Cry
Pokémon Dark Cry has a reasonably intricate story. You wake up and realize that you are lying in a cavern, and everything was highly contrasting. You see two individuals, remaining by a dim special raised area, discussing a "Shadow Plate." You go after your Pokémon, yet they are not there. At that point, you see a man with "R" on his shirt. You attempt to stop him, yet he strolls directly past you.
This man plays out an unusual custom. Afterward, there is a gigantic quake, and a goliath shadow approaches you. You wake up and acknowledge that this was just a dream. You take a gander at the clock and acknowledge you are late for getting your Pokémon. Later you come to understand that your dream is becoming a reality. Creepy right?
The Pokémon Dark Cry features; new region, TrionPokePaper, daily news source, side quests, and mini-games automatic trainer, level cap increase, and many more.
This Gameboy advanced hack of the Pokémon Fire Red, according to users, is said to possess near-perfect gameplay. It also contains good mapping and amazing scripting.
13. Pokémon Ash Gray
This one is a hack of Fire Red, and the story follows the very first season of the Pokémon anime. You control Ash Ketchum, and if you are a big fan of the series, you will notice that the opening pretty much mirrors episode 1. Ash wakes up late and fails to get his Pokémon and ends up having Pikachu.
Embark on a quest to follow the story as it unfolds. As a bonus, they even added parts of some of the movies into the game.
You can get all the Pokémon that Ash got during his run in the series. However, you are not restricted in using those Pokémon. It is still a ROM hack, which means that you can get some Pokémon that you would want. You do get some Pokémon when the plot progresses, but you do not have to use them.
Considering this is based on the series, the Pokémon you can get is limited to the series. This means no features such as Mega Evolution and other Pokémon that have not appeared in the series.
This makes the gameplay more of a standard Pokémon game. They also removed the HM's. That means you can use items to do HM moves.
If you are a big fan of the anime, then this hack is exactly right for you.
Wrapping Up the ROM's
There are so many different Pokémon ROM games to choose from; it is impossible to pick only one. We hope that this list helped you narrow down the best ones to try!
This list has ROM hacks that have good stories, good gameplay, good Pokémon rosters, and more!
Which will you try first? The possibilities are endless, and as new ROM games will be created, there will be even more to check out!
After all, nothing is better than fans being so passionate about their games that they create versions of their own.
Where Can I Get these ROM Hack Games?
There are other locations to snag these from, but here are a few to check out!
The post Top 13 Best Pokémon ROM Hacks appeared first on Your Money Geek.
Free Social Security Tool for Optimal Benefit Claiming Strategy
Update: The free Open Social Security tool has been updated to include a new "heat map" visualization that illustrates the relative values of claiming Social Security at different ages. Details here. Here is a sample graph for a couple with similar income histories and the same age:
For this situation, we see that the worst expected outcomes would occur if both individuals claimed really early. The best expected outcomes occur when one claims relatively early and the other claims relatively late.
Original post: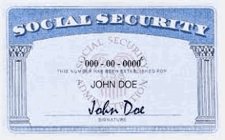 When to start claiming Social Security to maximize your potential benefit can be a complicated question, especially for couples. There are multiple paid services that will run the numbers for you, including Social Security Solutions (aka SS Analyzer) and Maximize My Social Security, which cost between $20 and $250 depending on included features.
Mike Piper of Oblivious Investor has created a free, open-source calculator called Open Social Security. To use the calculator, you will need to your Primary Insurance Amount (PIA). This amount depends on your future income, so I would first consult this other free Social Security benefit estimator tool to more easily estimate your PIA. I believe the value you see at SSA.gov assumes that you will keep working at your historical average income until your claiming age (which won't be the case for us).
Here are our results as a couple, assuming we were the same age (we are close) and with my expected benefit being slightly higher than hers:
The strategy that maximizes the total dollars you can be expected to spend over your lifetimes is as follows:

You file for your retirement benefit to begin 12/2047, at age 70 and 0 months.
Your spouse files for his/her retirement benefit to begin 4/2040, at age 62 and 4 months.

The present value of this proposed solution would be $657,749.
Basically, the tool says that my wife should apply as soon as possible, while I should claim as late as possible. I believe this is because this scenario allows us claim at least some income starting from 62, and if I die first after that, my wife would still be able to "upgrade" to my higher benefit.
The tool might take some time to run the calculations, depending on your browser. You can learn more and provide feedback at Bogleheads and Github.
I am not a Social Security expert, and am not qualified to speak to the accuracy of the results. However, Mr. Piper is the author of the highly-rated book Social Security Made Simple, has a history of doing thorough work, and the tool has been around a while now. If I were close to 62, I would probably also use the paid services for a second and third opinion. Why? Spending $100 now could save you many thousands in the future.
The best thing about this free tool is that it can introduce a lot of people to ideas that they would have not otherwise considered. Even if it lacks every bell or whistle, being free means it can help more people. Many spouses wouldn't think of having one claim as early as possible (age 62), and then have the other claim as late as possible (age 70). It's not common sense unless you understand the inner workings of Social Security.


"The editorial content here is not provided by any of the companies mentioned, and has not been reviewed, approved or otherwise endorsed by any of these entities. Opinions expressed here are the author's alone. This email may contain links through which we are compensated when you click on or are approved for offers."


Free Social Security Tool for Optimal Benefit Claiming Strategy from My Money Blog.
---
Copyright © 2019 MyMoneyBlog.com. All Rights Reserved. Do not re-syndicate without permission.
How to Update Address in Aadhaar without Documents
Have you recently shifted to a new city or got married, but you don't have any proof of address?  Do you want to update your address in Aadhaar but do not have documents? Don't worry, the Unique Identification Authority of India (UIDAI) provides you with the facility of updating your address in Aadhaar online even without submitting the documents. It can be done in simple steps as all you need is to take help from an Address Verifier and by raising a request online for an 'Address Validation Letter'. An 'Address Verifier' can be a family member, relative, friend, or landlord who is willing to let you use his/her address as proof.
Read on to know how you can do the same in detail below.
Who can Update the Address in Aadhaar without Documents?
If you are someone who has recently shifted your residence to a new city or got married and shifted to your husband's home, you can now easily update your address in Aadhaar even without submitting any documents using this online facility of Aadhaar Validation Letter.
Steps to Update Address in Aadhaar Card without Documents
 To update the address in Aadhaar Card without documents, you need to follow the steps mentioned below:

Step 1: Visit the official website of UIDAI  i.e.  https://uidai.gov.in/
 Step 2: You need to click on the 'Address Validation Letter' under 'My Aadhaar' menu
Step 3: You will be redirected to a new page  'Request for Address Validation Letter'
Step 4: Now,  you have to enter your valid 12-digit Aadhaar number or 16-digit Virtual ID

Step 5: Enter the 'Captcha Code' for verification and click on 'Send OTP' button
Step 6: Enter the 6-digit OTP sent to your registered number or 8-digit TOTP and then click on the 'Login' button
Step 7: Once done, you need to share the 'Verifier Details' i.e, enter your 'Address Verifier's Aadhaar number'
Step 8: An SMS will be sent to your verifier with a link on his/her registered mobile number to give consent for the update
Step 9: Once the verifier clicks on the link and he/she receives another SMS for the verification of OTP
Step 10: Enter the OTP sent on the registered mobile number and captcha code for verification

Step 11: Once it is verified, you will now get a Service Request Number (SRN)  through an SMS
Step 12: Now, log in with 'SRN', preview address, edit local language (if required).  Tick mark the declaration and then click on the 'Submit' button
Edit the address in the local language and click on the 'Save' button
Step 13: Now tick against the declaration and 'Submit' your request


Step 14: You will now receive the 'Address Validation Letter' with the 'Secret Code' sent to the verifier's address via post
Step 15: You will have to revisit the 'SSUP' (UIDAI) website and click on the 'Proceed to Update Address' link
Step 16: Once again login with Aadhaar and select 'Update Address via Secret Code' option
Step 16: You have to enter the 'Secret Code'. Once done, preview the new address and click on the 'Submit' button
For your better understanding, let us try to understand the entire process with the help of an example:
Consider you (Person X) are someone who recently shifted from Mumbai to Delhi. You urgently want to update your current address on your Aadhaar card, but you don't have any valid documents.
In such a case you can contact your friend/relative/employer (Person Y) or anyone who has a valid Aadhaar Card to become your Address Verifier. Now, Person B has to only provide his Aadhaar number and only his address will be automatically collected from UIDAI's database.
Please take a look at the image below to know the process that Person B can help Person A to get his/er address updated:
Note: In the above-mentioned image step 2 is all about verifier and steps 1, 3, and 4 are about the resident who wants to get his/her address updated.
How to Check Aadhaar Address Update Status without Documents?
 You can check Aadhaar Address Update Status without documents by following the steps mentioned below:
Step 1: Go to https://ssup.uidai.gov.in/checkSSUPStatus/checkupdatestatus
Step 2: Enter your 12-digit Aadhaar Number


 Step 3: Enter URN or SRN
Step 4: Enter the 'Captcha Verification' Code
Step 5: Click on the 'Check Status' button
Step 6: You Aadhaar Update status will now reflect on your screen
Things to Keep in Mind while Updating Address without Documents
The process involves an application by the applicant, approval/consent by the verifier, final submission by the applicant and use of secret code to complete the process
You can update your address multiple times in Aadhaar Card, but your address must be the same in which you are currently residing in
Service Request Number (SRN) is generated when you initiate an Aadhaar Address Update request through the validation letter and Update Request Number (URN) is a 14-digit number which you get once you successfully complete the process of online address update and the same is sent via SMS to your number
The validation letter with secret code is sent to you at the verifier's address
You will receive your updated Aadhaar letter on the updated address or you can also download from https://eaadhaar.uidai.gov.in/#/ 
Your mobile number and your verifier's mobile number must be registered with Aadhaar Card
You will not be able to edit the verifier's name as it is pre-filled under the c/o field
You will receive the letter within 30 working days from the date of raising the request
Security Concerns for the Aadhaar Address Verifier
In case you are an Aadhaar Address Verifier, it is quite obvious that you would be concerned about your demographic and biometric details. UIDAI has taken care about it and none of your details would be shared with the resident apart from the address. All your demographic and biometric details would be safe and secure. Under this process, no other data of any verifier would be used and updated into the resident's Aadhaar. So, if a trusted person in your knowledge is in need of an address update, you can provide it easier to that person. In case you fail to give consent within the set time frame then you will have to start the process once again.
Conclusion
An Aadhaar card is considered as one of the important documents that act as a proof of identity (POI) as well as Proof of Address (POA). It contains all your demographic details including your residential address which makes it mandatory for you to have an updated address in your Aadhaar card. It can be done with the convenience of your home through the online process and now even with the option of not submitting your documents.
The post How to Update Address in Aadhaar without Documents appeared first on Compare & Apply Loans & Credit Cards in India- Paisabazaar.com.
Can The PPP Loan Affect Your Credit Score?
(The following is a transcription from a video my real estate agent, Jake Blount, and I recorded. Please excuse any typos or errors.)
Can the Paycheck Protection Program (PPP) Loan negatively affect your credit score?
And, can it prevent you from getting approved for a mortgage?
It seems the answer is yes.
I wanted to understand this better. So, I sat down with my real estate agent, Jake Blount, to discuss how to work through this if you got the PPP loan and are trying to get a mortgage (or other loan).
We will be providing some information that just may help you avoid your credit score being affected negatively by the PPP loan, and help you get that loan approved.
We welcome you to view our discussion with our SeedTime community, here:
Below is a the transcript from our conversation:
The PPP Loan
Bob Lotich: I have my friend and real estate and Jake here and we were chatting the other day and I got the PPP loan and he said, "Hey, fun fact about the PPP loan, it can prevent you from getting a mortgage." And so I want to hear all about this. I want to hear what this situation is because I don't think anybody knows about this. I haven't heard about this at all. Tell me what the deal is like, what happened? What was the story here? Where are we?
It Can Prevent You From Getting A Mortgage
Jake Blount: Basically it wasn't a client, it was actually myself. That makes it closer to home, more personal. Basically we had been planning on buying a new house for a while and renting out our current house to try to build up some rental income and kind of rental properties. And house had on the market on our street for a while and we finally were like, okay, I think this is the time it's been on for a while. And so we were going to start to kind of go down that path. And so we're like, great, we got our taxes done. Little bit of a rough start from the beginning of coronavirus, but we were able to get the PPP, which brings us to why we're kind of talking about this now in the first place. Get the PPP in May, May 5th. It was the first round of getting it. Great. We got it in my bank account. I had lost a couple deals.
Bob Lotich: Got some money. Yay!
Jake Blount: Yeah, got some money. Cha-ching. Had a couple of deals fall through, so it was perfect. It got me right through the time to when some of those deals started coming back again. I had a couple of deals that were ready to close. I'm feeling good. It's time to move forward with this purchase. And so we got our taxes done. Now it's time to talk to the lender. Let's get the mortgage. Verbally I talked on the phone what our income was, where we're at, what we're planning on doing. He's like, "Great. "You will qualify for this no problem. Great." All right, pumped. He was like, "All right, well, we're going to do this thing. Let me look at your credit report." Pull his credit report. He's like, okay, this is fine. You know, a little $35 a month credit card, no big deal. And then he's like, "What is this $750 a month loan?" And I was like, "Wait, what?" He's like, "What is this maxed out $750 a month loan?" I was like, "Ah, I don't have a maxed out 700. What are you talking about?" My first thought is somebody has frauded us.
Is Fraud The Issue?
Bob Lotich: Stolen my identity or something.
Jake Blount: Yeah, so that's the first thing I say is, "I think someone has stolen my identity." And he was like, "It's happened before. We got to figure this out." And I was like, "Where's it at?" He's like, "It's at Pinnacle Bank." And I'm like, "Pinnacle Financial Partners, that's who I bank with." And I was like, "Wait, I bank there." I'm like, "Somebody stole my identity and had the audacity to pull a huge loan in my name."
Bob Lotich: At your bank.
Jake Blount: At my bank. And so I'm totally following this whole thing of fraud or whatever, thinking that that was what's happening. Because I'm all in thinking, I'm not thinking about the Paycheck Protection Program, which is it ended up being was the Paycheck Protection Loan was that loan because it was at the time a two year payback period. If you're talking about a $15,000 loan with a two year payback period, so it was this massive debt on my account and totally.
Bob Lotich: Unexpected. You didn't know it was there.
Jake Blount: Unexpected.
Is The PPP Loan Actually A Loan?
Bob Lotich: Well, and everybody gets a PPP loan because you don't really view it as a loan because it's forgivable and everybody I assume is going through it thinking, I'm going to get the forgiveness and it doesn't exist as a loan.
Jake Blount: Or it did. Yeah. And so I called my banker and that was the first thing I asked him. I'm like, "Hey, what is this deal? What is going on?" And he starts laughing. I'm like, "Why are you laughing at me? I'm going through a bad time here. And you're going to laugh at me." And he said, he was like, "I've had this phone call five times this week already." I'm like, "Really?" I was like, "What's going on?" He's like, well, as you've kind of explained some of the previous videos, the Paycheck Protection Program it changes every couple weeks they have a new thing because I'm guessing that businesses are coming back and saying, "Hey, this isn't working for us." And they want it to be helpful because that's the purpose of the loan. That's when I went on a research binger and I think this is where Bob and I, we share a common brotherhood, research.
Bob Lotich: Research. Yeah, yeah, for sure.
Jake Blount: I started reading about it and basically that's when I kind of started finding out that it was supposedly, most small business association loans are not personal or they're not personally guaranteed, but they are reported to the credit bureaus.
Bob Lotich: Credit bureaus.
Jake Blount: Yeah. Yeah. And this one was supposedly not going to be that way because it was this forgivable loan. It had a weird kind of payback period. That was the original intent of the loan. But then they were actually not even supposed to report it at all, but now they're reporting it to personal credit and loan.
Bob Lotich: Wow.
Jake Blount: And that's what affected my mortgage because they were looking at it as this is a personal guaranteed loan.
Resolving The Issue
Bob Lotich: Where did it go from there? I'm assuming you got those resolved in your case.
Jake Blount: Almost.
Bob Lotich: Almost.
Jake Blount: Yeah. I have the good news.
Bob Lotich: All right, let's talk about the good news.
Jake Blount: Immediately I'm asking the banker, "What can we do about this?" Because we know the intention is everybody in America, everybody knows what that means and how it works. And we kind of made some suggestions about him writing a letter to the mortgage lender and saying, "This is the purpose of the loan. And so therefore we can't consider this or we shouldn't consider this on your personal thing. Plus it's going to be forgiven because it was used in the right purposes." And the lender was still, "We have rules, because of 2008 and the crashes where they used to just if you had 20% down, they'd give you any size loan. You had 20% down." All that's changed.
And so the good news is if your lender they're starting to work this out because we're kind of the first round of people who are finally starting to get back on their feet, moving forward. And they're like, now I'm going to start looking at that house that I was going to buy in March. I'm going to start trying to look into that now in June, July, August. And so now that's when lenders are starting to figure it out. My lender personally, at Movement Mortgage, he said that they actually are at the very top writing a letter that kind of states what this is to send to the underwriters. And supposedly the underwriters are going to accept it. I don't know because my banker also said he's had a couple people not able to get the loan because of it.
Bob Lotich: That is crazy. It's just amazing how quickly this whole thing rolled out and all of the kind of dominoes that are falling and the negative effects of this and the fact that some people are not able to get a mortgage because of this, unknowingly. They had no idea.
Jake Blount: The banker told me that it was, they didn't know because it wasn't supposed to happen this way. The intention of the loan was to never be on your personal credit report.
Bob Lotich: Okay. If somebody is watching this and they're in this situation, what do you have any suggestions?
What You Should Do
Jake Blount: Yeah. The first thing is, there's a differentiation of when you got the loan, this may be getting too much info.
Bob Lotich: You can never have too much.
Jake Blount: But if you're before June 5th, it was defaulted to a two year payback period. If you're after June 5th, it's defaulted to a five year payback period.
Bob Lotich: Okay. That'll change things considerably.
Jake Blount: That will change things considerably because that's a very big difference in your payment scheduling. Also, you can talk to your bank if you had it pre June 5th, which and there you can renegotiate it.
Bob Lotich: To turn into a five year or something?
Jake Blount: To five year.
Bob Lotich: That reduces your monthly payment. And that would just look better.
Jake Blount: Oh, way better need that day to come.
Bob Lotich: For the mortgage company. Okay.
Jake Blount: It looks way better.
Bob Lotich: That's one way. And then you said, who was it? Your banker is writing a letter to the mortgage company?
Jake Blount: He said he could write a letter basically stating, this is the literal law that the banker can send to the lender to say, "Hey, this is forgivable. This is now five years. At worst case scenario, if it's not forgivable, it's a five year loan so it looks a lot better." And then the third thing would be if your mortgage lenders could already be taking right steps to get this sort of situated anyways. Also, the first round of forgiveness applications, I think starting July 6th. That's another way to get it forgiven, wiped away so that you can move forward.
Bob Lotich: Yeah, that's great. I think the moral of the story here is that the thing is just a mess, but bottom line is some people are already in this situation and you gave us three different things we can do to kind of move forward in that. And that's making the best of the situation we're in.
Jake Blount: Exactly, yeah. Because this is probably going to be your window unless you're crushing the rest of 2020, let's hope we do. It might be a dip on your income so 2021, you might have to wait till next tax season 2022.
Bob Lotich: Yeah. All right. Well, if you're in Nashville, you need a great real estate agent, Jake is my guy and I recommend him highly. But other than that, that's all we have for you today. Be blessed, be blessing. See you soon.
SeedTime Money Mastery Quiz
Hey, thanks so much for watching the video. If you haven't yet taken our Money Mastery quiz, be sure to do that.
Linda Lotich: Yeah, It's just a super quick two minute quiz and it's going to help you understand how good you are with your money.
Bob Lotich: Yeah, and it's going to provide a custom report giving you specific suggestions of how you can reach your financial goals up to 10 times faster. Head over to: seedtime.com/quiz to get started now.