How CEOs Are Ruining AmericaToday, America's wealthiest business…
How CEOs Are Ruining America
Today, America's wealthiest business moguls – like Jamie Dimon, head of JPMorgan Chase – claim that they are "patriots before CEOs" because they employ large numbers of workers or engage in corporate philanthropy.
Rubbish.
CEOs are in business to make a profit and maximize their share prices, not to serve America. And yet these CEOs dominate American politics and essentially run the system. 
Therein lies the problem: They cannot be advocates for their corporations and simultaneously national leaders responsible for the wellbeing of the country. This is the biggest contradiction at the core of our broken system.
A frequent argument made by CEOs is that so-called "American competitiveness" should not be hobbled by regulations and taxes. Jamie Dimon often warns that tight banking regulations will cause Wall Street to lose financial business to banks in nations with weaker regulations. Under Dimon's convenient logic, JPMorgan is America. 
Dimon used the same faulty logic about American competitiveness to support the Trump tax cut. "We don't have a competitive tax system here," he warned.
But when Dimon talks about "competitiveness" he's really talking about the competitiveness of JPMorgan, its shareholders, and billionaire executives like himself.
The concept of "American competitiveness" is meaningless when it comes to a giant financial enterprise like JPMorgan that moves money all over the world. JPMorgan doesn't care where it makes money. Its profits don't directly depend on the wellbeing of Americans.
"American competitiveness" is just as meaningless when it comes to big American-based corporations that make and buy things all over the world. 
Consider a mainstay of corporate America, General Electric. Two decades ago, most GE workers were American. Today the majority are non-American. In 2017, GE announced it was increasing its investments in advanced manufacturing and robotics in China, which it termed "an important and critical market for GE." In 2018, over half of GE's revenue came from abroad. Its once core allegiance to American workers and consumers is gone.
Google has opened an Artificial Intelligence lab in Beijing. Until its employees forced the company to stop, Google was even building China a prototype search engine designed to be compatible with China's censors.
Apple employs 90,000 people in the United States but contracts with roughly a million workers abroad. An Apple executive told The New York Times, "We don't have an obligation to solve America's problems. Our only obligation is making the best product possible" – and showing profits big enough to continually increase Apple's share price.
American corporations will do and make things wherever around the world they can boost their profits the most, and invest in research and development wherever it will deliver the largest returns. 
The truth is that America's real competitiveness doesn't depend on profit-seeking shareholders or increasingly global corporations. The real competitiveness of the United States depends on only one thing: the productivity of Americans. 
That in turn depends on our education, our health, and the infrastructure that connects us. Yet today, American workers are hobbled by deteriorating schools, unaffordable college tuition, decaying infrastructure, and soaring health-care costs. 
And truth be told, big American corporations and the CEOs that head them – wielding outsized political influence – couldn't care less. They want tax cuts and rollbacks of regulations so they can make even fatter profits. All of which is putting Americans on a glide path toward lousier jobs and lower wages. How's that for patriotism?
The first step toward fixing this broken system is to stop buying CEOs' lies. How can we believe that Jamie Dimon's initiatives on corporate philanthropy are anything other than public relations? Why should we think that he or his fellow CEOs seek any goal other than making more money for themselves and their firms? We can't and we shouldn't. They don't have America's best interests at heart — they're making millions to be CEOs, not patriots.
Big American corporations aren't organized to promote the wellbeing of Americans, and Americans cannot thrive within a system run largely by corporations. Fundamental reform will be led only by concerned and active citizens.
MiB: America is "Uncoached"
Our bonus Memorial Day weekend podcast features Michael Lewis, author of Moneyball, The Big Short, and many other beloved bestsellers. The second season of his podcast Against the Rules, was released, and this season focuses on Coaches.
He describes the narrative process via podcasting as allowing him to exercise a very different set of muscles than writing. He works with an ensemble to help tell different stories in a different way. Season 1 was about Referees — in sports and life; Season 2 is about coaches (also in sports and life).
He draws the parallel between efforts in sports and government. His most recent book, The Fifth Risk: Undoing Democracy, looks at a shocking question" What happens when the leaders of various government departments don't show up to begin their jobs – ever?
Former New Jersey Governor Chris Christie was head of the Trump Transition team and, created a set of tools to allow the new President-elect to successfully take over management of the 9.1 million-person federal government. It is required by The Presidential Transition Act of 1963 (updated in 2015). It is the legislation that establishes the formal mechanism to orderly transfer powers after a Presidential election.
Alas, in 2017, it was not meant to be. Once he won office, President Trump fired the entire Christie-assembled transition team. The result is that there 1000s of appointed government positions remain unfilled — including key positions in the National Institute of Health, and the Center for Disease Control. Lewis wrote in the The Fifth Risk that the transition team failure created a huge risk of avoidable future failure. He describes the transition as a unique failing in presidential history, a refusal to discharge legal obligations in an intelligent, coherent way. The government's disastrous response to Covid-19 is the manifestation of that transition error.  Hence, Lewis calls America as it presently governed "uncoached."
He describes what he calls the "existential danger" about mis-pricing in sports, finance, politics, and life. President Trump a "risk distorting machine," one that is hard for the pundits and statisticians to assess.
His favorite books are here; A transcript of our conversation is available here.
You can stream and download our full conversation, including the podcast extras, on iTunes, Spotify, Overcast, Google, Bloomberg, and Stitcher. All of our earlier podcasts on your favorite pod hosts can be found here.
~~~
My prior conversations with author Michael Lewis can be found here: April 2019, and December 2016
The post MiB: America is "Uncoached" appeared first on The Big Picture.
Is it Time to Throw Every Politician Out of Office Who Imposed Lockdowns?
There is a rising discontent against politicians who have scared the hell out of people using this virus. They did so without ANY justification other than a bogus old program from Imperial College, funded by Bill Gates, that used a stochastic to try to forecast the future like the child's game Sim City. The polls are showing that 40% of Republicans are against these lockdowns and do not trust Bill Gates. Meanwhile, YouTube is in an all-out war against free speech. They will use any excuse they can use to remove content exposing the false evidence of this virus. Now, they are even supporting the climate change agenda as they removed Michael Moore's documentary exposing the fake agenda of that movement. We have Twitter claiming it has a right to do fact-checking only on Trump. They do not fact check the WHO, Fauci, Bill Gates, or the CDC. We have Twitter entering political censorship if it disagrees with their political agenda.
Thailand has 56 deaths out of 69 million people. Japan has announced no lockdown as there were only 850 deaths 126.5 million. What they will NOT tell you is that the COMMON COLD is typically a coronavirus, which is very common! In the United States, colds are more common in the fall and winter, because of the tendency for people to remain indoors. Inside, air tends to be drier. Dry air dries up the nasal passages, which can lead to infection. Humidity levels also tend to be lower in colder weather. Cold viruses are better able to survive in low humidity conditions. Lockdowns are the opposite of health advice. You need fresh air.
A study has been leaked from Germany showing that there have been more deaths from the lockdown denying people medical services than there were by the fake virus. The death rate in Germany was 0.3%. Christian Drosten, who directs the Institute of Virology at the Charité Hospital in Berlin, was one of those who identified the Sars virus in 2003. As the head of the German public health institute's reference lab on coronaviruses, he has become the government's go-to expert on the related virus causing the current pandemic. He is the person responsible for destroying so many jobs and lives in Germany with his recommendation to shut down the economy. These people have no concept of the economy or people's lives at all!
Nevertheless, we still have the left media trying to scare people to stay home to undermine the economy as much as possible. The New York Times wrote, "Models Project Sharp Rise in Deaths as States Reopen," which are the same models that predicted 2 million deaths before! The question is WHY is the leftist press continuing to destroy the economy? What is their objective?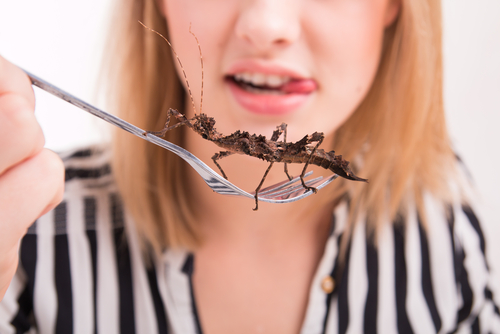 To further the climate change and support Bill Gates' agenda to further vegetarian meat substitutes, which he has a huge stake in, he is advocating shutting down meat producers to lower CO2. We have actually Christophe Derrien, the secretary general of the industry organization in the European Union, pushing us to eat insects rather than meat as part of this climate change agenda. You really cannot make up this stuff.
In Germany, a couple was fined €1000 for taking a walk with their child. Meanwhile, in Italy: "Government hires tens of thousands of volunteers to control distance rules." The pension system has cracked wide-open in Germany, necessitating tax increases all because of this overreaction to the virus by politicians without ANY regard for the economic consequences. Then people like New York Governor Cuomo hands out immunity like candy to nursing homes who donated over $2 million for his reelection. Even the sex workers in Switzerland are broke and starting to demand changes.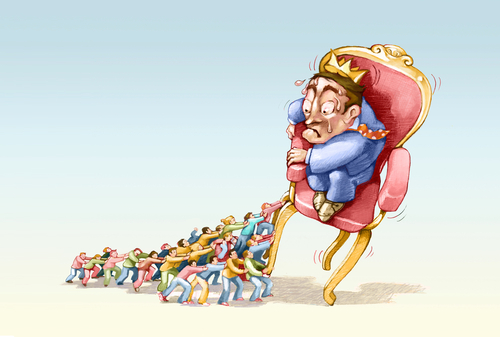 Just how far can these people push us before this turns into massive violence? Hopefully, the people will rise up and vote every politician out of office who has supported lockdowns around the world. They really need to be shown that accountability is important. Due to all of the economic destruction they have imposed, they will NEVER admit they were wrong. They MUST somehow keep in place what they proposed and continue to cite fake studies and models to pretend they were right. This is not going to go over well. The sooner these people are removed from office, the SAFER society will be. No politicians will now come out and even say "sorry" about that! They would rather start a war with China to retain personal power!
More than one in five workers are either receiving unemployment benefits or waiting for approval: Congress must do much, much more
Last week, 3.1 million workers applied for unemployment benefits. This is the tenth week in a row that initial unemployment claims are more than three times the worst week of the Great Recession.
Of the 3.1 million who applied for unemployment benefits last week, 1.9 million applied for regular state unemployment insurance (UI), and 1.2 million applied for Pandemic Unemployment Assistance (PUA). PUA is the new federal program for workers who are out of work because of the virus but who are not eligible for regular UI (e.g. the self-employed). At this point, 15 states and the District of Columbia are not yet even reporting PUA data. This means PUA claims are still being undercounted.
Many commentators are reporting the cumulative number of initial regular state UI claims over the last 10 weeks as a measure of how many people have applied for UI in this pandemic. At this point, I believe we should abandon that approach because it ignores PUA—and is thus an understatement on that front—but may overstate things in other ways. For example it may lead to some double-counting. Instead, we can calculate the total number of workers who are either on unemployment benefits, or have applied and are still waiting to see if they will get benefits, in the following way:
A total of 19.1 million workers had made it through at least the first round of regular state UI processing as of May 16 (these are known as "continued" claims), and 4.1 million had filed initial UI claims on top of that but had not yet made it through the first round of processing as of May 23. And, 7.8 million workers had made it through at least the first round of PUA processing by May 9, and 3.3 million had filed initial PUA claims on top of that but had not yet made it through the first round of processing as of May 23. Altogether, that's 34.2 million workers who are either on unemployment benefits or who have applied very recently and are waiting for approval—roughly two-thirds UI, and one-third PUA. Together, that is more than one in five people in the U.S. workforce.
It is worth noting I focus on the not seasonally adjusted numbers for regular state UI claims because the way DOL does seasonal adjustments of unemployment insurance claims data is distortionary at a time like this. PUA claims are only available on an unadjusted basis.
The unemployment situation is going to get worse before it gets better, and unemployment benefits applications will continue to flood in. And we should never forget that overall numbers mask the fact that recessions do not hit different race and gender groups in the same way, because of things like occupational segregation, discrimination, and other labor market disparities.
Policymakers need to do more. For example, a prolonged depression is virtually guaranteed without significant federal aid to state and local governments. We also must provide more funding to state UI agencies to hire staff to speed up processing and to make improvements to websites and other administrative infrastructure. Further, the across-the-board $600 increase in weekly unemployment benefits, which was one of the most effective parts of the CARES Act, should be extended well past its expiration at the end of July—until unemployment is falling rapidly and is at a manageable level.