Inequality, morals & Marxism
One thing this crisis is demonstrating is that there are plenty of bad employers: the Guardian and Labour List both have lists of them. Another is that, as Sarah O'Connor says, "the people we need the most are often the ones we value the least." As Paulo dos Santos says, society "grossly undervalues" care work and other jobs essential to fighting the pandemic.
Both these facts show the need for a Marxian perspective.
First, we must ask: why are care workers and others so underpaid? It is certainly not because they lack moral desert. Nor is it because they lack skills: caring demands immense "soft skills" such as patience, discipline and an ability to get on with people as well as physical ones. From a purely technical point of view – that is, one divorced from socio-economic factors – it would be cretinous to claim that a nurse is less skilled than the grifter opinion-mongers who pollute the media.
Instead, care workers are badly paid because they lack power. Some of this is the result of longstanding norms: work done by women and immigrants has long been stigmatized, devalued and regarded as "unskilled." But another part of it is simply a lack of outside options and hence of bargaining power. As Paulo says:
Market wages and conditions reflect the precarious social positions and sometimes utter desperation of those who typically perform them.
The point, of course, broadens. As Rick said, "all pay is, ultimately, a function of power." It is trivially true that labour is the source of value, as this lockdown is reminding us. But how that value is distributed depends upon power. Your "skills" are only one element in your power: parlaying these into a decent income is another matter.
Power also lies behind the fact of bad employees. Big firms have a degree of monopoly power: they wouldn't be profitable if they did not. Good employers use this power to share rents with workers. Bad ones, however, use their monopsony power to jack up the rate of exploitation.
What should be done about this? Some leftists think we need to make a moral case for paying key workers more and that we need to shame bad employers into improving.
Moral exhortation, however, might work sometimes but it is not enough. We do not reduce burglary or murder merely by appealing to criminals' better nature. We use force as well. Similarly, we won't abolish poverty pay and bad working conditions merely by asking nicely.
We must instead realize, as Marxists do, that material conditions matter. As the late great Norman Geras wrote in his essay Marxism and Moral Advocacy, ethical analysis and advocacy:
Need to be done with some thought for the social and material conditions of attaining any given ideals, the means of and agencies for attaining them, [and] the social interests and movements that can conceivably be coupled with or become attached to the ideals and imperatives in question.  
It is easy to see how we might abolish the material conditions that give rise to inequality, bad employers and poverty wages. Macroeconomic policy must be aimed at ensuring over-full employment. We need strong trades unions and a high citizens basic income to empower workers to reject bad pay and conditions. And government (and local authority) procurement should be used to encourage coops. 
Most social democrats would agree with this. We Marxists, however, have two doubts.
The first concerns how to get there. How do we mobilize the social movements and interests that would deliver a government committed to these, and weaken those that would prevent such a thing? 
The second is that these policies are only stepping stones, part of what Erik Olin Wright called an interstitial transformation (pdf). They will lead to a squeeze on profits. When this happened in the 70s, it led to a backlash against social democracy and to Thatcherism. The challenge is to ensure that it leads instead to socialistic forms of ownership. Historically, social democrats have resiled from this challenge.
This crisis has increased the salience of inequality and injustice. But there's a huge distance between an issue being salient and it actually being properly addressed. We have little hope of closing this distance without a Marxian perspective.
Is it Time to Throw Every Politician Out of Office Who Imposed Lockdowns?
There is a rising discontent against politicians who have scared the hell out of people using this virus. They did so without ANY justification other than a bogus old program from Imperial College, funded by Bill Gates, that used a stochastic to try to forecast the future like the child's game Sim City. The polls are showing that 40% of Republicans are against these lockdowns and do not trust Bill Gates. Meanwhile, YouTube is in an all-out war against free speech. They will use any excuse they can use to remove content exposing the false evidence of this virus. Now, they are even supporting the climate change agenda as they removed Michael Moore's documentary exposing the fake agenda of that movement. We have Twitter claiming it has a right to do fact-checking only on Trump. They do not fact check the WHO, Fauci, Bill Gates, or the CDC. We have Twitter entering political censorship if it disagrees with their political agenda.
Thailand has 56 deaths out of 69 million people. Japan has announced no lockdown as there were only 850 deaths 126.5 million. What they will NOT tell you is that the COMMON COLD is typically a coronavirus, which is very common! In the United States, colds are more common in the fall and winter, because of the tendency for people to remain indoors. Inside, air tends to be drier. Dry air dries up the nasal passages, which can lead to infection. Humidity levels also tend to be lower in colder weather. Cold viruses are better able to survive in low humidity conditions. Lockdowns are the opposite of health advice. You need fresh air.
A study has been leaked from Germany showing that there have been more deaths from the lockdown denying people medical services than there were by the fake virus. The death rate in Germany was 0.3%. Christian Drosten, who directs the Institute of Virology at the Charité Hospital in Berlin, was one of those who identified the Sars virus in 2003. As the head of the German public health institute's reference lab on coronaviruses, he has become the government's go-to expert on the related virus causing the current pandemic. He is the person responsible for destroying so many jobs and lives in Germany with his recommendation to shut down the economy. These people have no concept of the economy or people's lives at all!
Nevertheless, we still have the left media trying to scare people to stay home to undermine the economy as much as possible. The New York Times wrote, "Models Project Sharp Rise in Deaths as States Reopen," which are the same models that predicted 2 million deaths before! The question is WHY is the leftist press continuing to destroy the economy? What is their objective?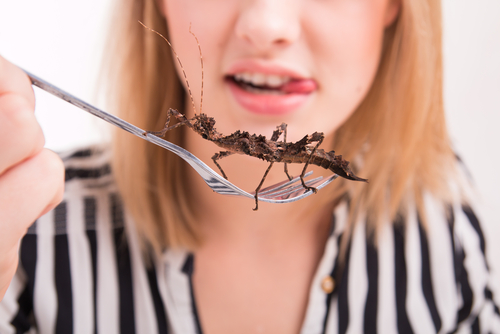 To further the climate change and support Bill Gates' agenda to further vegetarian meat substitutes, which he has a huge stake in, he is advocating shutting down meat producers to lower CO2. We have actually Christophe Derrien, the secretary general of the industry organization in the European Union, pushing us to eat insects rather than meat as part of this climate change agenda. You really cannot make up this stuff.
In Germany, a couple was fined €1000 for taking a walk with their child. Meanwhile, in Italy: "Government hires tens of thousands of volunteers to control distance rules." The pension system has cracked wide-open in Germany, necessitating tax increases all because of this overreaction to the virus by politicians without ANY regard for the economic consequences. Then people like New York Governor Cuomo hands out immunity like candy to nursing homes who donated over $2 million for his reelection. Even the sex workers in Switzerland are broke and starting to demand changes.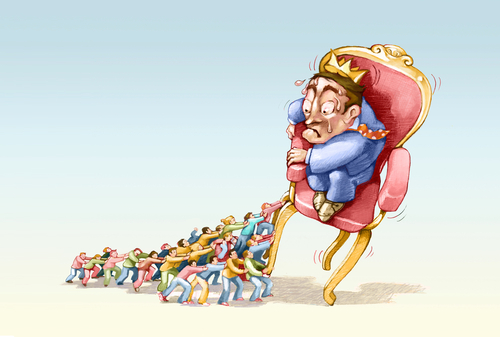 Just how far can these people push us before this turns into massive violence? Hopefully, the people will rise up and vote every politician out of office who has supported lockdowns around the world. They really need to be shown that accountability is important. Due to all of the economic destruction they have imposed, they will NEVER admit they were wrong. They MUST somehow keep in place what they proposed and continue to cite fake studies and models to pretend they were right. This is not going to go over well. The sooner these people are removed from office, the SAFER society will be. No politicians will now come out and even say "sorry" about that! They would rather start a war with China to retain personal power!
More than one in five workers are either receiving unemployment benefits or waiting for approval: Congress must do much, much more
Last week, 3.1 million workers applied for unemployment benefits. This is the tenth week in a row that initial unemployment claims are more than three times the worst week of the Great Recession.
Of the 3.1 million who applied for unemployment benefits last week, 1.9 million applied for regular state unemployment insurance (UI), and 1.2 million applied for Pandemic Unemployment Assistance (PUA). PUA is the new federal program for workers who are out of work because of the virus but who are not eligible for regular UI (e.g. the self-employed). At this point, 15 states and the District of Columbia are not yet even reporting PUA data. This means PUA claims are still being undercounted.
Many commentators are reporting the cumulative number of initial regular state UI claims over the last 10 weeks as a measure of how many people have applied for UI in this pandemic. At this point, I believe we should abandon that approach because it ignores PUA—and is thus an understatement on that front—but may overstate things in other ways. For example it may lead to some double-counting. Instead, we can calculate the total number of workers who are either on unemployment benefits, or have applied and are still waiting to see if they will get benefits, in the following way:
A total of 19.1 million workers had made it through at least the first round of regular state UI processing as of May 16 (these are known as "continued" claims), and 4.1 million had filed initial UI claims on top of that but had not yet made it through the first round of processing as of May 23. And, 7.8 million workers had made it through at least the first round of PUA processing by May 9, and 3.3 million had filed initial PUA claims on top of that but had not yet made it through the first round of processing as of May 23. Altogether, that's 34.2 million workers who are either on unemployment benefits or who have applied very recently and are waiting for approval—roughly two-thirds UI, and one-third PUA. Together, that is more than one in five people in the U.S. workforce.
It is worth noting I focus on the not seasonally adjusted numbers for regular state UI claims because the way DOL does seasonal adjustments of unemployment insurance claims data is distortionary at a time like this. PUA claims are only available on an unadjusted basis.
The unemployment situation is going to get worse before it gets better, and unemployment benefits applications will continue to flood in. And we should never forget that overall numbers mask the fact that recessions do not hit different race and gender groups in the same way, because of things like occupational segregation, discrimination, and other labor market disparities.
Policymakers need to do more. For example, a prolonged depression is virtually guaranteed without significant federal aid to state and local governments. We also must provide more funding to state UI agencies to hire staff to speed up processing and to make improvements to websites and other administrative infrastructure. Further, the across-the-board $600 increase in weekly unemployment benefits, which was one of the most effective parts of the CARES Act, should be extended well past its expiration at the end of July—until unemployment is falling rapidly and is at a manageable level.
COVID19 and Public Housing
Why even discuss the flaws in public housing during a pandemic?
Simple. Black people are more vulnerable to this dread disease than whites for several reasons. They are poorer, and "wealthier is healthier." African-Americans suffer to a greater extent from other medical maladies which weaken immune systems, such as diabetes, obesity, heart conditions, etc. Also, they tend to congregate to a greater extent in large cities, and population density is one of the dimensions implicated in Covid 19.
And, proportionately fewer whites are found in public housing than blacks, and this is likely true even in absolute numbers. Black lives matter. The sooner we eliminate this housing scourge, the more precious lives will be saved.
At the outset, public housing sounds like a good idea. After all, we have a homeless problem. Better these people have a roof over their heads than not, even if there are difficulties with this initiative. A society is properly judged in great part by how well it treats those at the bottom of the income distribution, and this type of residence presumably plays a role in their support.
But compared to what?
How were the poor housed before the advent of this institutional arrangement? Not too well. It was tenement housing. If you look at the two purely from the point of view of the physical plant, the projects have it all over the prior system. Public housing features high rises, with great views from the upper stories, hot and cold running water, private bathrooms, elevators, etc. The private variety could not boast of any of that. But this is an unfair comparison. Scads of taxpayer money went in to the one, not the other. No tenement ever had to be blown up by government authorities, but this was the fate of the Pruitt Iago projects in St. Louis. Nor were they the only rat-infested, feces-filled, crime ridden, hell-holes in this system. Pruitt Iago was only the tip of the ice-berg for this type of housing. As for running water, bathrooms, this describes tenements of a century ago, not at present.
Why the failure of public housing? In the view of Jane Jacobs, a leading critic of this program, it is due to safety; that is, the lack thereof. These residences are dangerous for two reasons.
First, the leaders of the community, around whom the populace ordinarily coalesces, are systematically weeded out. Initially, only those in dire poverty accepted, and such people are not likely to take on leadership roles. Later on, if a resident is awarded a promotion or a salary increase, an indication of increased guidance ability, they are summarily booted out of the projects as their income no longer qualifies them for retention. In other words, the cream is taken out of the milk at first, and, as it rises in the bottle, it is continually siphoned off.
Second, "eyes on the street." The creators of public housing have an inveterate hate for commerce. Nary a store, restaurant, repair shop or pharmacy is to be seen anywhere on the premises. Most if not all private high rise edifices place such commercial enterprises on the ground floor. There is a continual movement in and out of these places of business, and some people hang out in front of them. This makes it interesting for people in the floors above to look down and keep their eyes on the street. Criminals are a shy lot. They do not relish being seen as they perform their dastardly deeds. If the tenants have little or no reason to look out onto the street as they did when there were tenements, criminality rises. In the no-businesses projects they have far less of an incentive to do so.
What, then, is the solution?
If we can abstract from the immorality of seizing money from some and giving it to others, then the funds placed in these buildings should be instead given to the recipients. This would allow them to enter into the private real estate market with an advantage they would not otherwise have. In other words, modern up to date tenements run by private enterprise would be preferable to the present system.
How can we relatively seamlessly make the necessary switch? Margaret Thatcher offered one proposal: give these apartments to their present owners, or charge them a nominal $10 fee for them. Then, allow the new owners to sell their residential units, or convert them into private condominium associations. Adam Smith's "invisible hand" will do all the rest. The quest for profits will turn these hell-holes into viable residences.
---
Walter E. Block is the Harold E. Wirth Eminent Scholar Endowed Chair and Professor of Economics at Loyola University New Orleans.
(1 COMMENTS)



Source link