Payroll Protection Program: Why you need to talk to your bank immediately
With the federal coronavirus (COVID-19) stimulus bill's passage on Friday, March 27, 2020, many rumors and guesses have made the rounds on social media and elsewhere about what it includes, fueling speculation about free money and loan forgiveness.
Here is a true summary of what's in the bill and how it will impact your business.
About the Payroll Protection Program
The centerpiece of the bill's SMB assistance is a $350 billion forgivable loan program designed to keep employers from laying off their workers.
This fund is known as the Payroll Protection Program.
This guide from the U.S. Chamber of Commerce can help you calculate how much you could be entitled to.
As long as these loans are used to meet payroll demands and all rules are followed, the principal of the loan will be forgiven; only the interest will need to be repaid.
Does your business qualify?
To qualify, your business needs to have been impacted by COVID-19. This can include staffing challenges, revenue challenges, supply chain challenges, or the closing of an office.
This is defined very broadly and has no limitation as to whether you are or are or are not still profitable — or even now making more money — only that you are impacted by the pandemic.
You will, however, have to make a "good faith self certification" that the coronavirus uncertainty makes the loan necessary to support operations, and that the funds will be used for payroll, lease payments, utility payments, or mortgage payments.
You cannot use the funds for any other purposes.
What does the Payroll Protection Program loan cover?
Within the new legislation are loans to be given out to small businesses (under 500 employees) that have the ability to be forgiven if certain criteria are met.

The amount of the loan will be based on "payroll costs," which include wages up to $100,000 per employee (annualized), health insurance costs, employer covered 401k costs, and even some subcontractor costs.
Owners that are paid W2 wages are included in this calculation (but capped at $100,000, just like all others).
Note: Employees must reside within the United States.
Payroll Protection Program loan details
The fund can provide loans of up to $10 million, with a maximum loan equal to 250% of your average monthly payroll costs (companies with seasonal workforces can apply as well, with slightly different stipulations).
The terms of the loans are supposed to be 10 years at a maximum 4% annual interest rate, with no principal payments required for six months.
There will be no personal guarantees and no collateral required, and also no origination fees.

Payroll Protection Program loans will be forgiven if:
You use all the funds for "qualified uses" for the next eight weeks from the date the loan is taken. (Qualified uses include payroll, mortgage interest, rent, and utilities.)

Your number of full-time equivalent employees is not reduced. (The reduction calculation compares the number of full-time employees during the eight-week period with a similar timeframe from 2019.)
As many of you know, loan forgiveness is typically taxable income. However, there is a special provision that this loan is forgiven will also not be taxable income to the company.

If a portion of the loan is not forgiven, it is then going to exists as a 10 year 4% loan (or whatever terms that are agreed to).
What do you do next?
The PPP is all being administered by local banks that are SBA lenders.
The first step is to reach out to your banker as soon as possible!
Some application guidelines are still forthcoming from the SBA, but tell your banker that you want the application as soon as it is available.
Banks are likely to start accepting applications by the end of next week (around April 3rd) or early the week after (around April 6th).

In the mean time, you should be preparing your financial paperwork in order to be ready for the loan application.
In addition to tax returns and internal financial statements, you should collect payroll data.
PPP loans are based on payroll costs and do not follow the typical underwriting process.
I recommend beginning a spreadsheet with payroll and backup documentation, noting wages, health insurance, employer covered 401k, and subcontractor costs for this past year.
This way, as soon as applications begin, you are ready.
What do you do when you receive the funds?
Remember that you will eventually will need to prove the funds were used for the "qualified purposes" set forth above in order to get the loans forgiven.
So, how do you know payroll was paid from these funds and not from current profits of the company or from old cash reserves?
There is no specific guidance on this yet. You could set these funds in a separate checking account and use that checking account only for qualified expenses.
This will make sure the use of funds are traceable to the allowed costs.
As the stimulus bill was only passed on Friday afternoon, some details of its roll-out are still forthcoming. While the allotted resources are vast, they will likely not cover the full cost of the coronavirus (COVID-19) pandemic and its effect on the U.S. economy.
Therefore, businesses should get in line immediately to make sure they get access to the limited funds.
COVID-19 has altered paid search: How marketers can adjust strategies
30-second summary:
Since shelter-in-place rules were enacted, the way people 

use

 the internet

 has changed. They're

 consuming more media and increasing web research and browsing.

 

Paid search strategy is not one-size-fits-all. Each vertical must be treated differently, as some industries like ecommerce have seen improved performance while others have seen a declined performance.

 

A pandemic is not the time to cut ad budget. Instead, investing in advertising now should pay dividends when the market normalizes.

 

Ensure your ad copy is

appropriate for the landscape. That means even going back to a campaign that started before the pandemic to update any language that isn't applicable to the current landscape.

 

Marketers must stay flexible and agile during this time and monitor what's working or not working and creating a quick plan to adjust.

 
When COVID-19 began spreading across the U.S., marketers scrambled to figure out how to respond. Sudden work-from-home mandates, cancelled business trips, postponed conferences and frozen budgets threw a wrench into usual expectations and plans. Users' needs and online behaviours have changed in tandem, forcing marketers to meet them on their new terms.  
Search is more important than ever now because people are spending almost all of their time at home and online, consuming media, researching, browsing and shopping. According to Forbes, total internet hits have surged by 50% to 70% with people under lockdown, while 32% of people say they are spending longer on social media. Hours spent in non-gaming apps are up as people turn to TikTok, WhatsApp, Instagram and Twitter to keep entertained, connected and informed. To stay relevant in these turbulent times, it's imperative that marketers maintain their paid search presence while adjusting to the needs of the moment.  
Vary strategy by vertical
While no industry is immune from the impact of coronavirus, businesses are affected differently and should adapt their paid search strategies accordingly. Industries like B2B and ecommerce have seen improved performance, while industries like travel and healthcare have struggled with poor results.  
The fact that healthcare is struggling may seem paradoxical, given the overwhelming need for healthcare services right now. While hospitals are busy with COVID-19 patients, people who don't have the virus are avoiding medical centres, hospitals, and non-essential medical services like bariatric surgery and physical therapy.
Users are shifting their searches for their healthcare needs. Notably, people under shelter-in-place orders are seeking to receive care while staying in their homes. eMarketer published data from CivicScience which found that between February and March 2020, the number of U.S. adults who reported intent to use telemedicine rose from 18% to 30%. As a result, healthcare providers have to switch their offerings – along with their messaging – to emphasize virtual and telehealth services. The same is true for many restaurants as they pivot to pick up or delivery only.  
The situation is different for B2B companies
The situation is different for B2B companies, which have longer sales cycles. While businesses like restaurants are worried about running out of money now, B2B companies are concerned about how they'll fare months and, in some cases, years from now. The instinct may be to cut down on marketing budgets to save money, but extreme changes in paid search strategies can have long-lasting effects on performance. During this time, it's important B2B companies continue filling the funnel and building brand awareness to alleviate large sales gaps that can occur later in the year.  
Financial service-related searches are surging
Financial service-related searches are surging right now as people explore their options for economic relief like loans. Many companies in this space are smartly increasing their ad spending and shifting the bulk of it toward campaigns that push their best performing service lines. The same is true for ecommerce companies, especially those that sell household products and cleaning supplies, loungewear, cooking equipment, workout gear and entertainment items like board games and puzzles. Shares of Hasbro, for instance, have soared. For these companies, the adjustment is less about the offerings and more about the messaging.  
Don't stop advertising when times are tough
There are universal principles for how to optimize paid search strategies that apply to marketers in every industry. The first is not to neglect paid search, even during difficult times. The World Federation of Advertisers (WFA) recently ran a survey which found 81% of large advertisers deferred planned ad campaigns and cutting budgets due to the coronavirus pandemic. Of those surveyed, 57% said they had decreased budgets greatly or somewhat due to the virus outbreak; however, cutting out advertising or marketing completely can make the road to recovery more challenging.  
Experts advise not to stop advertising during a downturn. Evidence from recent economic downturns like the 2008 housing crash show that companies come out stronger in the end if they continue investing in brand awareness. According to Google, "Even in categories where consumers have pulled back spending right now, creating a branding impact now will have a halo and pay dividends when the market normalizes. Research and historical examples of economic downturn have shown this to work." It's important to keep investing in your brand and branded keywords, regardless of industry. The last thing an organization wants is competitors monetizing on branded search results.  
Every cent counts these days. Not only is paid search cost-effective with a low barrier to entry, but it also enables companies to be extremely agile. A company can get a campaign up and running pretty quickly, run tests, collect data and easily alter the messaging as things change day-to-day. Marketers can also see the results of engagement, click-through rates and conversions in real time, so they know whether their investment is paying off. COVID-19 is an unprecedented situation, so testing and learning are critical during this volatile time in the market.  
Best practices for paid search
For any marketer thinking about how to adjust during COVID-19, here are a few best practices for how to optimize paid search.
1. Pivot messaging
Messaging needs to be both accurate and appropriate for the current landscape. Confirm that messaging is updated with current business hours and offerings, and revise CTAs away from messages like "Visit in-store."  
2. Keep an eye on the tone of messaging
Is your copy appropriate or empathetic? An ad for booking a vacation package could feel out-of-touch. Customers will be turned off by companies that seem like they are trying to profit or gain from the pandemic, so craft communication to focus more on brand identity and values. Businesses can also use marketing to let customers know how they are responding to the pandemic. A construction firm or ecommerce company could talk about safety practices for workers, for example.   
3. Adapt offerings to what your customers need
As mentioned above, healthcare companies are moving to telehealth, restaurants are moving to pick up, delivery and B2B companies are repurposing content planned for conferences into virtual webinars. Marketers should be connecting with customers virtually to let them know how you are supporting them.  
4. Adapt your strategy to your customers' changing digital behaviour
During the quarantine, desktop usage has increased. Conversely, the rise of remote work conditions and people being less on-the-go has caused mobile search traffic to decline by nearly 25%. We've all become accustomed to a mobile-first world, but given the predominance of desktop, it's especially important to ensure all search ads and landing pages are optimized for both mobile and desktop.
Move fast
This pandemic has caused so much of what used to be normal out of the window. Whereas before, marketers might have used a multiphase process for developing campaigns that involved planning and back-and-forth and feedback, now they have to act fast to keep up with the rapidly changing world. Marketers need to craft campaigns that are affordable, cost-effective and agile – and that means paid search.  
As marketing and advertising professionals, we're all trying to figure this out together as we go. There is no roadmap or rules, but there's no doubt that staying flexible and using this time to connect with customers is a smart strategy.
 Brianna Desmet is Media specialist at digital and demand gen agency, R2i.
The post COVID-19 has altered paid search: How marketers can adjust strategies appeared first on Search Engine Watch.
Virtual selling: How to create a video for sales strategy
Guess who's back? Back again? Liz is back. Tell a friend. 🎶
That's right, folks. I am back in your feed with yet another exciting announcement about how all of you home-bound digital sales and marketing rockstars can develop in your careers and revolutionize the way you hit your traffic, leads, and sales goals from the comfort of your couch.
Or your bed or desk or kitchen table or splayed dramatically across some sort of chaise. I don't know. I'm not here to judge where and how you get your work done.
In case you missed it, so far I've shared the following courses:
Today, we're talking about video for sales.
I love this topic so much, because we have been preaching the gospel of how using video throughout the sales process is guaranteed to yield happier, more educated prospects, a shorter sales cycle, and more closed won deals.
But not all of you believed us!
(Or maybe you did, and you thought, "Eh, we'll get around to it!")
It wasn't until coronavirus (COVID-19) smacked us all in the face, however, that the vast majority of sales teams were forced to take their once face-to-face sales processes virtual.
And that, of course, includes embracing video. Freaking finally!
Get caught up with some related resources
These resources are pretty amazing — and you should 100% consume them immediately. However, what I am going to share with you now is going to knock your "always be closing" socks off.
Introducing our video selling strategy course
Now, as part of your pro membership for IMPACT+ ($39), you have access to a brand spankin' new online course dedicated specifically to building your own video for sales strategy, so you can immediately start closing more deals faster.
Myriah Anderson is your fearless professor in this course, and trust me when I say you're in good hands. She not only wrote the book on video for sales (literally), she is sharing all of her top secret tips, tricks, and hacks she's developed while using video to facilitate thousands of sales calls over the past two years.
Bottom line, there is no one else I believe more qualified to talk about video selling strategies than Myriah. Hands down, she has the best approach you're going to want to copy and start using right away to start increasing your close rates.
What you'll learn through the video selling strategy course in IMPACT+
How to leverage personalized, one-to-one video at every stage in the sales process (from connect and discovery, to proposal and sales-to-service hand-off), so you can stand out from your competitors and win more deals.
Myriah's top tips and secret hacks for being an absolute video selling rockstar in a way that's easy, makes you likable, and helps you prevent fewer lost or stalled deals and excite your prospects.
The exact tools and tech you need to immediately start implementing her video selling strategy. (I'm not kidding, there is no real on-ramp here. You can start implementing these tactics immediately.)
And, finally, how to measure the success of your video selling strategy, so you know what's working, what's not working, and how to quickly make changes that have a positive impact on your close rates.
Now, go forth, create your pro IMPACT+ account, and watch Myriah's course. Trust me, I'd wager it's the most impactful (ha!) things you can do right now to not only survive, but thrive in this uncertain economic climate.
6 Tips For Shooting Videos Of Yourself On Your Own
How many times have you looked at your camera or phone and thought—today is the day I'll shoot that video…
And how many times have you decided, "Eh… maybe I'll do it tomorrow."
*Raises their own hand*
‍
Shooting a video of yourself on your own is a daunting task, but we're here to show you that it's not as tough as you think. You can create high quality videos at home or in your office, without fancy camera gear. Just using a phone, a quiet space, good lighting, and the right angle you can record videos that viewers will think involved a lot more fancy equipment.
Here are 6 tips for shooting videos of yourself on your own, so you can make high quality videos for your followers, warm leads, and customers.
#1: Find a Quiet Spot
When you're shooting video, there are 2 things you want to be most concerned with: audio and lighting. We'll talk about lighting in Tip #2, but for now we'll focus on audio. Whether you have, or don't have, an external microphone—you're going to need to make sure the environment that you're recording is as quiet as possible.
Recording next to a window above a busy street is going to create a lot of background noise that you won't realize exists until you've finished recording. That noise is distracting and gives your video a lower quality feel. By avoiding that street side window, you'll be able to amp up your audio, even if you don't have the most expensive microphone on the market.
#2: Find Your Best Lighting
Aside from audio, lighting is a crucial factor for shooting videos at home. People (including you!) don't want to watch a video of someone with loud background noise and dim lighting. It makes you feel less authoritative, weakening whatever conversion you're trying to get from your video.
There are 2 options when it comes to lighting: find it or buy it. Natural lighting is always ideal, and natural lighting with extra lights around you is more ideal (but you don't need that). To shoot with great lighting, find the brightest room in your home or office—this may change throughout the day—and figure out what the best time is to shoot videos. For example, morning might be the best time or mid afternoon. Between good lighting and audio, you'll be able to fool anyone watching your video into thinking you have the best tech gear available… even if you're just using your phone.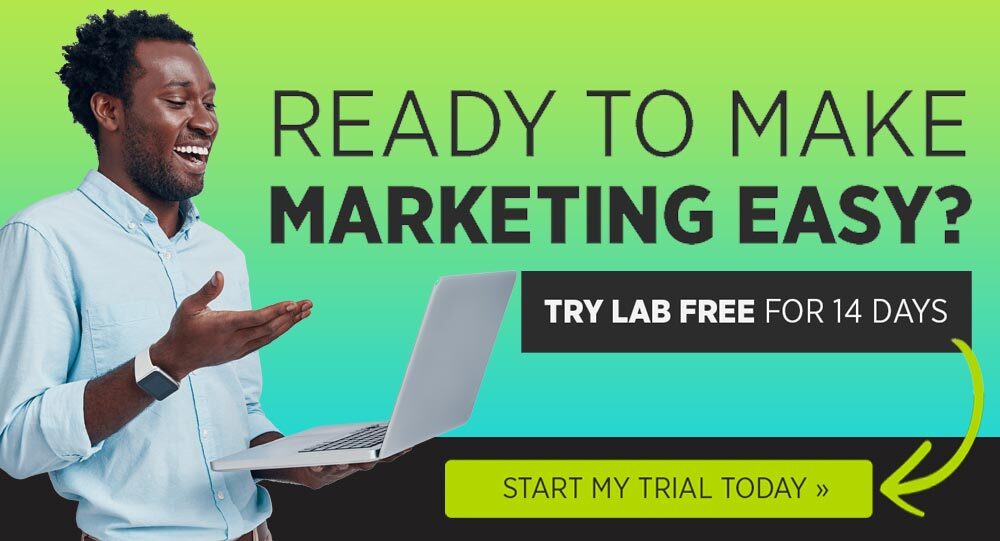 #3: Get Your Angles Right
If you're looking down at the camera or up at the camera—your video is going to throw off the viewer. You don't want them focusing on your chin or the top of your head, you want them looking at you just as they would if you were sitting across from them talking. Getting your angle right will ensure your video has a natural and conversational feel—which is exactly what you're aiming for when marketing your business or products.
Tripods are by far one of the easiest video equipment to finagle at home. You can use drawers, nightstands, shelves, books, decor, etc. to prop up your camera or phone so that it's at the perfect angle.
#4: Use The Best Camera Available To You
If you're using a camera—then you've already got the best camera available to you. If you're using a phone to record your videos, make sure to use the best camera on your device. For example, on the iPhone, the back facing camera is the best camera. It takes better quality videos (4K) which means that's the best camera available to you, not your front facing camera.
Using the back facing camera of a phone also keeps you from looking at yourself while you're filming. You want to look at the lens of the camera while you talk—if you look at yourself on the screen your recorded video will look like you're talking slightly away from the person watching the video.
#5: Do A Test Run
Ah, the infamous test run. The marketers who do test runs are the ones that have recorded a 10 minute (plus!) video only to find out that their angle was off, their camera was out of focus, or their microphone wasn't turned around. And it always stings—always.
To avoid making these mistakes, do a quick test run of your video before you jump into recording. Record for at least a minute to make sure that your lighting looks good, your audio sounds good, you are in focus, and the angle is right. Trust us on this one.
#6: Be Honest With Your Audience
If you're usually in a studio recording high quality videos OR if this is your first time recording videos for your audience—tell them. Being honest with your viewers, whether they're prospective customers or paying customers builds the relationship between you and them. Instead of pretending that you're not at home recording videos when you used to be in a fancy studio, tell them about it. Or, if this is your first few videos, tell your audience, "This is one of the first videos I've recorded."
Then, ask them to give you feedback. If you're recording videos for social media, their feedback, in the form of comments to your post, is going to boost your engagement and help them keep seeing your content (ah, the classic Facebook algorithm).
If you're recording videos for a paid membership, asking them for their feedback on how to improve your videos is going to make them feel more attached to the final product. In both cases, you're creating a better relationship with your followers, prospects, or customers.
We told you at the start of this article that shooting video of yourself on your own was a daunting task—but not a challenging one. Using these tips, you can record videos of yourself that have everybody fooled into thinking you've got the latest video tech, all while you are shooting from your bedroom.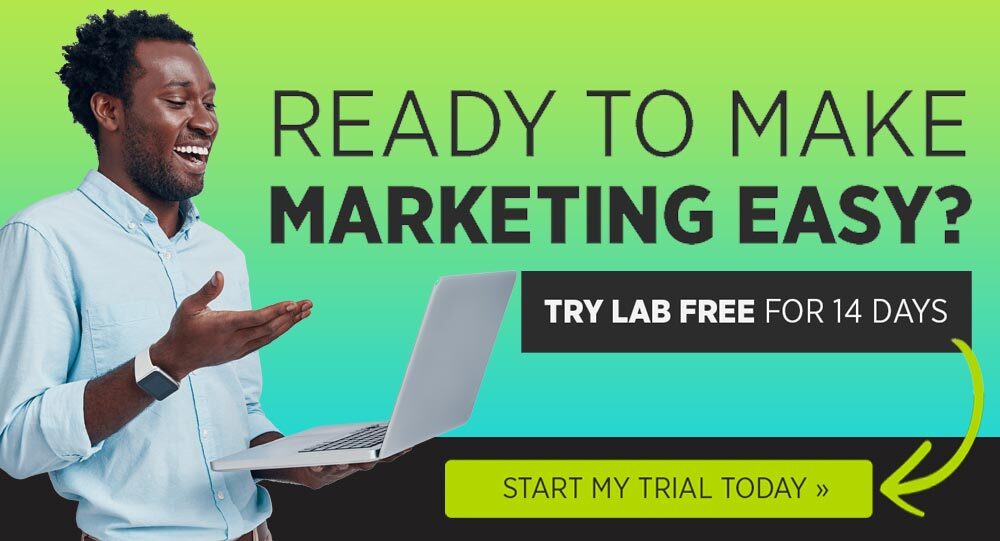 The post 6 Tips For Shooting Videos Of Yourself On Your Own appeared first on DigitalMarketer.