How to market a Managed IT Service Provider since everyone is working at home due to Corona.
I have a client who is a managed service provider for small businesses. I run his advertising and he's doing really well because everyone is trying to work from home and need proper IT infrastructure. Think migration, cloud computing, IT security, etc…
If you do this sort of stuff, continue reading.
So I wanted to take the lessons learned from that campaign and share how some of you can generate more clients for your MSP.
Because companies are forcing employees to work from home, this presents a once-in-a-lifetime opportunity for some of you. Heck, some of you are already swamped as it is.
First, paid advertising is the way to go. Google paid search, Facebook, Linkedin, and Youtube are all opportunities and can be fruitful depending on your specific niche and goals.
Benefits to paid advertising?
You don't need to wait 3-9 months for SEO or content marketing to work for you
Data and results are immediate. You can see what is or isn't working and make the proper adjustments, unlike SEO or content marketing.
Why is paid advertising working right now for MSPs?
Half your competition won't be doing this in a downturn because they see marketing as an expense.
Because fewer people are advertising, this means it's easier for you to close a sale
More people are searching for you now more than ever.
Market conditions are forcing everyone to work from home. Once the self-quarantine is over, I expect more companies will look to the teleworking model as their future. This is good for MSPs
The need is immediate so the sales cycle won't take as long. Shortened decision making is higher right now
How to use Google Ads work for your managed IT business:
Prequalify traffic
There is a huge demand for what you're selling right now. However, not everyone is qualified due to reasons such as budget, fit, and timeline. You need to prequalify as much as possible. But there's a delicate balance to doing this.
Some try to prequalify by asking a dozen questions with the contact form. However, all A/B tests have shown that there is a huge dropoff in leads for every additional field you have in your form. You want to just get enough information so that you can follow up with prospects. But you don't want to force too many questions on people that they are turned off from filling out a form.
Prequalify through your content as well be talking about who your ideal clients are. If you provide IT services for dental practices only, then say that. If you only deal with businesses over a certain size, then talk about that. The same prequalification method can also be done through the Google ad copy.
Speed to lead
Harvard Business Review conducted extensive research on the life cycle of a lead. And this results are clear that companies who respond quickly have a greater chance of success than those who don't.
https://hbr.org/2011/03/the-short-life-of-online-sales-leads
I learned working with real estate agents that follow up is crucial. All research has shown that agents who respond within 5 minutes of a lead will close quicker than those who wait several hours. You can confirm this with any successful real estate agent 🙂
Slow follow up is the best way to waste adspend dollars. A 5 hour follow up vs a 5 minute follow up makes a big difference over time. Alot of managed IT service businesses are notorious for poor sales and follow through. If you can follow up in a timely manner while meeting the customer's expectations, you can win business.
Common Mistakes with Google Ads
Poor leads due to lack of pre-qualifying. You can improve lead quality by
Implementing negative search words with paid search. 50% of adspend waste is due to trash keywords.
Talking about who you serve through creatives and adcopy. Really hone in on your target customer and speak to them.
Mention it again on your landing page
Prequalify with the forms requiring certain information. This makes the sales folks happy 🙂 But don't over do it otherwise fewer conversions. It's a delicate balance between marketing and sales.
Regarding sales forms.
I've seen IT companies require a prospect to fill out 15 questions before they can submit a form. This can work if you've got a large pipeline of traffic which allows you to cherry pick. But if you don't have a lot of web traffic, you need to use 4-7 questions at most in order to improve lead flow and conversions. Any more than 7 and you won't get incoming leads.
Avoid technical jargon
Unless your buyer is a CTO, avoid using technobabble with your landing page copy.
This is the BIGGEST problem with information technology companies. Most tech companies suffer from poor copywriting. They work really hard to try and come off smart by using long winded sentences in their copywriting. Kinda like lawyers, actually. Believe me, I know. I've worked on marketing campaigns for lawyers.
Which reads better?
"We provide managed IT services to help you efficiently operate at peak capacity so you can maximize synergistic efficiencies"
Or
"Our managed IT services will allow you to scale your business, sleep better at night, and save you money"
Market towards the long tail
This is a highly fragmented vertical. MSP is an umbrella term for alot of services. Target specific services by bidding on those keywords. (eg; aws managed services, cloud migration services, it security for small business, IT services for dental practices etc)
Your keywords, adcopy, and landing page content should all be working together to match customer intent. Someone searching for "aws managed services", shouldn't be directed to your landing page which doesn't mention this at all.
Invest in remarketing
Only a small portion of all web traffic will ever convert. I've seen this across numerous verticals. Alot of people are skimming off the top by only focusing on customers who are ready now. But alot of MSPs are leaving money on the table when they choose not to remarket to those who could be ready in a few months.
Depending on budget and resources, Facebook, Linkedin, or Google remarketing ads can help convert the unconverted.
Some prospects may not be ready to buy now. Others may need further education.
Either way, you need content in order to stay top of mind. Consider using educational content to put prospects into your funnel. This content could come in the form of webinars, videos, whitepapers, and/or articles you've published.
In conclusion,
This is a once in a lifetime opportunity for those in this industry. Some of you have been preaching to your clients about the importance of security and proper IT infrastructure and they have been brushing you off…until now. Now everyone is realizing how important this stuff is. Make the best of your marketing.
I do pay per click marketing for the last 6 years across numerous industries. If you're interested in PPC marketing for your MSP, don't hesitate to DM me.
submitted by /u/ericb0
[comments]



Source link
#1948 How to teach your kids to build their own businesses


Joining me as somebody who I've been talking to via email for a while, and I've wanted to have on here and I'm so excited that he said yes to an interview.
So many entrepreneurs that I've interviewed had little businesses when they were kids. They're usually so freaking proud of then that they can't stop telling my producers about it. But so many of the stories ended with the business getting shut down by the school, by a teacher, or by the principal.
Well, today's guest said, "What if we create a way to encourage kids to sell and create businesses? We'll teach them how to do it and we give them everything that they need."
Scott Donnell is the founder of MyFirstSale, which gives kids the life skills and confidence
to sell their products in a safe, friendly online environment.
For a special listener discount, you can go to MyFirstSale.com/Andrew or hapbee.com/Andrew to see more.
Scott Donnell is the founder of MyFirstSale and Hapbee, a wearable device that allows people to pick the feelings they want to express, like happiness, calm and sleepiness.
Mixergy listeners can get the following promos:
www.myfirstsale.com/andrew ($20 off Sign Up)
www.hapbee.com/andrew (Indiegogo discount)
Sponsored by
HostGator – Ready to take your website to the next level? Whether you're a first-time blogger or an experienced web pro, HostGator has all the tools you need to create a great-looking website or online store. A wide range of options includes cloud-based web hosting, reseller hosting, VPS hosting and dedicated servers. Founded in 2002, HostGator is the perfect web partner for business owners and individuals seeking hands-on support. Visit www.hostgator.com/mixergy to see what HostGator can do for your website.
---
Toptal – Toptal is a global network of top talent in business, design, and technology that enables companies to scale their teams, on demand. Toptal serves thousands of clients, including Fortune 500 companies and innovative startups, delivering expertise and world-class solutions at an unparalleled success rate. With elite freelancers in over 100 countries, Toptal connects the world's top talent with leading companies in days, not weeks. Plus, every new engagement begins with a no-risk trial period, so clients only pay if satisfied with the work. Get started hiring with Toptal today.
More interviews -> https://mixergy.com/moreint
Rate this interview -> https://mixergy.com/rateint
Why You Don't Need A Qualification To Build A Business

(Or you can watch the video version below)
Over the past few years of working with thousands of female entrepreneurs I've noticed something that holds back so many people with amazing ideas: feeling like they need a specific qualification to start the business they dream of.
If this sounds familiar, I want you to know that I understand exactly how you feel.
Before I started FEA, I sat on the idea for 3 whole years because I kept thinking to myself, "Who am I to create this?!" and "Who will take me seriously if I have no business qualifications!".
I wasted so much time hanging on to this false belief before I finally plucked up the courage to get out of my own way and take the leap anyway.
I don't want that to happen to you! I want you to recognize that you don't need a qualification to share your experiences, your skills, talents, passion and expertise.
So in this episode, I want to share with you:
What I DID have instead of a qualification, that was so much more important to help me build my business.

How my friend Allie Casazza built a hugely successful 7-figure business with no qualifications

(You can listen to that episode right here)

.

The impostor syndrome I felt while writing my first book (and how this fear came up again now that I'm thinking of writing a 2nd book!).

Why your experiences and skills are just as valid as any qualification and how to use them to create a valuable offer. 

My best tips to help you build your confidence and go for your dreams if not having a qualification has been holding you back.
As a bit of fun, we've created an FEA certificate you can download, print out and put on your wall to remind yourself that you are qualified and you are absolutely good enough – we believe in you!
Download your FEA qualification certificate here >>
If you've been holding yourself back from going after your dreams because you don't have a specific qualification – definitely leave me a comment below and let me know! 
And if you'd like more support with starting your business, I've got just the thing to help you – a brand new course I'm creating called Create & Sell! Join the waitlist now to be the first to hear more…
In it, I'm going to teach you how to take your knowledge, expertise and passion and turn it into a valuable offer that you can sell!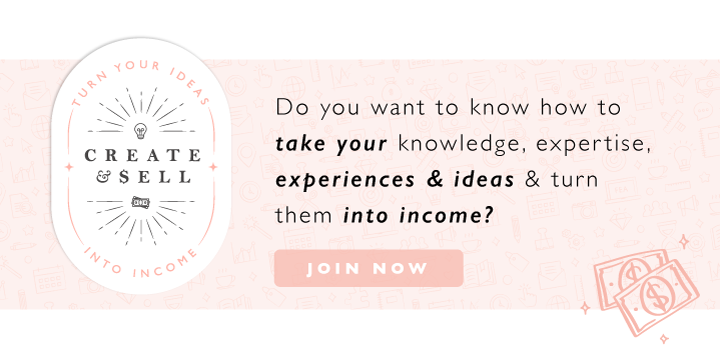 The post Why You Don't Need A Qualification To Build A Business appeared first on Female Entrepreneur Association.
Snake Oil Salesmen #2 – A unique way to say NO to the customers that don't fit.
Hey guys, Snake Oil Salesmen is a fortnightly series on how to sell, with examples of Tech/SaaS products. I got good responses to my first post here, so here I am with issue #2.
​
This series is for people who
Have an idea but don't know how to sell,
Have an idea but don't have an audience,
Wantrepreneurs
​
I try to give examples of human nature that I've observed, read, and put into practice in my four years of sales experience.
​
Let's dive in.
​
Sometimes as a salesman, you meet customers who aren't right for your product/service.
For some reason, they insist on buying from you even though it doesn't solve their problem in the way they would expect it to. Then they suck your time with complaints and request for more features.
The customer experience sucks and soon you find yourself hating going to the office and start saying 'Thank God It's Friday'.
How do you deal with them? By saying no, of course.
But why is saying no so hard?
For some cultures, it is rude to say no… (Asians, I am looking at you!)
​
And there are enough people who take advantage of this inability of some of us to say no. Casually browsing through r/Choosingbegars, you can find many of them. (Think annoying influencers who can't influence for shit, begging small businesses to give free stuff)
​
I take inspiration from Steve Jobs, who is famous for curt 'no' replies to customer complaints. (Here's a non-comprehensive list of the times he has said no to his customers)
​
I am not asking you to be an arrogant douche. But consider what happens when you say yes… To quote the company behind Basecamp, a project management tool targeted at remote teams:
​
Each time you say yes to a feature, you're adopting a child. You have to take your baby through a whole chain of events (e.g. design, implementation, testing, etc.). That's why you start with no. Every new feature request that comes to us — or from us — meets a no. We listen but don't act. The initial response is "not now."
​
Ahrefs took this a step further with their trial pricing and they are gonna be the focus of this discussion.
​
Ahrefs is an SEO toolset. You use it to find topics that people search for in Google and then use it to rank your site on the first page of the results. Their main competitor is Semrush. Both have similar features, with Semrush gaining a slight edge on product features and Ahrefs being better in the UI/UX department.
​
Here's a comparison of their pricing plans
| Plan | Ahrefs | Semrush |
| --- | --- | --- |
| Trial | $7 for 7 days | Free for 30 days |
| Basic | $99 | $99 |
| Intermediate | $179 | $199 |
| Enterprise | $399 | $399 |
​
Every SaaS company I know of usually offers a free trial to get the customer hooked onto the product.
​
But Ahrefs does not have a free trial! They charge 7 dollars for 7 days when their competitor is offering a 30-day free trial.
​
Their CMO – Tim Soulo is quoted on their landing page as saying
"Don't spend $7 on the trial until you learn how Ahrefs can help you get more search traffic and grow your business."
They tell their potential customer outright not to spend their money! Why?
​
It's because they invested significant time and money to build content that teaches you how to rank your website on Google. Once you know this, you are more likely to spend $$ on a recurring basis.
And since their own content ranks on the first page of Google results (most often in the first or second result) people started to trust them.
In addition to the articles, they also made an $800 course called Blogging for Business. It was made free during the pandemic (and that's how I came to know about Ahrefs). The people who complete it, go on to sing their praise to others (like I am doing now. The course is still free btw, in case you want to check it out)
The course did name-drop the tools sold by Ahrefs from time to time. But the principles taught in the course could have been used with any tool. So you could have completed their course, and simply signed up with Semrush instead as they give a better trial offer of 30 days.
But by the time you complete the course, you're familiar with their tools, and more importantly, you have some goodwill towards Ahrefs. People in general usually feel obligated to give back when you do something for them. Ahrefs is betting that once you complete the course you will pay to use their product at some point.
Having a quality product that is easy to use attracts a lot of people who abuse the free trial. It only takes 7 days to find content ideas for the next six months.
They indirectly say NO to their customers by having a paid trial. And they directly say NO by quoting their CMO asking them not to buy it until they have learned to use it!
And by saying no, they achieve two things:
​
They reduce free trial abuse which saves them time and resources &
​
They shorten the sales conversion cycle to 7 days, which allows them to earn revenue from the 8th day as opposed to the 31st day (which is the case for their main competitor – Semrush)
​
That's the end of my analysis. I have three questions for you:
Can you share any other examples (personal or otherwise) of companies saying no to their customers that don't fit their product?

Have you struggled to say no to your customers or did so and felt all the better for it?

What do you think of my analysis?
If you were looking to subscribe to my newsletter, here is the permalink.
submitted by /u/leucyne
[comments]



Source link