Dope email newsletters, fostering fandom, and 55 new data integrations [Hubcast 261]
This episode of the Hubcast is brought to you by Digital Sales and Marketing World. Don't just take our word for it – check out the videos on digitalsalesandmarketingworld.com.
Certified Dope
Reproductive Medicine Associates of Connecticut (RMACT) newsletter winning
IMPACT client RMACT was following the old playbook of sending out a standard monthly email newsletter to a tired stale list in their HubSpot database.
And as a result, their engagement suffered. Yes, they were sending out content that they believed was relevant to the audience, but there was no heart, no soul, just information.
When they decided to do the revamp they sent out an email to their audience and described their new approach as "more stuff you actually want to read, fewer stock photos, more consistent content that resonates with you."
They committed to writing better content, to really figuring out how to connect on a personal level with their audience.
AND they threw out the old mass email list and created a legit conversion path so that people could sign up. Their list size dropped by around 90% BUT their engagement went through the roof.
Emma, Virginia, Matt, and team at RMACT, you guys are Certified Dope!
What's on our mind
Our friend, David Meerman Scott recently, came out with a book co-authored with his daughter, Reiko, called Fanocracy: Turning Fans into Customers and Customers into Fans.
David talked about this at IMPACT Live 2019 and it's a super interesting concept.
There are certain brands that have raving fans that basically do their marketing for them (including HubSpot).
He recently posted this on LinkedIn that I think is a great tidbit to chew on:
"Businesses that cultivate genuine human connection and empower employees to build personal relationships with customers will gain more than just loyal customers; they will have passionate fans that spread excitement and joy to others."
How can this be applied to your business? Even if you're not selling a "product" or "commodity"?
This episode's sponsor: DSMW
Ron Tite was just announced as a keynote!
Get 20% off your tickets with promo code: 20HUBCAST
HubSpot wishlist: Have products/quotes directly connected to products/subscriptions in Stripe
"We love the opportunity of this feature!

However, we won't be able to fully implement the Quotes and Payment from the quote until we can directly connect the selected Product on the Quote to a Product/Subscription in Stripe.

From a sales perspective, heck yes, we want to be able to just "take the money," but from a broader business perspective, we need to be able to have those payments correctly allocated to our subscriptions and products, mainly for reporting purposes.

It feels like it's "so close"… but not quite ready for businesses to be able to fully implement this feature. Please help!"
Another gem from our friend Devin at DigitalMarketer!
HubSpot updates
Top 55 PieSync connectors are now listed in the app marketplace
"Now live is a new App Marketplace collection containing 55 of the top PieSync connectors. To see the collection, go to the App Marketplace Collections filter section on the left. There you will find a "Data Sync by PieSync" collection. Click on that collection and browse all of the 55 PieSync connectors.

Note: You are not installing single connectors. When you install the Piesync app, or click the "Connect App" button, you are installing the entire PieSync app. This will give you access to all of the connectors that PieSync offers.

Everyone has access to the collection filter and can view PieSync connector listings. If you have PieSync installed you already have access to these connectors and don't need to take any action. If you do not already have PieSync, you will be directed to connect the PieSync app."
Learn More
Note: right now, as far as we can tell, PieSync only has connectors that sync Contact data – not company, deal or ticket data.
Until next time
Join the HubSpot User Slack and hang out with us!
If you're listening on iTunes – head on over and leave us a review! We love hearing your feedback, so feel free to leave some in the comments, or shoot me an email at cduffy@impactbnd.com!
Until next time. This is Carina Duffy and Nick Bennett saying to you, get out there and get after it!
7 essential tips for managing a newly-remote team [Infographic]
Throughout my almost seven years here at IMPACT, I've seen a lot of (positive) change.
A team of 15 is now over 65. A small office has become a big one.
We've gone from having everyone work from our headquarters, then in Wallingford, CT, to more than half the team working remote from their homes across the country and even internationally.
I've made my way from an intern to an account supervisor and now Director of Operations, managing three people.
Learning how to properly manage a team is a big feat in itself.
Add in the fact that now, due to the coronavirus pandemic, our entire company is working remote and the challenges begin to pile up.
The ease of walking over to their desks, grabbing a room to have a meeting together, or just wanting to take a lunchtime walk has completely disappeared.
A team needs to be able to communicate strongly, report accurately, complete quality work based on documented goals and processes, and — perhaps most important for remote employees — feel like they're all in it together.
Nutcache's infographic, "7 Tips for Managing a Remote Team," (shared below) highlights helpful advice for managing a remote team in a way that ensures everyone is able to effectively complete work and interact successfully.
How to increase your remote team's productivity and efficiency
Having both the right people and the right tools and processes are extremely important when it comes to managing a team of remote employees. Let's take at each of these elements:
The right people:
I've always envied people who can be productive at home. (I often get sidetracked by Netflix or my dog…) This is part of the reason why working remotely is not for everyone.
When opening up to remote employees, it's important for your company to hire people who can thrive independently, as well as when working with their team.
The right tools:
Imagine a business world without email, phone calls, instant messaging, and video/screen sharing.
Having the ability to see my team's faces everyday makes me feel connected to every single of them, and because we're able to quickly communicate via video or instant messenger, we're more productive and clear in what's expected of each other.
In addition to communication tools, project management tools are also essential.
Having a software that the entire team can use from anywhere makes a world of difference when it comes to managing each person's workload and knowing how that feeds into the team's overall list of to-dos.
Processes:
Having company processes in place is important to keeping all teams consistent, so it's imperative that everyone is familiar with and follows them.
You may also want to develop specific processes for the people on your team that will help keep everyone on the same page when it comes to achieving your goals.
Goals:
Speaking of goals, it's not only essential that you have them, but everyone on your team should also know exactly what you're working towards, what the plan of action is to achieve them, and how your goals feed into the bigger objectives of the organization.
Make sure you're clearly communicating your team's goals to each individual member on a consistent basis; talk about them in 1-on-1s, team meetings, and performance reviews.
Communication:
My team believes in always over-communicating. We use tools like Slack and Zoom to keep all lines open when we need help or things clarified.
We have daily stand-up meetings each morning to ensure we're all cognizant of what everyone is working on and what impediments may be standing in their way of completing their tasks.
We also hold regular 1-on-1 meetings where we can talk about personal goals, challenges, and accomplishments.
Trust:
This one goes both ways.
A team needs to be able to trust their manager, and a manager needs to be able to trust their team.
One of IMPACT's core values is dependability, and that feeds directly into our trust in one another.
If you hire the right people for the job, your communication is strong, and everyone knows what's expected of them, it shouldn't be hard to trust that your team will get things done in a productive manner.
Team building:
There's so much value in seeing my team in person.
That's why we make sure our remote employees periodically make their way into the office, so everyone can spend quality time with each other.
Unfortunately, that's not possible for the foreseeable future.
While we're unable to make in-person gatherings happen, we have been scheduling video lunches, having after-work virtual happy hours, and game nights to keep our bonds strong and spirits high during this difficult time.
Take a deeper look into the seven tips Nutcache has laid out in their infographic below.
—
Editor's Note: This article was originally published in June 2018. As the coronavirus pandemic of 2020 has the entire IMPACT team and more people, in general, working from home than ever before, we found the advice to be timeless. The write-up has been updated and republished to bring this timeless advice to you in a whole new context and light. – Ramona Sukhraj, Head of Editorial Content
Digital Marketing Strategies Brands Often Overlook
In the era when almost every brand has a strong online presence, standing out from a crowd can be extremely difficult.
We all have corporate blogs, run social media accounts, send weekly email newsletters, and maybe even offer downloadable resources. With our social media feeds updating every few seconds and new articles being published constantly, gaining at least some traction is a complete success for most companies.
Of course, traditional marketing techniques are crucial for building a long-term marketing strategy. But to boost your visibility, you need to diversify your marketing efforts. Rise above the noise. Do something your competitors haven't done yet. And you'll see your audience start noticing you.
Sometimes, the best way to improve your digital marketing strategy is by applying overlooked marketing techniques like the ones in this article.
Here's why you should think outside of the box
Social media accounts of many popular brands are full of posts that hardly ever receive 10 likes, let alone small companies and startups.
By limiting ourselves to the most popular marketing methods, we're just blending in the oversaturated market. While we all act identically, how are we going to outperform our competitors?
It always takes creativity to be noticed. And before you come up with an outstanding marketing campaign, you can leverage the following marketing techniques. They won't guarantee your traffic will skyrocket, but they'll surely help you improve brand awareness and reach more people (some of these methods perform especially well for the specific niches).
7 Marketing Techniques Your Competitors Haven't Tried Yet
It's important to know what your competition is doing and how they're achieving their marketing goals. But it doesn't mean you should be doing exactly the same things.
Why try to outrun your rivals when you can simply go the other way? Using different marketing approaches, you can become the first to identify the most effective methods and succeed there. Here's what you might want to try.
1. Launch a native advertising campaign
Native advertising has been growing rapidly for the last few years.
By the end of 2020, US advertisers will devote almost two-thirds of display budgets to native ads. However, according to the recent research conducted by CMI and Outbrain, only 26% of marketers are utilizing native advertising to reach their target audiences. It means the rest 74% still miss the opportunity to improve their content performance.
If you haven't heard much about native advertising, we'll define it for you.
Native advertising is a paid marketing method that involves using ads that fit seamlessly into the design of the platform upon which they appear. Unlike typical banner ads, native ads are non-intrusive and don't hurt user experience.
You can find native ads in your social feeds (yes, those ads from Booking.com you start seeing every time you come back from your vacation are native ads), below articles (remember the 'you might also like' content?), or among product cards on eCommerce sites.
This is an example of how native ads match the form of the publisher's content.
It takes time to build an effective native ad campaign. But it's worth the effort:
Native ads registered an 18% higher lift in purchase intent than traditional banner ads.
Consumers looked at native ads 53% more frequently than display ads.
70% of users claimed they would rather discover products or services through content than traditional advertisements.
How to make native advertising work for you? It's all about time, testing, and ongoing optimization. Still, you can start by following these simple steps:
Set clear goals and be realistic. 
Select the right native advertising platform. You can either go with a small native advertising network with strong local publisher connections to promote your local business or advertise on a large platform that partners with the most popular publishers worldwide.
Align your campaign goals with campaign content. Do you want to gain more newsletter subscribers? Why would your visitors do it? Give them an incentive. Show them the value.
Research your target audience.
Remember about the buyer's journey. If your goal is to build brand awareness, you'll be targeting people who haven't heard of your brand before (obviously). So don't attack your visitors with overly promotional content about your brand. 
Check out creative insights by Taboola trends before creating an ad.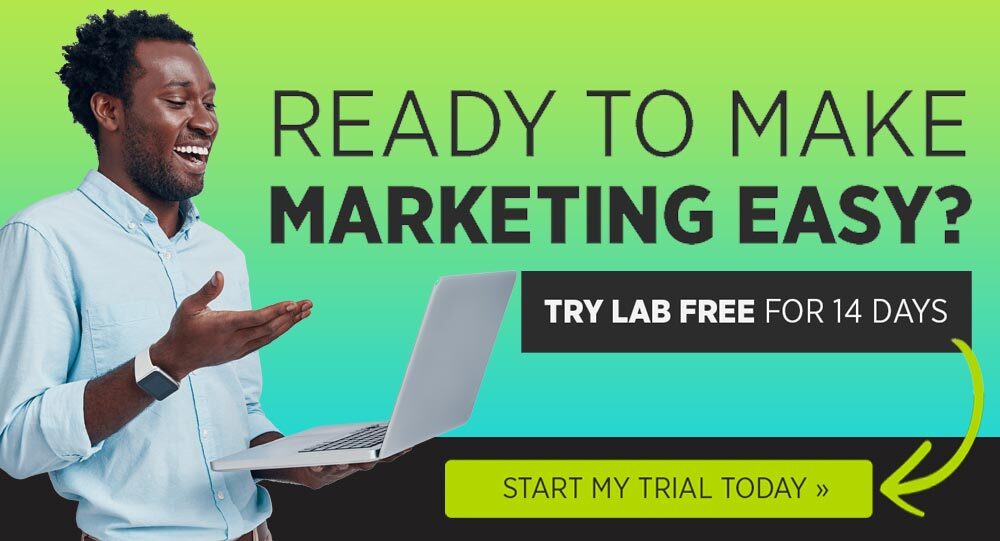 2. Publish survey research
Anyone having a client base or website traffic can conduct survey research. Your own research will become a source of unlimited traffic to your site, an awesome link-building opportunity, and a quick way to build credibility.
What does it take to conduct research?
Idea.
Questions.
Audience.
Survey.
Evaluation.
Infographics.
One more significant benefit of survey research is that it can be repurposed in multiple ways. While you might want to format original research as an e-book to capture your audience's emails, you can also feature the research results in a blog post, incorporate it in your newsletter, etc.
Among our favorite survey researches are:
3. Get traffic from Quora
I've been doing marketing on Quora for quite some time. This question-and-answer website has huge marketing potential for many companies.
Having 300 million monthly users, Quora can help you increase your brand visibility significantly.
What's Quora marketing like?
From a platform where you can find the answers to your personal questions, Quora evolved into a worldwide knowledge base. Now you can find people asking for product reviews, solutions, business-related tips, etc. This is how entrepreneurs willing to recommend their company appeared on Quora.
Based on my own experience, I should say Quora is extremely effective for promoting mid-price segment products to the audiences located in the US.
If your company fits this description, you should definitely try using Quora for marketing.
Here are a few tips for building a successful Quora marketing strategy:
Create a reliable profile. Show it's a real person behind your answers. Add as much information as it's possible. Create a bio, describe what's your area of expertise, add your photo and education details, link to your social media accounts.
Follow other people and topics. This will allow you to keep track of new relevant answers and build connections.
Answer fresh questions. Search for keywords that are relevant to your topics and look for questions that are still being discussed.
Look for questions that rank on the first page of Google search results. Your answers to these questions will gain much more traction. To find these questions, you'll need to use a keyword research tool. Learn more about the topic in the Ahrefs blog.
Provide real value. First of all, Quora has strict policies, and it bans answers that are marked as spam. Moreover, your audience isn't blind, and they see when they're tricked.
PRO TIP: If your answer got banned, but you don't agree with it, you can appeal. In most cases, my answers were restored (when they're really relevant).
The fact Quora performs especially well for companies that offer services to US-based audiences doesn't mean other companies should use it. If you run a blog, Quora can be a great place to put your posts in front of more people. Find the questions relevant to your topics and answer them adding a link to the original blog post.
4. Stay active in online communities
There are lots of online communities where you can distribute your content. Among the most popular ones are GrowthHackers, Quuu, and Medium.
About GrowthHackers:
GrowthHackers is a community where you can submit your blog posts so that they are seen by a relatively wide audience. The more engagements your posts drive, the higher it'll be shown in the feed.
The best thing about this community is that to read the full post, readers will be redirected to the original blog post. This lets content marketers see how many people were interested in their content and didn't just click on the title accidentally.
About Quuu:
Quuu is a website where you can submit your content to be shared from other users' social media profiles. This platform works both for people who want to share relevant content consistently but don't have time for it and for companies that want to promote their content.
About Medium:
Medium is a high domain authority site that displays curated content related to every reader's indicated interest. The quality of content is crucial on Medium. Whether your content will be recommended to others totally depends on the reactions of people who have already seen it.
5. Sign Up for The HARO Newsletter
If you're looking for effective link-building strategies, this technique is for you.
HARO, or Help A Reporter Out, is an online service helping journalists and content marketers to get quotes from the public. After you register, you'll start receiving daily source requests. When there's a topic related to your area of expertise, write an answer, send it, and wait for the journalist to reach out to you.
Contrary to guest blogging, answering HARO questions takes much less time and delivers more significant results—some journalists write for premium websites that hardly ever accept guest posts.
6. Leverage gamification
Gamification is key to improving customer engagement.
Gaming techniques, such as contests, scoring systems, and incentives help brands build brand loyalty, connect with more prospects, and increase conversions (you might have never wanted to buy this wine storage cabinet, but they'll give it for half the price if you win!).
You can gamify almost any stage of customer interaction. There are two things your whole campaign will be built on – your goal and your audience's interests. From there, you can start coming up with an idea, its translation, incentives, etc.
One of the most important points is that you shouldn't overcomplicate things. It often happens that I see great campaigns I'd have been happy to participate in only if they hadn't provided so many rules and conditions.
Here are a few campaigns that could inspire you:
McDonald's offered an interactive advent calendar, with new special offers or gifts being unlocked every day during the festive season.
Starbucks offers customers to collect Stars for completing specific tasks and select rewards they can get with their Stars.
7. Build meaningful relationships
Marketing isn't just about posting content or running creative campaigns. It's about relationships—not only with your prospects and customer avatar but with other brands as well.
Host interviews
Wondering how to drive more traffic to your blog? Host interviews. Come up with a topic and ask niche experts about their opinion on it. You can either use their quotes to complement specific points in your posts or publish full interviews. Whatever option you go for, don't forget to mention an expert in the title.
Search for popular companies on LinkedIn and contact the relevant people working there. The names of big brands will add credibility to your articles. Don't forget to send a link to interview participants once it goes live so that they could share it from their personal social media accounts or the corporate ones.
Collaborate with brands
Collaborative marketing is a technique lots of brands overlook. Everyone gets excited when another co-branding campaign of popular brands sees the light, but hardly anyone thinks they could do the same with a company next door.
Summary
There's no one-size-fits-all solution when it comes to growing your brand. And sometimes it seems that the first thing coming up to business owners' minds when they hear the word "marketing" is social media marketing.
But if you want your marketing strategy to deliver great results, you need to stand out, test different approaches, and run campaigns your competitors haven't even thought of yet.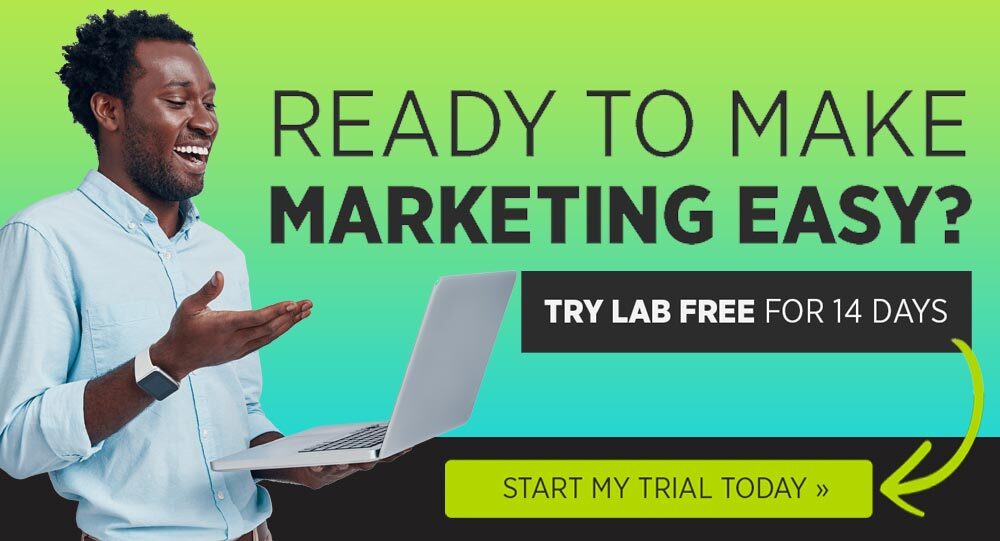 The post Digital Marketing Strategies Brands Often Overlook appeared first on DigitalMarketer.
Are Your Calls to Action Working Hard Enough?
What makes a good call to action (CTA), where they should be used and how to track their effectiveness in Google Analytics.
If you want to turn website visitors into paying customers, you need calls to action that compel them to take that final step. You invest a lot of time, money and other resources into bringing traffic to your website, so it makes sense to convert as many of those visitors as possible into leads and customers.
Sadly, if your CTAs aren't working hard enough, you're letting potential customers slip through your hands. In this article, we look at the key aspects of effective CTAs and how you can make them work harder for your brand.
What is a call to action?
A call to action is an instructional message aimed at persuading people to take immediate action. This sales and marketing device has been used for decades to literally call upon audiences to take profitable actions; buy something, call for more info, sign up to an email list etc.
Before the age of the internet, we had CTAs at the end of radio ads, in print magazine ads and at the bottom of posters.
Now, when we talk about calls to action, we're generally referring to sections of a web page or email that look a little more like this:
One of the CTAs on the Vertical Leap website.
Here, we have the classic anatomy of a website's call to action:
Heading
CTA copy
CTA button
You'll see this pattern repeated across the web where brands use these three elements to create a concise, compelling message, urging users to take action. They then provide the means of completing this action by clicking on the CTA button.
So the calls to action on your website need to do two things. First, your CTA copy has to create enough incentive that visitors are compelled to take action. Then your CTA buttons pave the way for them to satisfy this urge with a single click.
Why should I use a call to action?
People who visit your website and don't take action aren't much good to you. Your marketing strategy depends on people buying, downloading, clicking and completing actions that contribute, in some way, to sales and profit. But people generally don't take these kinds of action without motivation or an indication that the reward is worth the effort.
Your ad campaigns, content strategy and other marketing efforts build up the necessary motivation to engage with your brand and it's up to your CTAs to turn this motivation into action.
Purchases are the most obvious use case for CTAs. But the most important calls to action are often the ones that keep leads engaged with your brand before they've decided to make the purchase – e.g. email signups, content downloads, free trials, webinar signups etc.
Without CTAs targeting these secondary conversion goals, you're letting the vast majority of leads – those who aren't ready to buy yet – slip away.
Where should they be used?
Every page on your website should have at least one CTA calling upon users to complete one of your conversion goals. Even pages that aren't primarily designed to sell – for example, your blog posts – should have a CTA for a secondary conversion goal, like signing up to your newsletter or getting in touch with your business.
The Vertical Leap CTA we looked at earlier appears at the bottom of every page on the Vertical Leap website.
On every blog post, we also have the following CTA appear directly after the article itself:
Now, these CTAs demand very little from users so it makes sense to have these at the bottom of blog posts where purchase intent is generally low. But what about the CTAs for your primary conversion goals, like purchases, bookings, quotes etc?
Your homepage
Of all places, your homepage should summarise what your brand is about and, ideally, you want to achieve this above the fold. This isn't always easy but your aim is to communicate what makes your business unique and why people should be excited about buying from you.
If you're selling a single product/service or have a clear brand position (like Mailchimp, above), there's no reason you shouldn't be able to do this. However, businesses selling much larger product ranges and competing in saturated markets will always find it more difficult to justify primary CTAs on their homepage.
Landing pages
Landing pages are the place for your primary CTAs. This is where you should see the best performance because your ad campaigns have targeted consumer interest and brought them here to do business.
The key things with landing page CTAs is to match the search intent of users as closely as possible. The simplest way to do this is to do your keyword research, create individual campaigns for all the queries that matter and then create unique landing pages for each one of them with CTAs that hammer home the message.
Relevance is everything here.
In the search query above, the user clearly states that they're looking for software to help remote teams work together, not just generic team management software. Monday's software essentially works the same for in-house and remote teams but the company understands its target audiences.
Not only does it bag the top position for this query but it puts the key phrase "remote team" at the centre of its campaign.
More importantly, though, the company matches that same key selling point on its landing page and makes it clear to visitors that this software caters to their needs.
What does a successful CTA look like?
In terms of visual design, we've already looked at the typical formula for a successful call to action – the heading, copy and button trio.
What we've got here is a heading that communicates the key selling point in a few brief words, using large text and a bold font-weight to grab attention. Next, we have a section text in smaller font size and weighting that expands upon the heading and provides more detail about the key selling point. And, finally, we have a large, bold CTA button literally telling users what they're going to get by clicking through to the next page.
The most important design principle here is contrast:
Colour contrast: Black text on light backgrounds, white text on a coloured CTA button.
Size contrast: The use of different font sizes to separate text and emphasise importance.
Form contrast: Bold vs regular font weights.
Shape contrast: The CTA button being the only defined geometric shape in view.
These forms of contrast make an effective CTA jump out from the page and give users visual feedback about which individual elements of the CTA are most important. This makes the individual elements easier to distinguish and gives their individual messages more impact.
When it comes to CTA button colour, you should have a highlight colour that repeats for the most important elements on your site and those you want to highlight for any reason. HubSpot uses its branded orange as its highlight colour for all of its call-to-action buttons and to highlight other important elements, as you can see above.
To emphasise the CTAs on its homepage even further, the company uses a lot of greens in its hero image, which is almost opposite to orange on the colour spectrum, thus increasing contrast even further.
How effective are your CTAs?
The effectiveness of a CTA is normally measured by its conversion rate. In Google Analytics, the most accurate way to measure the performance of individual CTAs is to use Event Measurement to track the actual click of buttons.
One benefit of this is that you don't need to create unique page redirects for each conversion goal and track them based on URLs. Another is that you can compare the total number of button clicks vs completed conversions to identify problems users might be having after they click through.
An effective call to action successfully convinces people to take action, but your CTAs can't do this alone.
We've looked at some of the design principles of a successful CTA, but it's ultimately the copy/content that convinces people to buy into your message (or not). So the wording of your CTAs is actually the most important factor – the key selling point in your heading, the additional text you provide and the wording in your CTA button.
So, if you're looking to optimise your calls to action, start by testing different variations of CTA copy before you get bogged down in button colours and details that may have less impact on a user's decision.
Also, keep in mind that the messages you deliver before a user sees your CTA are equally as important, if not more. So make sure your ads, landing pages, hero sections, emails and everything else are increasing incentive so that when users do see your call to action, they're already tempted to take action.