How to Rise Above Marketing Mediocrity, According to Ann Handley
Ann Handley is a Wall Street Journal bestselling author, and has been named by IBM as one of the seven people shaping modern marketing.
She's also the world's first Chief Content Officer, and is a LinkedIn influencer with almost 400K followers.
Needless to say, I was thrilled when she agreed to speak with me about the current and future trends in marketing at the 2019 Conex in Toronto.
Along with marketing trends, we also talked about new approaches marketers can use to solve old problems. Because, while much has changed in marketing over the last few years, one thing remains consistent — businesses still need to connect with their audiences.
Here, let's explore Ann Handley's take on pathological empathy, "snackable" content, and rising above marketing mediocrity.
Have Pathological Empathy For Your Consumer
One of the key concepts Handley has pioneered is "pathological empathy."
Rather than simply segmenting customers by their behaviors or demographics and trying to appeal to them on those grounds, Handley wants marketers to get under their skin: "When I say pathological, I mean really understanding, sort of getting inside their skin … to get a sense of who are they and how can you best engage with them emotionally."
Ultimately, engaging with a consumer on an emotional level is one of the most sure-fire ways to guarantee a successful marketing campaign. (I dare you to watch Android's "Friends Furever" video, the most-shared video ad of 2015, without tearing up.)
This next-level empathy opens the door to a new approach to content creation. Handley poses the question this way — "How do we create the kind of marketing content, assets, campaigns that will actually touch their hearts … and maybe open their minds?"
Slow Down
In order to build pathological empathy, you need time. However, in a fast-paced marketing environment where everything moves at the speed of light, time is the most precious and limited commodity.
Counterintuitively, this only proves Handley's point:
"I'm on a mission to get marketers to slow down. Instead of approaching their job with an 'as-soon-as-possible' mindset, I think it's much more valuable at certain key strategic moments to slow down."
Handley says that by slowing down the marketing process at these strategic moments, marketers can better execute on building relationships and converting leads.
"I think what we're missing is that opportunity to say, 'All right, what are the moments where we really need to think more strategically? Where should we slow down to fuel faster growth later?'"
Speak to Your Audience as Peer-to-Peer, Not Brand-to-Target
In addition to slowing down the marketing process at critical points, Handley suggests that marketers speak to their audiences from a peer-to-peer perspective, as opposed to brand-to-target.
While marketers instinctively want to talk about what sets their brand and products apart, that's not a message that can connect with customers.
Handley told me, "We love our products and services and we understand on an implicit basis what value they bring to your customers or your prospects. But I think that we don't always communicate that as effectively as we could. We're not always leading with our hearts. We're not always touching people in a way that will engage them emotionally."
Next time you're constructing a web page or writing landing page copy, you might ask yourself — Would I, and my colleagues, like it designed this way? Would we keep reading? Would we click the link?
Of course, you'll want to A/B test and use focus groups to ensure you're meeting your audience's needs, but it doesn't hurt to consider your own opinions and interests, or the opinions and interests of friends and family, when creating and promoting marketing materials.
Be a Resource for Your Audience
Handley told me marketers should be a resource to their prospects and offer them value. Part of this shift requires connecting with customers personally. You might try social media, but alternatively, consider putting a twist on an old marketing stand-by — the email newsletter.
As Handley says, "Newsletters are vastly undervalued and they're a huge opportunity that we're not doing well."
Handley mentioned that, unfortunately, most marketers tend to focus on the "news" aspect of a newsletter, and forget the "letter" part of the equation.
The "news" aspect means marketers use their newsletters as a distribution strategy and focus on providing updates about their own brand — but they fail to use the "letter" portion to engage with and connect to their audience.
Handley notes that when writing newsletters, marketers tend to speak in the plural, but their audience is one person at home or on their phone. Handley says that by simply writing their newsletters as if they are talking to one person, marketers can go a long way toward building that personal connection.
Handley says, "The person who was sitting on the other end of that email … It's one person. They're not sitting there with a thousand other people. So why do we communicate to a thousand people? That's because we're still thinking about it as news and not as a letter."
Don't Create "Snackable" Content
Video is another area where marketers are misreading the situation and losing out on chances to meaningfully connect with consumers. Handley pushes back on the notion of "snackable content," and the idea that consumers are demanding it more.
"Our impulse as marketers has been to make it shorter and shorter and shorter to try to get people more involved. But from a consumer standpoint, I don't think that that's what our customers want."
Rather, Handley thinks that this demand for shorter content was always there but never supplied.
She told me, "I don't think they want shorter and shorter and shorter. They don't want lighter and more snackable … The way that we as consumers are consuming content has been to think about the value that it gives us."
Handley cites Netflix as a prime counterexample that disproves the idea that consumer attention spans are getting shorter, or that "snackable" content is king.
"In a world of snackable, why does somebody sit down for hours at a time to watch the last season of Stranger Things? It's because we want to — we want it on our terms, number one. But secondly, we have all the attention span in the world if it's something that we care about."
Handley doesn't think viewers' attention spans are getting shorter or that they are seeking out shorter content. Instead, viewers are just more discerning about what content they consume.
That suggests marketers shouldn't shy away from longer video pieces, as long as these videos are about something that can connect with their target audience.
Rise Above "Marketing Mediocrity"
Businesses that fail to connect with customers fall into what Handley terms "marketing mediocrity." Handley says it's critical for businesses to rise above it. But how does a business know if their marketing is mediocre?
"If people are not interested in you, if they are not here for you, if they are not thinking, 'I can't wait to see what they come out with next,' then that's a problem."
Handley says marketers should ask themselves what would happen if they went away.
How would your email list react?
Would any of your audience members write your team to ask where you went?
Handley relates a personal story about her bi-weekly newsletter to drive the point home: "I usually mail Sunday mornings and I had a busy week … [s]o I didn't mail until Sunday afternoon at four o'clock. And I got so many emails from people saying, are you okay? What happened? And so that to me was, it wasn't just personally gratifying. [T]he big lesson there is … if you didn't show up, would people say, 'Hey, what happened?'"
Do Less and Obsess
In 2020, there are innumerable changes happening in the world of marketing. I asked Handley what her single most important piece of advice to marketers would be, and she told me, "do less and obsess."
Handley suggests that marketers "do less and obsess" and focus on the fundamentals, and "create less with more intention."
Handley also has some thoughts about content calendars. Handley suggests that marketers "do less that has more impact" rather than strictly abiding by a content calendar.
"I think content calendars are amazing … I'm just saying, don't let it run your strategy."
In the Future, a Customer's Experience Will Dictate Your Strategy
Finally, I asked Handley if she has any ideas on how we'll be consuming content 10 years from now. While she thinks video is here to stay, she rejects the idea that the word is dead.
"I hate binary choices like that. It's not a matter of words or images. It's both. To your question, what does this mean for us five years from now? think it's a better integration and, and perhaps more interactivity."
Handley's seemingly counterintuitive advice is based on marketing fundamentals, some of which today's marketers might be forgetting as they become more enmeshed with new technologies.
It's easy to get caught up in current trends, but knowing your target audience and creating an experience they can truly enjoy remains the paramount goal of marketers. By taking a step back from today's hot new marketing trend, we can get a better sense of how to use new technologies and strategies to deliver a valuable experience to our customers.
HR software subscription costs mount over time
30-second summary:
The HR software market is already worth an estimated $15.8 billion and is currently growing so quickly that, within just three years, analysts believe its value will have reached $25 billion – an increase of over 60%.
Software Advice's new report looks at 11 different software providers and evaluates each of the three major pricing models: perpetual license, subscription, and open source.

The research suggests that the vast majority of software providers have already abandoned perpetual-license plans in favor of subscription-based models.

Software Advice

find that subscription models actually carry a number of the same up-front costs as perpetual licenses, including installation, customization and integration. 

Perhaps a more important point to consider regarding subscription is the huge variability in prices, particularly at the higher level. In fact, among the 11 companies surveyed in the Software Advice whitepaper, the base cost of enterprise packages varied from $1,004 to $3,051.

As more and more companies enter the market, the price will only go down – so it will become cheaper and cheaper for small firms to secure professional HR technology.

O

pen-source plans actually carry a number of hidden costs. As the report makes clear, these can include training, data migration, hardware and IT and maintenance and upgrades.
The outbreak of Coronavirus may have forced millions of people around the world to fire up their laptops and embrace remote working, but this is really only an acceleration of an existing trend. Long before the COVID-19 crisis crashed down on us, the world was moving inexorably towards virtual, asynchronous offices, attracted by the freedom and flexibility of distance working. This global trend has proved a major boon to the HR software market, which is already worth an estimated $15.8 billion and is currently growing so quickly that, within just three years, analysts believe its value will have reached $25 billion – an increase of over 60%.
At the same time, however, the market is having to grow up fast. New entrants are arriving all the time, driving a shift away from traditional, perpetual-license models towards more flexible alternatives. The entire industry, in fact, is in something of a state of flux.
So it was with great interest that we read a new whitepaper from Software Advice on the evolution of HR software pricing. The report looks at 11 different software providers and evaluates each of the three major pricing models: perpetual license, subscription, and open source.
In this report we summarize the main findings of the whitepaper. You can find the full version here, which contains a number of equally interesting takeaways.
Content produced in partnership with Software Advice.
Move away from perpetual-license almost complete
Software Advice's research suggests that the vast majority of software providers have already abandoned perpetual-license plans in favor of subscription-based models. Of the 11 'popular packages' listed in the report, only one – People-Trak – offers a perpetual-license plan. 
This only adds to a wealth of evidence that perpetual licenses are facing extinction, particularly at the mid-level, which previously relied on lifetime purchases plus maintenance fees.
The continual improvement of SaaS technology makes it increasingly easy for companies to store their core HR functions in the Cloud, and the adaptability of a subscription service is a major incentive for customers, who are already using subscription-base services like Netflix and Amazon Prime in their personal lives.
Over the next few years the trend is only likely to continue; By 2020, Gartner estimates that subscription models will account for 80% of all license models, and this is backed up by experts we spoke to on the ground. 
Sarah Dowzell, an HR commentator and founder of software company Natural HR, said "a few years ago, in the market we did come across the question [of which model was better]. No, no-one would ask that question."
Ben Gately, who runs his own software business, CharlieHR, adds: "Software is about giving customers absolute choice and flexibility, and perpetual-license doesn't do that. By locking people in, you're not necessarily driving your company to solve problems. You're doing what's right for you, not what's right for the customer. We're going to see the end of perpetual-license models, probably within the next five years." 
Subscription doesn't necessarily deliver cost benefits
Despite the burgeoning popularity of subscription models, the Software Advice whitepaper suggests they don't always deliver greater cost savings in the long run. The authors find that subscription models actually carry a number of the same up-front costs as perpetual licenses, including installation, customization and integration. 
What's more, the costs of the two models tend to converge over time. While a perpetual license model costs double a subscription model in year one, by year nine the two parabolas tend to have met.
The finding will no doubt surprise many readers, given the widespread view that subscription models offer considerable savings over their fixed-fee counterparts. However, as John Curtis, CEO and founder of Myhrtoolkit points out, this might not be a relevant factor for many firms.
"Who wants software for seven or eight or nine years anyway? Seven years is an eternity in software. The quality increase in HR software in the last three years is exponential. Look at UX – it barely existed as a discipline 10 or 15 years ago, now everyone is used to it as standard. It just shows you can't afford to carry legacy software."
Sarah Dowzell makes a similar point: "Whilst we all want client retention, there's a natural churn rate for most vendors. Also, a change in staff within the client can prompt a change in software – sometimes it's just down to their preferences and other experiences. I'm not sure of the typical staff tenure, but I'd bet it's closer to 4 years than the 7-10 range."
Huge disparity in subscription models
Perhaps a more important point to consider regarding subscription is the huge variability in prices, particularly at the higher level. In fact, among the 11 companies surveyed in the Software Advice whitepaper, the base cost of enterprise packages varied from $1,004 to $3,051.
This disparity reflects both the immaturity of the HR software market, and the wide variety of functionality among programs at the sharp end, a point Sarah Dowzell readily acknowledges. 
"At the top level, when you're comparing software, all the headline bullet points look very similar. But when you go into it, the depth of the functionality and automation carries a lot of difference. A really simple example is around the concept of time-off – a reason for tracking someone's time away from work. Every HR software package does it, but the amount of complexity will vary greatly from one to the next."
With this in mind, larger firms looking to buy a more advanced software option will need to do plenty of homework before deciding what's right for them.
Wealth of choice at lower levels
At the lower end of the market, however, there's a huge amount of options for smaller firms looking to secure a starter package.
Of the 11 companies included in Software Advice's comparison, six – BambooHR, Kronos, PeopleHR, PurelyHR, WebHR and Zoho – offer starter packages from $6 a month or less. What's more, two of the companies also offered free versions.
In fact even the giants of the industry are now offering start-up packages at very low prices. Xenefits' subscriptions, for example, start from just $10.
As more and more companies enter the market, the price will only go down – so it will become cheaper and cheaper for small firms to secure professional HR technology.
Open-source comes with a raft of hidden costs
This relentless pressure on subscription prices may start to squeeze open-source providers, whose main benefit is their cost-effectiveness. Open-source licenses are typically offered free of charge and are marketed as a 'DIY' option for companies with in-house technology expertise.
However, as the report points out, open-source plans actually carry a number of hidden costs. As the report makes clear, these can include training, data migration, hardware and IT and maintenance and upgrades.
To critics, this finding will add further weight to the case against open-source software. After all, it doesn't stay automatically up-to-date like subscription software, and there's no guarantee of quality.
As Jon Curtis says, "open-source is only going to suit a small minority of people. What you sometimes get is an in-house tech guy who says 'I really enjoy coding, here's some open-source software, I'll do it'. But firstly that person will massively underestimate the task at hand, secondly you won't have the project management skills that are needed, thirdly, if they leave, you're left high and dry. 
"Then there's all sorts of security issues. Security's all about the quality of your code – how do you know, if you're using open-source software, what standards have been used? It's a bit like writing your own will, or building a kit car. It sounds great in theory but anyone who understands these things will suck in their breath and advise you against it." 
To find out more, please click here to access the full whitepaper, and get the complete picture on HR software pricing in 2020.
The post HR software subscription costs mount over time appeared first on ClickZ.
How to get the best price for HubSpot
HubSpot is to IMPACT as Dunkin is to America.
We run on it — and almost all of our clients do as well.
As an Elite HubSpot Solutions Partner, prospects often ask us how much HubSpot is and if it's worth the price tag, but that all depends.
The price of HubSpot varies based on which package you choose and how many contacts you have (among other things), and the value depends on your organization's needs and how you actually use it.
If you ask me, for those serious about inbound marketing, who want to deploy all of the essential tactics like blogging, social media, email marketing, etc. then HubSpot is more than worth its cost.
Aside from the quality of the software and its ease-of-use, you would have to spend the same amount (if not more) to get all of the same tools from other providers. With HubSpot, you can manage all of the pieces from one platform.
That doesn't, however, mean your business should just load up on the biggest package from day one. Getting the best price for HubSpot depends on knowing which of its tools are right for your business at this time.
Here are a few tips and guidelines:
Know what you need and what you don't
Start by doing some of your own research to determine what parts of HubSpot you will need, and what you won't.
You'll need to determine if you will be using the marketing tools, sales tools, service tools, the CSM, or a combination.
A few key things that will help to determine your ideal set up will be which teams will be using HubSpot, how advanced you want to go with your inbound marketing and sales, and the number of contacts you manage in HubSpot.
Realistically, you may not need every part of the tool or every hub. Avoid being oversold by having a better understanding of what you need before you start the conversation with the HubSpot team.
Consider the free trial before making a decision
The cool thing about HubSpot is that they let you try their software before buying it. Their free trial gives you access to the full version of the software, and you can choose which tier you want to try out, whether that be starter, professional, or enterprise.
The trial does have a few limitations, such as how many emails you can send, but overall you get the full experience of being a HubSpot customer.
Free HubSpot Tools
Now, if your business isn't equipped to invest in HubSpot's premium tools or you have and would like to cut other existing costs, the company has a number of free tools you can take advantage of.
Different from a free trial, these tools are 100% free, forever.
With all of these free tools, you can start generating leads and sales through HubSpot without paying a single penny. Then, once you have the budget for HubSpot's premium tools, you can start seeing even bigger results from your inbound marketing.
The HubSpot Free CRM allows you to manage up to 1,000,000 contacts, companies, deals, and tasks. You can have as many users as you need, so everyone on your team can use HubSpot CRM.
And that's not all, when you get the free CRM, you also get access to HubSpot's free version of their marketing, sales, and service tools (detailed below).
And the best part of all — HubSpot CRM is free now and forever. Meaning, that they guarantee your free access to the CRM never expires.
Note: IMPACT switched from Salesforce to the CRM in 2015 and has never looked back. Read all about that here.
Free HubSpot Sales Tools
HubSpot's Free Sales Tools allows you to automate personalized outreach emails, create email templates, manage follow-ups, view email opens, and overall track your sales pipeline.
You would be surprised at how many companies are ditching their expensive big name sales tools with tons of features they never needed and using HubSpot Sales exclusively — it's that good!
Free HubSpot Marketing Tools
HubSpot's Free Marketing Tools are HubSpot's no-cost tools for capturing and managing leads.
You'll have access to features like email marketing and lists, and can use the tool to promote lead magnets and attract blog subscribers using pop-ups and contact forms that require zero coding.
Free HubSpot Service Tools
Also included in the free CRM package is a host of features from HubSpot's Service Hub. These features include things like live chat, meeting scheduling, documents, and more.
This hub is centered around creating a support experience that will turn customers into promoters.
Invest in a bundle
If you are ready to take it to the next level and invest in the tools, a great way to get the "best price" for HubSpot is to identify the most cost-effective bundle for your business.
HubSpot created 'GrowthSuite' bundles that are automatically 25% off what the full price would be.
For a small business just getting started, the Starter Growth Suite (starting at $50/month) has the essentials. It includes:
HubSpot CRM
Marketing Hub Starter
Sales Hub Starter
For a full breakdown of the features that are included in each Hub, check out HubSpot's pricing page.
The Starter Growth Suite is generally good for smaller businesses that want to get their inbound marketing efforts going and in the right direction.
With it, you'll be able to start engaging with and converting your audience with forms and emails, perform segmented outreach, and much more.
This is also a great place to start, as the starter hubs will easily be able to scale up with you as you grow.
The Professional Growth Suite (starting at $1,275/month) includes every Professional HubSpot product bundled together and discounted 25% off standalone prices.
This will include up to 1,000 contacts and provides everything from the Basic package, plus some more intermediate-to-advanced tools you need to run powerful inbound marketing campaigns.
The bundle includes:
HubSpot CRM
Marketing Hub Professional
Sales Hub Professional
Service Hub Professional
The Professional Growth Suits is great for medium-to-large businesses looking to get more advanced with their inbound marketing and sales.
These hubs allow you to go beyond the basics and introduce marketing and sales automation, in-depth reporting, and tools to help you perfect your content and SEO strategies.
Finally, the Enterprise Growth Suite (starting at $4,200/month) includes up to 10,000 contacts and adds several advanced features for reporting and lead segmentation.
This bundle includes all Enterprise Hubs:
HubSpot CRM
Marketing Hub Enterprise
Sales Hub Enterprise
Service Hub Enterprise
The enterprise level of HubSpot is packed with powerful tools that are focused on accommodating large, growing teams. You'll gain access to revenue attribution reporting, team-Based partitioning, social permissions, and more.
Create your own
If you feel like your organization's needs are more custom, HubSpot also allows you to create your own bundle, with its interactive tool that allows you to see different pricing depending on the options you choose.
For instance, if you want to start out with the basic sales tools on Sales Starter, but want to go all-in with marketing tools on Marketing Professional, you can do that! You can even play around with the number of contacts you plan on having and how that affects the price.
One last thing to keep in mind: Regardless of the bundle, if you surpass the contact limit, you will incur a small additional fee as follows:
Starter: + $50/mo per 1k extra
Pro: + $50/mo per 1k extra
Enterprise: + $10/mo per 1k extra
A good thing to consider if you are looking to save money with HubSpot is to clean up your database before importing your contacts.
This can help you weed out unengaged or even spam contacts, and leave you with more room in your contact limit.
Overall bundles are a great way to get a readily discounted price if you are looking to purchase more than one hub.
Be selective with HubSpot add-ons
HubSpot offers several add-ons that integrate with the marketing software and enhance your marketing capability, including:
HubSpot CMS Hub
HubSpot Reporting Dashboard add-on
HubSpot Ads
HubSpot's CMS Hub is HubSpot's website hosting platform and content management system (CMS) that allows you to create and manage a beautiful, mobile-friendly, conversion-optimized website with little to no prior technical experience.
Like WordPress or Squarespace, HubSpot has several themes to choose from and customizing the design is simple, using their drag and drop editor.
However, if you are an experienced designer or developer (or have one on the team), you can get as technical as if you want by editing the HTML to match your ideal vision of your website.
HubSpot recently released an update that moved the CMS from an add-on to it's own Hub that can be purchased in addition to or apart from their other hubs. The CMS Professional Hub will cost $300/month, while the CMS Enterprise Hub will cost $900/month.
Next, the Reporting Dashboard add-on is nice if you want to create a lot of custom reports (up to 200) and custom dashboards (up to 2,000), but it might not be worth the money for smaller businesses — especially since the reporting features included in the Pro and Enterprise packages are already so comprehensive.
This add on is priced at $200 per month.
Last, but not least, the Ads add-on could be beneficial if you are planning to use the ads tool.
The ads tool is included in every paid marketing hub plan, but this add-on will allow you to take your ads to the next level by increasing your ad spending limit by $50k, creating 50 additional audiences, and getting hourly syncing.
Though useful for teams investing heavily in these areas, it's not something everyone needs, and it comes in at $100 per month.
Now, while all of these add-ons are valuable in their own right, that doesn't mean your organization has to use them all.
If you don't plan to host any website pages through HubSpot, skip the CMS. Not investing in online advertising just yet? Skip the Ads add-on.
Are there any HubSpot discounts or coupons?
I live for a good deal, but sorry, friends. HubSpot doesn't offer any coupons or discounts — at least, they don't advertise them and I've never heard of them.
But this is with good reason.
Just ask yourself, when was the last time you saw Lamborghini put their cars on sale or Apple drop their prices unless they were in trouble?
HubSpot encourages businesses to avoid sale prices whenever possible.
The company advocates offering such a high quality that people are happy to pay the price you charge — and this is something they practice themselves.
There is one way to save a little money on HubSpot that many aren't aware of, however.
Sign up with a partner agency
Whenever you sign up for HubSpot through one of HubSpot's partner agencies (like IMPACT), the onboarding fee is automatically waived — usually because the agency will handle that for you. That's a savings of $600 to $5,000, depending on which HubSpot tools or bundle you choose!
Take advantage of timing
While there aren't technically any discount codes available, if you are strategic about when and how you purchase HubSpot, you may be able to save some money.
One way is to look at how your contracts and payments are structured.
If you pay quarterly or annually, versus the usual monthly payments, there is an opportunity to save.
For certain Hubs, HubSpot offers a flat rate 20% discount if you pay annually versus monthly. This applies to the Marketing Hub Starter, Sales Hub Starter and Professional, and Service Hub Starter and Professional.
Another thing to consider is if you pay annually, HubSpot won't reassess your contact limit until 60 days before your renewal date. So you can go way beyond your limit without having to pay.
When you pay monthly you will get reassessed every month, so if you go over your limit at al,l you will have to pay at the end of the month.
For sites with a good amount of traffic or conversions, this could make a big difference.
One last thing that applies to start ups is the HubSpot for Startups. If you are eligible for this program, you could get up to 90% off of HubSpot's software.
Is HubSpot worth the price?
Time and time again we hear the same question — "But is it worth it?".
The truth is HubSpot is only worth the price if you're actually going to execute the complete inbound methodology.
If you only want to do a few things HubSpot is capable of, you likely can find alternative solutions for less money that provide the individual features you need.
Some opt for building their own HubSpot system piece by piece. HubSpot refers to this as building Frankenspot.
However, the reality is that inbound is a lot of work and the more comprehensive your strategy is, the more convenient and valuable it is to all of the tools and data in one place.
Most marketing-savvy companies will want all of the features HubSpot provides once they get started with inbound marketing.
What you'll find, though, is that purchasing all of the services separately ends up costing about the same or more, and it only creates more work.
Plus, it creates more long-term problems by trying to keep everything integrated properly and keeping everything on brand.
With HubSpot, your calls-to-action, landing pages, marketing emails, and blog posts automatically display the same color schemes, fonts, and styling because they're all synced together from your dashboard.
Being such an all-in-one, HubSpot also avoids a lot of issues that come with using multiple tools, like site speed.
When you add a bunch of plugins and separate tools to a website, you slow it down dramatically and while also creating more security risks.
If you're debating HubSpot versus Frankenspot, have your team answer the following questions:
Are we going to use all of HubSpot's features?
Do we want an all-in-one system?
Does the cost of HubSpot work with our budget?
If you answered "no" to any of those questions, HubSpot might not be worth the price for your organization.
If you answered "yes," HubSpot is definitely worthy of consideration.
What you don't see in the list of HubSpot features
Finally, there are certain qualities of HubSpot that you don't see in their list of features that add tremendous value.
Investing in HubSpot is more than purchasing marketing software — you're investing in an ecosystem. The more you immerse yourself in the HubSpot ecosystem, the more your inbound marketing improves.
HubSpot has the largest network of like-minded marketers compared to any other marketing platform.
The web is filled with forums, blogs, Facebook groups, LinkedIn groups, and countless other communities of people in every industry who use HubSpot.
That means you have a ton of opportunities to learn from other people using HubSpot for the same purposes you are.
HubSpot also provides hundreds of free resources in their Marketing Library and thousands of articles on their marketing blog.
Of course, you don't have to be a HubSpot customer to take advantage of these resources, and we highly recommend you do take advantage of them either way, but a large portion of their resources are created specifically for HubSpot users, providing specific instructions to maximize the effectiveness of its features.
Last but not least, there's INBOUND — one of the largest marketing conferences in the world, hosted annually by HubSpot.
Again, you don't have to be a HubSpot customer to attend INBOUND, but it's more exciting when you are.
A lot of the keynotes are tailored specifically for helping you understand HubSpot's technical features and showing you tricks to get the most out of them.
HubSpot also makes their new product announcements, along with product update announcements at the event.
Every year we look forward to networking with the best marketers in the world and connecting with fellow HubSpot users at their annual conference.
Making the leap
Buying HubSpot is in no way a small decision for most businesses.
If you're still debating whether or not it is right for you, check out this detailed guide to HubSpot Marketing that covers everything from how you should be using HubSpot, its top competitors, set up tips, and expectations for the tool.
If you still have questions or aren't ready to commit, sign up for a free trial!
There is nothing to lose and it will help you get a better feel for the tools and which ones will bring value to your business.
You can also check out the HubSpot Academy for free resources on all inbound methods and strategies that may spark an idea for how you can use HubSpot to grow your business.
The Best Quarantine Podcasts (Marketing-related and Beyond)
The DigitalMarketer staff is back with more recommendations to fill some time while you quarantine. We hope you enjoyed the books that we suggested (and learned something new along the way), but now we're changing our medium of choice to podcasts.
Podcasts are great for numerous reasons: they can be entertaining, informational, and, above all, somewhat time-consuming (which is a good thing these days). But, maybe most important of all, it's easy to multitask while you listen to podcasts.
We can't think of a much better way for you to spend some time in quarantine. So, without further ado, here's a few of our favorite podcasts we're listening to right now.
1. My Brother, My Brother and Me
Becky Zieber, Content Strategist:
I like to listen to podcasts on walks, during my commute, or while I'm at the barn with my horse, so I like podcasts that are fun, engaging, and more entertaining than educational. My Brother, My Brother and Me is positive and happy, and it's really like seeing an old friend since I've been a long-time subscriber (in the case of MBMBAM, over 500 hours of content…).
2. Perpetual Traffic
Amanda Powell, Director of Content Marketing:
I might be biased, but I love our weekly episodes of Perpetual Traffic. We delve into both the paid and organic side of marketing at all levels of the funnel. I love learning something new every episode that I can take back to the team to start implementing. And because there's always something new and exciting to try, we get to talk to guests who are breaking barriers and seeing results using cool, new strategies.
3. DigitalMarketer Podcast
Erin MacPherson, Head of Content:
I listen to podcasts in the car when I drive to work each day– and whenever there is a new DM Podcast episode, I take the long way to work because it never fails to give me easy-to-implement ideas that I can put into practice right away.
4. The HubCast
Devin Coor, Sales Operations & Enablement Manager:
Each HubCast episode is the perfect dose of what's new in the HubSpot platform, user stories, a deep dive into a particular tool or capability in HubSpot, and even a "wish list" discussion. I'm pretty sure even HubSpot listens to it. Carina Duffy and Marcus Sheridan do a great job.
5. Sawbones
Jenna Snavely, Content Manager of Production:
I love Sawbones and anything the McElory Brothers do! They're mainly known for My Brother, My Brother and Me [Becky's pick] and The Adventure Zone (a D&D podcast… I've listened to one campaign like 3 times all the way through and cried each time, if that tells you anything). Their podcasts appeal to a wide audience and allow you to self-select by just being their full selves. And they come out with new creative projects all the time!
6. Hidden Forces
Garrett Hardy, Paid Media Manager:
The Hidden Forces podcast is great and talks about the factors affecting markets and just the world in general. It's really in-depth material and every guest is a subject matter expert in some field so you really learn a lot.
7. Armchair Expert
Justina Fenberg, Marketing Coordinator:
I like Armchair Expert a lot. They interview actors and comedians. I get a ton of value from "entertaining" podcasts because I really enjoy learning how people interact with the world. It's just nice to hear people share their perspectives and connect with others who have similar experiences. This podcast fits that description perfectly. 
8. From Poop to Gold
Marcus Murphy, Head of Partnerships:
I love Armchair Expert, but I also really like From Poop to Gold. I like that they focus on successful people who had slow starts but turned it around. It's humbling and inspiring. 
9. Fake Doctors, Real Friends
Sam Clark, Content Manager of eLearning:
If you are a fan of the television series Scrubs (which is one of my favorite shows of all time), then you'll love Fake Doctors, Real Friends. It's basically a director's commentary for the show. It's just fun to hear Zach Braff and Donald Faison banter and talk about the behind the scenes stuff. 
10. The Rewatchables
Doug Bloom, Video Production Manager:
Lots of the Ringer podcasts are really good, but I really like The Rewatchables. It's a really cool deep dive into movies that the hosts deem "rewatchable". They chat about what was going on with the actors/director at the time, possible other options for casting and break down best and worst scenes. I know a few others here at DM really like this podcast too.
11. I Love Marketing
Matt Swan, Director of Marketing:
This podcast with Joe Polish is GREAT content for marketers. It's not always a consistent show, meaning the episodes and topics can vary, but it is consistently quality content. I Love Marketing is a must of marketers. 
With 11 podcasts to start subscribing to, you have a lot of listening to do. Get ready to break out those earbuds, headphones, or AirPods and press play!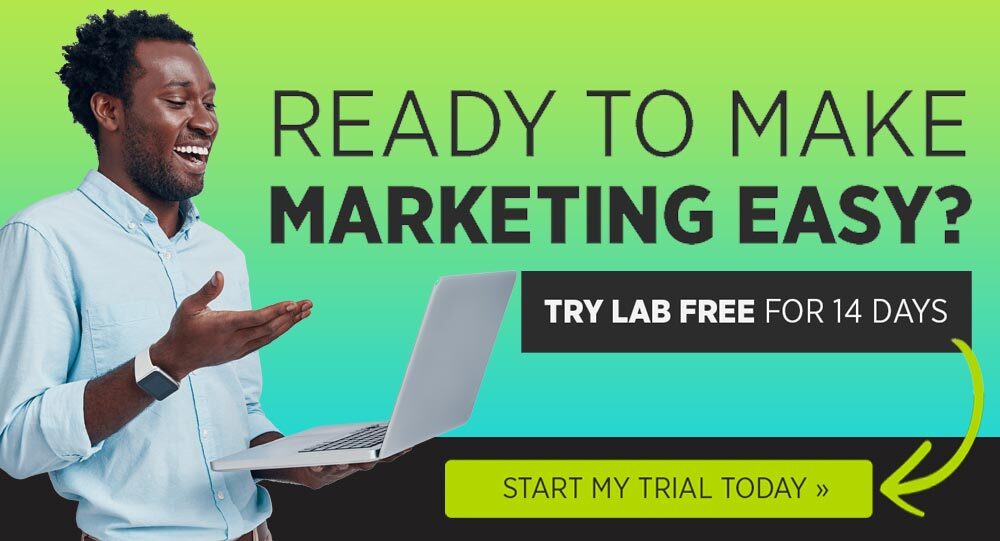 The post The Best Quarantine Podcasts (Marketing-related and Beyond) appeared first on DigitalMarketer.