Government "Fixes" for the Trade Balance Are Worse Than Any Trade Deficit
In December 2019, the US trade account balance stood at a deficit of $48.9 billion, against a deficit of $43.7 billion in November and $60.8 billion in December 2018.
Most commentators consider the trade account balance the single most important piece of information about the health of the economy. According to the widely accepted view, a surplus on the trade account is considered a positive development while a deficit is perceived negatively. What is the reason for this?
Popular thinking holds that the key to economic growth is demand for goods and services. Increases and decreases in demand are behind the rises and declines in the economy's production of goods. Hence, in order to keep the economy going, economic policies must pay close attention to the overall demand.
Now, part of the demand for domestic products emanates from overseas. The accommodation of this type of demand is labeled exports. Likewise, local residents exercise their demand for goods and services produced overseas in the form of imports.
It is held that while an increase in exports strengthens the demand for domestic output, an increase in imports weakens the demand. Exports, according to this way of thinking, are a factor that contributes to economic growth while imports detract from the growth of the economy. Thus whenever imports exceed exports, a trade deficit emerges, and this is bad news for economic activity as depicted by the gross domestic product—GDP.
The deficit is viewed as a symptom of bad economic health. It is then assumed that what is required is a boost in exports and a curtailing of imports in order to reduce the deficit.
This, it is held, will lead to improved economic health. The popular view maintains that it is the role of the government and the central bank to introduce a suitable mix of policies that will guide the economy on the path toward a "favorable" trade account balance. However, does it all make sense?
Trade Account Balance in a Market Economy
In a market economy, each individual sells goods and services for money and uses money to buy desired goods and services. The goods and services sold by an individual could be termed their exports, while the goods and services bought could be termed imports. The record of such monetary exchanges for any period could be labeled the trade account balance.
In a free market economy, individuals' decisions regarding the selling and buying of goods and services (i.e., their exports and imports) are made voluntarily, otherwise the acts would not be undertaken. The emergence of an exchange between individuals implies that they expect to benefit.
Whenever an individual plans to import more than he exports, the shortfall will be balanced either by running down existing savings or by borrowing. The creditor who supplies the required funds does so because he expects to profit from that.
The current practice of lumping individuals' trade account balances into a national trade account balance is of little relevance to businesses. What possible interest can a business have in the national trade account balance? Will it assist him, in the conduct of his business? Since there is no such thing as the "USA, Ltd." that can be bought or sold in the market, the national trade account balance will be of no use to businesses.
Although the national trade account balance is of little economic significance and is a sterile concept, individual or company trade account balances are real things that carry economic significance. For instance, the trade account statement of a particular company could be of use to various investors in that company. Again, this is not the case with the national trade account balance.
The Government Is a Greater Danger Than Any Trade Balance
Although the national trade account balance is a harmless definition, the government's reaction to it can produce harmful effects. Government policies that are aimed at attaining a more "favorable" trade account balance by means of monetary and fiscal policies disrupt the harmony of the marketplace. This disruption leads to a shift of scarce resources away from the production of the most desired (by consumers) goods and services, towards the production of less desirable goods and services.
Furthermore, it is not the US that exports wheat, but a particular farmer or a group of farmers. They are engaged in the export of wheat, because they expect to profit from it.
Similarly, it is not the US that imports Japanese electrical appliances, but an individual from the US or a group of Americans. They import these appliances, because they believe that a profit can be made.
If the national trade account balance is an important indicator of economic health, as various commentators imply, one is tempted to suggest that it would be a sensible idea to monitor the trade account balances of cities or regions. After all, if we could detect economic malaise in a particular city or a region, the treatment of the national malaise could be made much easier.
Imagine, then, if the economists in New York were to discover that their city has a massive trade account deficit with Chicago. Does this mean that the New York authorities should step in to enforce the reduction of the deficit by banning imports from Chicago?
No individual or group of individuals can suffer as a result of an "unfavorable" trade account balance. But suffering can emerge from a drop in the incomes of individuals because of government tampering with the economy.
The fallacy of the national trade account balance also extends to the national foreign debt.
If an American lends money to an Australian, the entire transaction is their own private affair and is not of concern to anyone else. Both the American and the Australian are expecting to benefit from this transaction.
Lumping individuals' foreign debt into the total national foreign debt is thus another questionable practice. What is this total supposed to mean? Who owns this debt? What about all those individuals who do not have foreign debt? Should they also be responsible for the national foreign debt?
The only situation in which individuals should be concerned with foreign debt is when the government incurs it. The government is not wealth generating and as such derives its livelihood from the private sector.
Consequently, any foreign government debt incurred means that the private sector will have to foot the bill sometime in the future.
The NO BID Evaporation of Wealth
COMMENT #1: Marty,
Good morning. I knew you were going to get blamed for having too much "influence". And then after emailing you about it, I see the comment in the Fake News blog this morning, just too funny!
Can't these people just try to learn why they were wrong? I always try to learn from my experiences and I'm nobody. I've learned more after college through trading experiences and attending your conferences than I ever did in college. They just fed me a bunch of BS that I had to repeat for a good grade, which is why I almost dropped out. I probably had two good professors total in Economics and Finance, they both had real-world experience, go figure!
There will always be haters.
Best,
EM
COMMENT #2: Great article today
One question I can't answer is when capital flees(whether it's from virus or Bernie). It's not flowing back towards Europe or Asia. So is It (mostly)all flowing into US Bond market? Which we know is the worst spot to be as investors flee the public sector.
Two instead of Bernie being the reason for the very large drop in the Dow (and I think he's a large problem for equity markets). Could It be the Coronavirus will substantially reduce economies all over the world and therefore equity valuations and earnings as well = equity sell-off and into cash?
Regards,
DJCL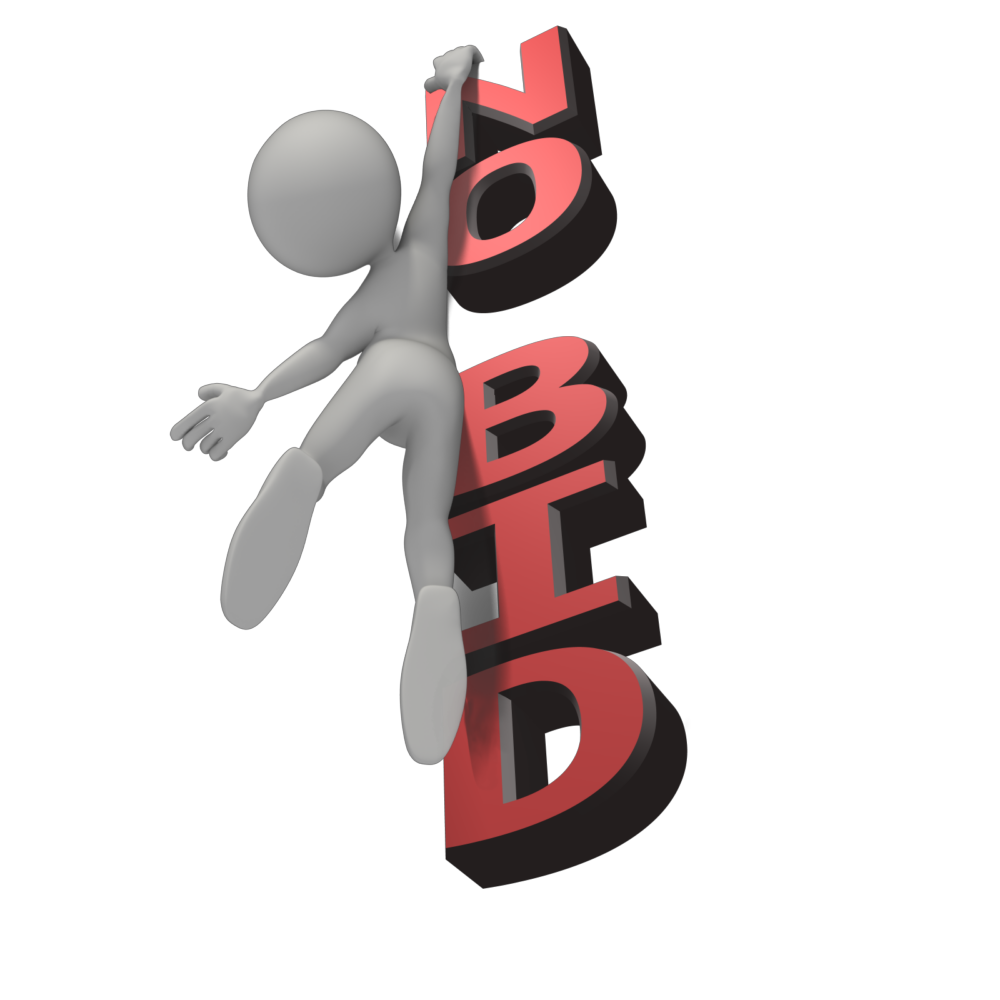 ANSWER: For now, the US debt market is the best in the world and really the only viable one. The comments about capital fleeing just illustrate the fake news. If capital was fleeing the USA, then you would expect to see the currencies move with such a capital flow. That has not been the case. They just make up excuses for they must always apply some reason to every market move.
When I was called into the 1987 Brady Commission, they too began with the proposition that some mythical person sold the market and they were going to hang them. I explained that every investigation began with that same directive and nobody has ever been found. I asked if they even understood how markets functioned. They said simplistically that you borrow stock from one person and sell it to another. I asked, "Then how does a short ever outnumber the longs?" I had to explain that a crash takes place when people try to sell and there is NO BID. They never understood that. Value evaporates, it does not flee dollar for dollar.
These people will look at Buffet or Bill Gates and have no idea that their "wealth" is based upon share value — not cash.  Bernie stands up and says he will go after the 1% and fails to understand that if he confiscated all their wealth, assuming it was cash, he would not even balance the budget for one year. It would make no difference. But people like Bernie love to point the finger at the rich rather than government because they cannot admit this is the worst management debacle in recorded history.
Is it time for Hannah Mather Crocker?
Sometimes women's contributions to the political and economic life of past centuries are overlooked, not because they were minor, but simply because they were seen as stories of daily 'domestic' life and therefore inherently less significant than accounts of war, conquest, and statecraft. Since the 1960s, there has been a movement within the discipline of history to correct these omissions. Historians like Gerda Lerner, Anna Firor Scott, Deborah Gray White, and so many more began the work of filling in forgotten and otherwise neglected aspects of history, often in the newly emerging subfields of women's history and black history.
However, despite all the excellent work that has been done over the past sixty years, there are still gaps in our knowledge. The evidence that I'd like to offer on that point today is the life and work of Hannah Mather Crocker. Despite being a leading political theorist in the post-Revolutionary era and the first woman to write a book-length discourse on women's rights, Observations on the Real Rights of Women (1818), Crocker was overlooked for most of the 20th century. A 2006 APSR article—one of only a handful of academic publications to deal seriously with Crocker's work—suggests that Crocker may have been set aside in part because Elizabeth Cady Stanton, Susan B. Anthony, and Matilda Gage were critical of her arguments in their first-moving and highly influential 1886 History of Woman Suffrage.[1] This goes to show the importance of going beyond standard 'textbook' accounts of intellectual history. Every contribution is a filter, and what was filtered out when answering yesterday's questions may be exactly what we want to understand today.
In defense of Stanton and friends, Crocker's ambitions do seem pretty modest compared to those of the later 19th century feminists. She prefaces Observations on the Real Rights of Women as a "little work" that was "not written with a design of promoting any altercation or dispute respecting inferiority or superiority, of the sexes" (p. 2; all page numbers below refer to this same book). She also often seems to uphold traditional gender roles, conceding to her contemporary readers that the actions of "females trespassing on masculine ground" are both "morally incorrect, and physically improper." (p. 3). Yet! She writes to us from 1818 in defense of an idea that remains in dispute 200 years later: that despite any and all biological differences, woman are every bit as capable of intelligence and discernment as their male counterparts and deserve the same rights to make their own decisions. Despite the biological reality of being a woman, with all its "duties peculiar"—the most singular of these being childbirth and childcare–"the wise Author of nature has endowed the female mind with equal powers and faculties, and given them the same right of judging and acting for themselves, as he gave to the male sex" (p. 2)
Perhaps the most consistent argument throughout is this argument about how much is lost when women do not or are not able to cultivate their intellectual capabilities. Like other early thinkers on questions of women's rights, including Mary Wollstonecraft and John Stuart Mill, this emphasis leads focuses on barriers to women's education as particularly harmful: "it has been fairly proved, even to demonstration, that the female powers and faculties are equal with the men; but their mode of education often checks their progress in learning" (p. 26). Part of the harm Crocker sees in limiting women's education is that any ignorance will be transmitted to the little "olive branches around her table." This prioritization of women's role as mothers is a tough one to grapple with. In emphasizing maternal responsibility, Crocker is well in line with her times. Yet this idea that women's most appropriate role is as the caretaker will later on come to be twisted for use in political arguments about whether or not women should be allowed particular rights or admitted into particular spaces. This may be another reason why her contributions have been discounted by later generations of feminists.
Overall, Crocker's treatise on women's rights may be much more important than it's been given credit for. She makes strong arguments about women's intellectual and moral equality. Further, she is offering these arguments during a period of time in American history that was arguably the most restrictive in terms of what women were considered capable of managing. My next post will share some ideas from Crocker that deal directly with women's productive and managerial roles, particularly in civil society and household government.
[1] Botting, Eileen Hunt, and Sarah L. Houser. 2006. "'Drawing the Line of Equality': Hannah Mather Crocker on Women's Rights." The American Political Science Review 100 (2): 265–78.
---
Jayme Lemke is a Senior Research Fellow and Associate Director of Academic and Student Programs at the Mercatus Center at George Mason University and a Senior Fellow in the F.A. Hayek Program for Advanced Study in Philosophy, Politics, and Economics.
(0 COMMENTS)



Source link
The Entrepreneurial Advantages of Building Human Capital While Young
While you were young, did you gain knowledge and learn skills that gave you the human capital necessary to become an entrepreneur or a small business owner? Human capital consists of the knowledge and habits developed as a youngster that form skillsets that later in life can be used in the business world. These skills are developed either through the family unit, culture, or regional location and determine the success or failure of entrepreneurial pursuits and performance. In the young, the development of skills and knowledge are applicable to future ventures in entrepreneurship or small business ownership.
Everything you learned from family dinner conversations and your culture served to build your human capital. Across the globe, the people of various regions cultivate certain skills that enable individuals to consider entrepreneurship as a viable choice of work. Some of you never had the social or family setting that gave you entrepreneurial insights. Some people get this while they are young, and some do not. Acquiring human capital at a certain age bolsters the chance of entering entrepreneurship or small business ownership. If human capital or business insights are not embedded culturally or acquired at a certain point, some individuals will never consider entrepreneurship or be successful at it.
We cannot all become successful entrepreneurs, especially if only a few of us come from a cultural background that rewards an ethic of hard work and related values versus a cultural background in which achieving entrepreneurial success is never even thought of.1 What is valued in the family unit and what is rewarded or praised contributes to our future entrepreneurial skills. Ludwig von Mises noted, "the inequality of men, which is due to differences both in their inborn qualities and in the vicissitudes of their lives, manifests itself."2 The region of the world in which one lives and the context of the acquired human capital skills are equally vital to having an entrepreneurial skillset.
We hear from many entrepreneurs, and those who are not entrepreneurs per se, that much of their education occurred around the family dinner table, or that they lived in a place where small business activity was plentiful.3 Human capital that is based on family, culture, and regional differences has consequential effects for many considering entrepreneurship.
Cultural factors are critical in developing entrepreneurship. Often these cultural factors are overshadowed by the technical aspects of operating a business—the seen versus the unseen. Parents and the elderly pass on their values to their children, values such as taking risks, being independent, challenging uncertainty, etc. Children who are rewarded or not rewarded will either be encouraged or discouraged to pursue entrepreneurial activities in the marketplace. If a child is never taught to be independent, how is he or she able to systemically think of and identify potential profit opportunities and bring opportunities to fruition?
Habits form over time, and many are culturally based. In some cultures, some children spend up to twelve hours a day playing videogames and entertaining themselves on social media. In other cultures, children are expected to work long hours helping mom and dad with their business or studying to earn the best grade. These youths may work at an uncle's garage learning all about vehicles or attend college to gain business knowledge. In either situation, these youths are learning about private property, e-commerce, revenues, profit and loss, bookkeeping, and so on—gaining skillsets and knowledge in order to run a business of their own in the future.
Generally, whatever is cultivated in the family unit and culture will manifest and have consequences in the marketplace. Children who acquire a work ethic and values related to entrepreneurial success will have an advantage over their peers who have not had the same experience. The children who have not learned these things will have a much later start or never acquire the skills and the know-how needed to pursue entrepreneurship or small business ownership.
Not everyone has an equal opportunity to become an entrepreneur, as some must acquire a collection of basic skills, knowledge, and habits that may take decades to develop. Taking risks, working longer hours, and making critical decisions require a certain upbringing. Entrepreneurs are not created overnight but over time. However, ten years of working with mom, dad, or an uncle as a youth, gaining practical knowledge, surely provides advantages later in life.
We cannot disregard the location and region in which we lived during the time of our early human capital acquisition. Being located in one region of the earth versus another can surely impact our ability to develop a predisposition or entrepreneurial insights needed for entrepreneurial behavior. Perhaps we live in an area where several industries exist. Being surrounded by these industries allows us to either work for or start a business in a vein that is familiar to us.
As with any location or local market, our human capital can be stymied in a region or location where a product or service is not valued or not supported although it might be highly valued in another market (i.e., if one has to take their product knowledge to another region where the consumers have higher subjective valuations of their productive goods or services).
Unfortunately, the opportunity to attain the same human capital at the same time and place that leads to entrepreneurship is not equally available to everyone. Without the requisite human capital, one can only dream of becoming a successful entrepreneur or business owner. Families and family cultures vary among peoples across the globe, and so does the dissemination of knowledge at the family dinner table. We all come from backgrounds that either reward or punish certain behaviors that later transform into predispositions and values that underpin our ability to, at a minimum, think like and be an entrepreneur. Ludwig von Mises said that entrepreneurs "owe their position exclusively to the fact that they are a better fit for the performance of the functions incumbent upon them than other people are."4 An interpretation of Mises on this point is that the skills and knowledge develop over time that enable entrepreneurs to uniquely perform the production of products and services for the consumer.
1. See Thomas Sowell's The Quest for Cosmic Justice. In the section titled "Freedom versus Equality," he discusses equal performance and social barriers.
2. See Ludwig von Mises' Planning for Freedom.
3. See Ryan McMaken's article "Three Economics Lessons I Learned from My Dad." For example, three lessons that he learned were: lower the cost of doing business, politicians drive up the cost, and the world is always changing.
4. See Ludwig von Mises's Human Action on the Entrepreneurial Function.