Newsletter: Jobs, Consumers and Wages
This is the web version of the WSJ's newsletter on the economy. You can sign up for daily delivery here.
It's jobs day! Economists are forecasting a net gain of 75,000 for U.S. payrolls in October and a slight bump in the unemployment rate to 3.6%. Wildcards: The United Auto Workers strike at General Motors and Census Bureau hiring could muddy the the numbers. Here's what to watch.
And now for today's key economic themes…
Consumers Gonna Consume
U.S. households increased spending heading into the fourth quarter, suggesting consumers have continued to prop up economic growth. Personal-consumption expenditures rose a seasonally adjusted 0.2% in September from the prior month, same as August. Outlays had grown more briskly in the first half of 2019, Sarah Chaney and Paul Kiernan report.
Consumers are helping lift the economy

while manufacturing and business investment falter. They are, however, spending at a less robust pace than last year, aligning with a broader slowdown in economic growth that economists expect to continue.

The economy grew

at a 3.1% pace in the first quarter of the year, 2% in the second and 1.9% in the third. Though very preliminary, forecasters at Macroeconomic Advisers are tracking fourth-quarter growth at 1.7%.
WHAT TO WATCH TODAY
U.S. nonfarm payrolls for October are expected to increase by 75,000 from the prior month and the unemployment rate is expected to tick up to 3.6%. (8:30 a.m. ET)
IHS Markit's U.S. manufacturing index for October is expected to hold steady at 51.5. (9:45 a.m. ET)
The Institute for Supply Management's manufacturing index for October is expected to rise to 49.1 from 47.8 a month earlier. (10 a.m. ET)
U.S. construction spending for September is expected to increase 0.2% from the prior month. (10 a.m. ET)
The Baker Hughes rig count is out at 1 p.m. ET.
The Dallas Fed's Robert Kaplan participates in a moderated Q&A at 9:30 a.m. ET, the New York Fed's John Williams speaks in Newark, N.J., at noon and again at 2:30 p.m. ET, Vice Chairman Richard Clarida speaks at a Japan Society Special Luncheon at 1 p.m. ET, and Vice Chairman Randal Quarles speaks about Friedrich Hayek and the price system at 1 p.m. ET.
TOP STORIES
No Smoke, No Heat
Have wage gains topped out for this expansion? The employment cost index, a favorite measure at the Federal Reserve, shows wage and salary pressure is modest and apparently not building—despite an unemployment rate at a 50-year low.
For private-sector workers

, third-quarter wages and salaries advanced 3% from a year earlier for the third straight quarter. They had been rising 3.1% in the latter half of 2018.

That mirrors other indicators

. Average hourly earnings and a measure of small business plans to raise wages have both come off of recent peaks.

Economists are forecasting

a 3% annual gain for average hourly earnings in October, a small pickup from September but still well below the 3.4% gain workers enjoyed in February.
"The tame momentum in compensation growth, along with the moderation in other wage metrics in recent months, suggests that wage growth has likely reached a cycle peak," says Oxford Economics economist Kathy Bostjancic.
Good news

: Weaker wage pressures could keep inflation in check, giving the Fed plenty of leeway to keep rates low.

Bad news

: Slower wage gains could cap consumer spending, the main driver of economic growth in recent quarters.
Looking for Inflation
U.S. inflation remained soft in September. The Fed's preferred gauge, the personal-consumption expenditures price index, fell a seasonally adjusted 0.01% last month from August, its weakest monthly reading since January. From a year earlier, the index was up 1.33%. An index of so-called core prices, which excludes volatile food and energy components, rose 1.67% on the year. The data suggest a pickup in prices over the summer may have been short-lived. Inflation continues to run lower than the Fed's 2% target—and officials remain concerned about the risk of falling prices in a downturn, Paul Kiernan and Sarah Chaney report.
Phase 1
President Trump said China and the U.S. are in the process of selecting a new site to sign "phase one" of a trade agreement between the two countries. Mr. Trump had hoped to ink the deal during a November Asia-Pacific Economic Cooperation summit in Chile, but Chilean President Sebastian Piñera canceled the gathering amid widening protests, Andrew Restuccia reports. 
Factory Ups and Downs
A private gauge of China's factory activity showed an expansion for the third straight month in October. The Caixin China manufacturing purchasing managers index rose to a 32-month high of 51.7, above the 50 mark that separates expansion from contraction and contrasting with the official gauge showing a fall in activity for the sixth consecutive month. Elsewhere in the world, factory figures were more bleak: Japan, South Korea, Indonesia, Taiwan and Malaysia each reported contractions in activity. India's manufacturing sector grew, but at the weakest pace in two years.
Demographics, Destiny and China
China has one of the lowest fertility rates in the world, and recent data suggest its demographic bind is even more serious than thought. In 1970, China's median age was nearly 10 years below that of the U.S. By 2015, it was higher. The prospect of fewer and fewer workers to support retirees amid a rising median age is looming large over the Chinese economy. Nonetheless, birth limits remain in place. Couples are now allowed to have two children, but not more than that—despite the birth numbers and government expectations that the population will start to decline in 2030, Liyan Qi and Fanfan Wang report.
Charm Offensive
Christine Lagarde takes over as president of the European Central Bank today. The 63-year-old Frenchwoman will have to break a deadlock among eurozone policy makers over how to support the region's faltering economy. In the days before assuming the presidency, Ms. Lagarde gave a hint of how she will seek consensus. A rash of interviews—including one in which she explicitly criticized President Trump—and a charm offensive in Germany, the ECB's biggest critic, could presage a very different style from outgoing President Mario Draghi, a veteran central banker who communicated through carefully controlled speeches and news conferences, Tom Fairless reports.
WHAT ELSE WE'RE READING
That third kid, woah. "A third birth induced by a twin birth or the same-sex composition of the first two children or twin birth at the second parity increases the probability of alcohol consumption by about 5.0 percentage points. Both on the extensive and intensive margins, a larger family size also leads to a substantial increase in maternal binge drinking," Clemson University's Sarah Wilson writes in a job market paper.
After the Fukushima Daiichi nuclear accident in Japan, nuclear power stations were closed and nuclear power was replaced by fossil fuels. That cause higher energy prices, less energy consumption and a more deaths during cold spells. "We estimate that the increase in mortality from higher electricity prices outnumbers the mortality from the accident itself, suggesting the decision to cease nuclear production has contributed to more deaths than the accident itself," Matthew Neidell, Shinsuke Uchida and Marcella Veronesi write in a National Bureau of Economic Research working paper.
SIGN UP FOR OUR CALENDAR
Real Time Economics has launched a downloadable calendar with concise previews, forecasts and analysis of major U.S. data releases. To add to your calendar, please click here.
Progressives and the Origins of the Economic "Consensus"
There was a time when free market economists were some of the most highly praised intellectuals in the modern world. In the early twentieth century, Austrian economics was understood for what it truly is: a social science based on praxeology and human action. But from the mid-1900s through the 2000s, society replaced their appreciation for the Viennese method with a false claim that Austrian economics was an ideological, archaic pseudoscience used to justify libertarian and conservative ideas. And although the mainstream throws Chicagoan and even Austrian economists a bone from time to time, most academics have drifted toward the modern monetary theory (MMT) or some form of Keynesianism. But in order to understand why the mainstream is the way it is, we must first understand how the economic consensus came to be.
Origins of the Economic "Consensus"
The London School of Economics (LSE) played a crucial role in the shaping of modern academia. A little-known fact about the LSE is that the institution was largely built and supported by the Fabian Society, a socialist institute founded in 1884. In fact, Beatrice and Sidney Webb, two of the founders of the Fabian Society, were also the founders of the LSE.
In the Fabian Society's infancy, it often constituted a small, tight-knit group of intellectuals who met to discuss Marxist ideas. But as the Fabian Society expanded to include the London School of Economics and the New Statesman magazine, its influence on economics underwent a sort of metamorphosis. The LSE's reputation began to grow and few ever questioned its stances. To this day, the rapid spread of Keynesianism is largely a product of the London School of Economics and its ideologically similar neighbor, the University of Cambridge. John Maynard Keynes, after all, was an alumni of Cambridge and made notable contributions to institutions near and far, such as the LSE and the International Monetary Fund (IMF) Bretton Woods system. The circulation of socialist and Keynesian philosophies between neighboring British institutions created a pseudo-intellectual echo chamber, in which the same ideas were debated over and over again among the same academics.
However, there was a major problem with Keynesianism. Many believed that the theories of demand-side economics sounded just and noble, but they were rarely backed by empirical evidence. Therefore, most schools of economics decided to abandon Keynes's specific prescription of demand-side economics for a broader form of policy interventionism.
Paving the Way for Modern Macroeconomics
Thus, we turn from John Maynard Keynes and the Fabian Society to other significant influencers who paved the way for modern macroeconomics. The American Economic Association (AEA), one of the leading publishers of economic literature, was founded by politically progressive intellectuals such as Richard T. Ely, an activist and professor who advocated for greater government oversight and the implementation of desirable social policies. Based on his work, Ely's views can best be summarized as moderately redistributive and highly interventionist. One of his books contains a chapter entitled "Taxation of Incomes," in which he states the following:
It has already been stated…that all men of means should contribute to the support of government in proportion to their ability….It is universally, or almost universally, admitted that no [other] tax [than the income tax] is so just….[T]he income tax, unlike license charges, does not make it more difficult for a poor man to begin business or to continue business. Its social effects, on the contrary, are beneficial, because it places a heavy load only on strong shoulders.
Richard T. Ely was not the only interventionist who helped establish the AEA. Katharine Coman, a progressive activist who was highly critical of capitalism, also played a major role in forming the organization. Additionally, in appointing Alvin Hanson, one of the most influential Keynesians, to its presidency in 1922, the AEA is partly responsible for the rise of Keynesianism in America. To the American Economic Association's credit, they have given similar positions to free market economists such as Herbert Joseph Davenport and Frank Fetter. But the bigger picture here is the AEA's clear intent to draw an equivalency between Austrian intellectuals and progressive ideologues—as if the two were morally and intellectually comparable.
In later years, the American Economic Association would attempt to distance itself from the Austrian school altogether. The last time an Austrian economist was elected president was in 1966, with the appointment of Fritz Machlup. To put this into perspective, Jacob Marschak, an economist who worked with the Menshevist International Caucus, was scheduled to be appointed to the presidency in 1978. In other words, the American Economic Association would sooner elect a Soviet sympathizer president than an Austrian economist.
All in all, the impact of the anti-Austrian and, to some extent, the anti-Chicagoan biases of mainstream academia can be traced back to various instances of famous institutions either backing progressive thought leaders or dismissing certain kinds of economic methodology that fail to fit the interventionist narrative. 
The Flaws of Mainstream Economics
Much of our understanding of mainstream economics is derived from econometrics—the use of mathematical modeling to predict economic outcomes. It is arguably true that econometrics is the reason why economics as a field is suffering from an identity crisis. On the one hand, economics deals with human behavior and is therefore a social science. On the other, econometrics and similar methods of study result in a field that resembles mathematics and cold calculation rather than behavioral science or the study of human action.
It should be no surprise that econometrics has become quite popular in the mainstream. After all, the aforementioned Jacob Marschak was one of the fathers of econometrics and made an undeniable impact on universities such as Yale and UCLA before catching the attention of the American Economic Association. Since its inception, econometrics has become a sort of "industry standard" for mainstream academics. However, the fatal flaw of econometrics lies in its failure to understand praxeology. In the words of Frank Shostak in his 2002 article entitled "What is Wrong with Econometrics?":
There are no constant standards for measuring the minds, the values, and the ideas of men. Valuation is the means by which a conscious purposeful individual assesses the given facts of reality.
As for the Keynesian and post-Keynesian schools, far too much can be said about their flaws. Little empirical evidence exists that stimulus packages are particularly effective, and the idea that Say's law ought to be completely discarded for a demand-driven approach to the economy is nonsensical. Henry Hazlitt's The Failure of the "New Economics" provides a full perspective on the shortcomings of Keynesianism.
Police Are Killing Fewer People In Big Cities, But More In Suburban And Rural America 
Six years after nationwide protests against police violence captured the country's attention, the recent killings of Breonna Taylor and George Floyd have put the issue of police violence back into national focus. Many are left asking what, if anything, has really changed?
In the absence of comprehensive federal data, databases such as Fatal Encounters, Mapping Police Violence and The Washington Post's Fatal Force project have tracked these killings year after year. And the data produced by these projects suggests that police, at least on a national level, are killing people as often now as they were before Michael Brown's death in Ferguson, Missouri, sparked widespread protests in 2014.
But these numbers don't tell the whole story. While the nationwide total of people killed by police nationwide has remained steady, the numbers have dropped significantly in America's largest cities, likely due to reforms to use-of-force policies implemented in the wake of high-profile deaths. Those decreases, however, have been offset by increases in police killings in more suburban and rural areas. It seems that solutions that can reduce police killings exist, in other words — the issue may be whether an area has the political will to enact them.
Indeed, looking only at the 30 most populous cities in the country,1 you see a substantial decrease in the number of people killed by police in recent years.
Police departments in America's 30 largest cities killed 30 percent fewer people in 2019 than in 2013, the year before the Ferguson protests began, according to the Mapping Police Violence database. Similarly, The Washington Post's database shows 17 percent fewer killings by these agencies in 2019 compared to 2015, the earliest year it tracks.
This data isn't perfect. The databases have slightly different methodologies for collecting and including police killings. And not everyone who's shot winds up dying, which means some people who are shot by police don't end up in one of these tracking projects. So to better test and understand the progress made in these big cities, I compiled an expanded database of all fatal and nonfatal police shootings by these departments, which expands our view of any changes in police behavior. Based on data published on police departments' websites and reported in local media databases, I found data covering police shootings in 2013-2019 for 23 of the 30 departments.2 An analysis of this data shows that police shootings in these departments dropped 37 percent from 2013 to 2019.
So why haven't these trends resulted in fewer people killed by police nationwide?
Examining the geography of police killings based on population density (a methodology developed by the real estate site Trulia, which was featured in a previous FiveThirtyEight article), police killings in suburban and rural areas appear to have increased during this time period — offsetting reductions in big cities.
This shift mirrors other trends within the criminal justice system. For example, since 2013, the number of people in jail per capita in urban areas has fallen by 22 percent, while rates have increased by 26 percent in rural areas, according to a study by the Vera Institute of Justice.
Similarly, arrest rates have declined in major cities at a faster pace than arrest rates in suburban and rural areas. Fewer arrests means fewer police encounters that could escalate to deadly force — police are substantially more likely to use force when making an arrest than in other interactions with the public — so falling arrest numbers could have a marked effect on police killings. Comparing police shootings data to the arrests data each department reported in the FBI Uniform Crime Report shows that departments that reported larger reductions in arrests from 2013-20183 also reported larger reductions in police shootings. Specifically, cities that reduced police shootings also made 35 percent fewer arrests in 2018 than 2013, compared to only a 4 percent drop in arrests in cities where police shootings increased or remained constant. These declining arrest rates have been attributed, in part, to reforms reducing enforcement of low-level offenses such as marijuana possession, disorderly conduct, loitering and prostitution.
Other reforms may be making a difference as well. Police shootings dropped in Philadelphia, San Francisco and Baltimore after the cities began reforming their use-of-force policies to match recommendations from the Department of Justice. In Chicago, police shootings dropped following protests over the shooting of Laquan McDonald and fell further after the city adopted more restrictive use-of-force policies and a new police accountability system. Denver also adopted more restrictive use-of-force policies in 2017, requiring de-escalation as an alternative to force. Los Angeles police shootings reportedly declined to the lowest number in 30 years in 2019, which officials attribute to new policies requiring officers to use de-escalation and alternatives to deadly force. Shootings dropped precipitously in Phoenix a year after public scrutiny led the department to evaluate its practices and implement changes to its use-of-force policy. And, in response to local protests over the 2012 killing of James Harper, Dallas implemented a range of policies to emphasize de-escalation, which local authorities credit with producing a sustained decline in police shootings.
This suggests that reforms may be working in the places that have implemented them. Many of these reforms were initiated in response to protests and public outcry over high-profile deaths at the hands of police — most notably in Baltimore following the police killing of Freddie Gray, in San Francisco following the killing of Mario Woods, and in Chicago and Dallas following the deaths of Laquan McDonald and James Harper. This suggests that protests and public pressure may have played an important role in producing policy changes that reduced police shootings, at least in some cities.
Of course, that's a double-edged finding. The absence of reforms in more suburban and rural cities and towns could explain why police killings haven't decreased in those areas — though it may not explain why they increased. There's still a lot we need to investigate about how policing is changing in rural and suburban areas. More Latinos are being killed by police in suburban areas than before, according to Mapping Police Violence data, while more white people are being killed in rural areas than before. Some of this might reflect demographic shifts (though killings have dropped in urban areas across all races) or other changes in the criminal justice system — for example, the share of the population that's in jail awaiting trial has been increasing in rural areas. Gun-related suicides and gun deaths in general appear to be increasing in rural areas, which might also be spilling over into policing practices and responses.
Still, if we know that certain policies reduce police violence, adapting those reforms to smaller cities, suburban and rural communities could be a pathway to reducing police violence in the U.S. overall. But that would take political willpower at the local level, and the country's growing urban-rural political divide might make that difficult.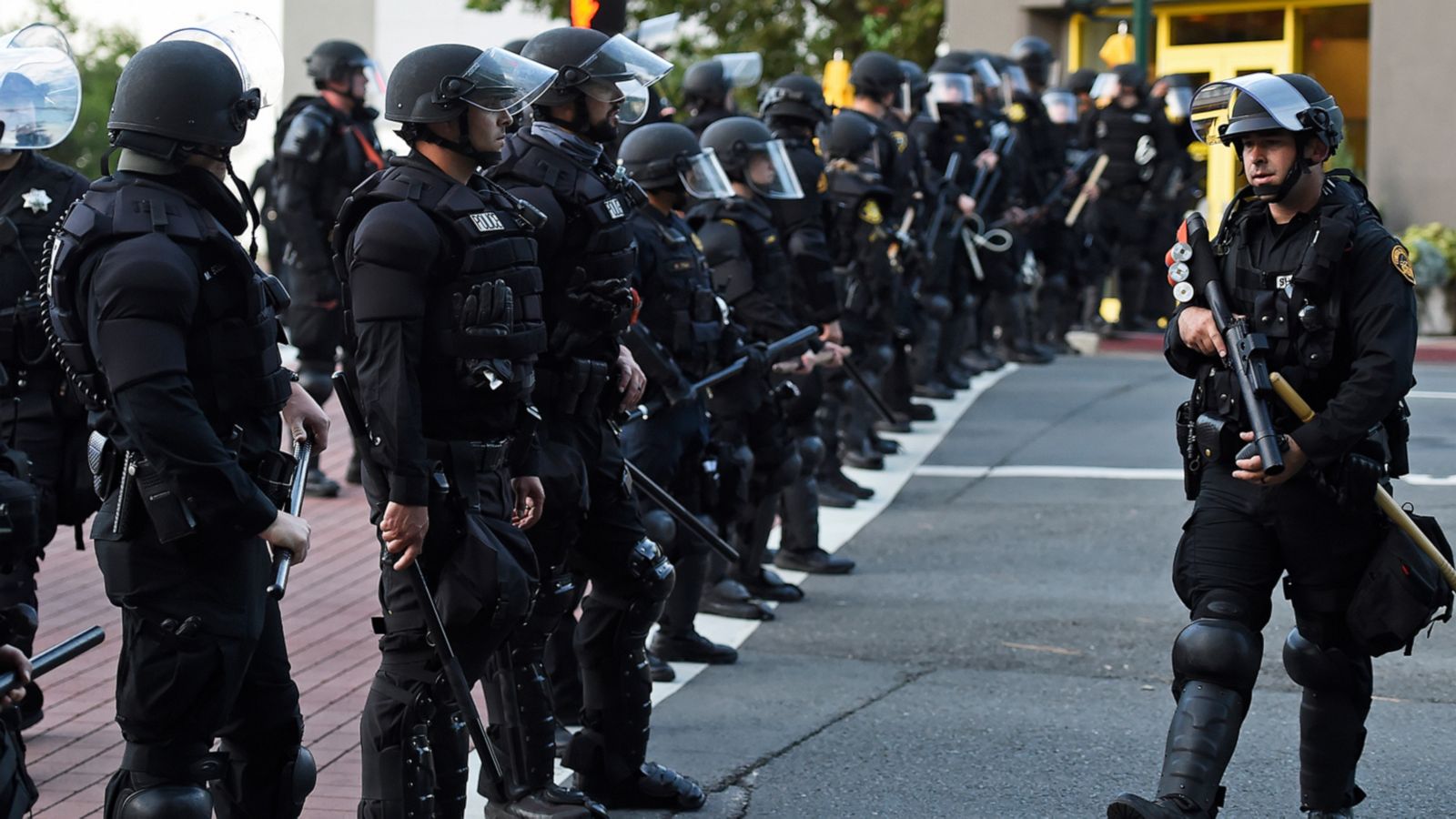 Newsletter: 30 Million Jobs Lost
This is the web version of the WSJ's newsletter on the economy. You can sign up for daily delivery here.
Measure for Measure
Friday's U.S. jobs report is expected to show U.S. employers shed nearly 30 million positions from payrolls this spring due to the coronavirus pandemic and related shutdowns. Nonfarm payrolls fell by a combined 21.4 million in March and April, the Labor Department said. Economists surveyed by The Wall Street Journal expect the May employment report will show that another 8 million jobs were lost last month, Eric Morath reports.
That is just one of several varying estimates of job destruction: Other data suggest layoffs may have topped 40 million, while another count shows only about 20 million are tapping unemployment benefits. No matter the measure, job loss due to pandemic is historically high and likely to leave a lasting mark on the U.S. economy.
WHAT TO WATCH TODAY
The ADP employment report for May is expected to show a loss of 8.75 million jobs from a month earlier. (8:15 a.m. ET)
IHS Markit's U.S. services index for May is expected to rise to 37.5 from a preliminary reading of 36.9. (9:45 a.m. ET)
The Institute for Supply Management nonmanufacturing index for May is expected to rise to 44.0 from 41.8 a month earlier. (10 a.m. ET)
U.S. factory orders for April are expected to fall 12.5% from a month earlier. (10 a.m. ET)
The Bank of Canada releases a policy statement at 10 a.m. ET.
TOP STORIES
Jobs, Income and Inequality
In the decade before Covid-19, African-Americans' economic circumstances, crushed during the 2007-09 recession, had slowly but steadily improved. Then lockdowns crashed the economy, and last week the death of a black man, George Floyd, at the hands of police touched off a wave of angry and at times violent protests. The events have highlighted painful inequities that continue to weigh on African-Americans, in their health, their incomes and their treatment by the justice system, Greg Ip writes.
Between 2011 and February, the share of working-age people who are employed, reached 59% in February for black Americans, less than 2 percentage points below that of whites—near the narrowest such gap since at least 1972. Wage gains for black Americans had also started to accelerate.
But differences in income and wealth barely changed. And while all racial groups saw their wealth devastated by the 2008 financial crisis, blacks' has been much slower to recover.
Don't Call it a Comeback
A private gauge of China's service sector activity rebounded sharply to a nearly 10-year high in May as domestic demand recovered amid government measures to buoy economic growth. While activity is improving, the economy still isn't back to pre-coronavirus levels. "In general, the improvement in supply and demand was still not able to fully offset the fallout from the pandemic, and more time is needed for the economy to get back to normal," said Wang Zhe, a senior economist at Caixin Insight Group.
Elsewhere, the picture wasn't as bright. Service-sector indexes for Japan, India, Australia, the eurozone and elsewhere improved but remained deep into contractionary territory, suggesting steep economic losses and a long road to recovery.
It's a Long Way to the Top
The developed world's longest ongoing economic expansion is about to go bust. Australia's 28-year growth streak survived a regional economic crisis in the 1990s, a global economic crisis in the 2000s, and a boom-bust cycle in its core commodity sector in the 2010s. Now, a recession looms after catastrophic bush fires and restrictions to slow the spread of the new coronavirus took a heavy toll. Australia's gross domestic product contracted by 0.3% in the first three months of this year and economists expect a steeper drop in activity in the three months through June, James Glynn and Alice Uribe report.
Tariff Time
The Trump administration is taking the initial step to prepare tariffs against a range of trading partners unless they back off proposals to impose taxes that would fall heavily on major American internet companies. Tuesday's announcement is a replay of an aggressive tactic pursued against France last year in which the U.S. ultimately threatened that country with tariffs on $2.4 billion of goods. Though the French tax was ostensibly designed to target digital services in general, French officials often referred to the measure as the "GAFA tax" which stands Google, Apple, Facebook and Amazon.com—the American companies on whom such a tax would heavily fall, Josh Zumbrun reports.
"President Trump is concerned that many of our trading partners are adopting tax schemes designed to unfairly target our companies." —U.S. Trade Representative Robert Lighthizer
Price Check
A cold war with China would be expensive. U.S. dependence on China isn't just about buying masks or iPhones. China's companies are major customers for U.S. high technology and its students help fund America's universities and paper over decades of underinvestment in basic science and math education. If "decoupling" proceeds, then much more federal funding for basic research—and for U.S. science and math education—may be needed to plug the gap. That probably means higher taxes and a more welcoming immigration policy for foreign talent from India and other nations to offset a potential Chinese brain drain. Finally, American consumers need to be prepared to pay more for the luxury of a secure and diversified supply chain, Nathaniel Taplin writes.
SIGN UP FOR OUR CALENDAR
Real Time Economics has launched a downloadable calendar with concise previews forecasts and analysis of major U.S. data releases. To add to your calendar please click here.