Emma App Review: Analyze Your Spending and Saving
If you only have one hour a month to improve your finances, how do you spend that hour? In my opinion, the best use of that hour is to organize your finances. Figure out your income and your expenses, and make a plan for how to use your money.
Deciding how to organize your finances can be a major challenge, especially for people who aren't CPAs or financial nerds. Struggling to get a picture of your financial life?
The Emma app could be a great place for you to start. Here's what you need to know about the app.
---
Spending tracking app with some solid AI features
Some issues with the budgeting features
Free to $5.99 per month
What Is the Emma App?
Emma markets itself as your best financial friend. I'm not sure about whether the app delivers on the friendship front. Instead, think of it as a budgeting, spending, and net worth tracking app that provides awesome visuals.
Unlike many financial apps, Emma uses machine learning to make your financial dashboards more accurate, and therefore more meaningful.
What Makes It Special?
Emma shines in two areas. First, the developers have done a great job implementing a learning algorithm to track transactions. When I first logged into Emma, my rent payments were categorized as "General" (because I make the payments via Venmo). As soon as I recategorized the most recent payment as "Rent," Emma immediately identified all other Venmo payments of the same amount and prompted me to recategorize them all. Amazing!
Because Emma's learning algorithm is so developed, my financial transactions for the last year were quickly categorized (about 20 minutes in all). That made the "Analysis" section much more valuable. How much money have I spent at Target in the last year? Emma tells me the exact amount. Whether I wanted to slice my spending by category (how much money am I spending on groceries or child care) or by merchant, I had the information at my fingertips.
I loved the visuals that show how my checking account balance has changed over the past year, six months, and three months. These visuals are much better than the horrible pie charts the dominate most financial apps.
Best Features in Emma App
Hands down, the best features in Emma are its visualizations. The "Analytics" portal slices and dices your financial life in several ways so you can see how you're spending and saving. It will show you when you're approaching the end of your budget, and when your credit card balance is running up to (and exceeding) your checking account balance.
Anyone who uses more than one account (for example, a checking account and a credit card account) for their financial life can benefit tremendously from the insights provided by Emma.
I've also waxed poetic about the app's machine learning capabilities, but I want to reiterate the value this provides. Most apps cannot figure out recurring transactions. Users have to manually touch every single transaction to correctly categorize spending. That's not an issue when you're reviewing your spending for the last week. However, when you're trying to categorize spending over the last year, a smart app like Emma makes a ton of sense.
Where Emma Doesn't Shine
Emma is really a budgeting app and a spending tracker. The interface is clean and easy to use, but the app isn't perfect.
The one feature that seems to be missing is a credit score tracker. Most financial apps have the credit score as a central feature, but Emma ignores it altogether. In some ways, I appreciate this. I think a focus on credit scores can distract you from more important financial goals (paying off debt, saving money, and building wealth through investments). That said, I hope that the Emma app will deliver a credit scoring feature in its new releases.
Another feature that I didn't love was the app's budgeting feature. The app looks at your last three months of spending to help you set a budget. This would be awesome, but I sold a house a few months ago. That means that my initial budget was set at $60,000 per month with most of the money going towards investments. Manually adjusting to a more reasonable number took a long time. For some reason, even after asking Emma to ignore the large investment transaction, my preset budget didn't change.
I also noticed that the recommended budgets are based off of spending rather than income. In fact, for all of Emma's strong visuals and analytics, the income analytics was the worst. I had trouble identifying income trends (such as source of income, etc.). Since I'm a huge advocate of developing multiple streams of income, this was a drawback for me. Of course, no other app offers this feature either, so I guess I shouldn't be too picky.
Last of all, Capital One accounts don't seem to stay connected to Emma. I think that's a Capital One problem and not an Emma problem. I frequently struggle to keep my Capital One accounts connected to any financial application.
How Much Does the Emma App Cost?
Emma's core features are free, including every feature mentioned above. The app also offers a premium version which costs $5.99 per month, $29.99 for six months, or $49.99 per year.
The upgraded version allows you to create custom categories, upgrade expenses (useful for when you need to do the books for your business accounting), split transactions, and customize your transaction names. I don't recommend the upgrade unless you've spent some time using the free version first. People who love the free version may decide that the cost of $50 per year is worthwhile.
Should You Download the Emma App?
I'm impressed by Emma. Most of the time, I have to spend an hour or more to get a financial app to give me meaningful insights. With Emma, I had an entire year's worth of transactions categorized within 20 minutes. That's amazing! Getting your financial life organized is critical to making financial traction, and Emma delivers on that front.
But is this the right app for you? I think the answer depends on what you want from an app. If you want a great visual representation of your financial life, Emma is an excellent app. If you want a budgeting app, Emma is decent (though others like Clarity Money and Mint work well too). If you want a tool to track your net worth, Emma works, but others are better (Personal Capital and Clarity Money are front runners in that space). Need a credit score tracker? Emma isn't for you (try Credit Karma or Credit Sesame instead). If you want heavy customization, Tiller might be a better option.
At the end of the day, the best financial system is the one that you'll use. If you don't have a system for tracking your expenses, Emma is a great choice. It will help you move away from financial chaos and towards financial peace of mind.
The post Emma App Review: Analyze Your Spending and Saving appeared first on The College Investor.
Introducing Coverage Critic: Time to Kill the $80 Mobile Phone Bill Forever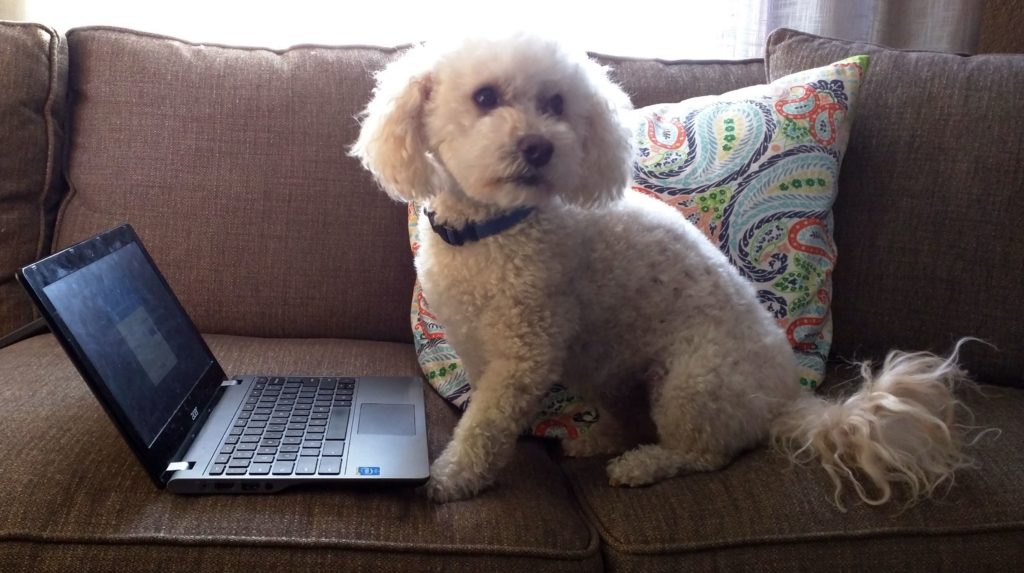 A Quick Foreword: Although the world is still in Pandemic mode, we are shifting gears back to personal finance mode here at MMM. Partly because we could all use a distraction right now, and even more important because forced time off like this is the ideal time to re-invest in optimizing parts of your life such as your fitness, food and finances.
Canadian Readers – we have also collected some recommendations for you at a new Canadian Mobile Phone recommendations page.
—
Every now and then, I learn to my horror that some people are still paying preposterous amounts for mobile phone service, so I write another article about it.
If we are lucky, a solid number of people make the switch and enjoy increased prosperity, but everyone who didn't happen to read that article goes on paying and paying, and I see it in the case studies that people email me when looking for advice. Lines like this in their budget:
mobile phone service (2 people): $160
"NO!!!!"
… is all I can say, when I see such unnecessary expenditure. These days, a great nationwide phone service plan costs between and $10-40 per month, depending on how many frills you need.
Why is this a big deal? Just because of this simple fact:
Cutting $100 per month from your budget becomes a $17,000 boost to your wealth every ten years.
And today's $10-40 phone plans are just great. Anything more than that is just a plain old ripoff, end of story. Just as any phone more expensive than $200* (yes, that includes all new iPhones), is probably a waste of money too.
So today, we are going to take the next step: assigning a permanent inner-circle Mustachian expert to monitor the ever-improving cell phone market, and dispense the latest advice as appropriate. And I happen to know just the guy: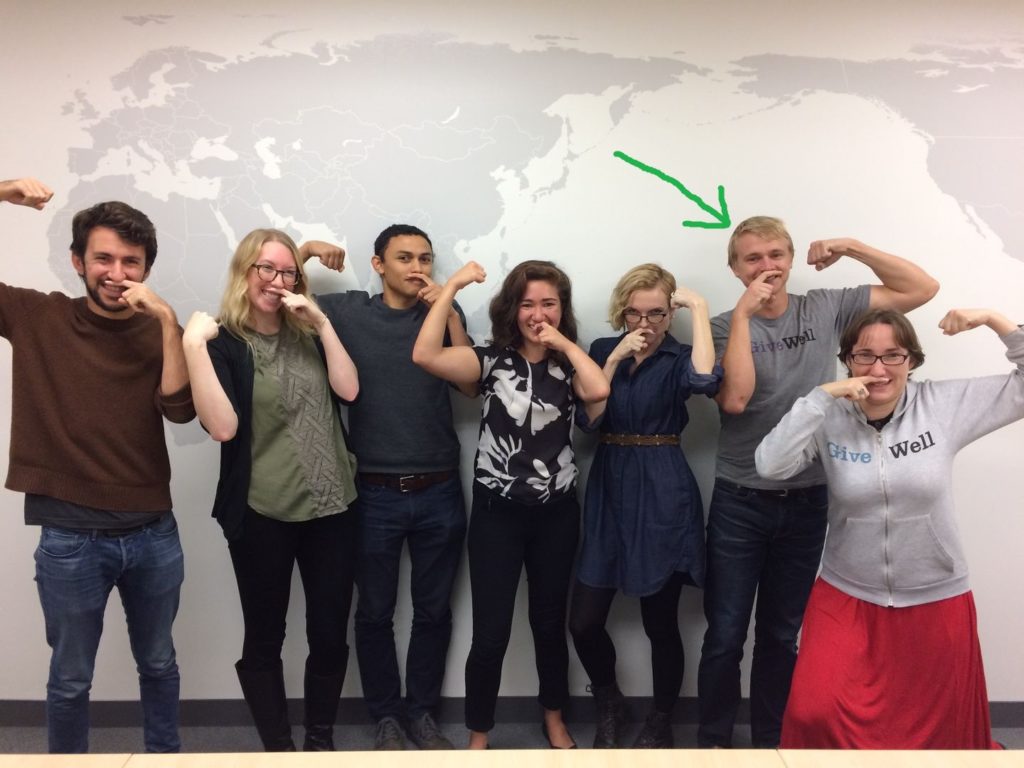 My first contact with Chris was in 2016 when he was working with GiveWell, a super-efficient charitable organization that often tops the list for people looking to maximize the impact of their giving.
But much to my surprise, he showed up in my own HQ coworking space in 2018, and I noticed he was a bit of a mobile phone research addict. He had started an intriguing website called Coverage Critic, and started methodically reviewing every phone plan (and even many handsets) he could get his hands on, and I liked the thorough and open way in which he did it.
This was ideal for me, because frankly I don't have time to keep pace with ongoing changes in the marketplace. I may be an expert on construction and energy consumption, but I defer to my friend Ben when I have questions about fixing cars, Brandon when I need advice on credit cards, HQ member Dr. D for insider perspectives on the life of a doctor and the medical industry, and now Chris can take on the mobile phone world.
So we decided to team up: Chris will maintain his own list of the best cheap mobile phone plans on a new Coverage Critic page here on MMM. He gets the benefit of more people enjoying his work, and I get the benefit of more useful information on my site. And if it goes well, it will generate savings for you and eventual referral income for us (more on that at the bottom of this article).
So to complete this introduction, I will hand the keyboard over to the man himself.
Meet The Coverage Critic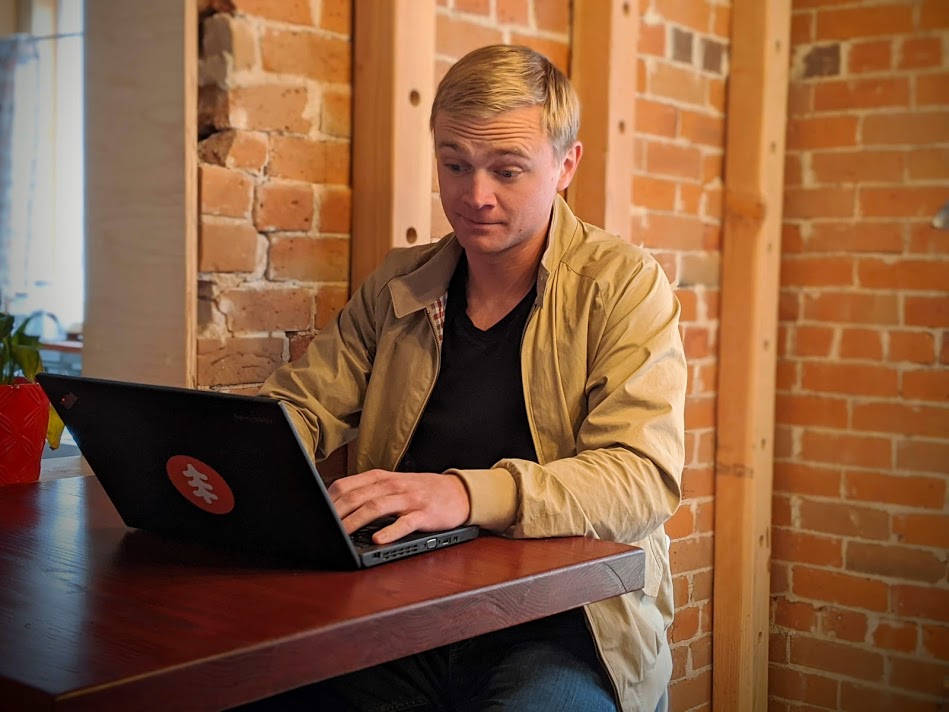 I started my professional life working on cost-effectiveness models for the charity evaluator GiveWell. (The organization is awesome; see MMM's earlier post.) When I was ready for a career change, I figured I'd like to combine my analytical nature with my knack for cutting through bullshit. That quickly led me to the cell phone industry.
So about a year ago, I created a site called Coverage Critic in the hopes of meeting a need that was being overlooked: detailed mobile phone service reviews, without the common problem of bias due to undisclosed financial arrangements between the phone company and the reviewer.
What's the Problem with the Cell Phone Industry?
Somehow, every mobile phone network in the U.S. claims to offer the best service. And each network can back up its claims by referencing third-party evaluations.
How is that possible? Bad financial incentives.
Each network wants to claim it is great. Network operators are willing to pay to license reviewers' "awards". Consequently, money-hungry reviewers give awards to undeserving, mediocre networks.
On top of this, many phone companies have whipped up combinations of confusing plans, convoluted prices, and misleading claims. Just a few examples:
Coverage maps continue to be wildly inaccurate.
Many carriers offer "unlimited" plans that have limits.
All of the major U.S. network operators are overhyping next-generation, 5G technologies. AT&T has even started tricking its subscribers by renaming some of its 4G service "5GE."
However, with enough research and shoveling, I believe it becomes clear which phone companies and plans offer the best bang for the buck. So going forward, MMM and I will be collaborating to share recommended phone plans right here on his website, and adding an automated plan finder tool soon afterwards. I think you'll find that there are a lot of great, budget-friendly options on the market.
A Few Quick Examples:
Mint Mobile: unlimited minutes, unlimited texts, and 8GB of data for as low as $20 per month (runs over T-Mobile's network).
T-Mobile Connect: unlimited minutes and texts with 2GB of data for $15 per month.
Xfinity Mobile: 5 lines with unlimited minutes, unlimited texts, and 10GB of shared data over Verizon's network for about $12 per line each month (heads up: only Xfinity Internet customers are eligible, and the bring-your-own-device program is somewhat restrictive).
Cricket Wireless: 4 lines in a combined family plan with unlimited calling, unlimited texting, and unlimited data for as low as $100 per month (runs on AT&T's network).
Ting: Limited use family plans for under $15 per line each month.
[MMM note – even as a frequent traveler, serious techie and a "professional blogger", I rarely use more than 1GB each month on my own Google Fi plan ($20 base cost plus data, then $15 for each additional family member). So some of these are indeed generous plans]
Okay, What About Phones?
With the above carriers, you may be able to bring your existing phone. But if you need a new one, there are some damn good, low-cost options these days. The Moto G7 Play is only $130 and offers outstanding performance despite the low price point. I use it as my personal phone and love it.
If you really want something fancy, consider the Google Pixel 3a or the recently released, second-generation iPhone SE. Both of these are amazing phones and about half as expensive as an iPhone 11.
——————————————-
Mobile Phone Service 101
If you're looking to save on cell phone service, it's helpful to have a basic understanding of the industry. For the sake of brevity, I'm going to skip over a lot of nuances in the rest of this post. If you're a nerd like me and want more technical details, check out my longer, drier article that goes into more depth.
The Wireless Market
There are only four nationwide networks in the U.S. (soon to be three thanks to a merger between T-Mobile and Sprint). They vary in the extent of their coverage:
Verizon (most coverage)
AT&T (2nd best coverage)
T-Mobile (3rd best coverage)
Sprint (worst coverage)
Not everyone needs the most coverage. All four nationwide networks typically offer solid coverage in densely populated areas. Coverage should be a bigger concern for people who regularly find themselves deep in the mountains or cornfields.
While there are only four nationwide networks, there are dozens of carriers offering cell phone service to consumers – offering vastly different pricing and customer service experiences.
Expensive services running over a given network will tend to offer better customer service, more roaming coverage, and better priority during periods of congestion than low-cost carriers using the same network. That said, many people won't even notice a difference between low-cost and high-cost carriers using the same network.
For most people, the easiest way to figure out whether a low-cost carrier will provide a good experience is to just try one. You can typically sign up for these services without a long-term commitment. If you have a good initial experience with a budget-friendly carrier, you can stick with it and save substantially month after month.
With a good carrier, a budget-friendly phone, and a bit of effort to limit data use, most people can have a great cellular experience while saving a bunch of money.
MMM's Conclusion
From now on, you can check in on the Coverage Critic's recommendations at mrmoneymustache.com/coveragecritic, and he will also be issuing occasional clever or wry commentary on Twitter at @Coverage_Critic.
Thanks for joining the team, Chris!
*okay, special exception if you use it for work in video or photography. I paid $299 a year ago for my stupendously fancy Google Pixel 3a phone.. but only because I run this blog and the extra spending is justified by the better camera.
The Full Disclosure: whenever possible, we have signed this blog up for referral programs with any recommended companies that offer them, so we may receive a commission if you sign up for a plan using our research. We aim to avoid letting income (or lack thereof) affect our recommendations, but we still want to be upfront about everything so you can judge for yourself. Specific details about these referral programs is shared on the CC transparency page. MMM explains more about how he handles affiliate arrangements here.
5 Legal Documents You Need During a Pandemic
As Americans grapple with how to stay physically and financially healthy during the COVID-19 pandemic, it's critical to make sure you and your family have the right emergency documents. It's much easier to prepare for a potential disaster than to recover from one that blind-sides you. After a tragedy occurs, it may be too late to make critical decisions.
Let's talk about the different emergency documents and why you may need to create or update existing paperwork. If you get COVID-19 or have another unexpected illness or accident, these documents will help you manage your finances and make essential decisions with more clarity and less stress.   
5 emergency and legal documents to have during a pandemic
Instead of being caught off guard during a difficult time, consider if you should have these five legal documents.
1. Last will and testament
The purpose of a will is to communicate your final wishes after you die. Too many people don't have one of these incredibly important documents because they mistakenly believe it's something just for old rich people.
The fact is, every adult should have a will. If you die without one, the courts decide what happens to your possessions, not your family.
The fact is, every adult should have a will. If you die without one, the courts decide what happens to your possessions, not your family.
And once you have a will, don't forget to update it periodically to make sure it addresses all your wishes, assets, and beneficiaries. Critical life events—such as getting married, divorced, having a child, or losing a spouse or partner—should trigger you to update your will.
If you're starting from scratch, make an inventory of your assets—like bank accounts, investments, real estate, vehicles, expensive belongings, and sentimental possessions—and decide what you want to happen to them. You can list beneficiaries for specific items, like who gets a piece of heirloom jewelry or an artwork collection. You can also create distribution percentages, such as 50 percent of the value of your assets go to your partner and 50 percent to your only child.
In addition to dealing with your possessions, a will allows you to name a guardian for your minor children.
In addition to dealing with your possessions, a will allows you to name a guardian for your minor children. And don't forget to leave instructions for what you want to happen to your pets, digital assets, intellectual property, and business assets. You can create a plan for your funeral, such as where you want to be buried and whether you want your organs donated.
Someone must carry out…
Keep reading on Quick and Dirty Tips



Source link
Car Rental sends me an invoice after a settled charge dispute
TLDR; Made non-refundable car reservation before pandemic. Cancelled vacation plans after pandemic announced. Filed a charge dispute and won. Received an invoice from the car rental company for the disputed amount one month later.
Location: USA
Before the pandemic hit, I had made a 5-day car rental reservation (prepayment, non-refundable) in early 2020 for a May 17, 2020 vacation. On April 6, I request a refund due to the coronavirus situation impacting my travel plans. They replied saying there is nothing they can do currently and told me to email again within 30 days of the pickup date. In May, the destination where I was to pick up the car required a mandatory 14-day quarantine for all visitors to the state. I could not accommodate for this unexpected additional 14 days so I cancelled my vacation plans altogether. I decided to request a refund again on April 23 due to the unforeseen circumstances as my trip would be severely impacted by the extra 14 days.
The car rental company agreed to issue a partial refund ($100) and the remainder as a one-year voucher (less than $200). I received the partial refund the next day on April 24 but not the voucher. I followed up with an email on April 27 and May 2 with no response. I assumed they were not going to follow through so I decided to dispute the charge with my credit card company for the remainder amount on May 5 (12 days before the pickup date). Later that same day, I received an email from the car rental company with the voucher. Given the situation I had my doubts that I'll even be able to use the voucher by its one-year expiration date due to the ongoing pandemic, but whatever. Anyways, I figured they sent me the voucher before they had knowledge that I filed a charge dispute, so I assumed they'd either cancel/invalidate the voucher once they found out or they'd dispute the chargeback and win. Either outcome would've been fine with me at the time.
Despite this, my credit card company awards the dispute in my favor and closes the case on June 10. With this decision, I automatically assumed that the voucher would've been cancelled/invalidated (I actually don't know whether the voucher is still valid or not). Today I received a notice from the car rental company dated June 24 stating I have an invoice due on my account in the amount of the voucher (less than $200).
So now I have a few questions:
I don't mind paying the invoice but I'd rather not if I don't have to. How legal is it for them to send me an invoice after the investigation and case was already decided? Why wouldn't the car rental company just have disputed the chargeback in the first place during the open investigation from May 5 – June 10? Why send me an invoice after the fact? If they'd had disputed the chargeback, they would've won the case, no?
Since I was awarded the dispute, can I just have the car rental company cancel the voucher and waive the invoice? I don't have any intentions of using the voucher by its May 2021 expiration anyway.
When I originally made the reservation (prior to pandemic), I was expecting a certain product/service. Obviously now that product/service has been negatively impacted by the coronavirus pandemic, I no longer feel like I can get the same product/service. Despite the car rental company's "non-refundable" policy, do I have any consumer rights/protections?
Do I have any other options?
I feel like I went through the proper and necessary channels to find a resolution (but I could be wrong), so I was quite surprised when I received this invoice. Any help or clarification on the situation would be greatly appreciated. Thank you!
submitted by /u/throwaway210702
[comments]



Source link